Paul Ballentine   07.06.22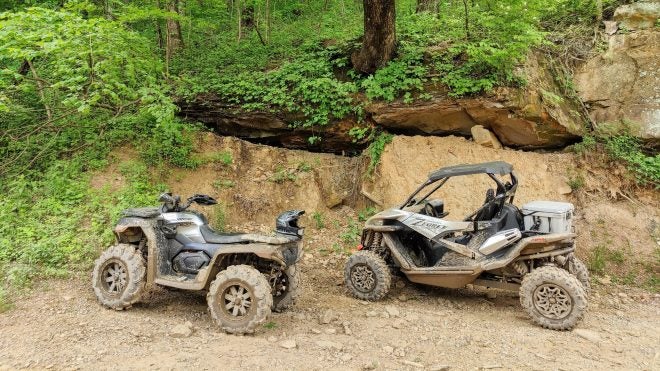 Today, it is common to find side-by-sides (SxS) well over a $20,000 MSRP and finding four-wheel drive ATVs under $10,000 is nearly impossible. With increasing costs of everyday life, this puts SxS and ATVs out of reach for a large portion of the population. I took a chance with CFMoto and after a few hundred miles of trail riding and work, these are my thoughts of why I believe this brand to be a viable and cost-effective alternative to the other big brands of SxS and ATVs on the market today.
Inexpensive Off-Roading in 2022, is it possible? CFMoto ZForce 950 Sport and CForce 600 Touring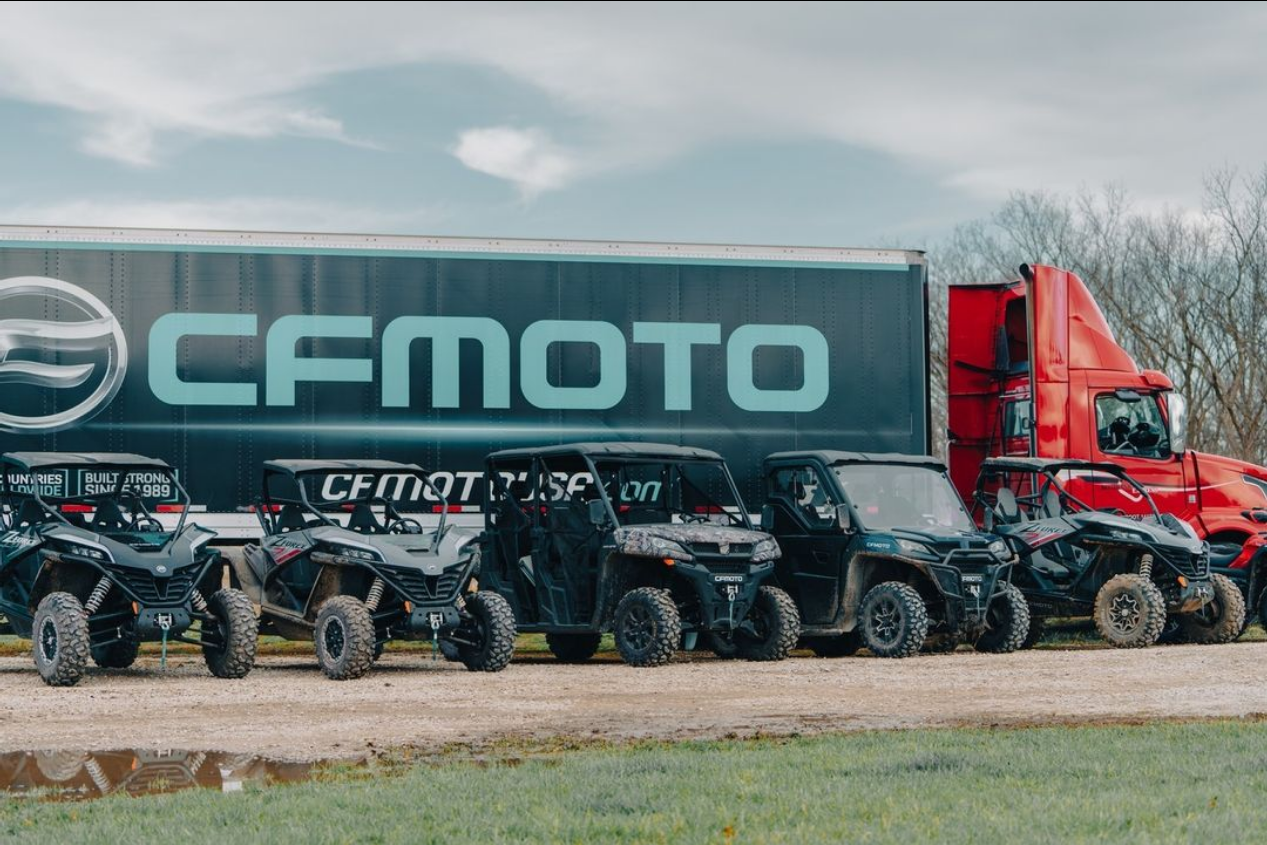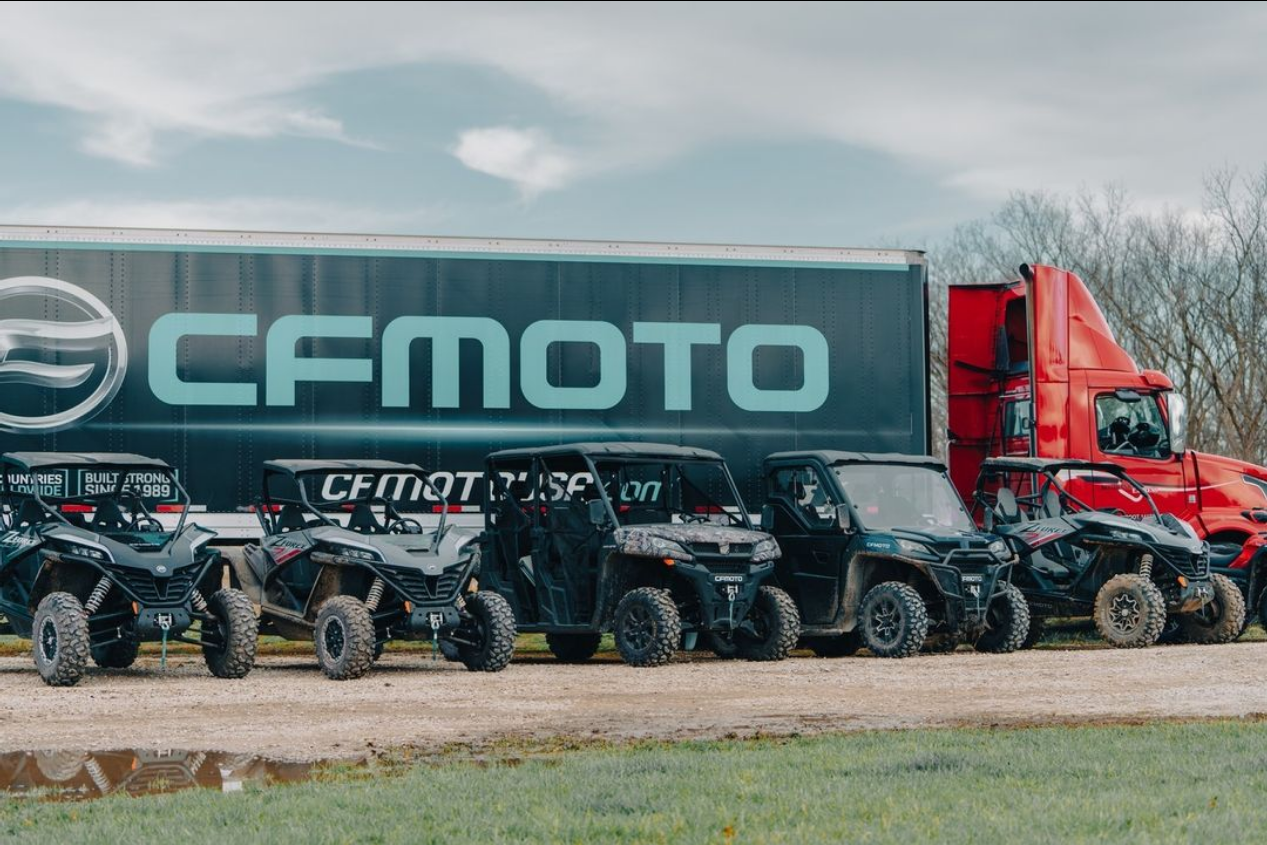 CFMoto was founded in 1989, headquartered in Hangzhou, China. They have made a name for themselves in Europe, Asia, Canada, and Australia. Since entering the USA market in 2002, CFMoto's dealer network is quickly expanding and – as of this writing – they have over 200 dealerships. In the USA, CFMoto offers ATVs in their CForce lineup, Utility SxS in their UForce lineup, and Sport SxS in their ZForce lineup. A new addition to CFMoto USA is their new line of street motorcycles born from their partnership with KTM and experience in other markets.
CFMoto ZForce 950 Sport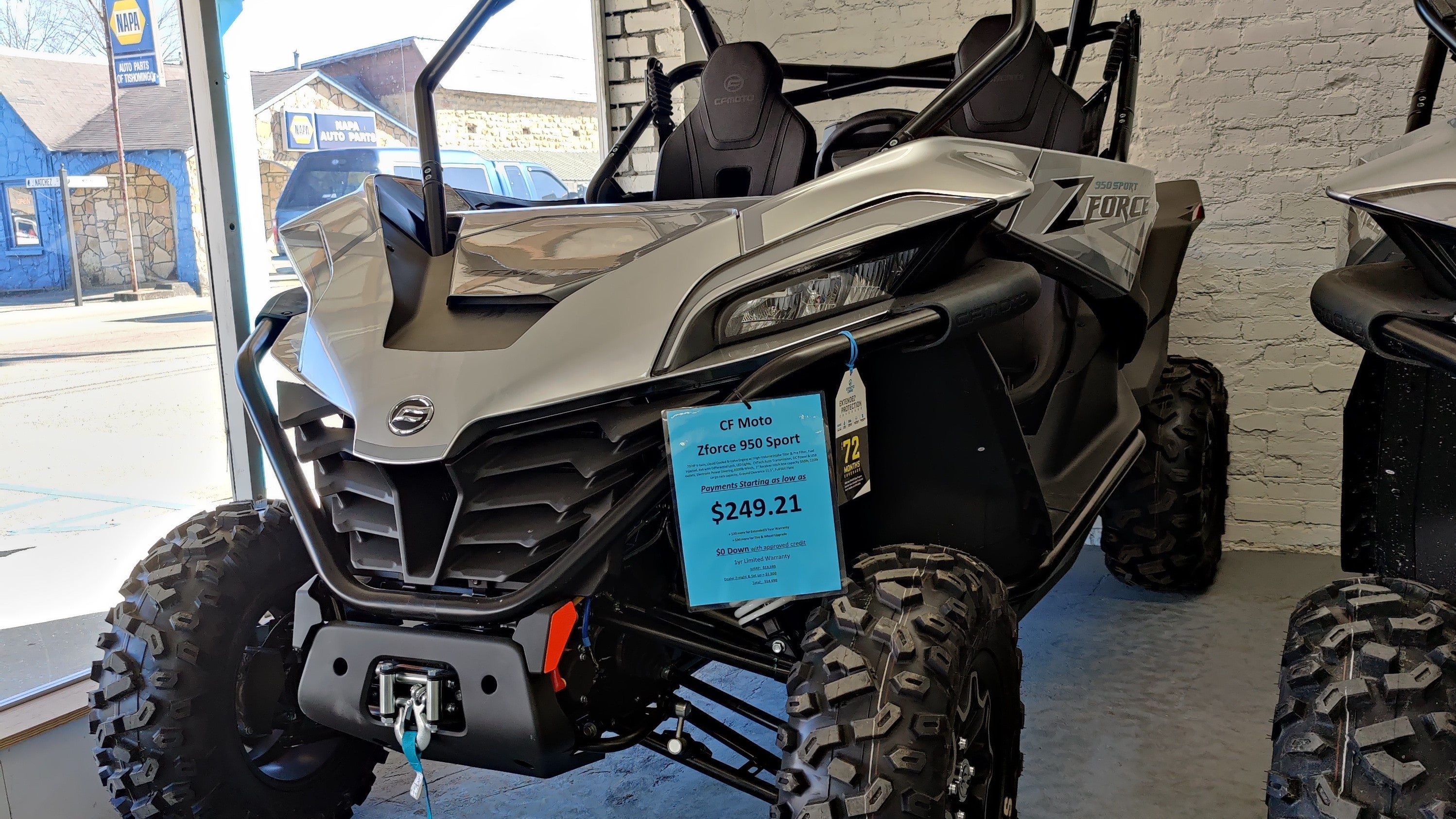 For 2022, CFMoto offers the ZForce 950 in three flavors. I have the standard CFMoto ZForce 950 Sport. New for 2022 are the H.O. models, the 950 H.O. Sport, and 950 H.O. EX. CFMoto's EX series have a wider track suspension which grants additional suspension travel and a wider more stable stance.
Prices start at $13,399 for the standard 950 Sport and top out at $14,999 for the 950 H.O. EX making these some of the most affordable sport side-by-sides on the market. To keep this short and sweet, the 950 Sport has a 79 horsepower (HP) powerplant while the H.O. models have 90 HP. With today's top sport side-by-sides advertising 190+ HP – and costing upwards of $40,000+ – these CFMoto's may seem underpowered, but keep in mind the target market. These ZForce 950s are more comparable to Can-Am Maverick Sport ($16,299 – $22,699 MSRP) or Polaris RZR Trail S ($17,899 – $22,499 MSRP) models that are between 52 – 100 HP depending on engine options and trim. This places the ZForce 950 perfectly in the middle.
Besides the three trims of ZForce 950 above, there are no options to choose from. All CFMotos come as equipped. Our ZForce 950 came standard with a roof, half doors, horn, and winch with wireless controller. All of which are typically options on other brand's base trim side-by-sides.
My experiences with the ZForce 950 Sport have been nothing, but pleasant. Coming from a Polaris XP1000 and Arctic Cat Wildcat XX, this CFMoto has been completely reliable and never fails to put a smile on my face on the trails. Power is adequate for the Southeast USA trails that I ride; steering is sharp and responsive without being over boosted by the electronic power steering (EPS). Brakes are consistent and predictable. Suspension out-of-the-box is a tad on the rough side, but is adjustable for preload, compression and rebound on all four corners.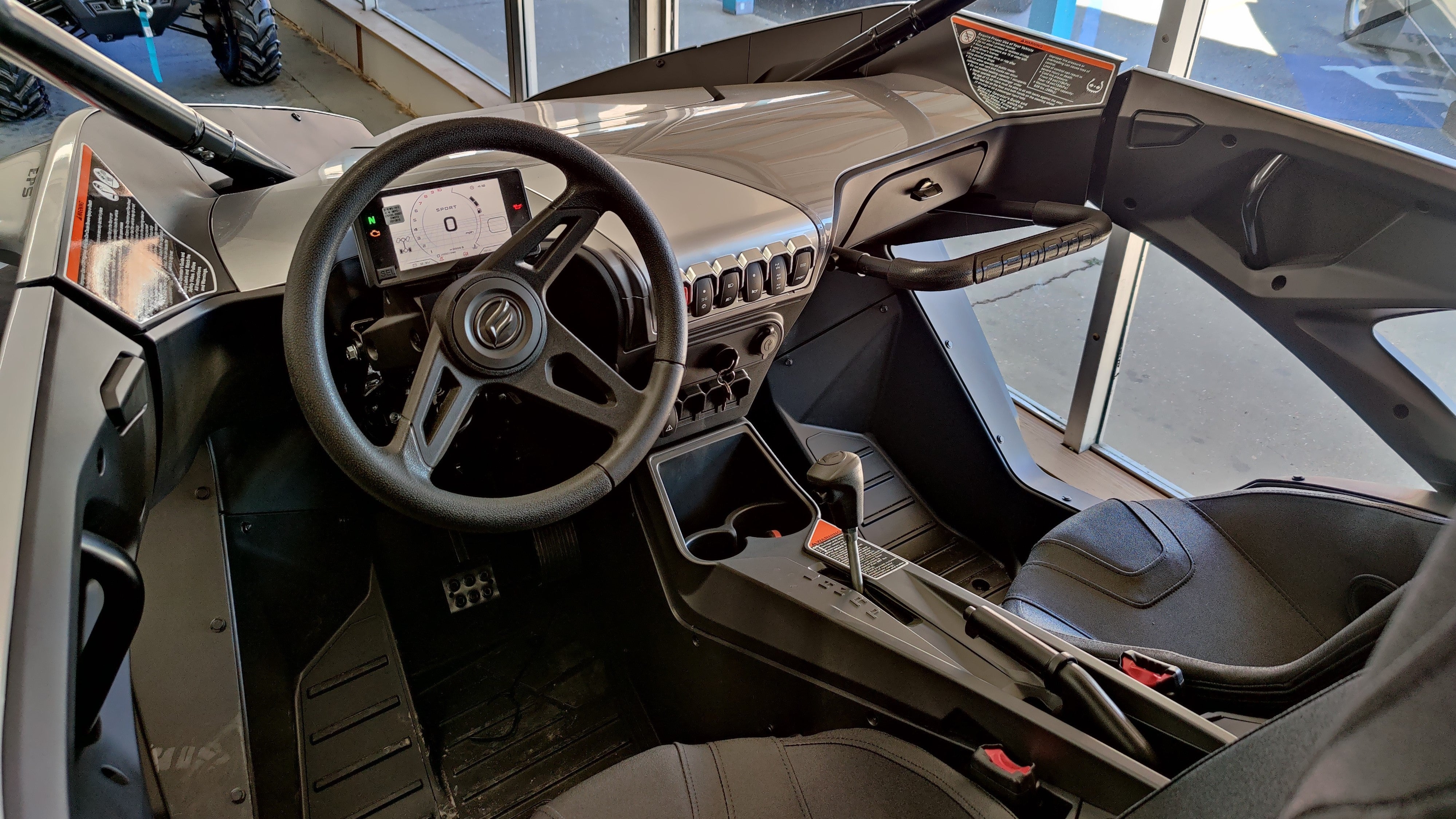 Interior is nicely trimmed, and the half doors close with a satisfying click and are very secure. Seats are comfortable, but side bolsters may bother larger occupants. LCD gauge display is an excellent feature that gives the driver all the information needed and is plenty bright to be easily read in full daylight. Parking brake is another feature that I feel should be standard on every side-by-side on the market.
The ZForce 950 truly shined at Top Trails OHV Park in Alabama. Plenty of power and gearing for steep hills, grip through the 27″ Stag tires was excellent, and the handling through some of the tighter trails had our riding partner on his dirt bike surprised as much as I was.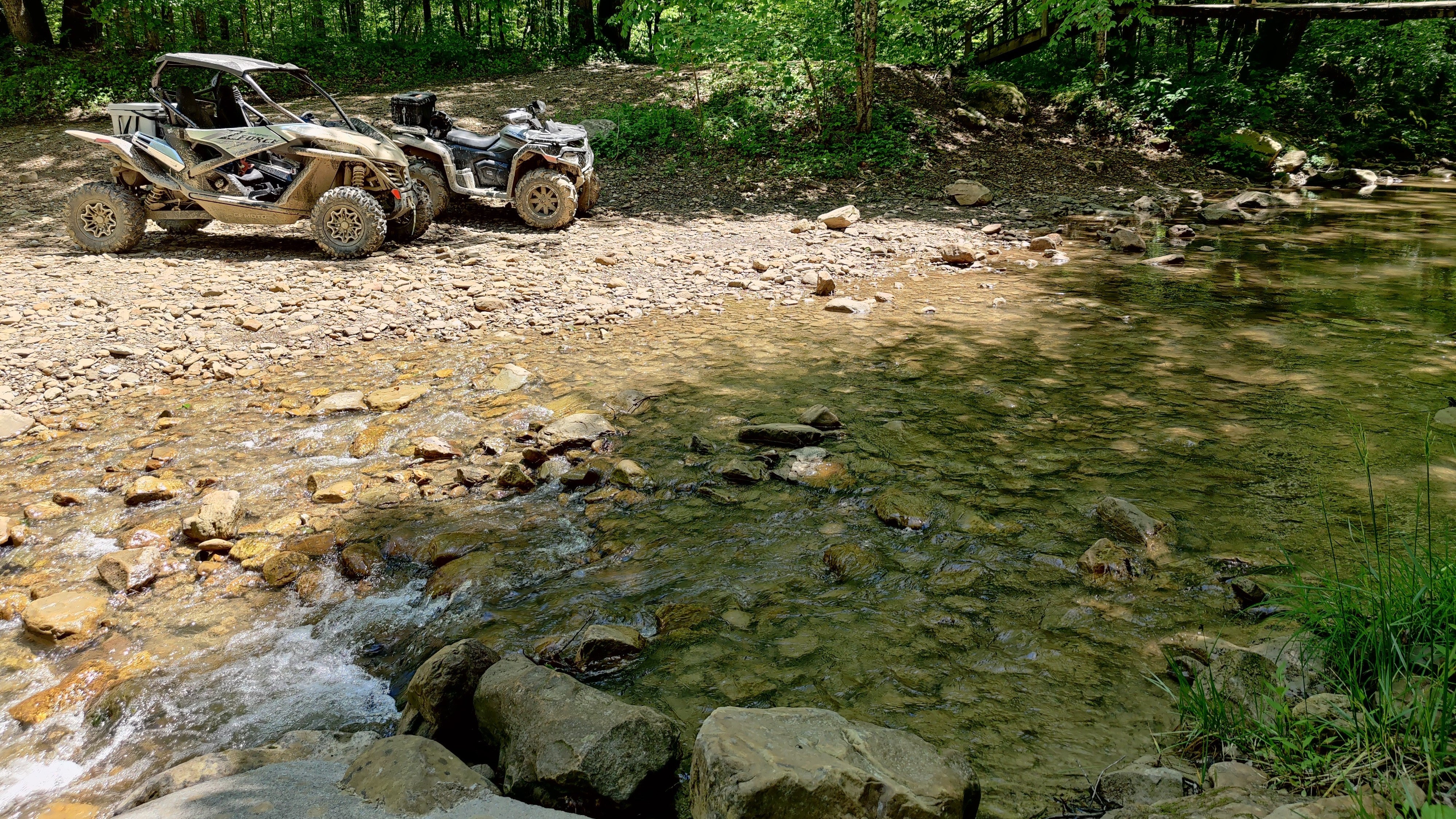 CFMoto CForce 600 Touring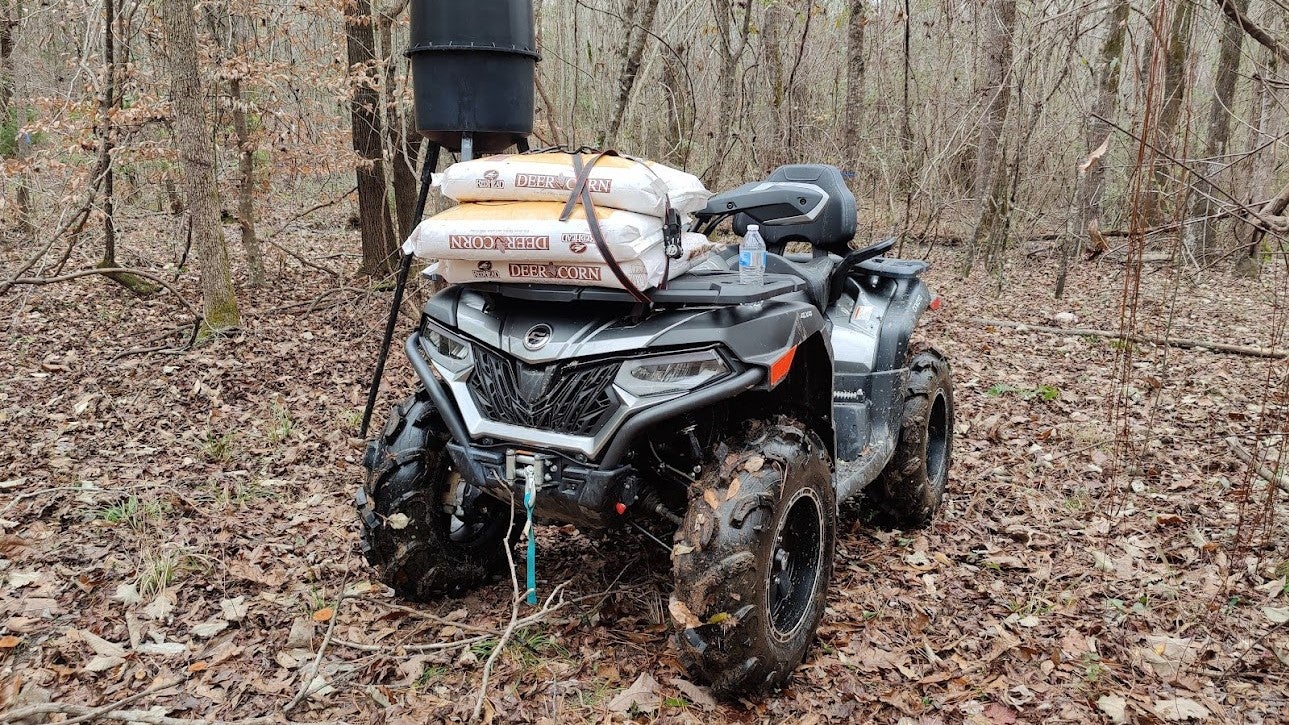 CForce is the name of CFMotos ATV lineup. Ranging from 400cc – 1,000cc all of which are four-wheel drive. The 500cc and up models all come with a winch preinstalled and EPS.

Ranging in price from $4,999 – $9,999, each model has something to offer. I personally chose the CForce 600 Touring for its price and versatility. I needed something that I could use on our family property that was smaller than a side-by-side, but still capable enough to enjoy on trails. Having an extra seat for my daughter to ride along was a nice bonus. With 41 HP, this 600 has no issues carrying myself, another rider, and a couple hundred pounds of corn. Gearing and clutch turning from the factory is well setup for a smooth take off and in low range has plenty of torque to get going. I have had close to 1,000 Lb of brick in a small ATV trailer without issue. Suspension is a bit stiff, but does a great job of reacting to weight for work. Factory equipped with a winch, handguards, four wheel disc brakes, EPS, selectable front locker, 2″ receiver, and aluminum foot pegs – the 600 Touring is ready to hit the trails or farm from the dealer lot.
I have modified my CForce with a bracket lift and a slightly more aggressive tire. The stock 25″ tires are perfectly adequate for light trail riding and farm work, but when you are riding trails that are shared with 2,000 Lb side-by-sides with 35″+ tires, they quickly get swallowed by ruts.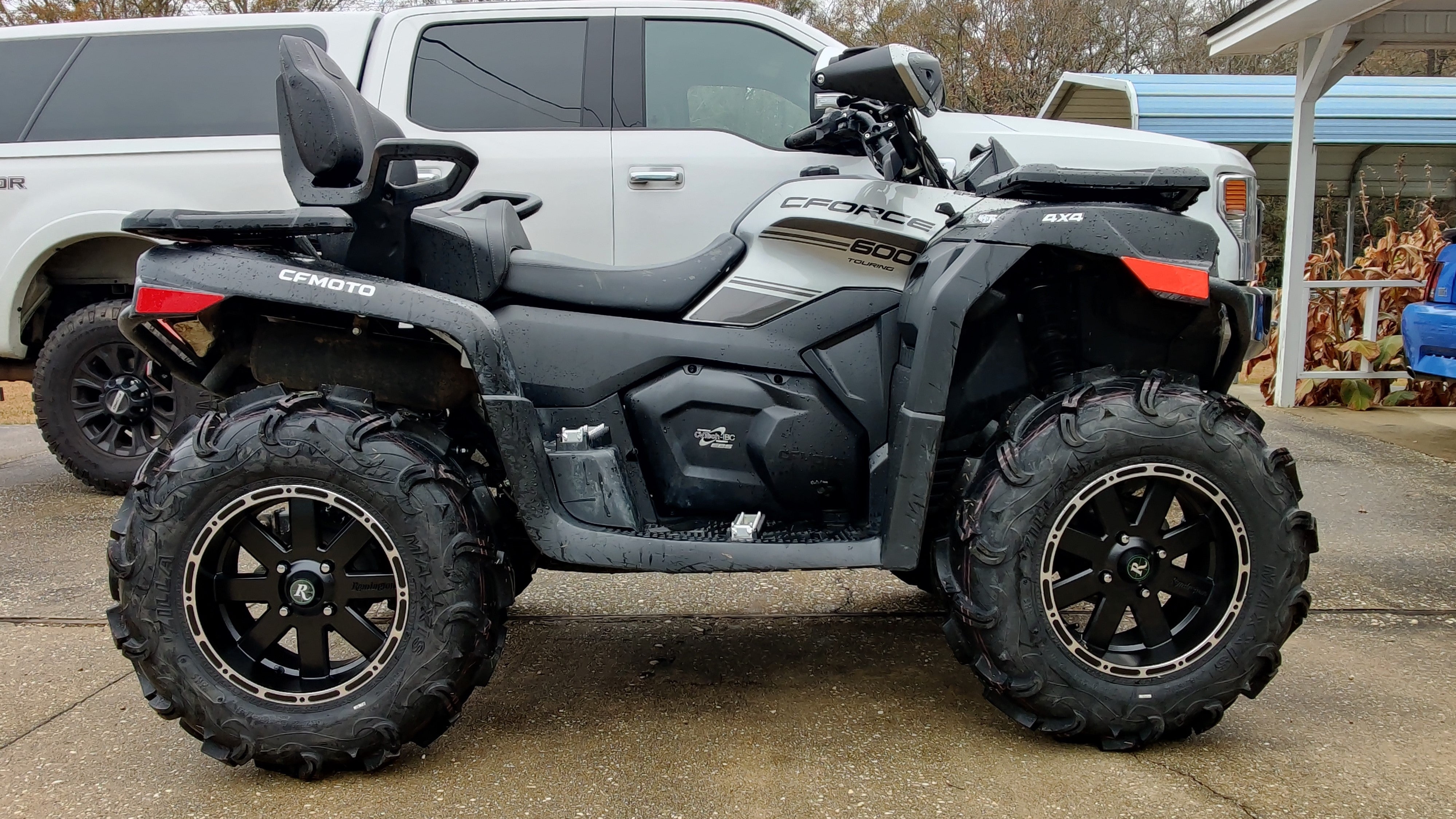 If you or someone you know is the market for a new side-by-side or ATV, CFMoto may be worth a look. They have a standard 1 year Warranty and a quickly expanding dealer network paired with a growing aftermarket; the value is hard to beat. As always, let us know all of your thoughts in the Comments below! We always appreciate your feedback.