Summer on the Gulf Coast means deep-sea bottom fishing for snapper and grouper. It's not the most technical type of fishing, but it definitely is loads of fun. Head offshore with some friends. Soak some baits on the bottom and wait for the bites. Then, go home with a cooler full of delicious fish. For fishing from a boat, this has to be one of the most accessible types available. All the bigger cities along the gulf coast will have a charter fleet and party boats available to take you offshore. These boats make it very easy for you, they provide everything you'll need to fish. All you need to do is bring yourself, your wallet, and some water.
Bottom Fishing: Party Boats vs. Charter Boats
There are two types of for-hire recreational boats down on the gulf coast. You can go with a private charter or a larger party boat. Most, if not all of these vessels, have federal permits for fishing bottom fish out in federal waters. This adjusts when they can fish for certain species. Some species like red snapper have different federal seasons, state seasons, and federal permitted for-hire seasons. Because these boats are already licensed and permitted, you do not need to have a fishing license while fishing on them. These boats will provide bait, tackle, and ice for your catch. There will be a mate to help you out as well on all these for-hire boats.
Party Boats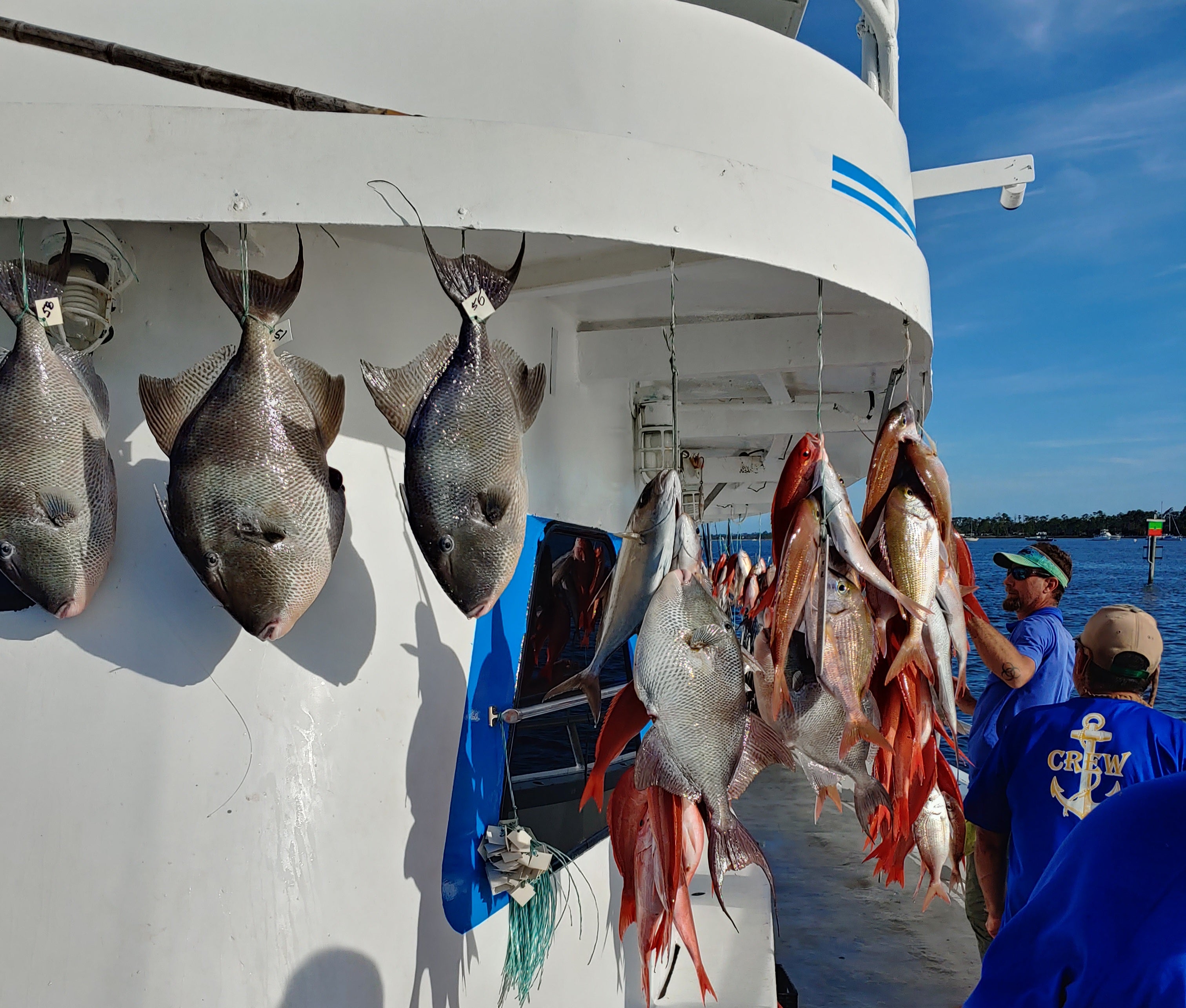 Both types of boats have their pros and cons though. Party Boats can be great for newbies who don't want to spend a lot, they are very large boats usually over 60 feet long. This makes them very stable platforms to fish off of. Tackle and bait are provided, and there is a mate in each section helping you out. There is usually an airconditioned galley that you can buy food and drinks from along with a restroom. Depending on the length of the trip the price varies, but should usually be around $100 per person for a 10-hour trip.
But there are a couple of downsides to the Party Boats. Being very large boats, they're slow expect a 2 to 3-hour ride out to the fishing grounds and the same back. Another downside is they can be crowded, the Captain Anderson out of Panama City Beach can hold up to 65 fishermen. This amount of people leads to tangles happening, but the mates will try their best to keep you fishing.
For the fishing and catch itself, there can be mixed results. I'm not saying you will definitely not catch nice fish on Party Boats. But I am saying it can be a little more difficult, there are a lot of hooks down there when everyone drops a line. There are only so many trophy fish on each given spot. There are ways of trying to catch a better grade of fish while on a party boat, but I'll talk about that another time.
Charter Boats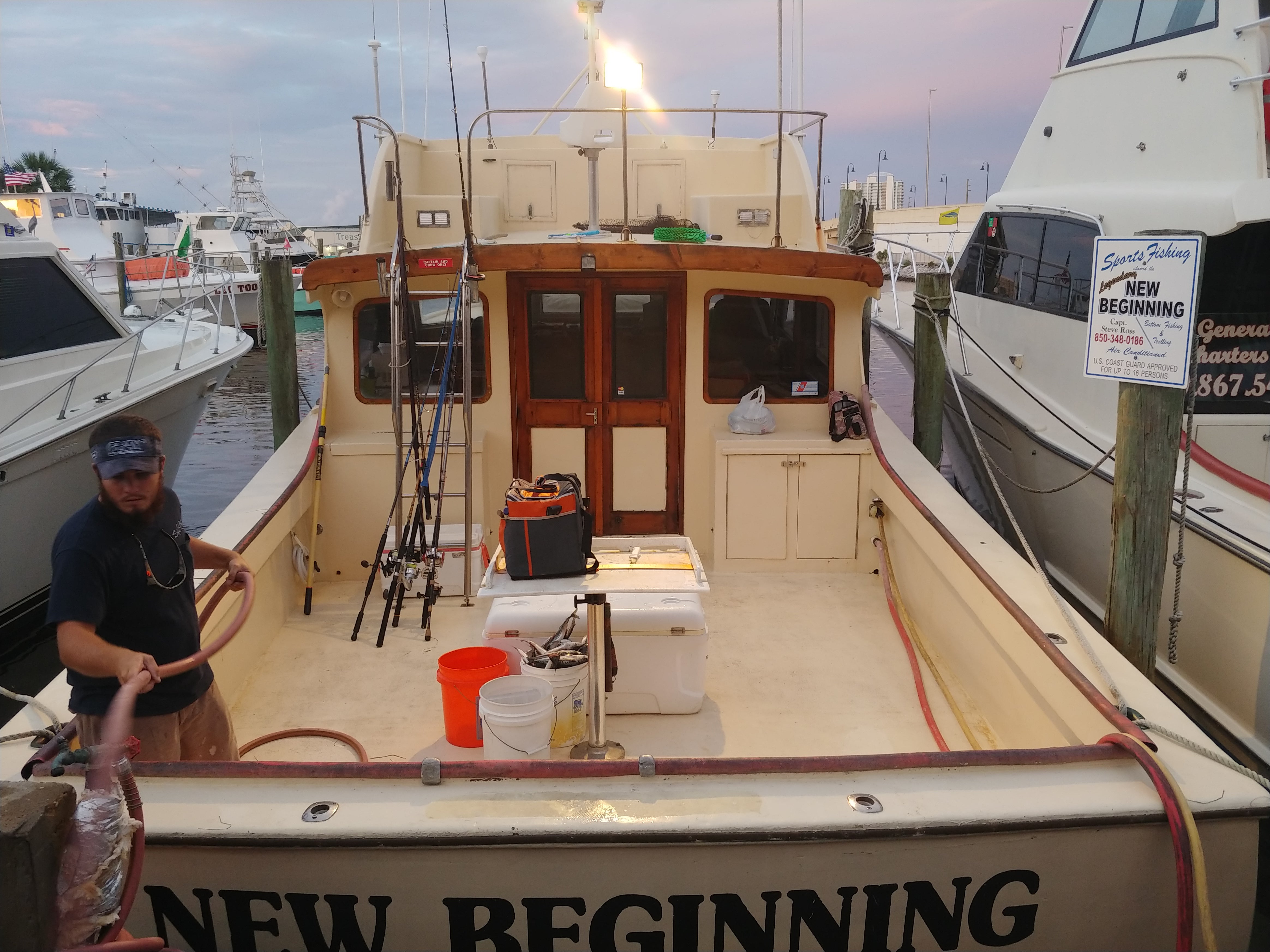 Charter Boats for bottom fishing would be the next step up from the Party Boats. You tried bottom fishing from a Party Boat and liked it. Now you want to try a private boat for a more comfortable private experience. These boats come in two types, big sport fisher boats with enclosed cabins, or large center console boats. Both have their own pros and cons, the sport fishers are large and comfortable with all the creature comforts. Bunks, A/C, large bench seats, restrooms, and kitchenettes. Great for taking the family along with you for a comfortable day on the water. All the while they are still faster than the party boats.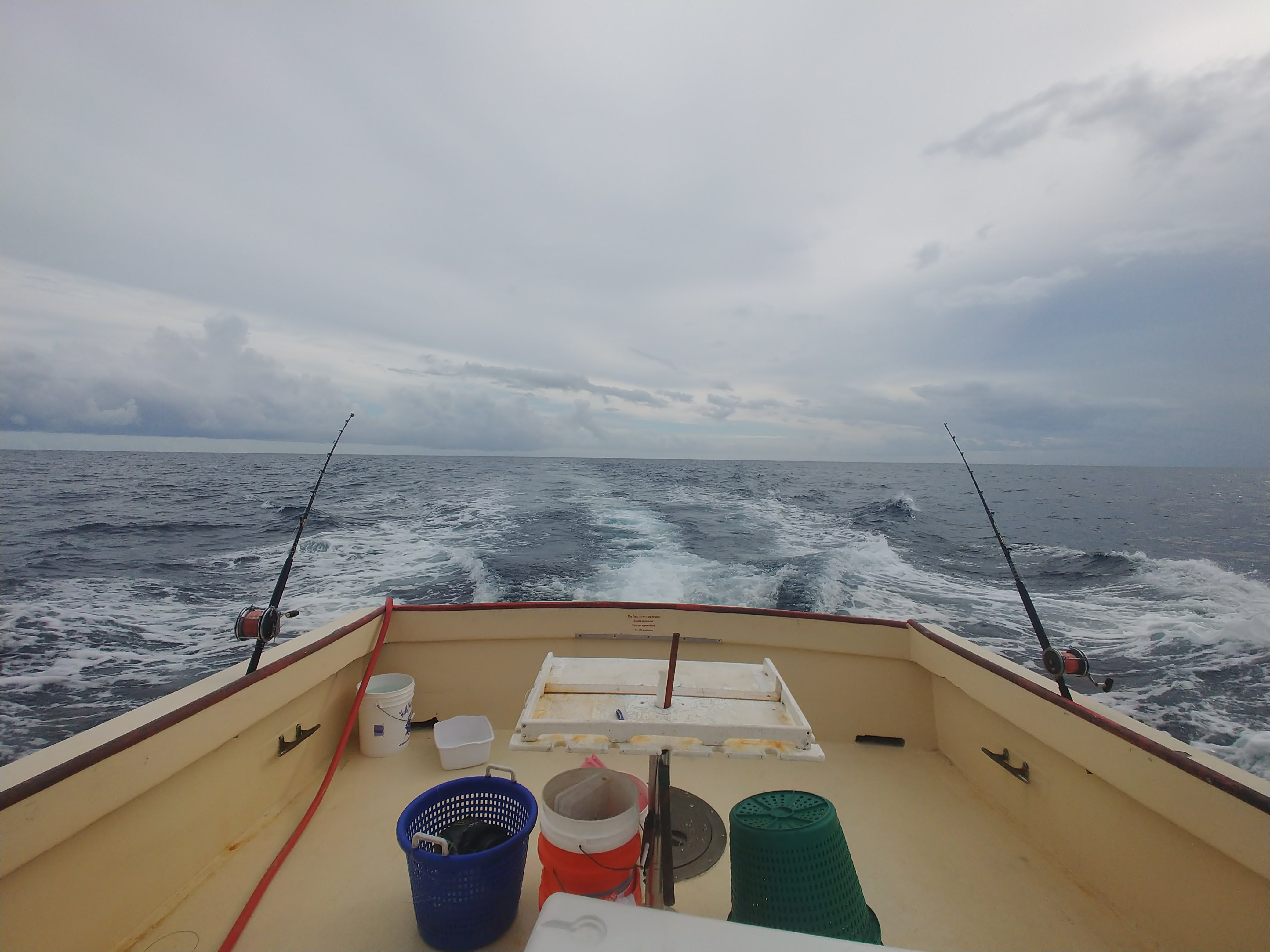 The center console boats in comparison are very sparse, but they got one thing going for them. They are incredibly fast compared to all the other boats. They can easily hit 40-50mphs in nice weather. This means they can get to spots that are farther out faster than other boats. These far-out spots, get less pressure than others so you bump up your chances of a trophy a good deal.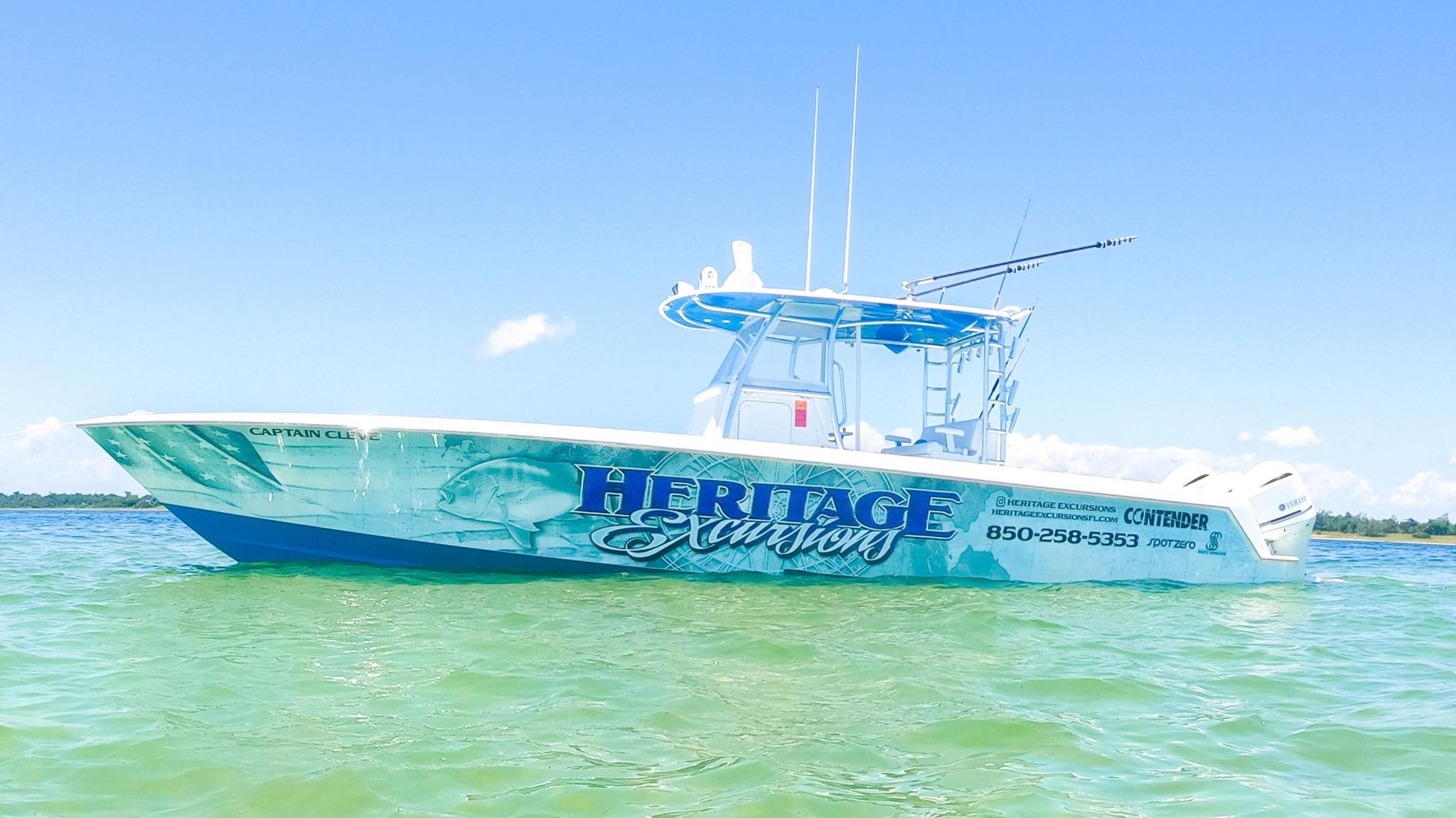 The biggest downside of private charters is the cost. While you're looking at around $130-$150 per person after tip on a party boat, expect anywhere from $350 to $600 per person for a private charter. Marine diesel is expensive and on a party boat, they can offset a lot of that cost by the sheer number of people they take out. On a Charter boat, you are looking at 6 to 16 people max, so the split of their costs goes up.
Shop top of the line gear at great prices in the Everest Marketplace and get outside!