Megan Plete Postol   12.01.21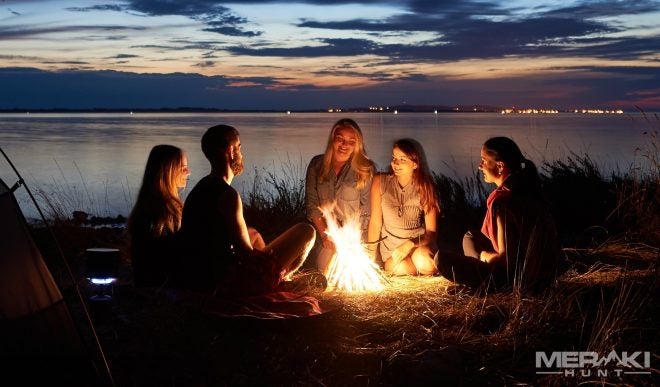 Deer hunting season is winding down, and the holidays are heating up! If you haven't already started, it is time to start thinking about shopping for the best gifts for the busy people on your list. This year give them gifts that are not only incredibly useful, but will be exciting to unwrap with our Christmas gift guide for outdoorsy folks.
Christmas Gift Guide – HybridLight Campfire Kit
HybridLight offers free shipping to the 48 continental states. The HybridLight Campfire Kit contains four rugged, multi-functional lights and a Micro USB cord. Power can be transferred from one product to another as needed. A nice feature is that the flashlight and lanterns can also charge cellphones. The packing of this kit is remarkable. It arrived snug and safe, tucked into a beautifully crafted black box with a magnetic closure. The lights were charged and clicked right on, providing an intensely bright beam. The lights were a lifesaver one November evening after a member of our hunting party shot a big 8-point buck at 4:40pm just a 1/2 hour before sunset. Not only was night falling quickly – making tracking difficult – but it was a remote area of wilderness and his cell phone battery was about to die. The Atlas FIRE Camping Lantern became a cell phone charger enabling him to communicate with the rest of his party and recruit help for tracking and dragging. The Journey 300 Flashlight and Navigation Headlamp illuminated a wide, bright path through the thick Adirondack Mountain darkness while the hunters took care of the harvest.
Atlas FIRE Camping Lantern/Charger
Puc Expandable Lantern/Charger
Journey 300 Flashlight/Charger
Navigation Headlamp
Micro USB Cable
The Atlas FIRE Camping Lantern really is bright enough to replace the glow of a campfire. It is also lightweight enough to easily bring along in a pack. This could come in handy in the backwoods on a variety of adventures, such as after a long day of hiking when the idea of having to start a fire feels too grueling.
---
Christmas Gift Guide – DSG Kylie Bibs & Hunting Jacket
This gift is geared towards the outdoors-loving ladies. DSG, or Doing Something Good, started out as Divas SnowGear, so they know all about cold weather comfort and function. The Kylie 4.0 Drop Seat Bib/Pant and Kylie 4.0 3-in-1 Hunting Jacket combo is a great way to show the huntress in your life some major love. This hunting apparel is seriously warm, buttery-soft and cozy with the tried and true camo patterns she can trust. The material is also quiet, windproof, and waterproof which can make all the difference in the field. Both are available in five color options: Realtree Edge®, Realtree Excape™, Realtree Max-5®, Blaze Pink, or Blaze Orange.
DWR treatment to shed water off the fabric
100% fully taped seams
Thin profile, 120 gram insulation
Removable bib converts to pants
Adjustable waist tabs and suspenders
Large hand warmer pockets and thigh cargo pocket with zipper closure for added storage
Adjustable snap inseam ranges from 28.5" to 32.5"
Drop Seat
Available in sizes XXS-5XL
The Kylie 4.0 Drop Seat Bib/Pant is designed with women's needs in mind. The drop seat feature makes for quick and easy accessibility when nature calls. The bibs convert easily to pants by removing the top bib portion. The Kyle 4.0 Drop Seat Bib/Pant have an adjustable inseam that adjusts to 3 different lengths.
Kylie 4.0 3-in-1 Hunting Jacket
Outer jacket to wear alone or zip in the wearable fleece liner for added warmth
DWR treatment to shed water off the fabric
100% fully taped seams
Thin profile 100 gram insulation
Adjustable and removable hood
Large center front zipper with windflap with hidden snaps to securely close and keep cold temperatures out
Large hand warmer cargo pockets with hidden snap closure flaps and side entry pocket
Interior lycra wrist gaiter with thumb hole
Wearable Knitted Fleece Liner
Color matched liner accompanies shell, camo shells have black liner
Zip in feature on shell and liner, along with anchors to secure liner makes this a functioning 3-in-1 jacket
Large center front zipper and zipped hand warmer pockets
Available in sizes XXS-5XL
The Kylie 4.0 Drop Seat Bib/Pant and Kylie 4.0 3-in-1 Hunting Jacket retail for $199 each. DSG offers free shipping on all US orders $99 or more and Canadian orders $199 or more. I tried this set out in the cold, blustery November conditions of the Adirondack Mountains and it did not disappoint! It kept me toasty and comfortable. One of my frequent frustrations with some hunting apparel is that it is too loud. The DSG apparel was quiet, and they were actually cut to fit a woman's curves the way clothes should. I can't say enough good things about DSG. I felt like no stone was left unturned and every pain point was addressed. I was authentically impressed.
---
Christmas Gift Guide – Mossy Oak Wellness Supplements
Mossy Oak Wellness supplements are powder products that get mixed into water and come in single serve packaging. They are designed for performance and convenience. All varieties of the Mossy Oak Wellness FUEL hydration sticks are gluten free, dairy free, and made in the United States with domestic and internationally sourced materials. These would make an ideal gift for the outdoors enthusiast who already has almost everything and is difficult to buy for. The products are designed to help people feel better more often so that they can get outdoors as frequently as possible and stay outdoors for as long as possible. The products' aim is to help customers "stay hydrated and stay healthy" while providing nutrients to optimize health and support wellness. Each hydration packet is sugar free, made without artificial colors, and only ten calories. They would make fantastic stocking stuffers. The products come in multiple varieties and flavors:
The fuel stick packs retail for $19.99 for a one time purchase, or customers can save money (25% off), and add convenience by subscribing for $14.99 per shipment every 30 days. Mossy Oak Wellness offers a free sampler pack simply by adding the sampler pack to your cart and using code "FREE" at checkout. For the sampler pack, customers are required to pay for shipping costs. Mossy Oak Wellness does offer free shipping on orders over $30.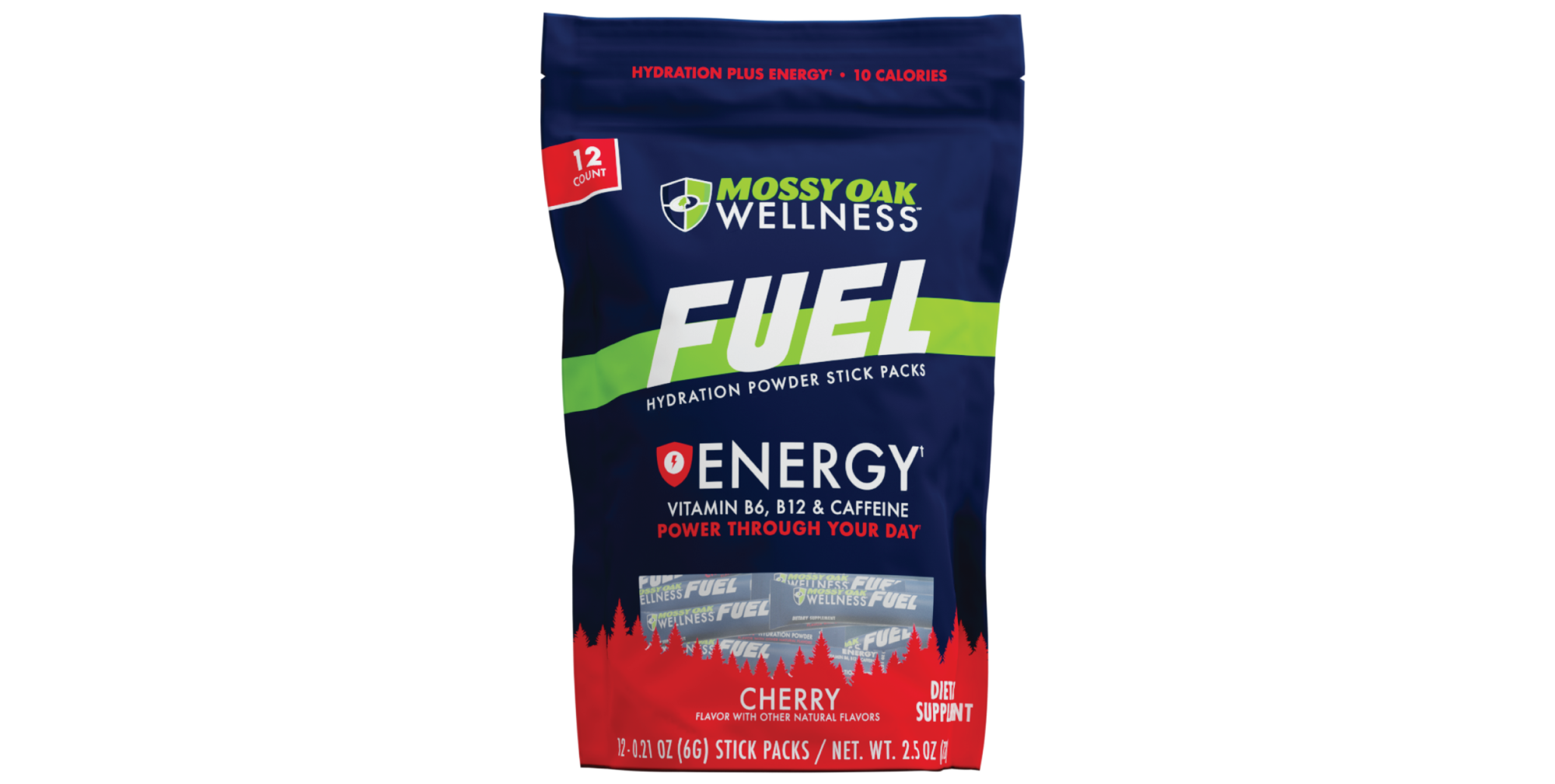 ---
Christmas Gift Guide – Meraki Hunt
Meraki Hunt is a haircare brand aimed at sportswomen. The concept is simple: produce hair care products, specifically shampoo and conditioner, that are scent free and yet still nurture and protect women's hair while hunting. Meraki Hunt Founder and CEO, Kristy Houck, believes in empowering female hunters to live life to the fullest, to stand out as a woman in the woods, and to pass down the tradition. Meraki Hunt shampoo and conditioner leaves hair feeling soft and manageable and most importantly for hunting – scent-free. Meraki Hunt products are available to order at merakihunt.com.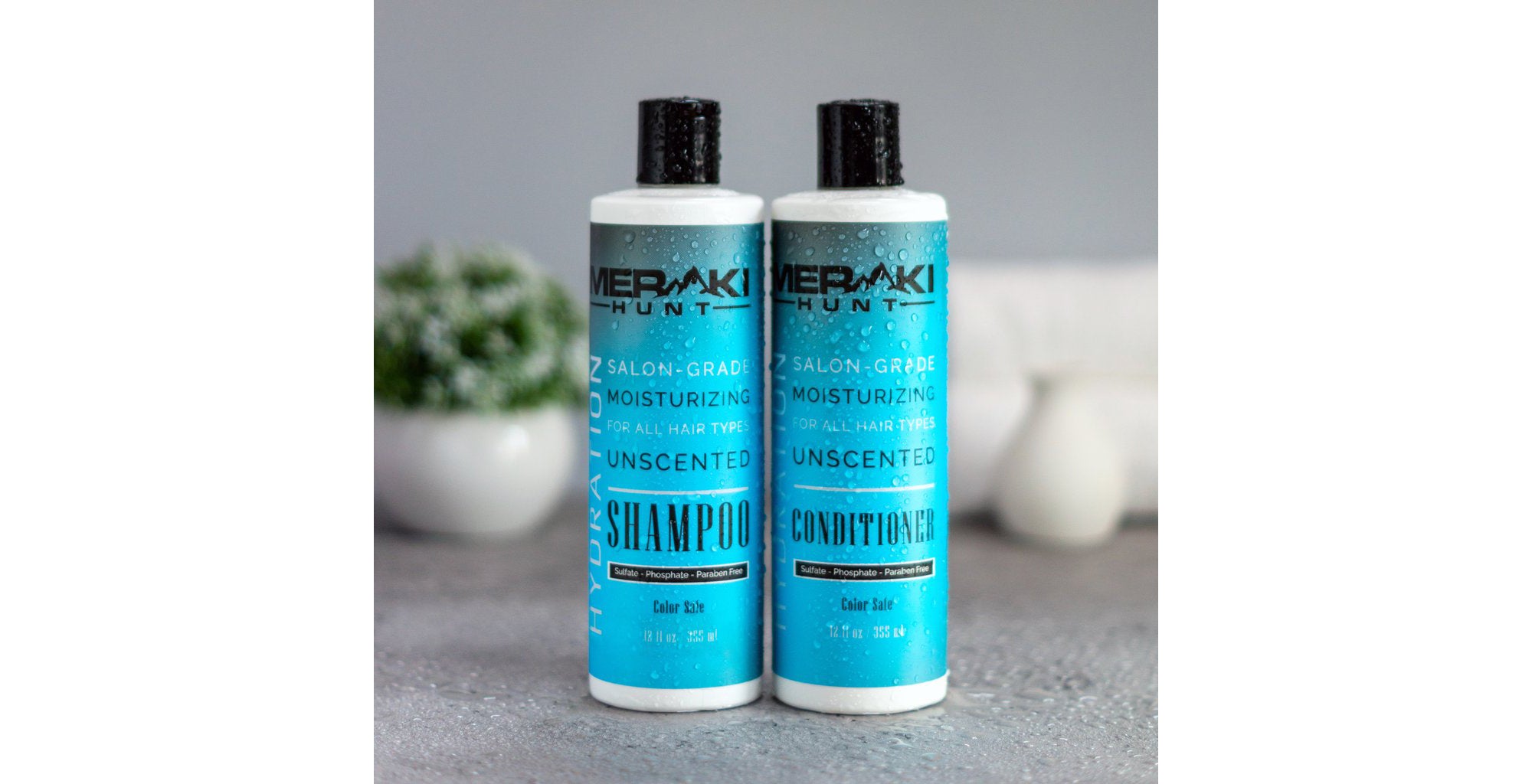 ---
Sit back and relax because this Christmas Gift Guide has you covered for the outdoor enthusiasts in your circle. Be sure to take advantage of the deals that some of these brands offer and rest assured these gifts will keep you off the naughty list.
Source Link