Daiwa is releasing the newest model of their Coastal TW line of saltwater baitcasting reels. The new Coastal 80 is perfect for chasing redfish and speckled trout in the backcountry or making long casts on the flats with small baits. This new bait casting reel is the best of both worlds that anglers will want for inshore conditions.
The Coastal 80 boasts the advanced Hyper Driver Design from Daiwa, which incorporates four key technologies for premium performance. These are the Hyper Drive Digigear, Hyper Double Support, Hyper Armed Housing, and the Hyper Tough Clutch. Along with that, the reel has a UTD drag system for ultra smooth inertia with high stopping power, a swept handle design to reduce wobble when reeling, and Daiwa's revolutionary T-Wing System for the ultimate guide/levelwind for baitcasting reels.
All these features together give you the same capability of a high-performance freshwater baiting casting reel with all the strength and durability needed for being able to withstand saltwater conditions. The Coastal 80 offers premium quality performance at a much more affordable price. If you want to see more about them check them out here.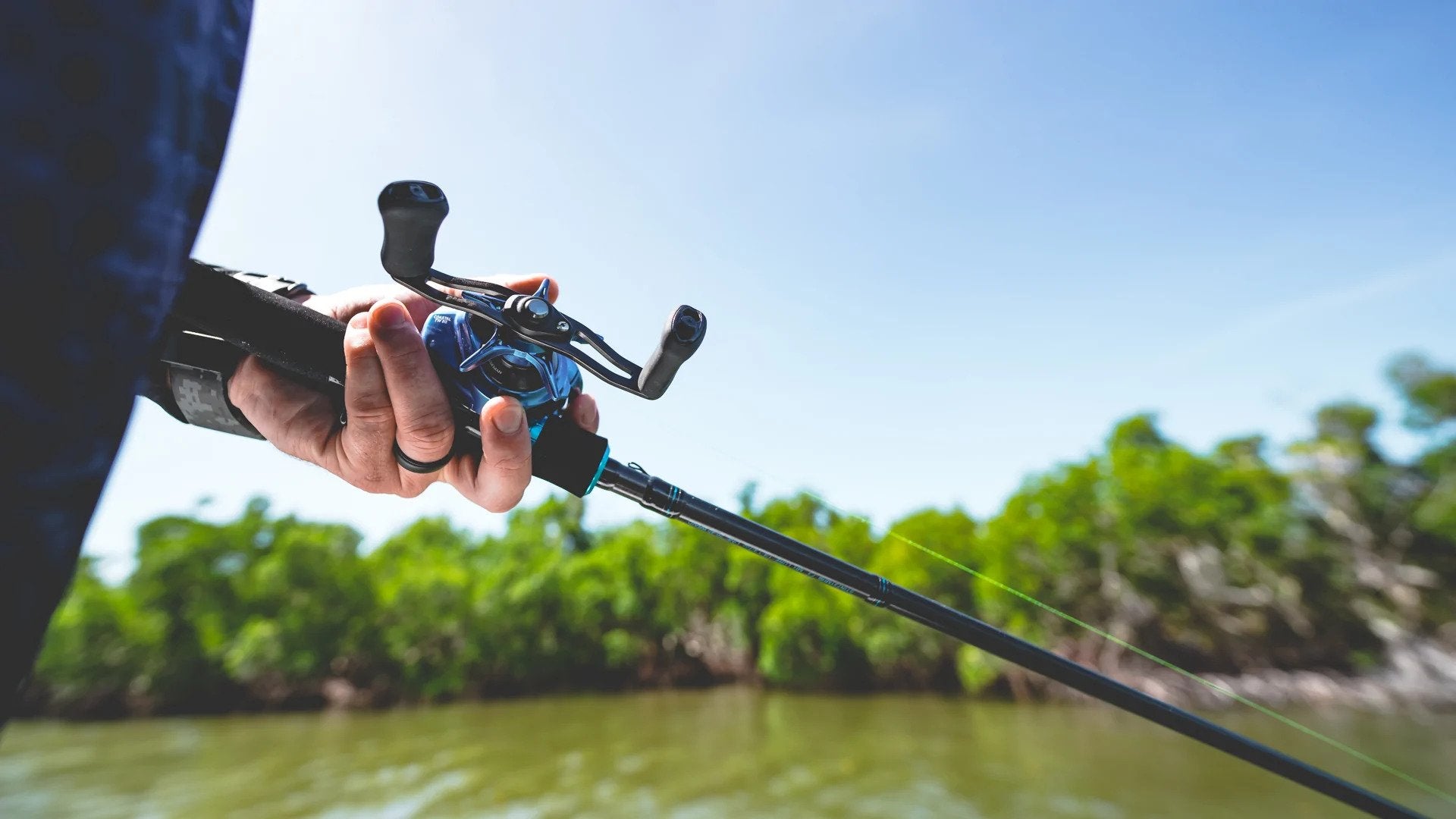 Daiwa designed the Coastal TW80 with its advanced Hyper Drive Design.

Our HYPER DRIVE DESIGN is comprised of four key technologies- HYPER DRIVE DIGIGEAR, HYPER DOUBLE SUPPORT, HYPER ARMED HOUSING and HYPER TOUGH CLUTCH.

HYPERDRIVE DIGIGEAR- a brand-new gear design makes the teeth of the gears more efficient at transferring power, therefore making the gear set feel smoother, more powerful and also reducing gear noise.

HYPER DOUBLE SUPPORT- a two bearing support system for the reel's pinion gear means no flex and an ultra smooth retrieve/ gear rotation.

HYPER ARMED HOUSING- the reel features an aluminum frame and sideplate for maximum rigidity and precision performance of the internal components.

HYPER TOUGH CLUTCH- a redesigned and reinforced clutch mechanism increases durability and performance.

Another bonus for the Coastal 80 is it's UTD (Ultimate Tournament Drag) system, which includes impregnated drag discs that are about 30 times more durable than typical discs, considerably increasing the effective drag power while also reducing start-up resistance.