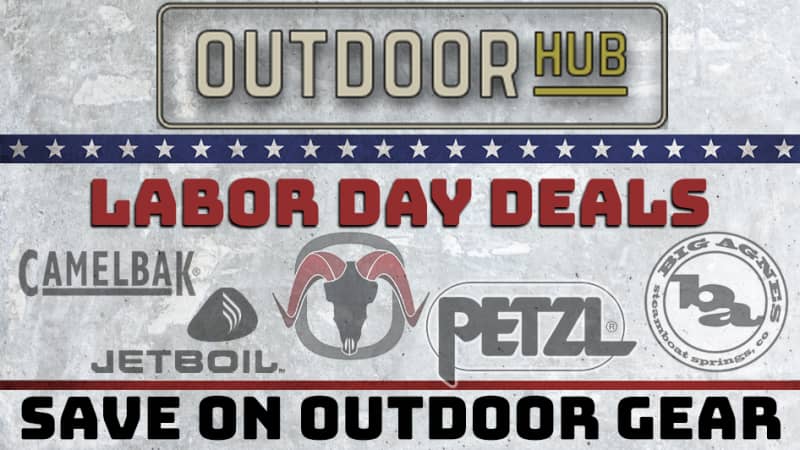 +
–
Table of Contents

1. BOTE Zeppelin Aero 10FT Inflateable Kayak
SALE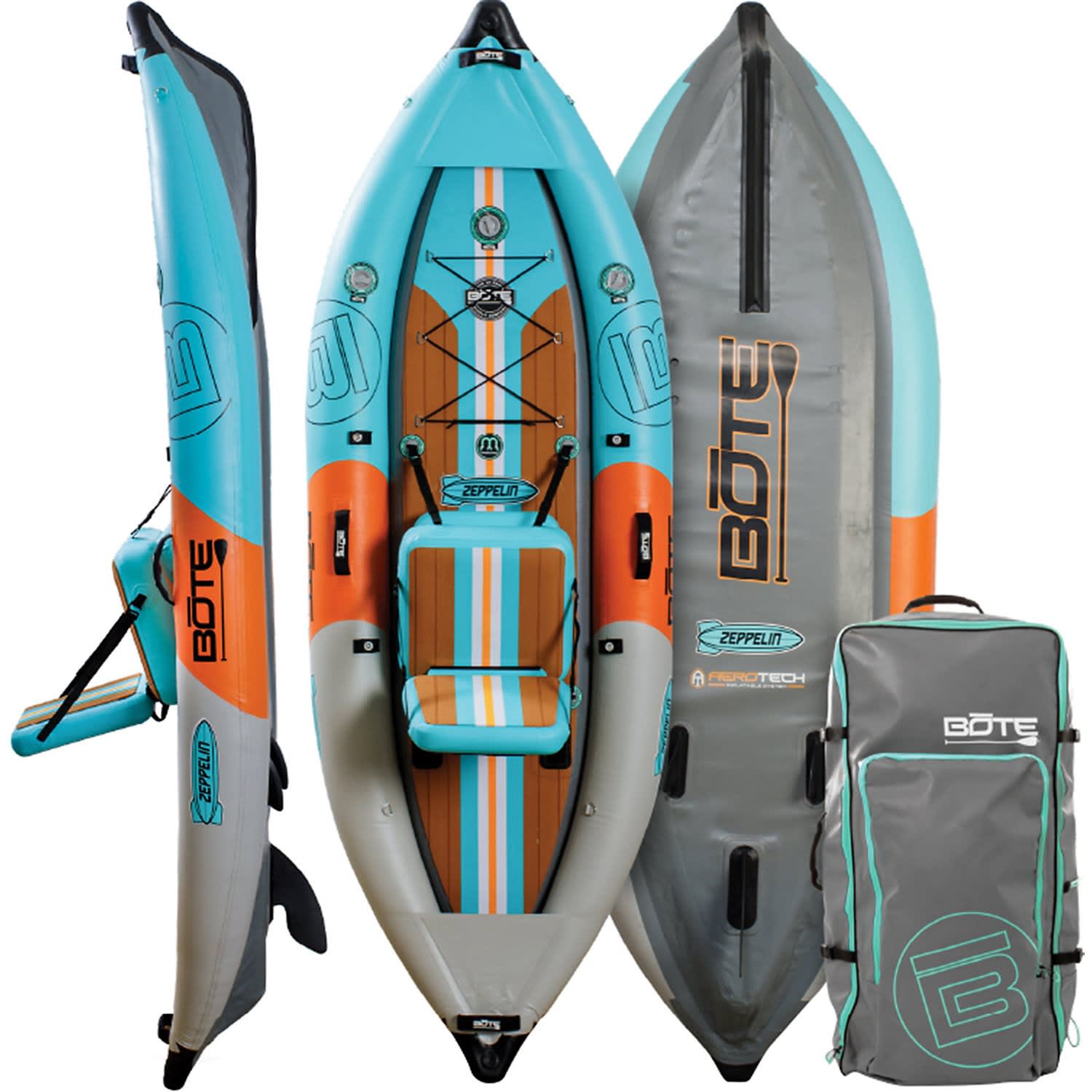 $250 Off!
The BOTE Zeppelin Aero 10FT Inflatable Kayak is a single-seat kayak for recreational paddling. All you need is yourself and a body of water to launch this boat. Packed up in its own bag, it won't take up your whole garage or have to be strapped to the rooftop of your car. Just arrive at the water's edge, inflate, load up your cooler, and go. The ten-foot length is easy to handle and mighty stable, so you can turn quickly and even stand up for some big fish moments. Take the day off or spend the whole weekend out on the lake.
You can pick up the BOTE Zeppelin 10ft inflatable Kayak for a sale price of $899.00 from Moosejaw.com
Pros/Compact and fairly affordable
Cons/Inflateable Kayaks aren't as durable as rigid hull options
Bottom Line/A great stow-and-go Kayak for the traveling adventurer
2. Big Agnes Big House 6-Person Tent
SALE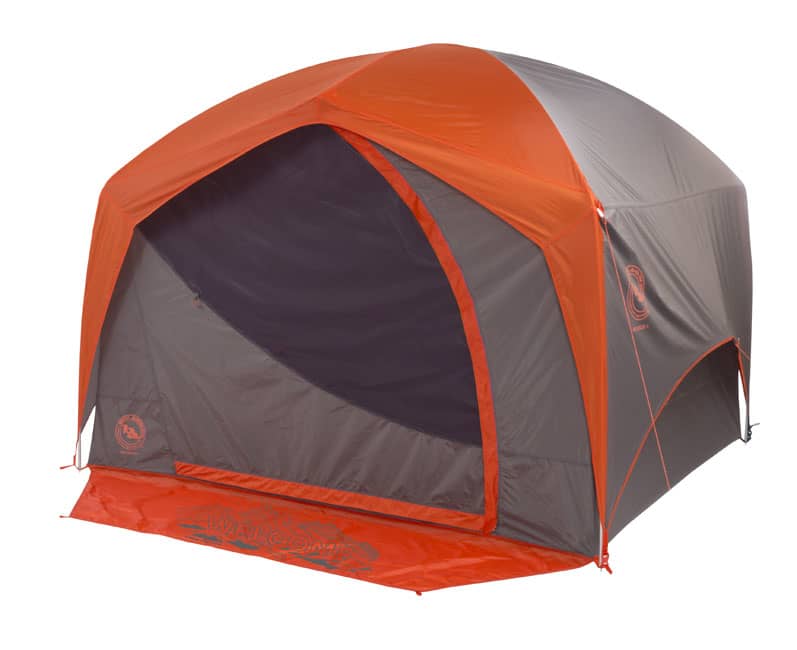 $120 Retail Pricing
The Big Agnes Big House 6-Person Tent is a redesigned tent for taking the whole family camping. Built for sleeping 6, even the front mat welcomes all inside. Easy to set up and standing height inside, the 2 doors make for speedy entry and exit. Interior pockets galore prevent you from kneeling on your glasses, crushing your foot with a headlamp, and easily finding that book you wanted to read.
You can pick up the Big Agnes Big House 6-Person tent for a sale price of $359.96 from MooseJaw.com
Pros/A great tent perfect for camping with friends or a loved one
Cons/None
Bottom Line/Great for gusty areas of the country! This tent gives you plenty of space espeicaly when used by just one or two people.
3. Adventure Medical Kits Ultralight/Watertight .7 First Aid Kit
SALE
On sale for $28.04 from Black Ovis
The Ultralight / Watertight Series features proprietary DryFlex™ bags for the ultimate in ultralight, waterproof storage. Ideal for the feature looking hunter that refuses to be let down or weighed down by his or her gear. The Ultralight / Watertight .7 is designed for adventure racers, multi-sport enthusiasts, and anyone who needs an ultralight kit with enough supplies for 1-4 people on trips up to four days. An inner DryFlex™ waterproof liner and an outer silnylon bags with sealed-seams provide two layers of protection from the elements. This is an ideal kit for adventures who may be exposed to the elements.
You can pick up the Adventure Medical Kits Ultralight/Watertight .7 First Aid Kit for $28.04 from Black Ovis
Pros/Comes equipped with lots of supplies in a nice watertight container
Cons/Kit still needs some essentials added to it to be suitable for a standalone kit
Bottom Line/A great medical kit for camping and hiking
4. Jotboil Stash Cooking System
SALE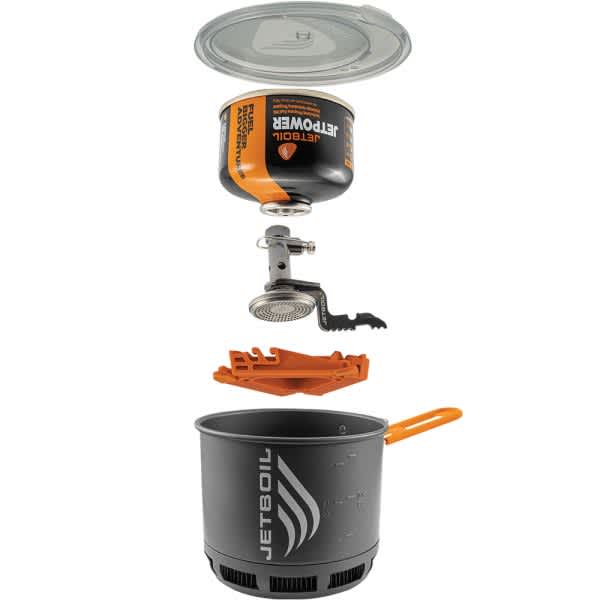 Take $34 off retail pricing at Black Ovis
Jetboil Stash Cooking System knows your dreams are big and ambitious. This is why they designed the all-new Stash™ to be lightweight and compact, maximizing your pack space without sacrificing that iconic Jetboil performance. At 7.1 oz, the .8L Stash is 40% lighter than the .8L Zip.
Weight: 7.1oz
Power: 4500 BTU/h / 1.32 kW
Volume: .8 Liter
Cooking Time: Fast Boil
Group Size: 1-2 people
Boil Time: 2m 30sec per .5 liter (avg. over life of Jetpower can)
Water Boiled: 12 liters per 100 g Jetpower can
Ignition Type: Match
Product Type: System
Dimensions (Packed): 4.4 x 5.1in
Stand-alone stove with titanium burner and .8L FluxRing cook pot is the lightest Jetboil system ever made
FluxRing technology ensures a rapid 2.5 Min boil time
Nesting design makes taking anywhere compact and easy
Cook Pot with Lid and attached pour handle makes for easy handling
Fuel stabilizer keeps everything stable and steady
Storage for 100g JetPower Fuel Canister makes adventuring anywhere easy
You can currently pick up the Jetboil Stash Cooking system for a sale price of $101.21 from Black Ovis
Pros/Convenient storage for backpacking and hiking trips
Cons/Fuel is expensive
Bottom Line/A great way to have good meals on the trail or when out camping.
5. Dometic CFX3 95 Powered Cooer Dual Zone
SALE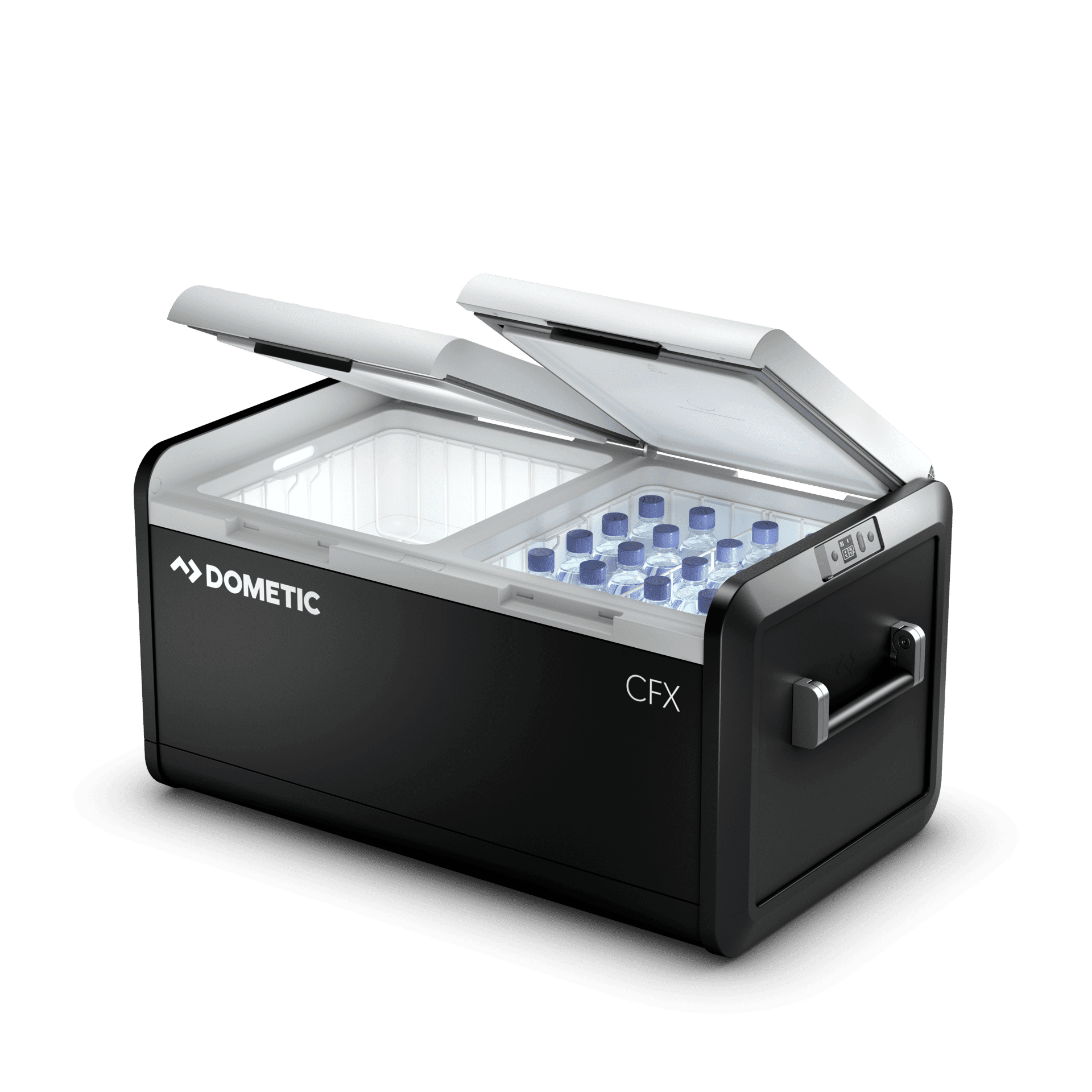 Take $300 off of this modern solution to keeping the brews cold!
The Dometic CFX3 95 Powered Cooler Dual Zone is a powered cooler for outdoor events. Power up and control right from the mobile app or at the easy-to-use front panel. Durable for the outdoor use it's built for, the ExoFrame construction holds up to the pool parties, beach events, hunting lodge and more. With the ability to freeze or cool, keep food and drink cold, tasty, and ready for the next opening of the chest.
Pros/Battery powered cooling so you can save more space for drinks and food
Cons/Quite expensive compared to a traditional cooler
Bottom Line/Great for tailgating, pool parties, and weekend camping trips when space is tight
6. PETZL Actik 350 Lumen Headlamp
SALE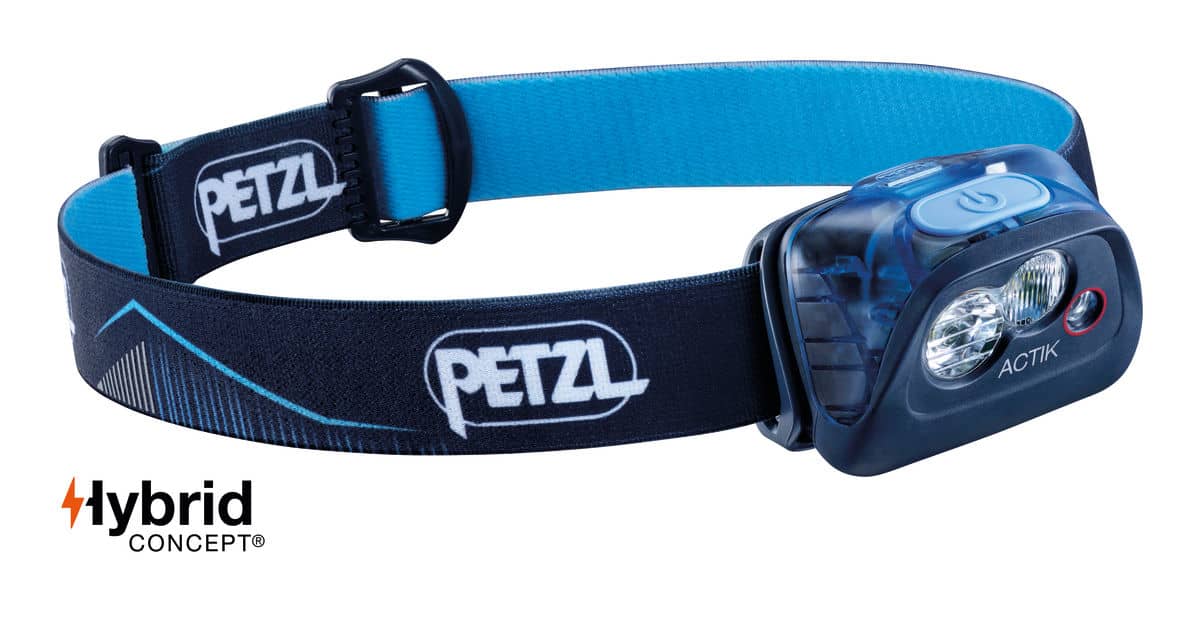 On Sale for $37.99 from Black Ovis!
The ACTIK headlamp offers 350 lumen brightness. Multi-beam, it is ideal for dynamic outdoor activities like mountaineering, running, hiking and backpacking. Red lighting preserves night vision and prevents members of a group from blinding each other. The reflective headband provides night visibility. ACTIK comes with 3 standard batteries and is also compatible with the CORE rechargeable battery, thanks to the HYBRID CONCEPT design. Mounting accessories allow the lamp to be attached to any kind of helmet, or to a bicycle.
Pros/Compatible with alkaline, litihum, or Ni-MH rechargeable batteries
Cons/Only weather resistant, not water proof
Bottom Line/A great trail running headlamp.
7. Leica Geovid 10×42 3200.COM Binoculars
SALE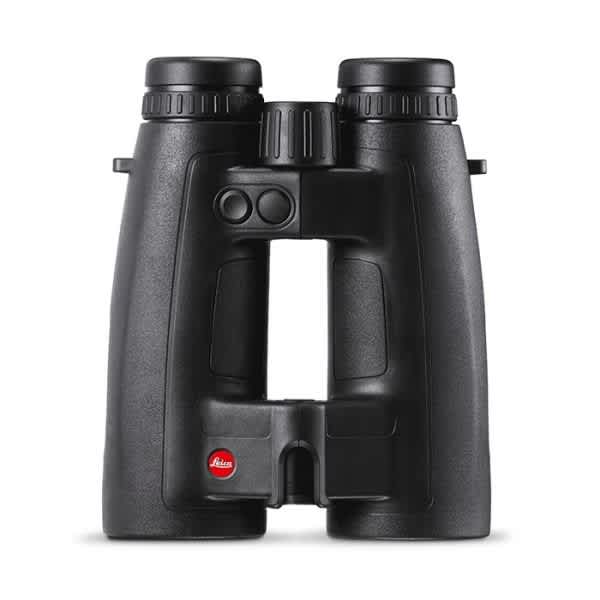 Take $500 off these high-end binculars!
The Leica Geovid 3200.COM 10×42 40807 features Bluetooth connectivity and measures up to a true 3,200 yards. A new tougher Bluetooth platform partnered with Leica's high-quality optics shooters have a new level of confidence in any situation. Paired with the new Leica Hunting App the Geovid 3200.COM can be utilized for precise measurements you can always rely on. Connect it to your smartphone or Apple Watch through the app and set your individual ballistics and it will take the information to calculate the exact ballistic distance, holdover correction, adjustments for temperature, angle and even air pressure.
Pros/Great optical quality, precise measurements.
Cons/Expensive even with the sale price but well worth it if you're after the best!
Bottom Line/The ultimate in optical qulaity and construction
8. Mystery Ranch Terraplane Backpack
SALE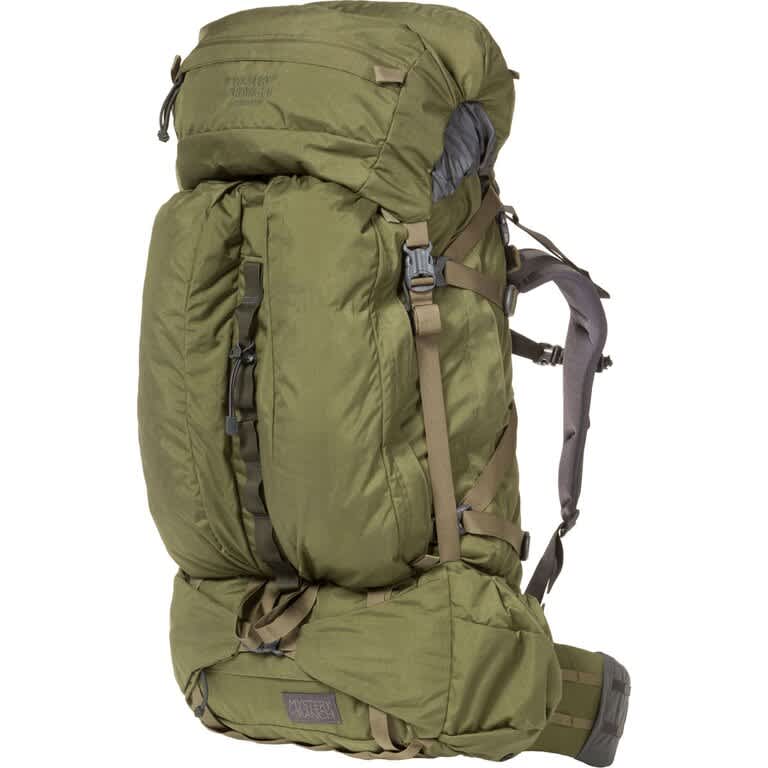 Take nearly $100 off this Top loading hiking backpack.
The Mystery Ranch Terraplane Backpack is a fully loaded pack for serious backpacking in the backcountry. Explore more ground for longer with a whole ton of gear, comfortably housed on your back. It all starts with the Astral Frame, featuring four vertical stays and one horizontal to support the load, with dense foam for cushion and comfort through the shoulder straps and hipbelt. The top loading pack features compression straps throughout to secure the load, side access zippers for getting to contents in the middle of your pack and front torpedo pockets for loading up gas cans, water bottles or rain gear. On the hills, hot diggity dog, THAT'S TERRAPLANING.
Pros/Lots of storage space
Cons/None
Bottom Line/Has too many features to list here – this is one that you buy and keep for life.
We are committed to finding, researching, and recommending the best products. We earn commissions from purchases you make using the retail links in our product reviews. Learn more about how this works.