A good pair of boots is something that is an insanely personal and subjective thing to find. There are a lot of choices out there depending on what your exact mission is but at the end of the day I think most of us just want a functional pair of boots that will give us good traction, and support, and won't fall apart after a brisk walk. Enter Deckers X Lab DX-G8 Boots. Introduced earlier in 2022, this is a new venture for the Deckers X Lab Brand and their DX-G8 boots are intended to fill the role that standard issue army combat boots fill. To that effect, you'll notice just from the featured image that they look very similar, but what makes them worth picking up over a standard issue pair from the army surplus store? Today for this review of the DX-G8 boots we'll go over my experiences with these boots so far to see if you might want to pick these up for your first deployment, or just want something to wear on your next hunting adventure.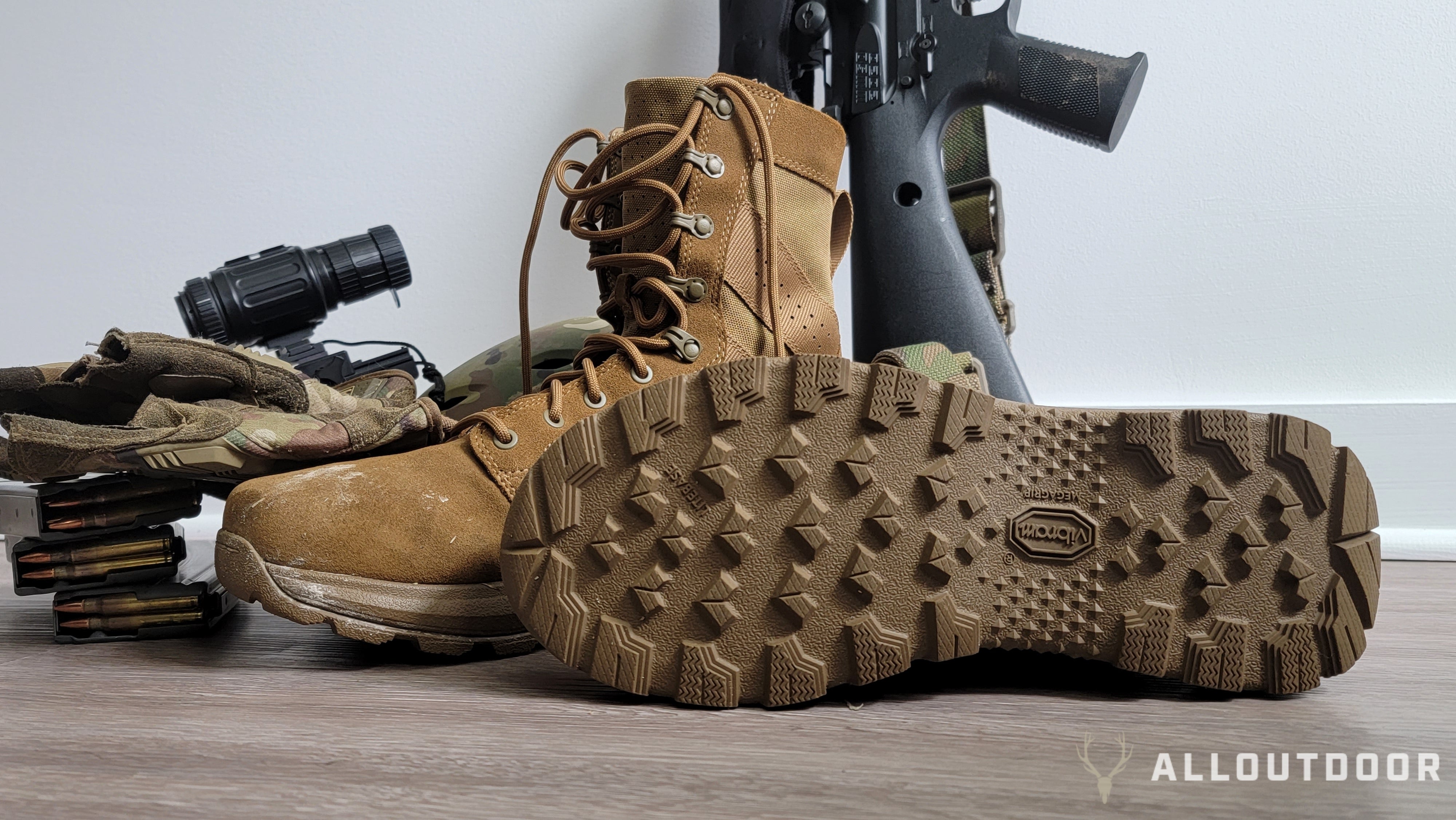 AllOutdoor Review: Deckers X Lab DX-G8 Combat Boots
 AR670-1 Compliant
8″ Split grain flesh-out leather upper
1000D nylon textile quarter panels
2 inch laser perforated ankle support webbing provides stability and breathability
NATO rust-proof speed loops for quick lacing
Laser perforated tongue provides unmatched breathability
Fully lined upper with spacer mesh for 360 degree air circulation
550 Paracord laces
Full length molded polypropylene support board for stability and support under heavy load
Removable Contoura® ergonomic PU footbed
High rebound PU midsole
Vibram® Litebase outsole reduces 30% of the overall sole weight through a reduction of base thickness while maintaining traction and durability
Vibram® MegaGrip outsole compound
Weight: 2 lbs. 8 oz / 1150g
Price: $165.00
One of the first things that drew me to this exact pair of boots is the fact that they come in either a narrow or wide variant depending on your feet. This is something that a lot of other boot companies still don't do and I think it's a shame since I run into a lot of other people who have wide feet as I do. Another cool feature is the inclusion of the Vibram MegaGrip outsole compound in the sole. I've had tons of experience with the Vibram brand and I've found their choice of materials to be not only comfortable but very robust and durable which is something highly desirable in a pair of combat boots.
Initial Observations/Fitment
One thing almost everyone will know about boots is that they almost never feel right the first time you put them on. Usually, after a few days or a week you'll break them in and then you'll never want to wear another pair of boots out of fear of having to break in a new pair which could be a painful process. However, with the DX-G8 boots, I didn't find this to be the case. Normally my feet have to adjust near the longitudinal arches since it's not often I find size wide boots. The Size 10 wide boots that were sent to me, however, allowed my feet to sink directly into the boots and they didn't cause me any pain or discomfort when wearing them during the first couple of weeks.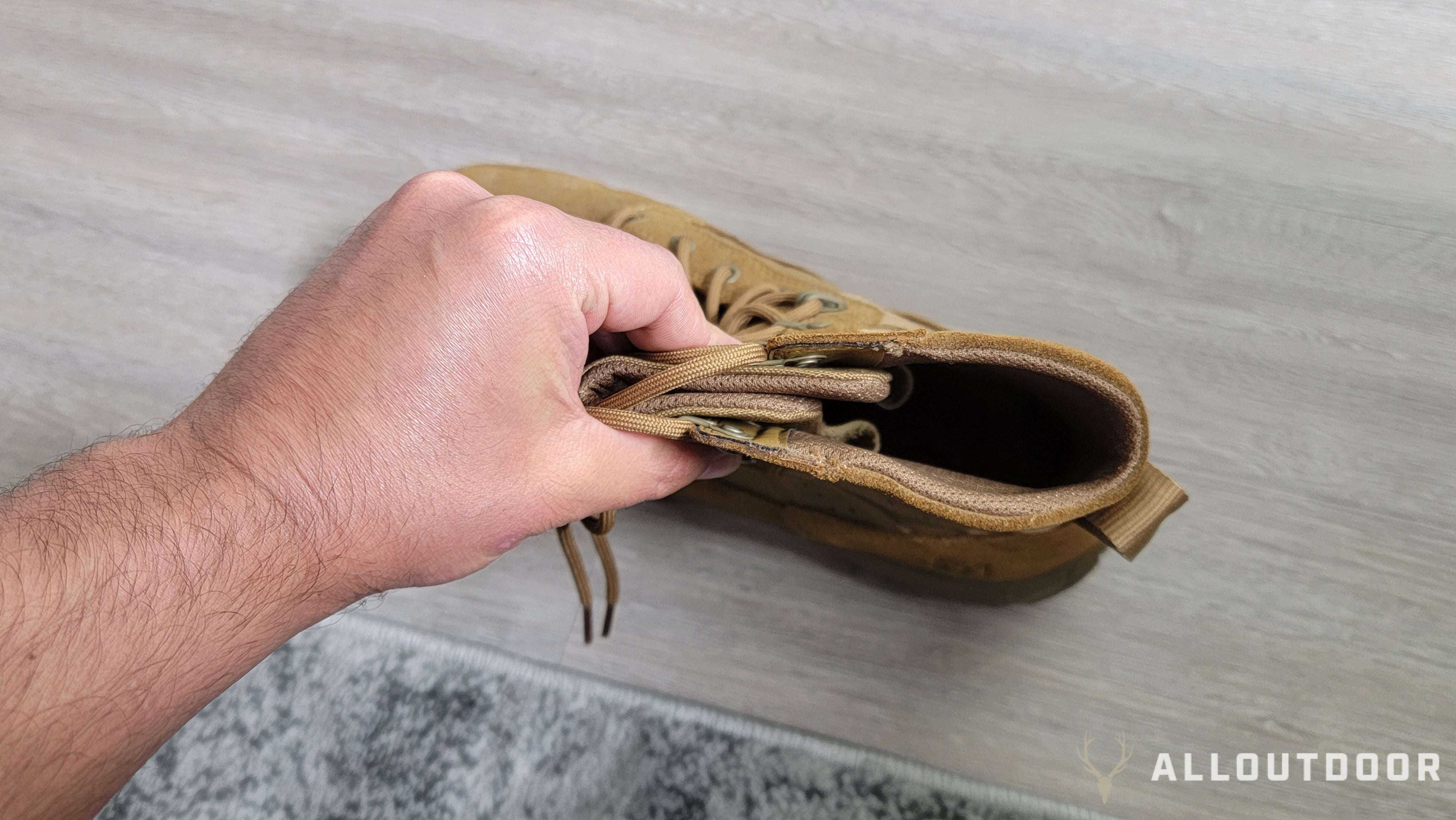 One downside of these boots is the design of the upper. To maximize flexibility, Deckers made the upper, tongue, and ankle supports out of much thinner and breathable material which is great for wearing them all day, but when it comes to putting them on, this requires me to de-lace nearly the entire upper half of the boot. While this takes extra time and effort, it does make for a snug fitting boot that won't slip or loosen throughout the day and I suppose that is an acceptable compromise for something that is intended to be more like a combat boot.
Comfort and Performance
Like I have hinted at earlier, these boots are very comfortable, the Contura PU footbed is very well cushioned and this gave my feet the support they needed to wear them comfortably all day, even when walking over uneven terrain. While the entire boot isn't waterproof, minor splashes and small puddles won't get your feet soaked. The permeable upper sheds minor amounts of water but if submerged they will allow water to seep in and you'll have to allow them to sit out and dry to get all the water out of the insole.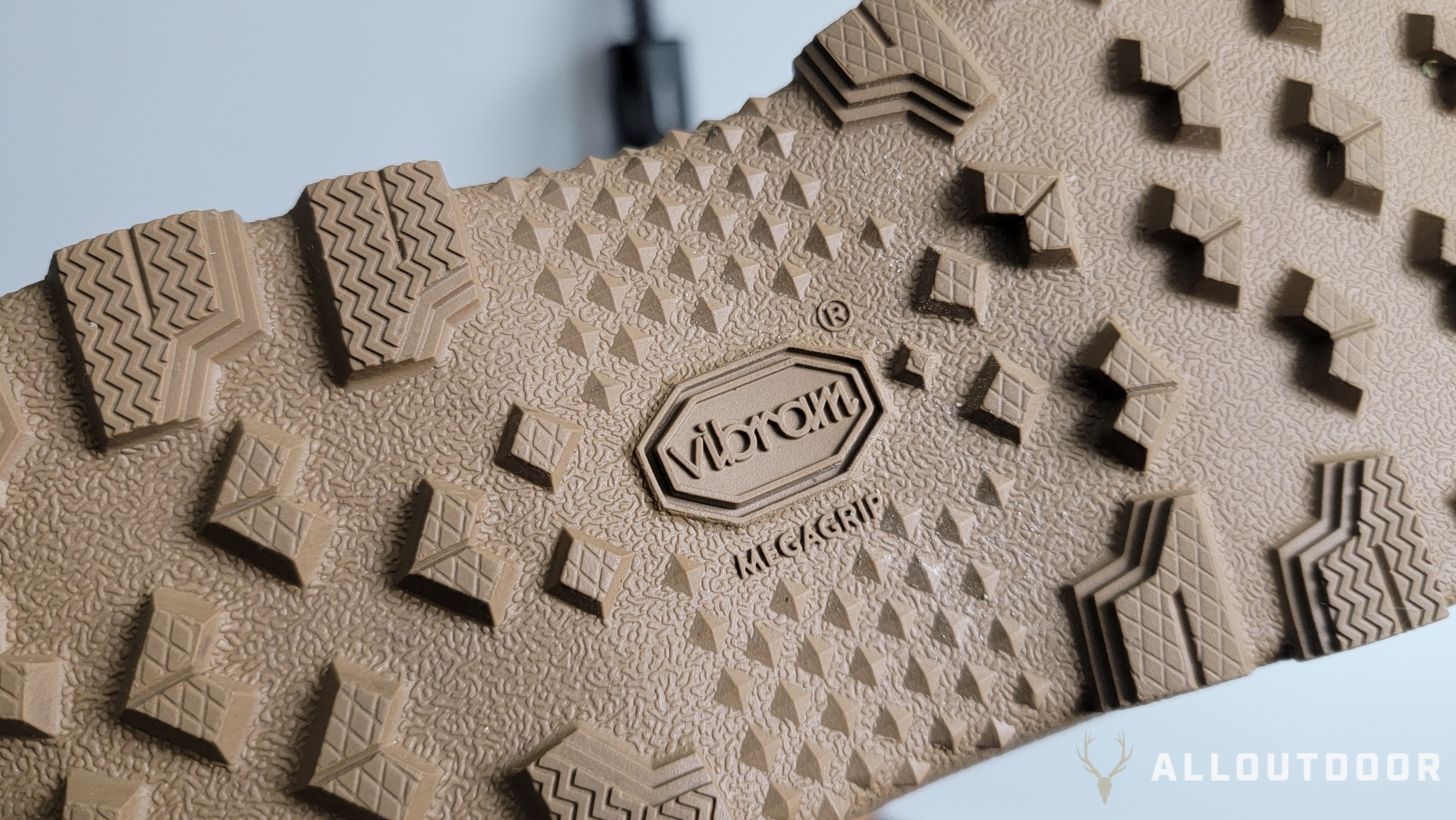 I wasn't able to manage to inflict much damage on the boots despite wearing them on pretty much every terrain imaginable. I subjected the boots to hot pavement, gravel, beds of brass, mud, dirt, and water, and the stitching, outsole, and leather portions of the boots all held up beautifully. I was initially worried that the lightweight design might have the tradeoff of being less durable but I've found after two months that this shouldn't be a concern – a year or two down the road might be a different story but in my experience, cheap boots start to wear within the first couple of months and its purely the stubbornness that keeps me wearing them till I can't stand it any longer.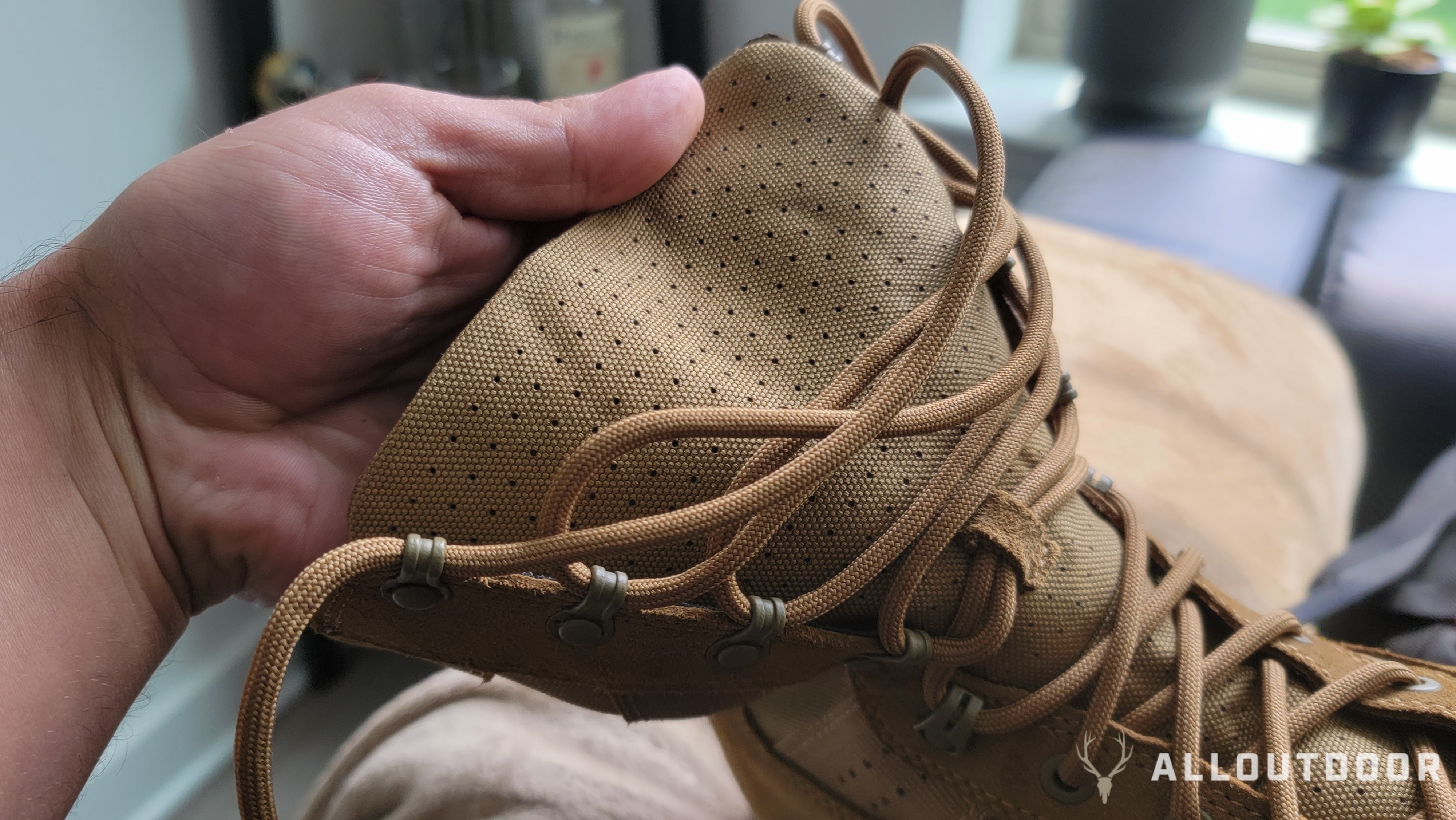 As a final note, the thinned-out upper to me has a lot of other great characteristics that may make it preferable for you if you're required to wear boots all day for your job. Not only are the boots lighter in weight because of this design choice, but the boots also allow you nearly a full range of motion to run, jump, kneel and lunge without the ankle support providing undue resistance. I'm a fairly active guy and like to complete frequently with my boots on and the DX-G8 boots allowed me to move swiftly without feeling over-encumbered.
Final Thoughts
Aside from a few minor gripes about donning the boots, I don't really have much negative to say about the Deckers DX-G8 boots. They are sized right, comfortable, breathable, lightweight, and look good with a pair of jeans or a full battle rattle setup. It would be nice if they offered them in a few different colors like black or perhaps OD green or Grey but Coyote is in now so I can't really fault them for choosing to go with the military's current favorite combat boot color.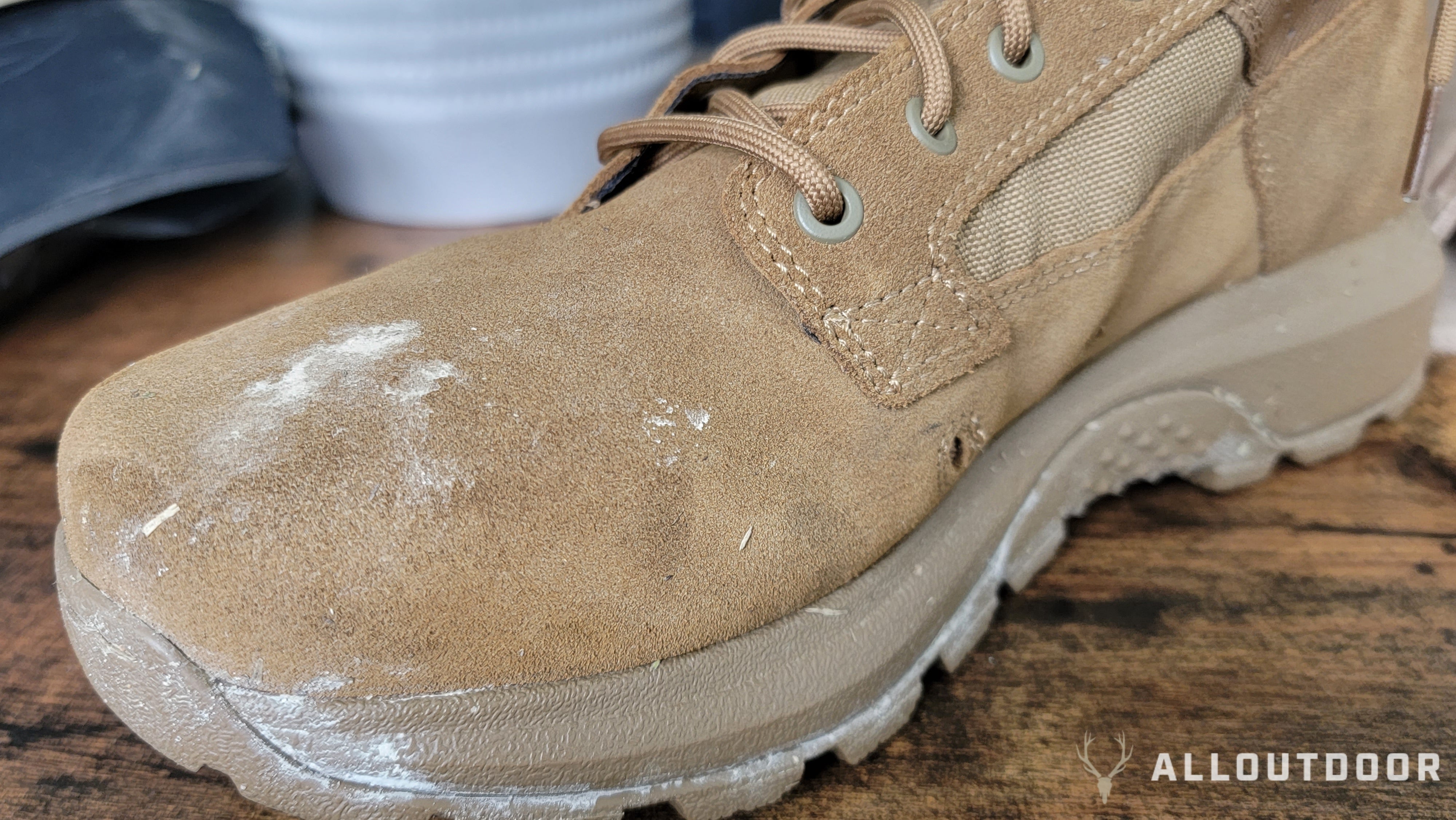 For a price of $165.00, these are by far not the most expensive boots I've worn (that honor goes to my red wing steel toes) but they have also been one of the most comfortable pairs of boots I've worn right out of the box. So if you're looking for a good pair of combat-oriented boots to wear out to hunt in the summer months, or if you actually need a pair of combat boots for your next assignment, I can safely recommend these to you as a solid and affordable pair of boots that should keep up with your level of activity.
Shop top of the line gear at great prices in the Everest Marketplace and get outside!