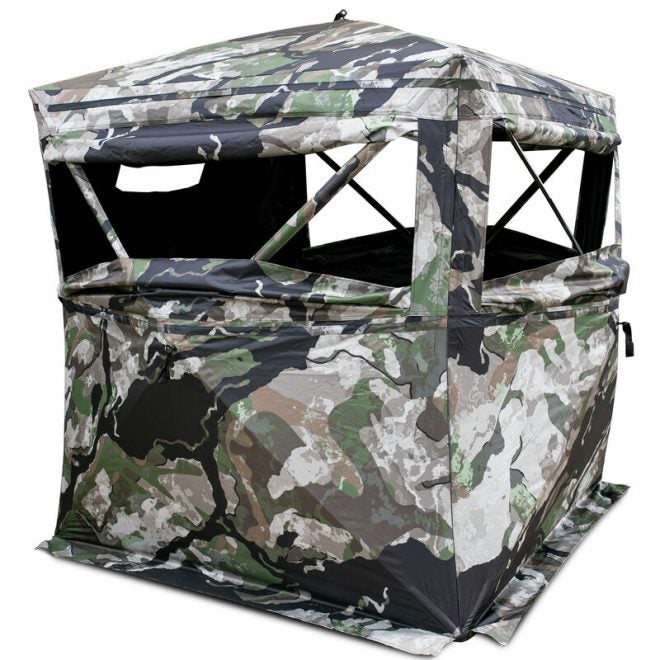 Veil Camo's first ever scientifically developed ground blind camo is here. The appropriately named "BLYND" camouflage wl be released through a partnership with Primos Hunting beginning with some of their most popular ground hunting blinds and will no doubt help keep hunters concealed during whitetail hunts. It is not known at the time of writing if Veil Camo plans on expanding the BLYND Camo pattern to other hunting gear and accessories as is common with many of the most popular camo patterns in the hunting market.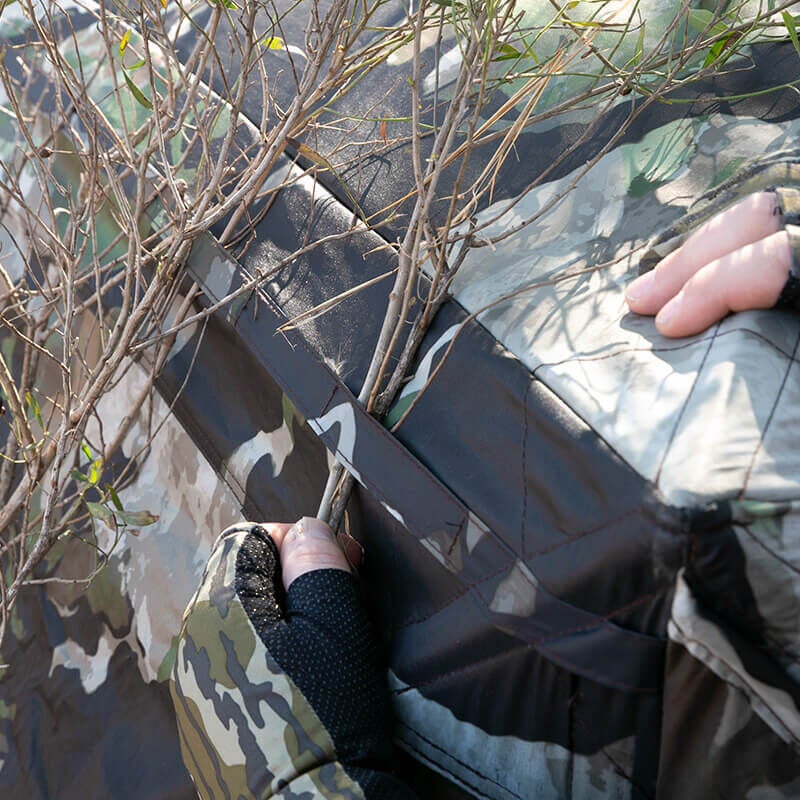 Dedicated Ground Blind "BLYND" Camo Announced by Veil Camo
Uniquely different than using camouflage designed for hiding human bodies, BLYND uses an extra-large pattern and unique "BLYND Spots" throughout. These spots help ensure that even the most subtle of changes in an animal's visibility are acclimated in the pattern with dark voids for when windows are open. The extra-large pattern makes sure that visible, repeating patterns are kept to a minimum. All of this and more has gone into ensuring that BLYND is the most effective camouflage for hunting blinds.
The new BLYND Camo pattern from Veil Camo will be introduced officially through Primos Hunting on their Full Frontal Ground blinds including the Full Frontal and Hide-N-Sneak blinds. The new camouflage pattern appears like it will be perfect for the fall season with its subdued tans and greens keeping the color pattern in line with the changing seasons for the mid-south and central regions of the United States. For more information, feel free to visit either https://www.veilcamo.com/ or https://www.primos.com/ for more information on the new Veil Camo BLYND camouflage pattern.
"We have our own internal research on animal vision, perception, and impact on behavior. The data is all from wildlife biologists and research centers that study animal vision. It doesn't sound all that exciting, but it fuels a lot of what we do. It gets really technical really fast, but the basic version is that we are able to choose shapes and colors that work against the weak spots in what we hunt. It's a critical part of our design process."-Joseph Skinner, Founder of Veil