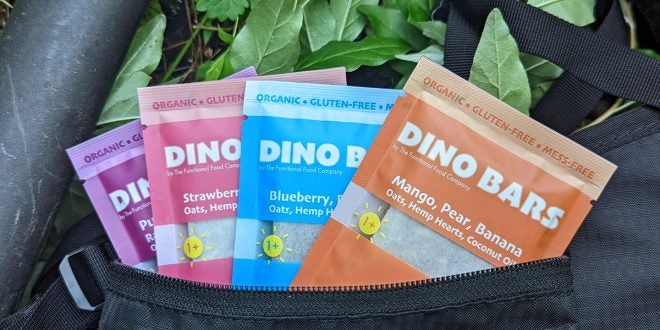 When writing about Dino Bars' variety of Fruit Bars, I had a difficult time not starting the article with praise and enthusiasm, as that is how I blatantly feel about their fruit bars. What particularly gets me excited about them is their calorie to weight ratio, ingredients, and their intended target customers. Follow along as we learn about these quirky fruit bars which knock the socks off just about anything else out there.
---
Welcome to our recurring series of "The Path Less Traveled." In this series, we want to take you along for our exploits out in the wilderness while hiking, camping, exploring, and general adventuring. This will include our small daily victories, foibles, tips, tricks, and reviews of gear we authentically appreciate and frequently utilize. While a well-worn trail can often be the pathway to a leisurely day, the paths less traveled can often spur on some of the greatest memories, misadventures, and fun we could imagine. Join us in the Comments as we share our travels and hopefully, we can all come together for a greater appreciation of the outdoors.
---
AllOutdoor likes food, do you? Check out these yummy articles:
Company Info – Functional Food LLC / DINO BARS
DINO BARS is a company developed to solve problems the owners saw in the food market. Jessica and Ian Saultz found that most of the toddler foods available in West Ashley, SC weren't that great and compromises were needed to be made to meet the satisfaction and nutritional needs of their kids. This is when the family formed Dino Bars to create all natural foods from heathy ingredients to make yummy foods.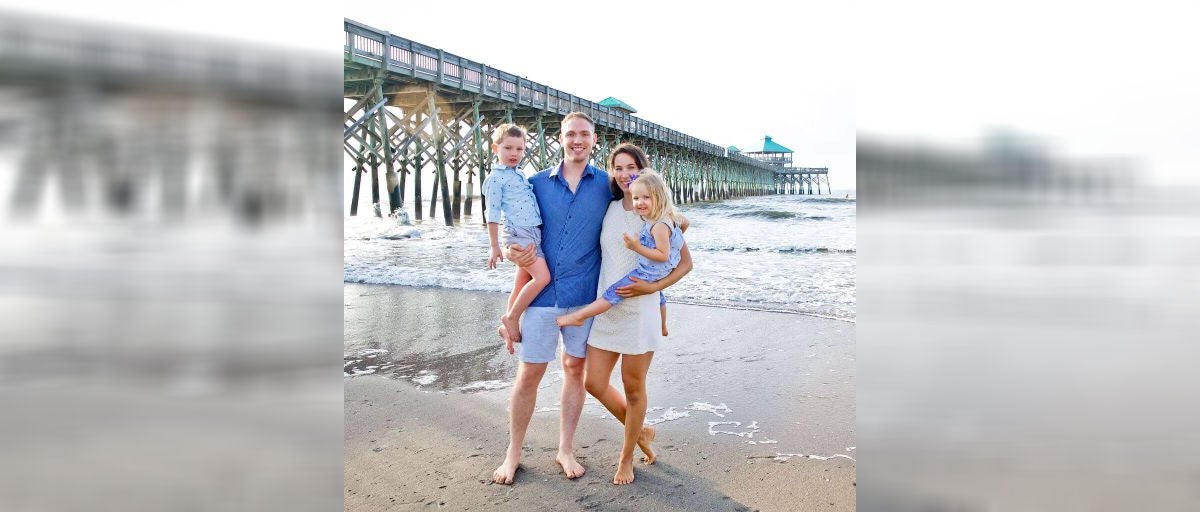 Dino Bars has been around since early 2020, and is in Charleston, SC, one of the busiest towns on the east coast that isn't yet deemed a metropolitan area. I found them when traveling down to Mt. Pleasant and heard about them from several individuals who do the annual Oyster Roast down at Sullivan's Island. Good people. Very surprised how many businesses have been started during the COVID quarantines, but hey, they do say limitations spark creativity! You can find more about Dino Bars at their various social media and site:
Product Info – DINO BARS Fruit Bars
The foods that Dino Bars make their fruit bars from can be counted on two hands, all very simple to read. The all-natural ingredients; without preservatives, artificial flavors, and added sugars make a food that is sweet, but not cloying like Fruit by the Foot or candies.
Having natural ingredients such as coconut oil, hemp hearts, and oats provide a smidge of protein and fat that helps increase satiation. This is a good thing as for folks in the outdoors, a 30g (1 oz.) bar doesn't seem like much, but they do pack more than 375 calories for 100g of weight. This easily crosses my 100 calories for one ounce of weight requirement for anything I take on a multi-day trip.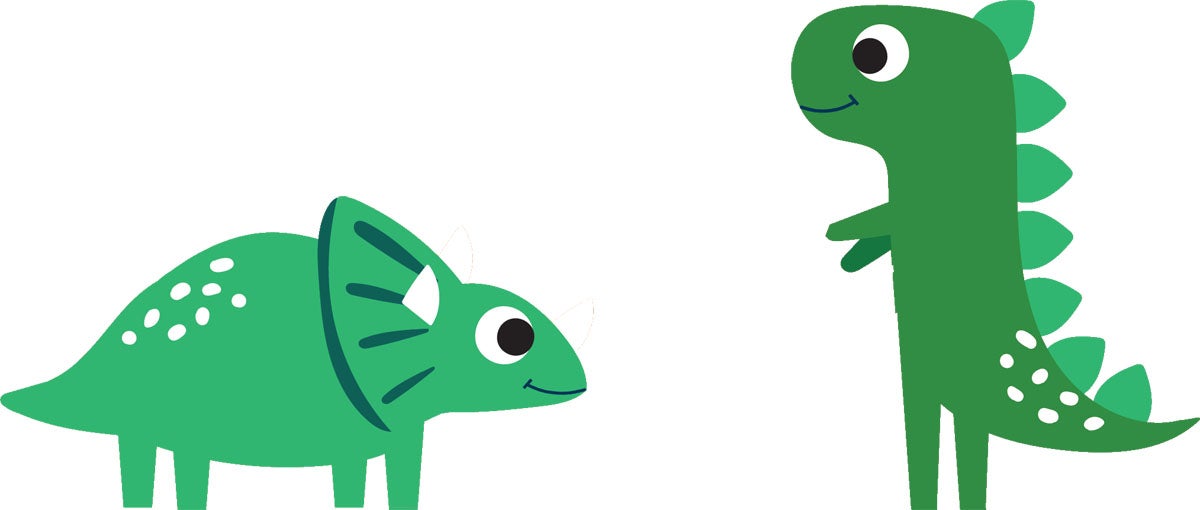 One thing you'll find surprising about the Dino Bars are they are wrapped in a potato-starch based paper-like cover to prevent sticking to the package. This is able to be peeled off, but has a minimal amount of difference on flavor once you're chowing down. Think Botan Rice Candy wrappers, but not cellophane transparent. Dino Bars come in three flavors:
Blueberry – Organic pear juice concentrate, Organic Oats, Organic Banana Flakes, Organic blueberry juice concentrate, Organic banana powder, Organic coconut oil, Organic hemp hearts, Edible paper (potato starch, water, olive oil)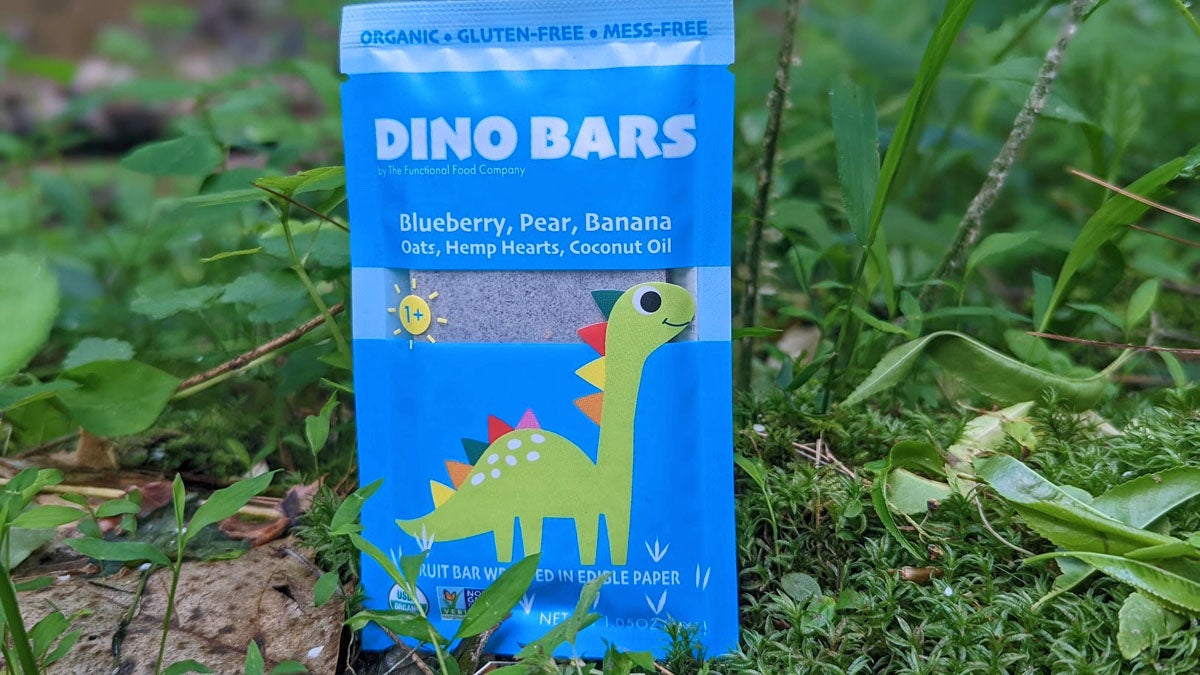 Mango – Organic pear juice concentrate, Organic mango powder, Organic oats, Organic banana flakes, Organic coconut oil, Organic hemp hearts, Edible paper (potato starch, water, olive oil)
Strawberry – Organic pear juice concentrate, Organic Oats, Organic Strawberry Powder, Organic Banana Flakes, Organic coconut oil, Organic hemp hearts, Edible paper (potato starch, water, olive oil)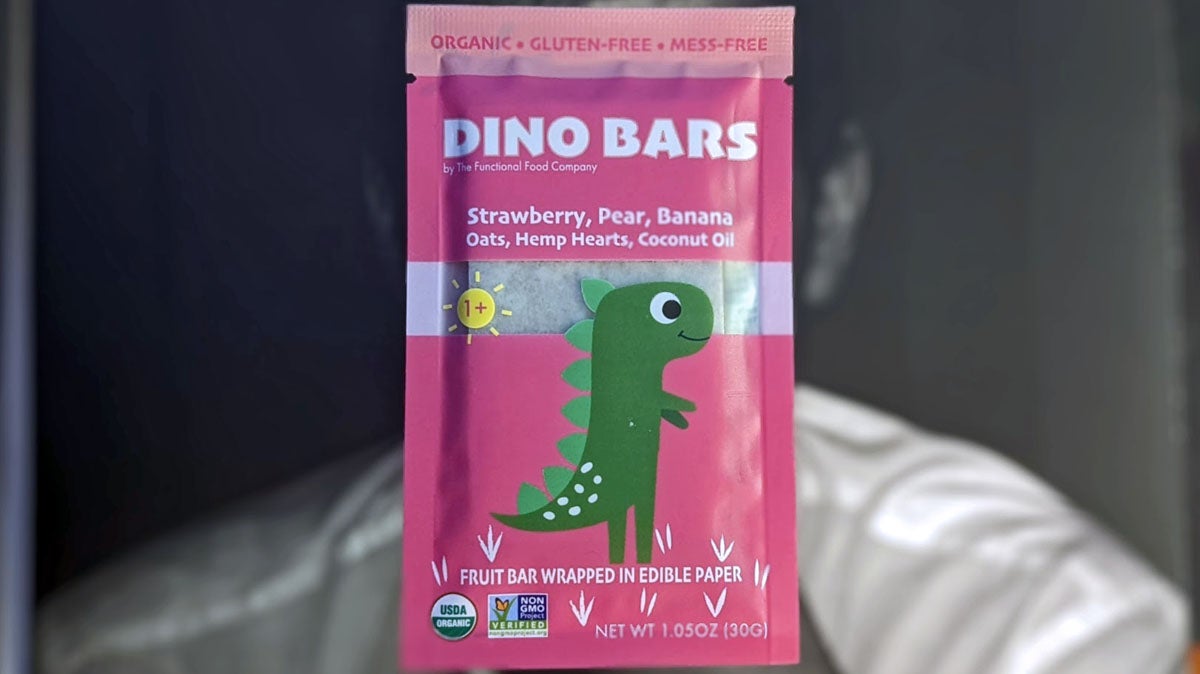 There's also a Purple Sweet Potato flavor, but I'm not entirely sure whether it is a permanent member of the team or not.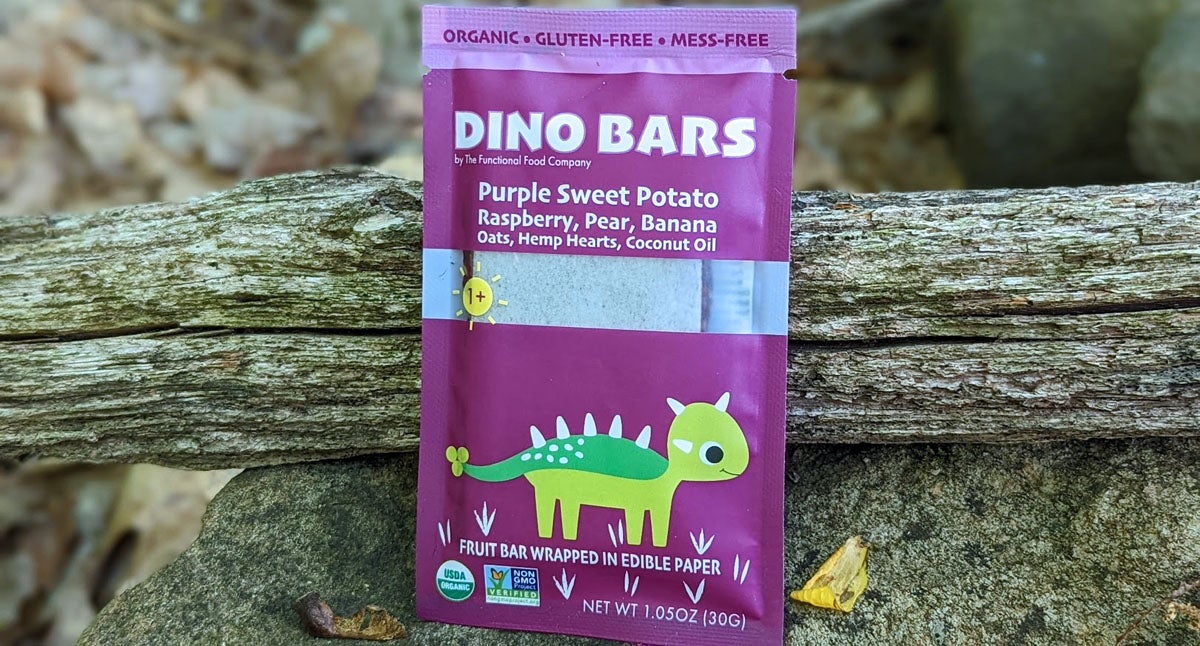 Observations
When Dino Bars sent me a variety box of their fruit bars to try, it felt as if the nine or ten they provided were too many and I mailed out a few to subscribers of our Discord that had kids to see what they thought of them. One member stated his kids enjoyed the fruit flavors, bright colors of the packaging, but were not fond of the edible paper. (His kids were 4, 6, and 8yo)
Another Discord chat member stated his two boys, age 3 and 1.5 loved them. The three year old called them chewy and great. (Same vocab he used for the True Primal Soup they received) The 1.5 toddler didn't stain his clothes with berries or fruit, ate them down and satisfactorily wanted more.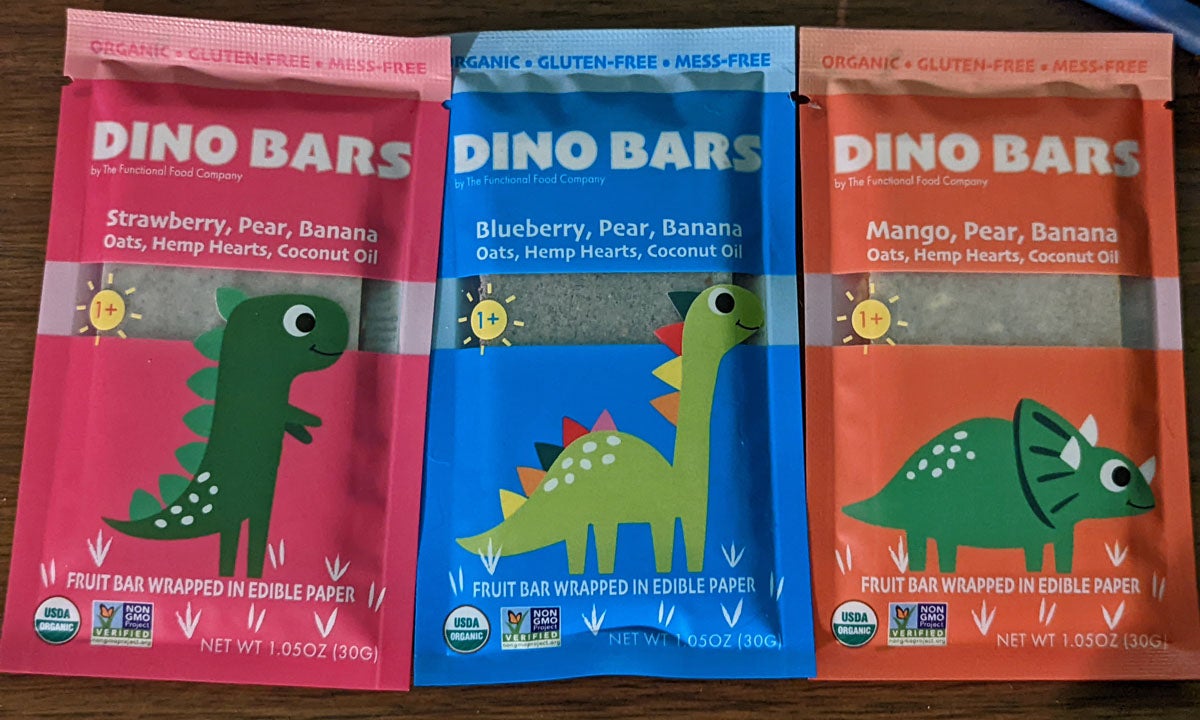 I think there's an uncanny valley for age with these bars, kids of a certain age know when something is meant for young'uns, or highly focused on healthy living. For a lot of kids this is the opposite of cool. For those of us who have had enough Flaming Hot Cheetos added in with ramen, having a food that feels fresh while still packaged can be blessing out on the trail. It's never too late to let your intestines know there's more out there than beer and junk food… and that a lot of it is enjoyable!
Blueberry Fruit Bar
Appearance: The Blueberry bar was covered in edible potato paper. Once I attempted to peel it off to see the goods inside, I could moderately tell what ingredients were used. Blueberries left a dark tone, oat bits were mixed in, with some peeking out. A few small chunks of the hemp hearts were noted as I thought they were pieces of nuts before chewing. The potato paper gives the bar a bit more structure and stability than on it's own. Not a crumb of anything was lost. 3.5/4
Smell: Seasonal allergies were being tough and I couldn't really smell much on the days I tried the fruit bars. I sensed a mild amount of banana and what I thought was apple, but was likely the pear juice. 3.5/4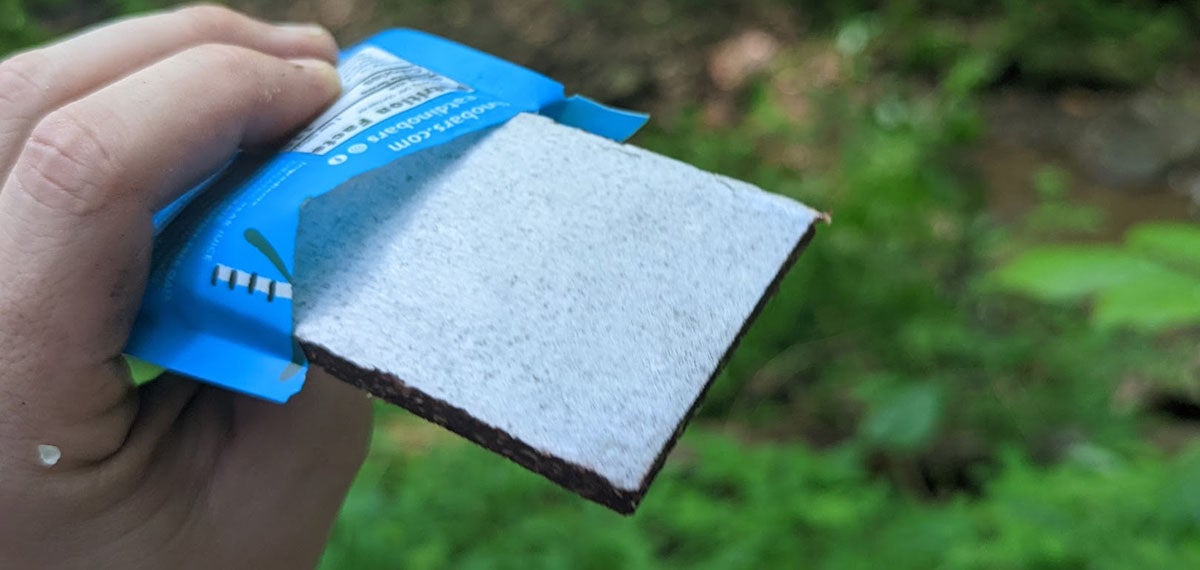 Taste: The best way I can describe these are as if you made oatmeal no-bakes with heaps of jelly instead of peanut butter (and way less oats). The blueberry taste was present, fresh, and pleasant. Banana and pear flavors are underlying, with little chunks of oats and hemp hearts to make sure the bar wasn't a homogenous strip of dried fruit. The potato wrapper has no taste, so once your teeth bet through it, the enjoyable chewiness of the fruit are yours! Nothing too sweet, just simple good fruit. 3.5/4
Mouthfeel: First notable thing about Dino Bars is the edible paper, we all know this by now. The paper does steal any moisture off your tongue and roof of your mouth immediately. This is mildly unpleasant until your salivary glands activate like wonder twins. There is a slight snap on the potato paper, and while this is fun, you could also just take the paper off. Chewing the blueberry fruit bar reminded me a lot of what a Fig Newton would be like if you put the fruit filling on the outside, and the cookie portion on the inside. 3.5/4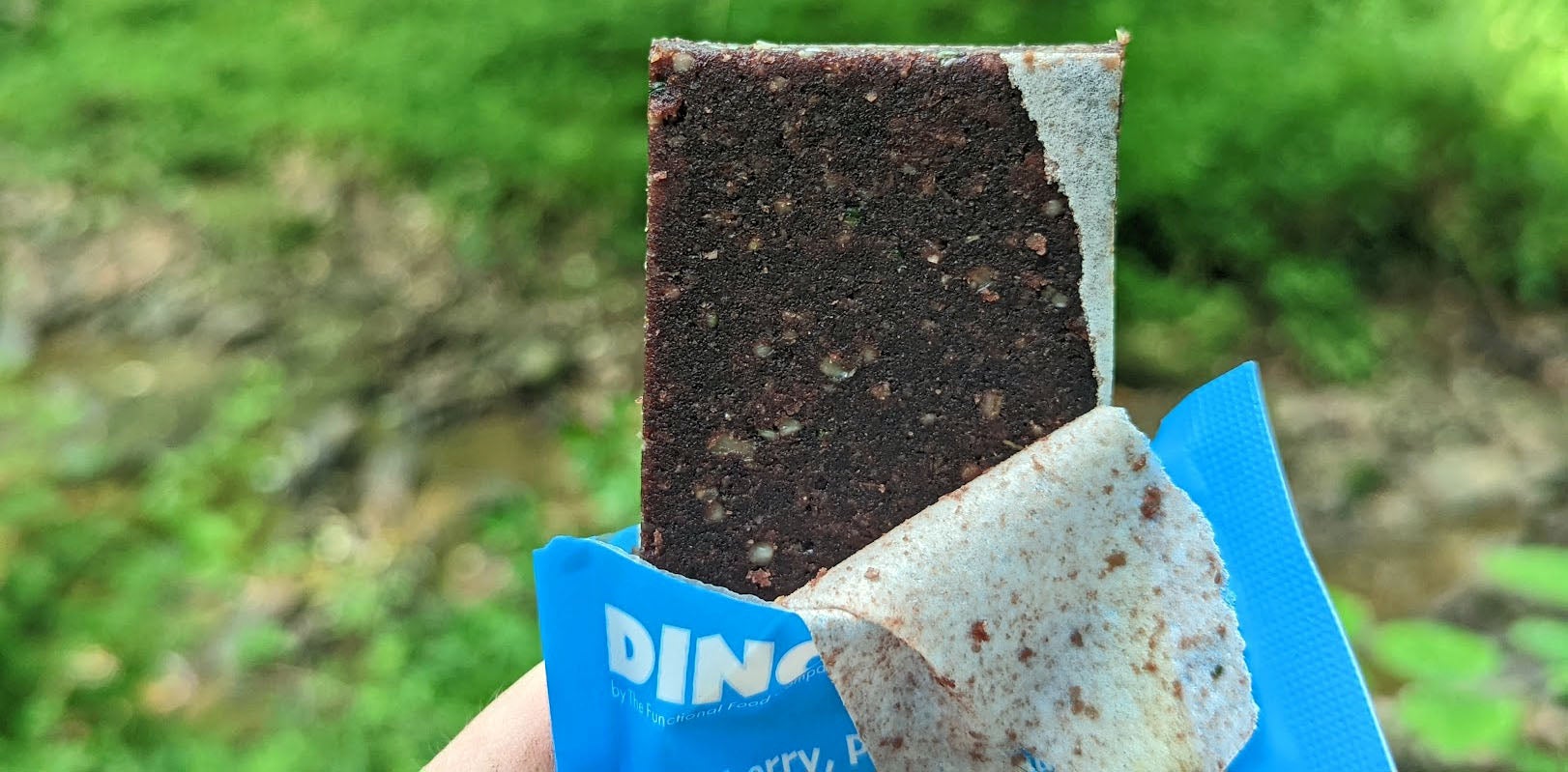 Occassion: I took these Dino Bars kayaking and camping. They hit the spot perfectly between beef snacks, dehydrated camp meals and water. Fresh fruit is a bitch to carry around in the woods, and while these are meant for children, they are welcome in my pack to ensure I get a bit of fiber and variety to typical savory foods. 4/4
Summary: The blueberry flavor was enjoyable, albeit not rock your socks off memorable. This is a sturdy staple that I would proudly bring to Acadia, the AT, or whether I'm just out maintaining local MTB trails.
Overall score: 18/20
Mango Fruit Bar
Appearance: The Mango bar had the color of what reminded me of dried mangoes and apples. The bits of oats and hemp hearts were present like glitter on a grade schooler's art project. 3.5/4
Smell: There was no notable smell or flavors that arose from the mango bar for me, once again… allergies. While I smelled banana in the others, the smell was not very present, despite likely having as much as the other bars. 3.5/4
Taste: Full disclosure, I don't like fresh mango. I actually think I'm mildly allergic to it as it and kiwi make my tongue itch. This bar did not make my tongue itch, and reminded me of dried mango pieces me and medical girl I knew swooned over ever time we stopped at Trader Joes. This is the bar where I mistook a bit of the pear taste for apple. Either way, the one ounce bar was enjoyable in the process of tasting each bite. 3/4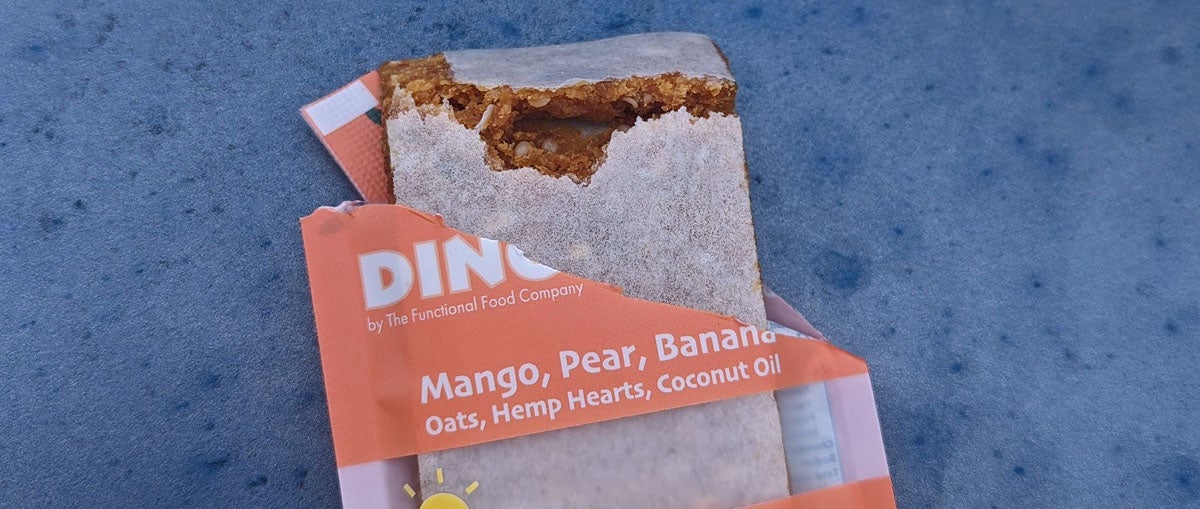 Mouthfeel: Just as with the other fruit bars, the mango flavor was mildly tart, barely sweet, and a bit of nutty-like chewiness from the oat and hemp heart pieces. Good variety. 3.5/4
Occassion: Dino Bars are really go anywhere bars. the packages are about the height and width of a pack of cigarettes, while only being 5mm thick in wrapper. They fit anywhere you can cram them and are no different being folded, bent or broken. 4/4
Summary: While fresh mango is not my favorite flavor, this definitely had more similarities to dried mango pieces, albeit no sulfite aftertaste!
Overall score: 17.5/20
Strawberry Fruit Bar
Appearance: When there's a T-Rex on the front of the packaging, smiling or not… I'm expecting some jaw dropping action. The strawberry powder used for this flavor lead to a more baked apple pie color than the fake reds of canned strawberries that we often associate. We eat with our eyes as much as we do with our taste buds. While I wasn't disappointed in the color or look of the bar, I was surprised not to see more red coloring. 3/4
Smell: There was no notable smell or flavors that arose from the strawberry bar for me (See: seasonal allergies). The smell was of baked fruit of some sort, that's as close as my nose could pin it. 3/4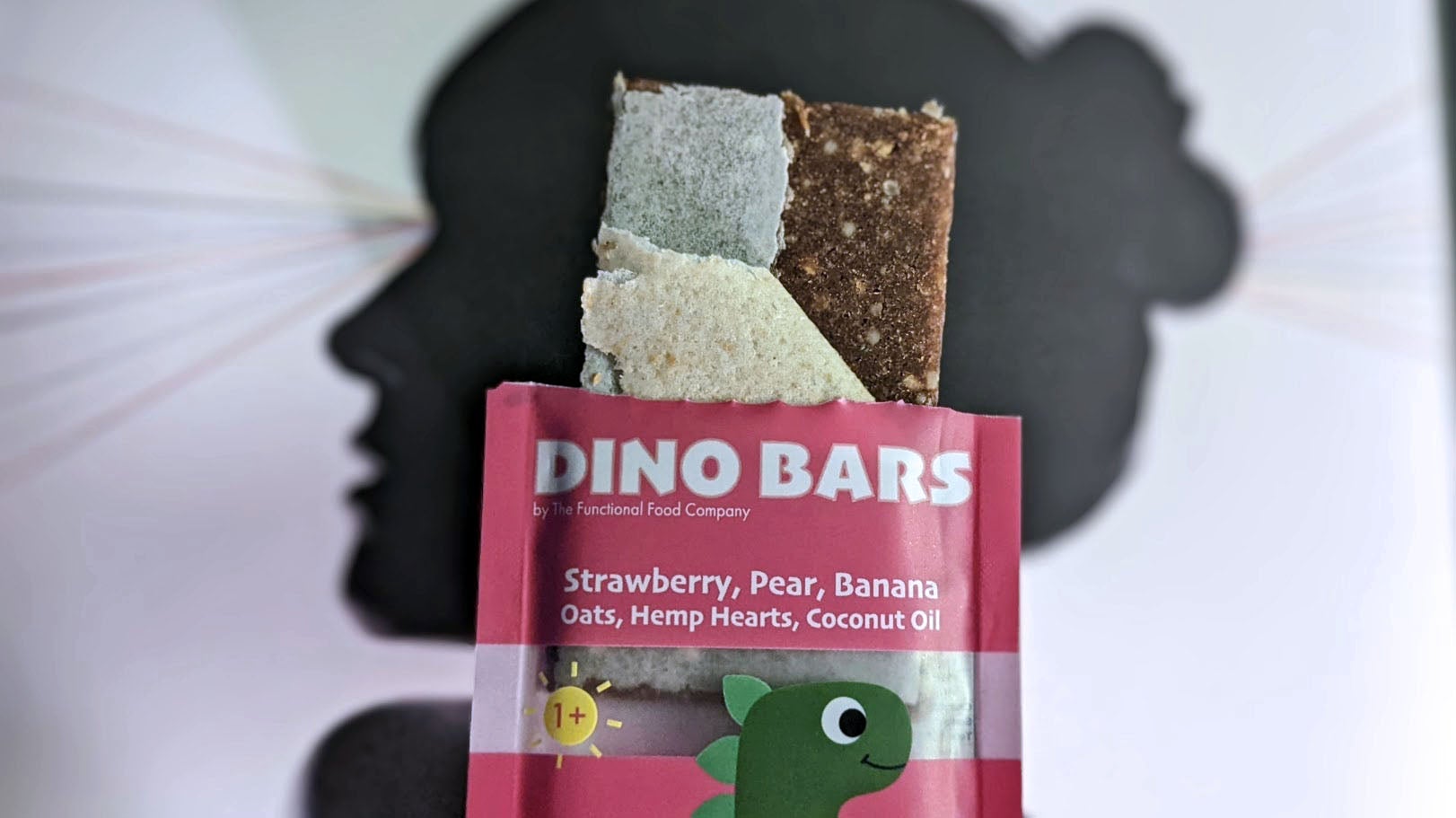 Taste: Of the three original flavors, this may be the sweetest by taste, despite not ranking higher in sugar than the other two flavors. That must be the chemistry of natural, luscious strawberries. I could taste them, and eating this bar reminded me exactly of strawberry flavored fig newtons, but gluten free! 4/4
Mouthfeel: Just as with the other fruit bars, the strawberry flavor's wrapper was taken partially off just to take a picture. Mouthfeel for the strawberry flavor is near identical to blueberry and mango. Good variety. 3.5/4
Occassion: Dino Bars are healthy enough to bring to a company picnic or company meeting to flex on your employees and coworkers When someone asks what you're eating, just bust out the "Oh, this?" "Well, I'm eating an organic, mess free and gluten free all natural fruit bar made by a small business dedicated to using whole ingredients." They'll either be annoyed by your food flex, or they'll double down saying they got coffee from a shop that knew the name of the man who picked the beans in Costa Rica. In that, you'll know you made the wise choice by not carb-crashing out on pizza or donuts. 4/4
Summary: This bar reminded me of jellies or preserves, but in a snack bar form. I enjoyed this one more than mango, and likely more than blueberry only because the strawberry flavor pops twice as much as the color.
Overall score: 17.5/20
Sweet Potato Raspberry Bar
Appearance: Just 'cuz this is a Dino Bar and the color is purple doesn't mean I'm going to bring up that costumed hellspawn that sang songs about loving others. Look at the package, that's an ankylosaurus. Pretty sure that's Latin for Badass Mother F**ker or something like that, right? This bar has the color of a good wine, and this was an indicator to me that good flavors were present too.  4/4
Smell: There was no notable smell or flavors that arose from the purple sweet potato bar for me (Do you bring Allegra while camping?). The smell was of baked fruit of some sort, that's as close as my nose could pin it. 3/4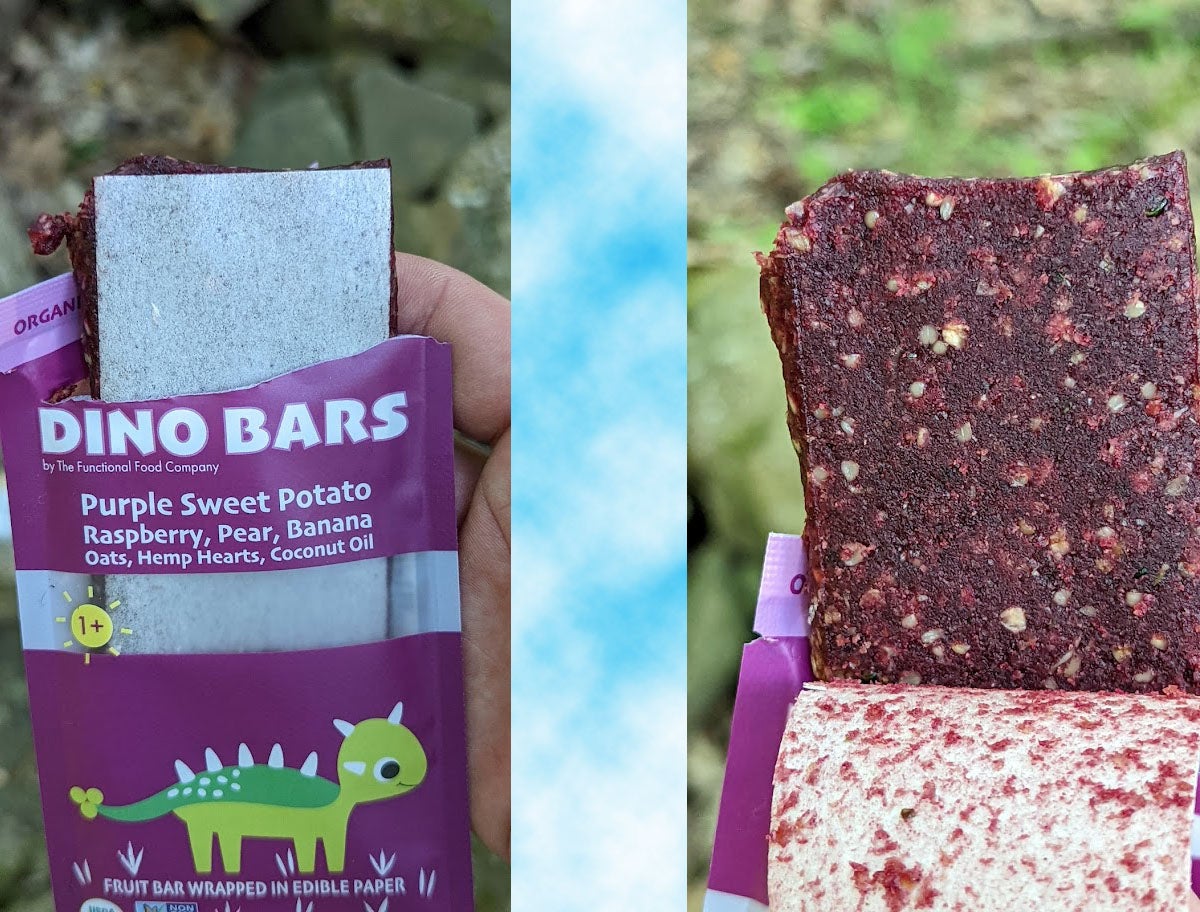 Taste: Man oh man, the raspberries are poppin' on this bar. The tartness and sweetness of the fruit are singing while the purple sweet potato I think just provide color (No, not ube. They would have said ube if it was one, right?) 4/4 (I really want to rank higher than 4!)
Mouthfeel: Just as with the other fruit bars, the purple sweet potato wrapper was taken partially off just to take a picture. Mouthfeel for the bar is near identical to the other three. Good variety. 3.5/4
Occassion: The raspberry bar was eaten after hauling a kayak and dry bag on land after a few hours of grading trails, then hiking up into the woods. It was eaten right after having some peanuts on day two of  a recent trip. It made me smile while eating. 4/4
Summary: While this bar is barely rated higher than the others, I very much love it more than the other three combined to the point I purchased some off Dino Bars' site the other day.
Overall score: 18.5/20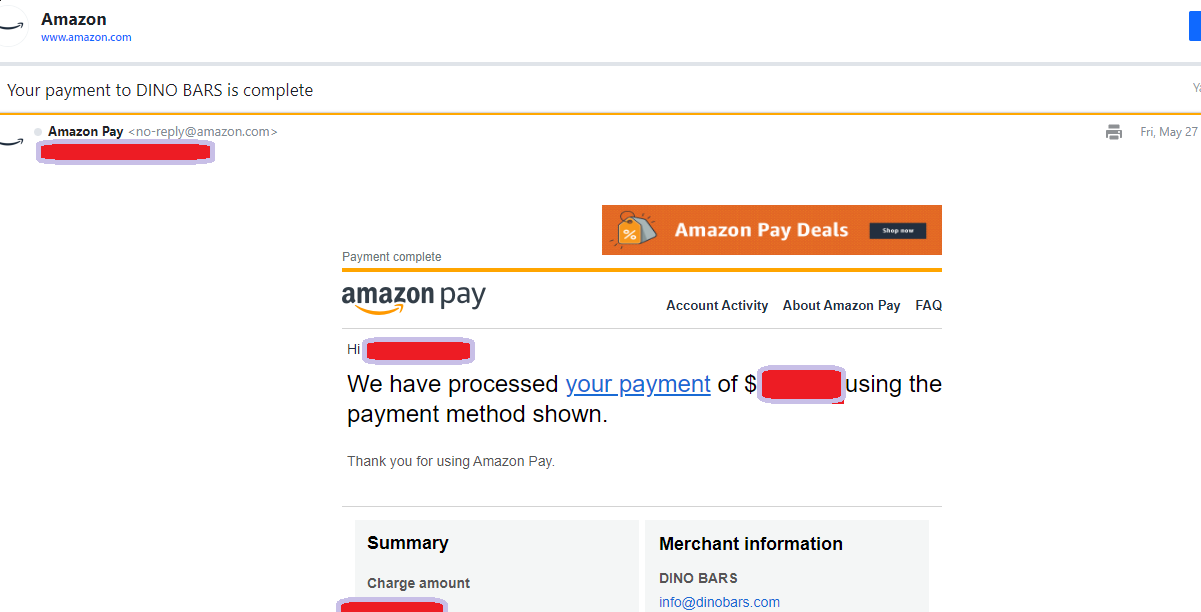 Thoughts Collected
In summary, the flavors of these bars are stupendous, but some people may not be able to get over the potato paper. If so, I guess this isn't for you and maybe you should cry like the toddlers they're originally made for. I like them enough they'll be in my outdoor food rotation until I get tired of them or I want to try other things. If you're looking for ways to get fruit out on the trail, but these.
The opinions expressed above are entirely from the author and weren't subject to review by Functional Food LLC / DINO BARS or any external entity.
---
Come join Alloutdoor's Discord server and chat about Archery, Firearms, Fishing, etc. with others! Sneak peaks, early notifications, and perks await.
We have a Tiktok account, too!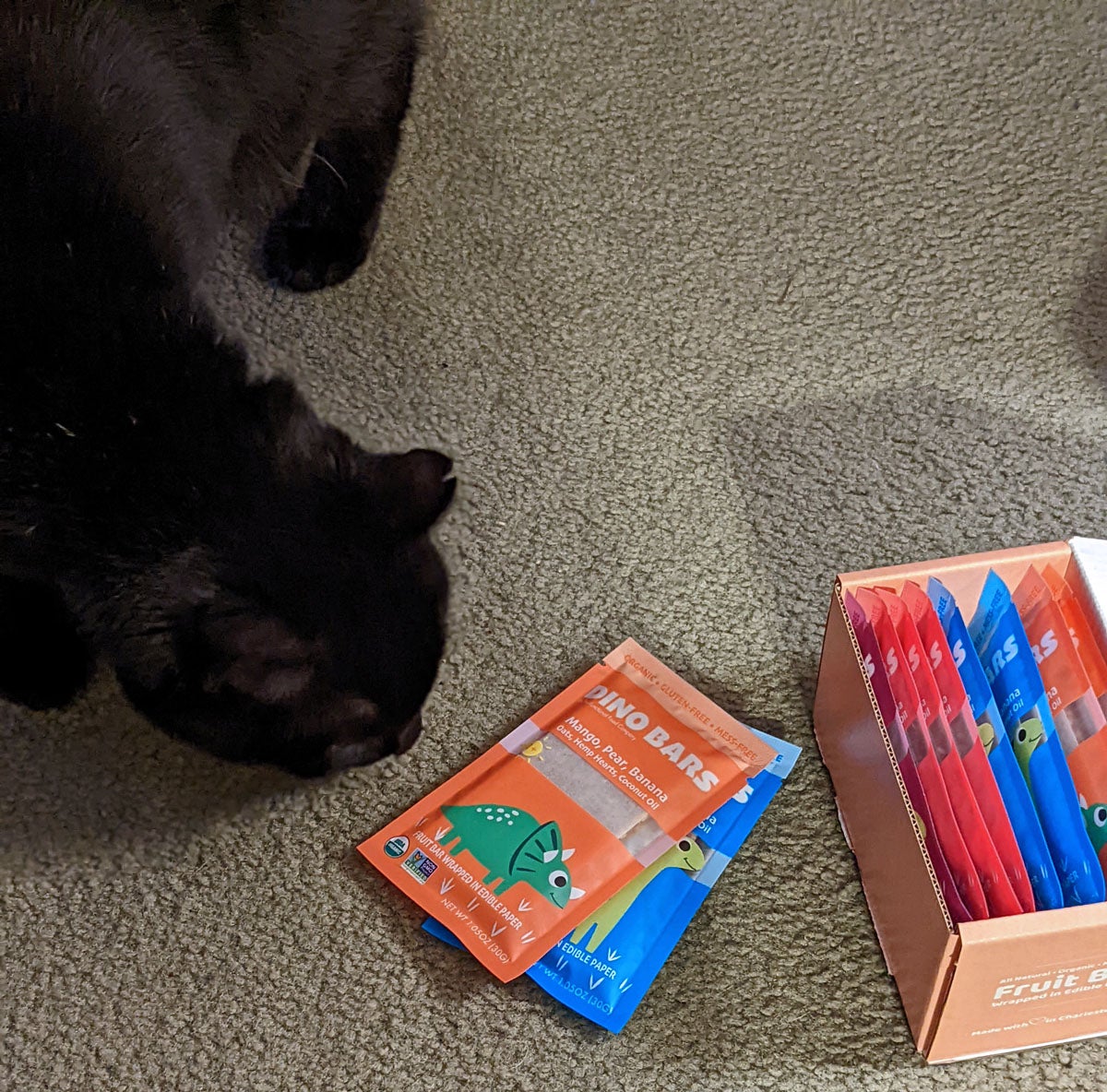 Shop top of the line gear at great prices in the Everest Marketplace and get outside!