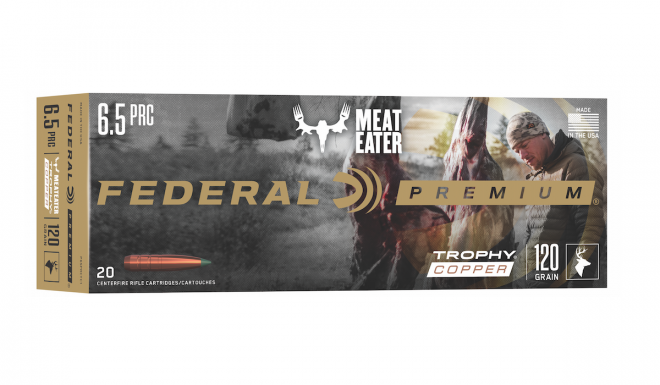 The 6.5 PRC cartridge is a pretty versatile round. It's found a home in the competitive world because of its flat-shooting properties. It's also infiltrated the hunting industry, allowing hunters to reach out and take their game with confidence. Hunting ammunition being highly specialized, Federal Premium saw it fit to mix the flight performance of 6.5 PRC with the wounding performance of copper. Federal has just added the 6.5 PRC cartridge to the Trophy Copper MeatEater line.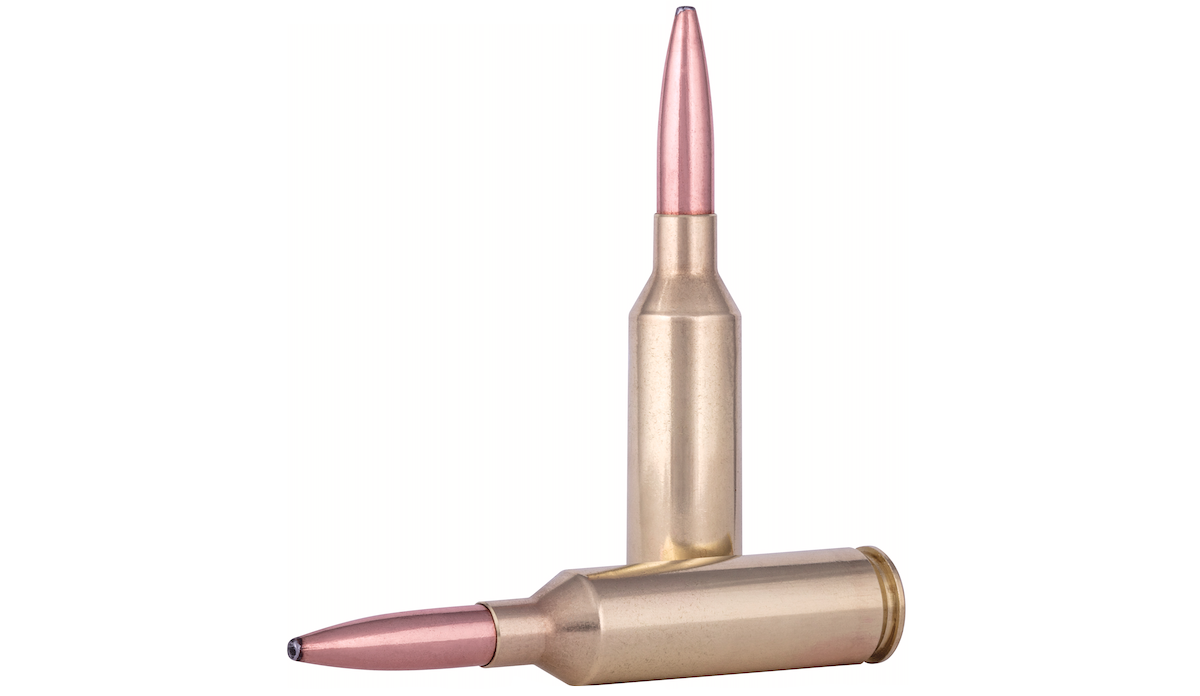 Federal News Coverage on AllOutdoor
The fast, flat-shooting 6.5 PRC cartridge has proven itself in competition and earned the respect of elite long-range shooters. We've combined that performance with our Trophy® Copper bullet design to offer hunters an even more effective option. The new 120-grain load provides pinpoint accuracy and aggressive expansion, yet produces limited, manageable recoil.
Federal Trophy Copper MeatEater Ammo Adds 6.5 PRC

The copper bullet comes in at 120 grains. While this is lighter than some lead options, the copper construction maintains up to 99% weight retention. This ensures deep penetration even while using an expanding bullet. The bullet is tipped with polymer to keep the projectile aerodynamic and screaming through the air at your target. The shank of the bullet is grooved to increase accuracy no matter which firearm is launching the chunk of copper. The boat-tail design is used to keep a higher downrange velocity and less bullet drop allowing quick calculations in the field to get the job done.
SPECS
Caliber: 6.5 PRC
Bullet weight: 120 grain
Origin: U.S.A.
Rounds per box: 20
MSRP: $79.99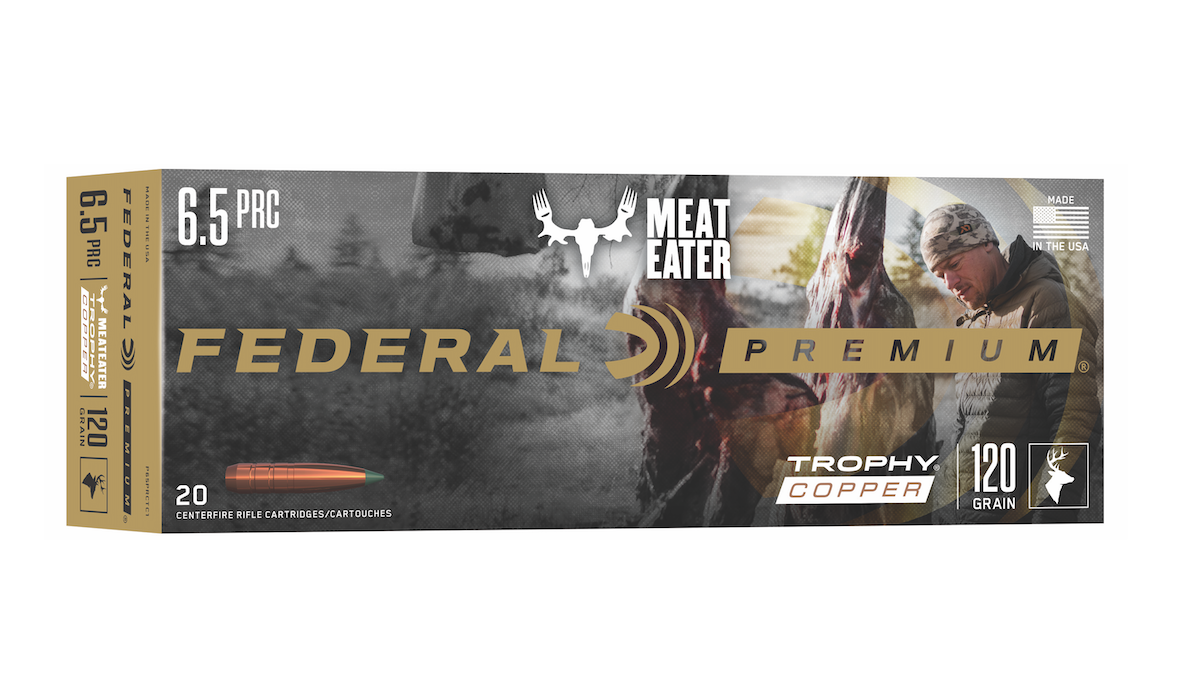 To get more information on this loading, or to see all of the other options offered by Federal, head over to their website. You can also get more photos and videos from Federal Premium when you follow them on their social media pages. Like and follow them on Facebook, Instagram, Twitter, and YouTube. Go fill your freezer!