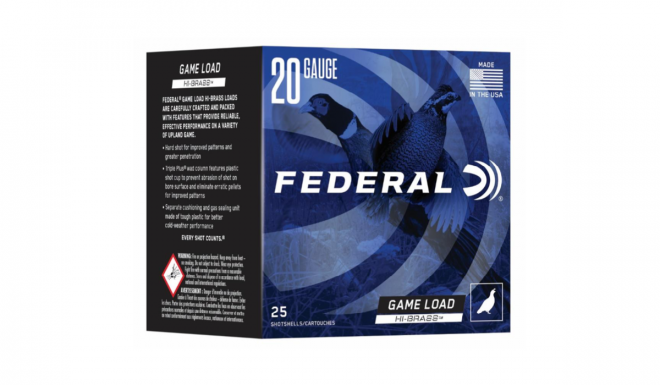 There are plenty of reasons to hunt with a 20-gauge shotgun. Light, handy, and transferring less perceived recoil, 20-gauge shotguns have been a favorite of upland game hunters for years. It's great to see ammunition companies, like Federal Premium, understand that these shooters need effective hunting loads for their 20-gauge shotguns. The latest in the train of new products from Federal intends to address just that. New for 2022, Federal Premium has announced two new 20-gauge High Brass Game Load options for upland and small game hunters.
Federal Premium News Coverage on AllOutdoor
Woods or fields. Fur or feathers. Federal® Hi-Brass Game Loads have you covered, and there's a new 20-gauge, 3-inch 1 1⁄4-ounce option available in 5 and 6 shot. The loads are carefully crafted and packed with features that provide reliable, effective performance on a variety of upland game.
20-Gauge High Brass Game Load From Federal

The new 20-gauge loadings are both three-inch shells. They each deliver a 1 1/4-ounce payload. The shot size is where the two options diverge. These shells are available with either number five or number six shot. Federal says that the shot is formulated for optimum hardness for improved pattern efficiency. These also use a one-piece wad to ensure that your entire payload goes where it's supposed to. Federal is using non-corrosive primers in these shells, so you can be sure they'll ignite reliably. Each box comes packed with 25 shells, with an MSRP of $26.99.
SPECS
Gauge: 20
Shell length: 3″
Payload: 1 1/4 oz
Pellet size: 5, 6
Shells per box: 25
MSRP: $26.99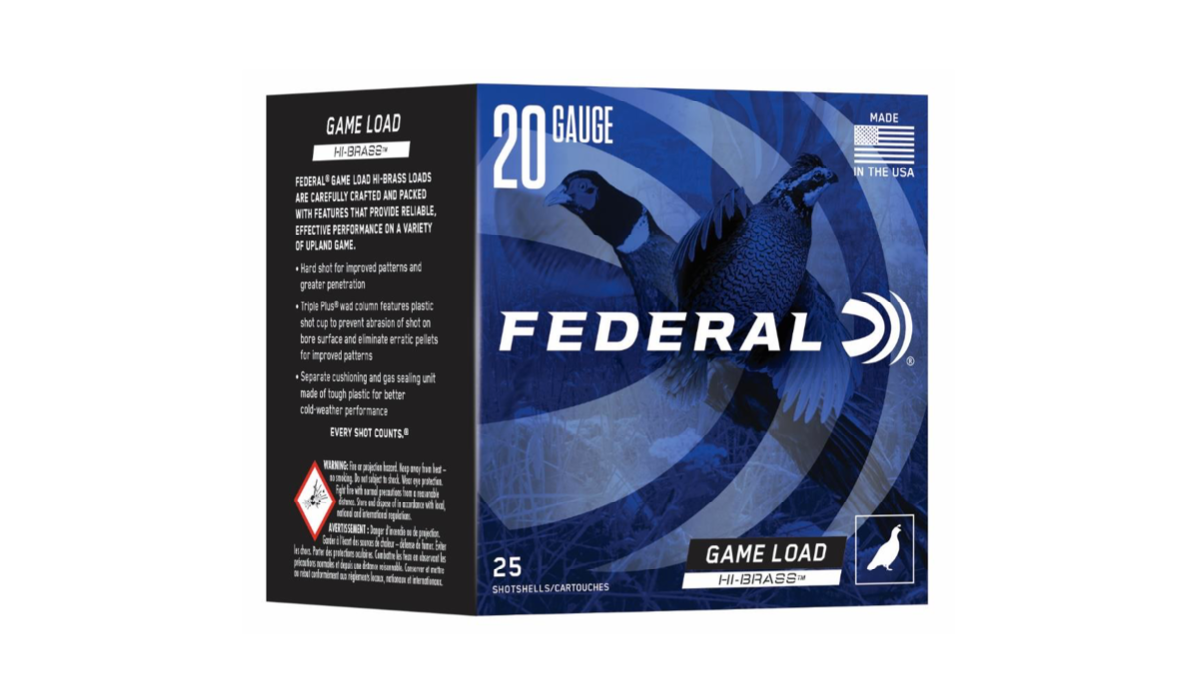 If you have a 20 and this new game load suits your needs, head over to Federal Premium's website for more information. You may also want to follow Federal on all of its social media platforms. There you can see more content directly from the company. They can be found on Facebook, Instagram, Twitter, and YouTube. Put some birds in the freezer!