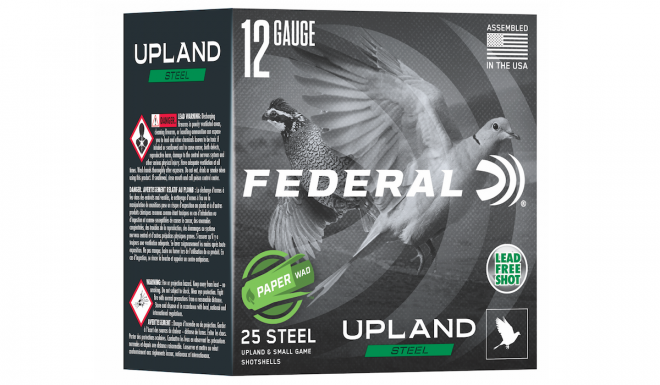 Using steel shot on birds and small game has so many benefits. Steel is denser than lead and gives hunters superior performance. With more dense metal, the same size payload can put more pellets into the same pattern. Another large benefit to shooting steel is environmental. Removing lead from the equation keeps lead pollution to a minimum, helping to preserve the areas where we love to shoot and hunt. Continuing that idea, Federal Premium decided to take it one step further. New for 2022, Federal is releasing their Upland Steel shotshells with paper wads in order to reduce the amount of plastic on the ground.
Federal Premium news @ AllOutdoor:
Put more birds on the ground—and less plastic. Federal® Upland Steel uses the new Paper Wad, cellulose-based filler and a paper gas-sealing over-powder wad to produce effective patterns while significantly reducing the amount of plastic left in the field. Its high velocity makes the most of the 1-ounce steel payload.
Upland Steel Shotshells Now Using A Paper Wad

These Upland Steel shotshells use an over-powder wad to produce effective and consistent patterns. Perhaps more important is the reduction of plastic that's left on the ground after a day of shooting. Riding alongside the one ounce of steel shot, Federal is using a cellulose-based filler to keep the shot from running into itself. The shot flies toward your target at a breakneck speed of 1,330 feet per second. These 2 3/4″ shells are carrying 7.5 shot and shooters receive 25 shells in each box. Just like the rest of Federal's ammunition, these upland and small game shotshells are made in the U.S.A.
SPECS
Gauge: 12
Shell length: 2 3/4″
Shot size: 7.5
Payload: 1 oz
Shells per box: 25
MSRP: $19.99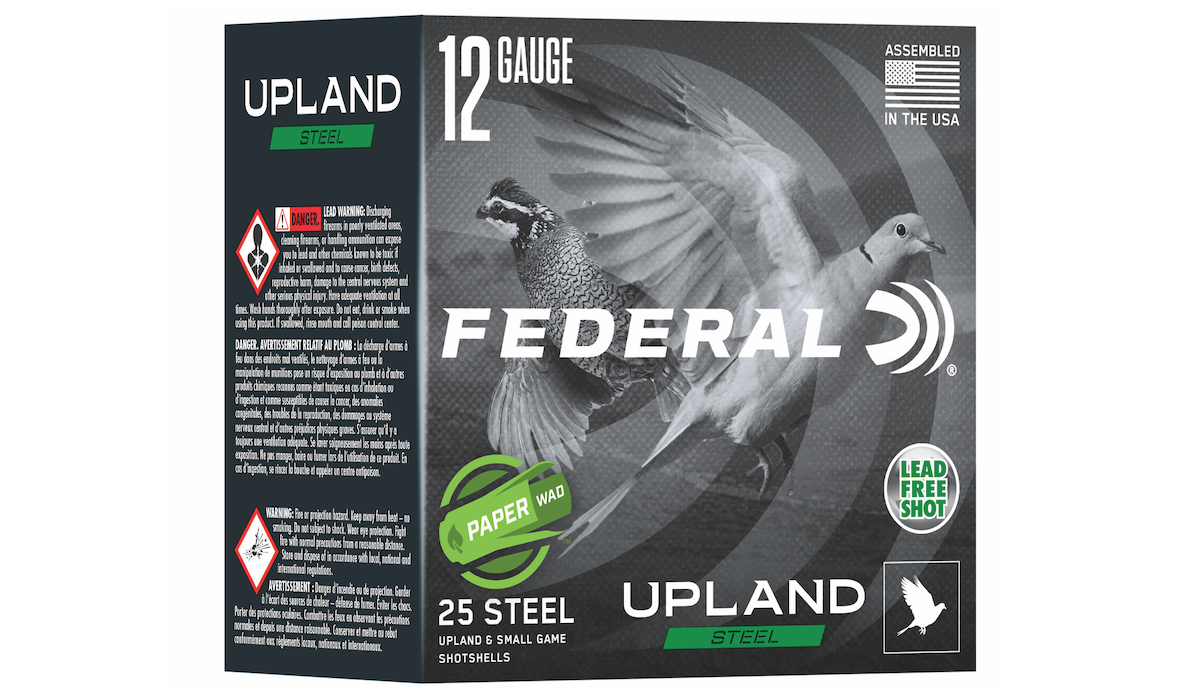 If you like what these steel shotshells offer, you can head over to Federal Premium's website for more information. If you'd like updates on this and other new products, be sure to like, follow, and subscribe to all of Federal's social media pages. They can be found on Facebook, Instagram, Twitter, and YouTube. Go get you some birds!