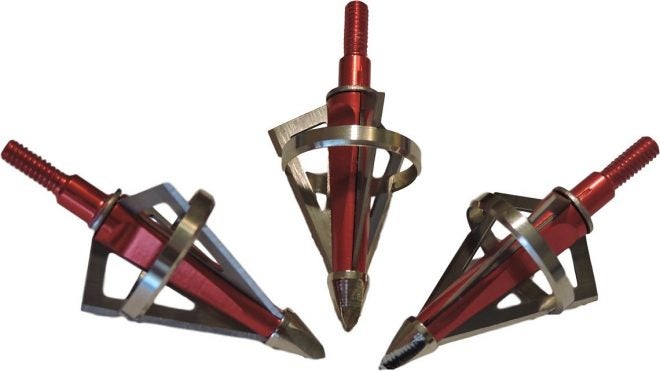 The fall hunting season is rapidly approaching and if you spent last season tracking down a few deer that didn't keel over instantly then you're probably in need of two things. First, more practice with that crossbow, and second, maybe some new broadheads! Fire-In-The-Hole has just introduced their new C4 Crossbow Broadheads featuring a true 1″ diameter cutting ring that is meant to slice through, skin, flesh, bone, and vitals to drop targets quickly and ethically every time.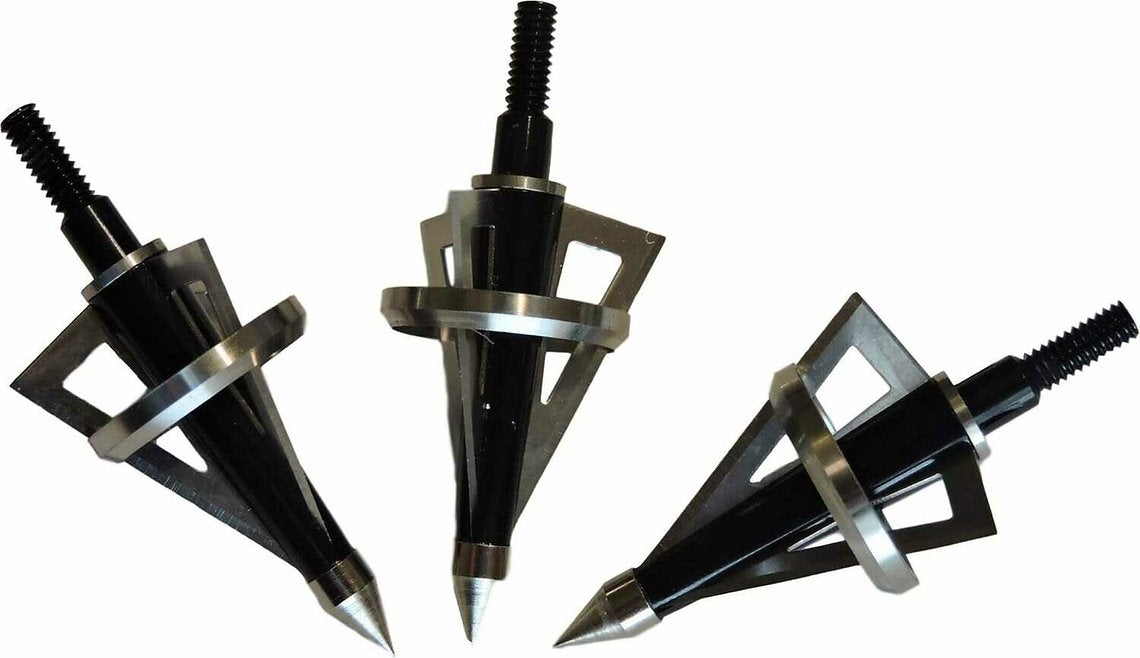 Fire-In-The-Hole Introduces New C4 Crossbow Broadheads
The C4 Crossbow broadhead is a 3 bladed fixed head with a 1 inch cutting ring. This design accomplishes the 2 most critical attributes to a great broadhead. 1) Accuracy: The ring is a stabilizer in the flight of the broadhead. Machined true on the inside and sharpened on the leading edge, the broadhead cuts through the air like it cuts through the animal. Air passes through the center of the ring and the sharpened edge displaces the air evenly over the ring making it a stabilizer. 2) Efficiency: Broadheads are designed to put an animal down as fast and efficient as possible. The cutting ring removes 1 inch of material as it passes through the animal. This means a true hole is taken out of the animal. A 1 inch hole equals fast, massive blood loss.

The Hole: What sets this broadhead apart from other designs is the cutting of a 1 inch hole. The ring is sharpened and press on the blades 2/3 back on the head. This allows the parts of the broadhead in front of the ring to perform as any other 3 blade head. The chisel tip breaks, the blades cut. This allows the cutting ring to cut clean the damaged skin, flesh, bone, and vitals as the broadhead is sent through the animal. With the power and speed of the crossbows on the market today this makes a complete 1 inch hole through an animal. A 1 inch hole will not clot. The animals blood pressure drops to zero. The results. Fast efficient kills. Animals go down in seconds at amazingly short distances.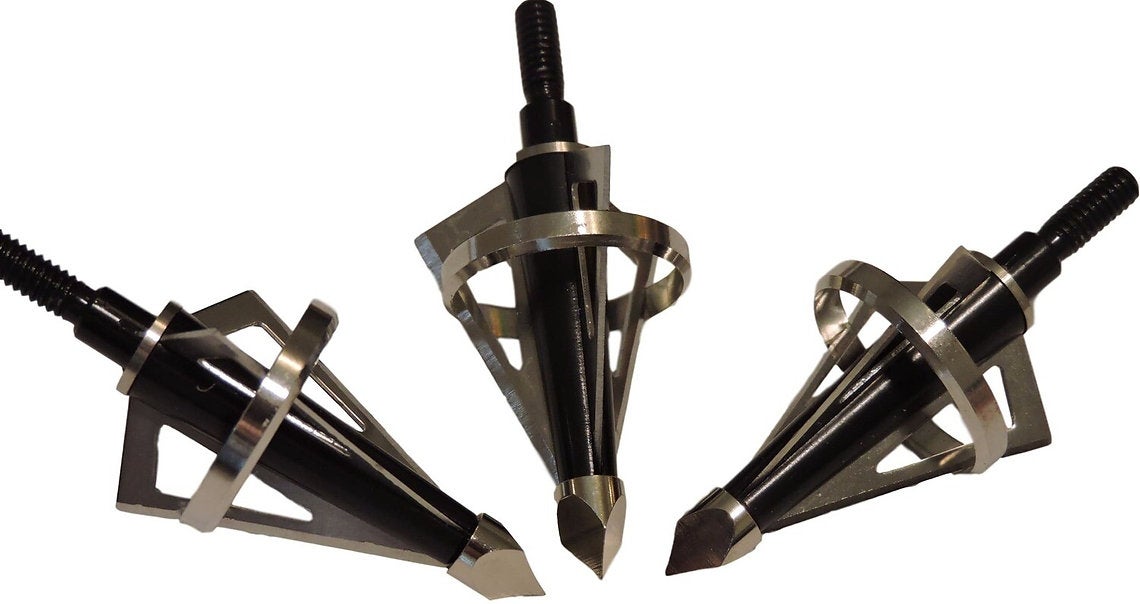 I'm currently unclear on if each broadhead costs $35 or if it's representative of a set of three. High-Quality Broadheads like the C4 Crossbow broadhead often fetch a price of around $25-$40 for a pack of three so I think it's a safe bet that with each purchase you're getting three of these unique hunting broadheads. For more information on the C4 Crossbow Broadhead as well as Fire-In-The-Hole's other archery products, you can visit http://fireinthehole.com/ to learn more.