Megan Plete Postol   03.29.22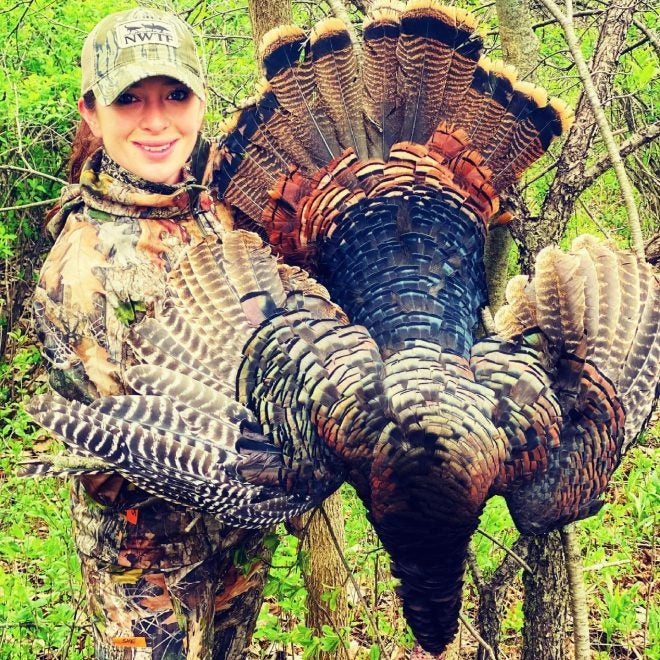 The TV huntress Maureen Roberts loves hunting and she has got the chops to back it up. For two years she hunted black bear professionally with a bow as a pro staff member of Bear Magnet TV, a television show based in Ontario, Canada. The show found her when they stumbled upon her photograph with a bear harvest on the wall of a hunting club in New Brunswick. She has killed bear in New Brunswick, Quebec, Ontario, Saskatchewan, Alberta, and Newfoundland.
"It was a wonderful experience being on the show," she said. "It was a lot of fun, a phenomenal experience. I will never regret a second of it. The places that I got to see and the people that I got to meet; the friends and the connections, it was all amazing. I definitely jumped in really fast. I loved it. But it was a lot to juggle with my job and my daughter."
After she blew out her shoulder pulling back on a bear in Saskatchewan, she decided her stint on the television show was over.
"It's not a walk in the park," she said. "When you're going on a two-week tour, it is physically demanding. Hiking, stalking on different terrain, it is not as easy as people might think."
After her professional time on the show, she kept hunting for the joy of the experience. Beyond bear, she hunts white-tailed deer, waterfowl, turkey, and more. She also loves fishing, running, and exercising outdoors. All of this can be traced back to her roots and early experiences.
Roberts grew up in Saratoga Springs, New York. She joined her father and brother at hunting camp and admired the deer they harvested. She spent time target shooting with them, too.
"My love for it grew over the years," she said. "I furthered my hunting on my own. I learned by trial and error."
One of the most rewarding things about hunting for her is the sustenance it provides. She loves preparing meals with wild game.
"Harvesting game and eating what you get is such a cool feeling," Roberts said. "People will think they don't like venison or say it is so gross, but I'll cook a meal with it and incorporate venison, in venison burger nachos for example, and they will say it is so good. Or bear. I'll have my girlfriends over for girls' night and cook up some bear and they will love it."
The first animal she ever hunted was turkey. Once she harvested her first turkey, she was immediately addicted to hunting and that passion has grew as the years went on. She has even began introducing her daughter to the outdoor lifestyle. They especially enjoy hunting waterfowl together.
"Getting her into the outdoors is huge for me," Roberts said. "I love having her out there by my side. I love it when she gets excited. But if she doesn't hunt or doesn't want to harvest anything that's fine with me too."
Roberts also serves as a mentor during youth hunts through Madison County.
"I love getting women into the outdoors and I love getting youth into the outdoors," she said. "I love mentoring hunts. It is all about the legacy you pass along to the next generation."