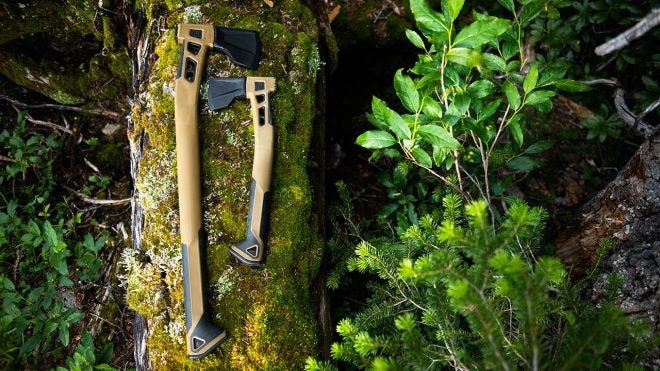 Axes and hatchets are great tools to have either at the campsite out in the wild or for the homestead for general purpose chopping. Gerber is well known for its large array of bladed tools ranging from simple gardening tools to some pretty high-end fixed blade knives suitable for fieldcraft. Today they've just announced two new bladed items to their camp collection with the new Bushcraft Axe and Hatchet. These new axes are durable, corrosion-resistant and of course, made to be extremely ergonomic for comfortable use out in the field.

Gerber Introduces the New Bushcraft Axe and Hatchet
Surviving in the wild takes nothing short of keen awareness, knowledge, and tools you can depend on. The Bushcraft Axe was built for this exact purpose – to be your go-to tool in the wild.

The corrosion resistant blade features a built-in relief for deeper cuts with less effort.
Hammer head sits opposite the blade and acts as a striking surface.
Integrated overstrike guard adds protection in case you miss the target.
The real genius lies in what you can't see, with a gear storage compartment that is water resistant and houses 9" of paracord and a lighter.

Nothing about heading to the unknown is easy, but having the right tools on hand can help you feel prepared.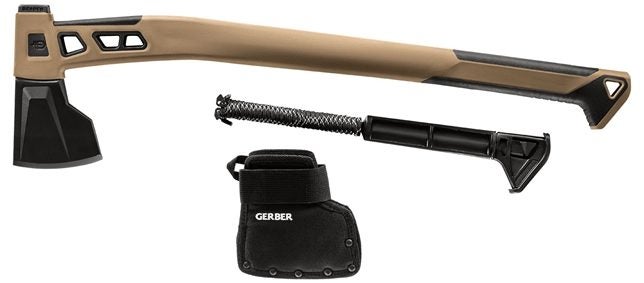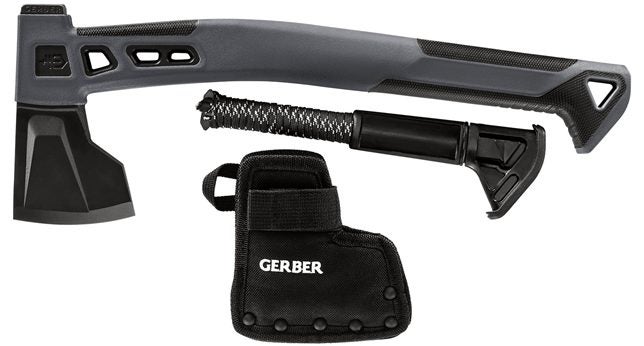 The Bushcraft Axe will be sold for $90 and will be available in either a coyote brown or grey handle. Meanwhile, the Bushcraft Hatchet will be sold for slightly less at $70, but will still come with its own dedicated sheath and will also have the same style of rubber overmolded grip that its big brother has. The Bushcraft Axe weighs a full 2-pounds heavier than the Hatchet at 4.5-pounds, but that isn't all that heavy for an axe of its size. A lightweight Axe or hatchet is great for all-around work including log splitting, hammering, and general chopping duty. Both Axes will come with an internal gear storage stick which will contain 9″ of paracord and a small lighter, as well as an extra storage compartment for a small amount of tinder for starting up a quickfire (the Hatchet contains only 5″ of paracord).
Let us know what you think of these two new axes down in the comments. I have been a long time user of Gerber's blades and I still own my very first lightweight hatchet and use it quite often for a variety of tasks when camping or just working around the house.