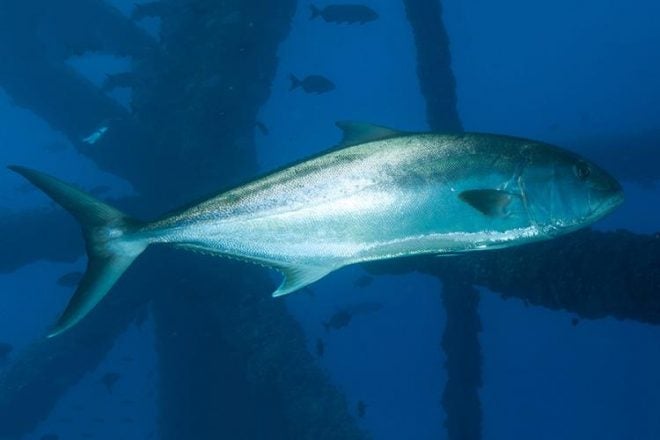 NOAA Fisheries is reminding people that Greater Amberjack season reopens May 1st at 12:01 am local time and closes June 1st at 12:01 am local time for the 2022 year. To clarify, the recreational fishing year does not coincide with the calendar year. It instead goes from August 1st to July 31st of the following year. So this current fishing year is 8/01/21 to 7/31/22. The current fishing year includes the 2021 August to October season for Greater Amberjack.
According to preliminary landing data, that first season for the 2021-2022 year did not reach the target quota for the fishing year. Because of this, the Gulf of Mexico Fishery Management Council has announced the reopening of the season for the 2021-2022 year.
The preliminary landing data shows that the annual quota limit was not met, and is predicted to not be met this fishing year. Which is good news for the future 2022/2023 recreational greater amberjack season. Because of the accountability measures put in place, any quota overrun will be taken out of the following fishing year's quota.
What this Means:

Greater Amberjack Recreational Management Measures:

Fishing Year: August 1 – July 31
Seasonal Closure: November 1 – April 30 and June 1 – July 31
Minimum Size Limit: 34 inch fork length
Accountability Measures: Inseason closure and payback of any overage of the annual catch limit
Bag Limit: 1 fish per person
2021/2022 annual catch limit: 1,309,620 lbs whole weight
2021/2022 annual catch target: 1,086,985 lbs whole weight