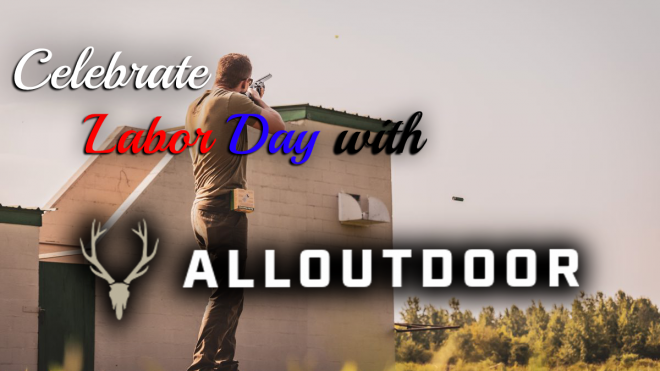 Happy Labor Day everybody! Like everyone else, the AllOutdoor crew will be taking some much-needed time off from our daily grind to celebrate the fruits of our labor and enjoy some time with family, friends, and fellow workers. Labor Day is not only a federal holiday but a time-honored tradition of recognizing the American worker – you – for contributing to the great success that this country has had over its 245-year history of being a nation. It's a yearly reminder that regular Joes and Joannes across the country who work, sleep, eat, fish, and hunt, are really the ones that make this country run well. AllOutdoor is celebrating Labor Day by passing the savings on to you from some of your favorite hunting, fishing, and outdoor brands.
Happy Labor Day From AllOutdoor! Stock Up on Hunting Gear!
Sitka Jetstream Jacket (Discontinued)
Sale Price: $244.30 (Retail $349.00)
The Sitka Jetstream Jacket is the mountain hunter's firts choise, keeping you comfortable and focused in chilly temperatures, rough winds, unexpected precipitation, and every other hunting condition. The GORE® WINDSTOPPER® Softshell fabric is 100% windproof to minimize the effects of windchill. Yet it expels perspiration, forming a microclimate around your body that is both dry and warm. With the right layering, it will take you from the first cold day to the end of the hunting season.

Windproof stretch soft-shell
Increased breathability
Fully articulated arms
Full front zip
Melco tape accents
Technology: 0 CFM rating, Breathable
Sitka Jetstream Jacket Fabric Details: WINDSTOPPER® Softshell
Weight: 25.30 oz.
Manufacture Warranty: Materials and Workmanship Lifetime Guarantee
Sitka Item number: 50032; 50125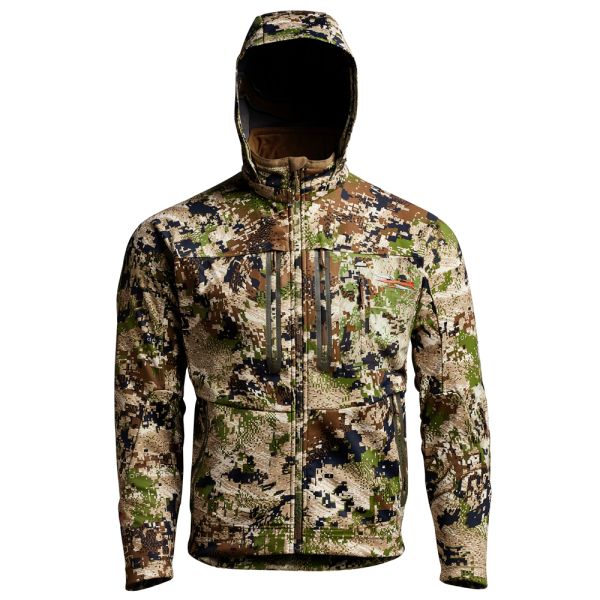 Huk Pursuit Vented Fishing Long-Sleeve Shirt
Sale Price: $25.97 per shirt
Head out for a day of fishing armed with the right shirt. The Huk® Pursuit Vented Fishing Long-Sleeve Shirt for Men is packed with performance, featuring lightweight, flexible, moisture-wicking fabric and mesh side panels for enhanced breathability. This Huk fishing shirt has a comfortable crew neck and raglan long sleeves for easy casting, plus odor-fighting and stain-resistant treatments to keep things fresh and clean. Body: 90% polyester/10% spandex. Mesh Side Panels: 100% polyester. Machine wash. Imported.
Manufacturer style #: H1200150.

Body: 90% polyester/10% spandex
Mesh Panels: 100% polyester
Packed with performance
Crew neck
Raglan long sleeves
Moisture-wicking
Odor-fighting
Stain-resistant
Pick up the Huk Gear Vented Fishing Long-Sleeve Shirt for $25.97 from Bass Pro Shops
Black Gold Pro Series Archery Sight for Bows (5-pin and 3-pin)
Sale Price: $299.95
The Black Gold Pro Series Sight features 1st, 2nd, and 3rd axis adjustment, with 1st and 3rd being micro adjustable. Like all Black Gold bow sights, the Pro features ultra-bright Sky Coil technology. The fiber optics are coiled in a housing on the top of the sight where light is most available. The result is the brightest pins on the market. Additionally, after sunrise, our patented Photochromatic shell automatically darkens, blocking UV light from reaching the fiber and preventing the pins from getting too bright during midday.

Pick up the Black Gold Pro SEries Archery Sight for $299.95 (a savings of over $200) from Black Ovis
Oakley SI Gibston OO9449 Prizm Grey Polarized Sunglasses
Sale Price: $149.95
Save $30 on this polarized pair of Oakley sunglasses perfect for hiking, fishing, hunting, camping, and more.
Part of the Standard Issue series for combat-ready performance, Oakley® SI Gibston OO9449 Prizm™ Grey Polarized Sunglasses have squared lenses for a strong look and advanced technologies for powerful performance. Oakley Gibston sunglasses offer all-around eye protection with a wraparound style that blocks light at the periphery of your vision. These sports sunglasses feature High Definition Optics® (HDO®) that meet or exceed American National Standards Institute testing for optical clarity, visual fidelity, and impact resistance. HDPolarized® to help control glare, the Plutonite® polycarbonate lenses filter 100% of all UVA/UVB/UVC and harmful blue light.
Pick up the Oakley SI Gibston Prizm Grey Polarized Sunglasses for $149.95 at Bass Pro Shops
Mystery Ranch Quick Draw Bino Harness
Sale Price: $49.99 (Down from $75.00 retail)
When you're focused on the hunt, key tools like binoculars shouldn't require a moment's thought to access or stash. Our new QUICK DRAW BINO HARNESS features a comfortable, close-fitting design that works in harmony with your pack. A 3-dimensional top flap, with a magnetic buckle closure, protects your Binos from the elements and closes securely when you're belly crawling. A detachable security strap provides insurance you don't drop your binos on the terra firma.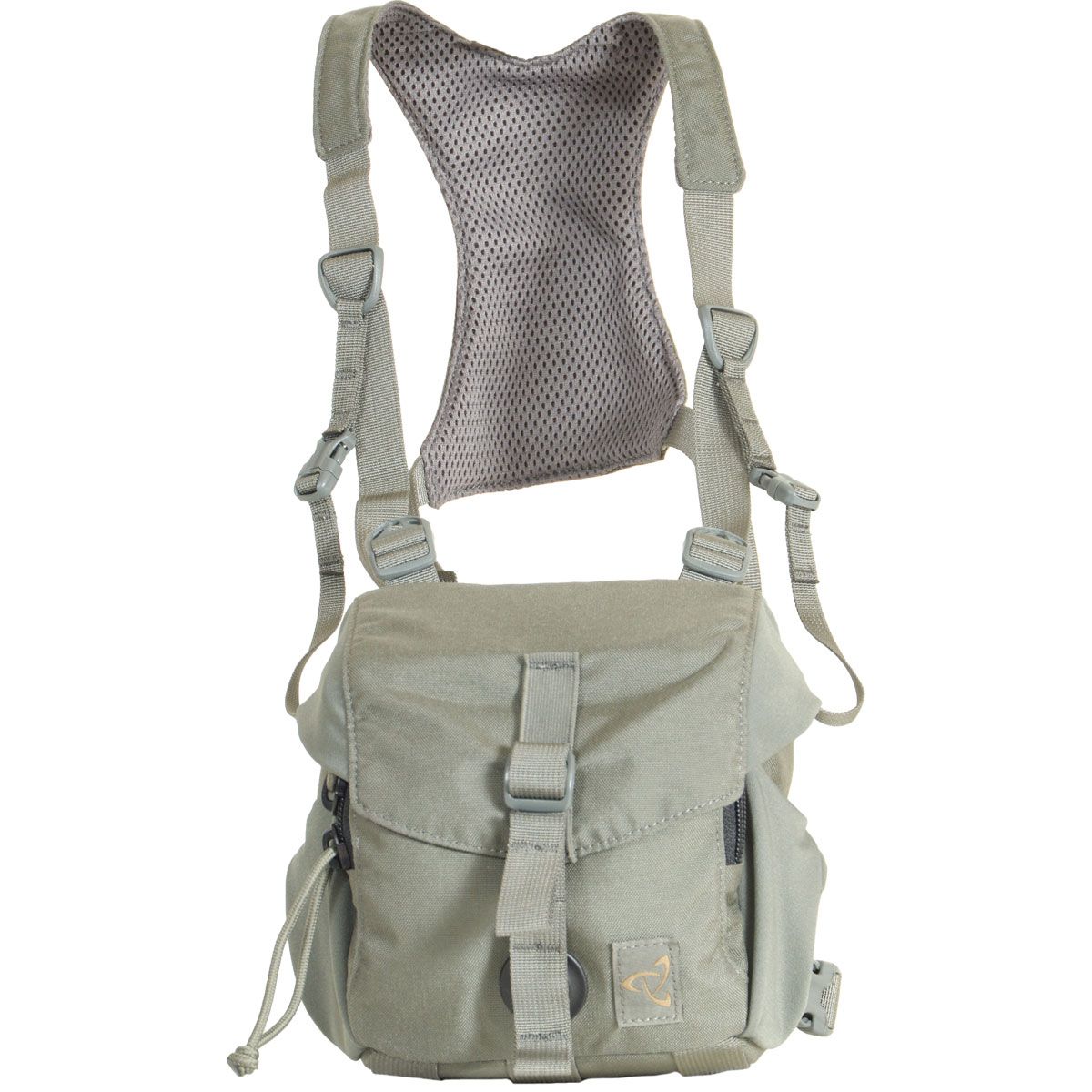 Pick up the Mystery Ranch Quick Draw Bino Harness in three different color variations for $49.99 from Black Ovis
Garmin Instinct Solar Camo Edition GPS Smartwatch
Sale Price: $404.99 (Down from $449.99)
Instinct is a GPS smartwatch built to break convention, conquer the elements and endure longer. It's now taking battery life to a new level by harnessing the power of the sun.KEY FEATURES:Experience unprecedented battery life with solar charging.Military standard toughness lets you play rough without worry.GPS, GLONASS and Galileo. Your 3 best friends in the wild.Train smarter with built-in sports apps right on your wrist.Get notifications straight from your phone to your wrist.Do more. Charge less. Get up to 54 days in smartwatch mode.ENGINEERED FOR ENDURANCEFiber-reinforced polymer case, chemically strengthened, scratch-resistant Corning Gorilla glass and a battery powered by the sun creates a device that's built to endure.DESIGNED TO BE DARINGBold colors, high contrast displays and purpose-built design bring to life a non-traditional smartwatch that turns heads at every glance.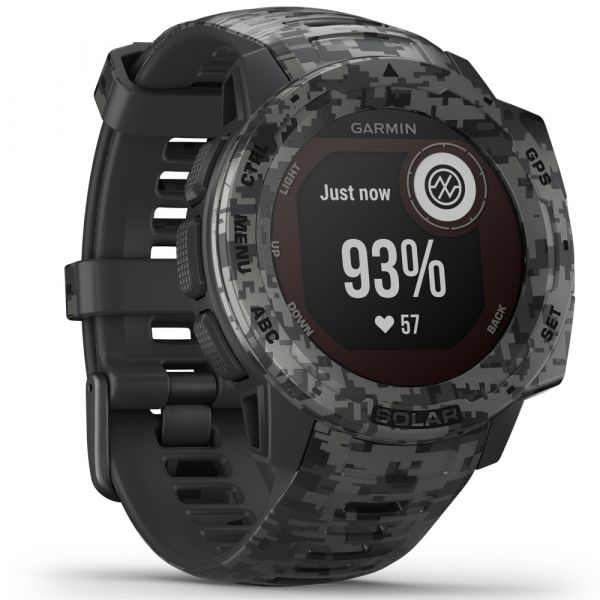 Pick up the Garmin Instinct Solar GPS Smartwatch for $404.99 from BlackOvis
PENN Battle III Spinning Reel
Sale Price: Starts at $120.17 (dependent on gear ratio)
Hard to imagine, but even with little to no price change, the PENN® Battle® III Spinning Reel is stronger, smoother, and more durable than previous versions. Feel free to subject it to all the braided-line abuse your saltwater exploits can muster! You'll find the Battle III up to the challenge, with its Full Metal Body and sideplate, braid-ready Superline Spool with line capacity rings, and power-driven CNC Gear™ Technology. The 5+1 sealed stainless steel ball bearing system keeps performance reliable, and PENN's legendary HT-100™ Carbon Fiber Drag Washers apply smooth, relentless pressure at all settings. When you're ready for battle, this is your reel!

Full Metal Body and sideplate
Superline Spool with line capacity rings
CNC Gear Technology
5+1 sealed stainless steel ball bearing system
HT-100 Carbon Fiber Drag Washers
Pick up the PENN Battle III Spinning reel for a starting price of $120.17 from Bass Pro Shops (average of $40 savings)
SOG Aegis AT Folding Knife
Sale Price: $84.95
Designed for outdoor users, Aegis AT features rapid assisted opening with SOG's innovative ambidextrous AT-XR Lock with an ergonomic handle and grip pattern for comfortable use. Aegis AT is easy to carry, with a highly functional 3.1″ cryogenically heat-treated D2 steel blade. Its powerful XR locking mechanism also features solid built-in blade locking safety and spine-mounted safety system. The next evolution of the legendary Aegis.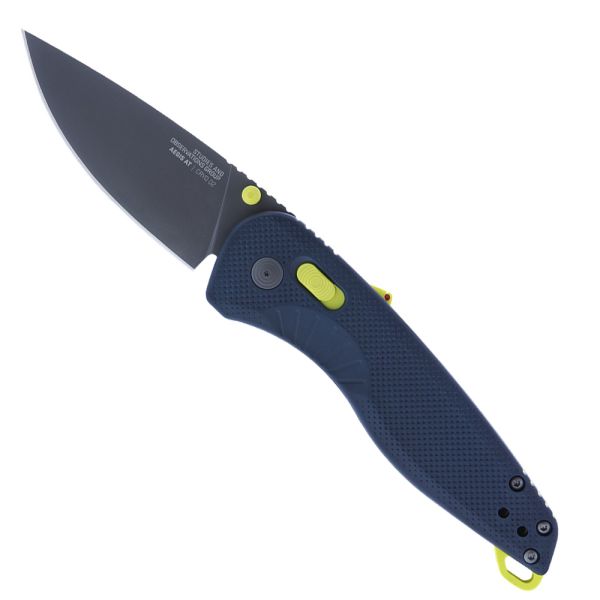 Pick up the SOG Aegis AT Folding Knife for $84.95 from Black Ovis
Reinhart 18-1 Archery Target
Sale Price: $127.99
This target shows you its best side every time and is the longest lasting archery target Rinehart has ever offered. They even guarantee the 18-1 for a full year!

With 18 vivid target zones made from legendary solid Rinehart self-healing foam, the 18-1 can take arrow after arrow without losing its shape or integrity. The 18-1 is lightweight with its own easy-to-carry handle, making it perfect for practice almost anywhere – at the club, in the backyard, or even a quick practice session at hunting camp. Whether shooting broadheads, field points or even expandables, the combination of solid Rinehart self-healing Foam and 18 sides make this the longest lasting target available.

If you shoot out all 18 sides within a full year, Rinehart will replace it – guaranteed hassle-free!
Pick up the Reinhart 18-1 Archery Target for $127.99 (savings of over $30) from Black Ovis
Columbia PFG Terminal Tackle Long-Sleeve Hoodie
Sale Price: Starting at $29.97 (Save up to 33%)
The Columbia® PFG® Terminal Tackle Long-Sleeve Hoodie is perfect for fishing. Part of the Performance Fishing Gear line of clothing, this hoodie is made of performance fabric for ultimate sun protection and quick-dry comfort. This men's Columbia fishing hoodie has Omni-Shade™ UPF 50 sun protection to safeguard your skin, as well as Omni-Wick™ moisture-wicking technology to keep you dry. A high neckline keeps your neck protected on the water, and the streamlined hood is thin enough to fit under a ball cap or fishing hat for added neck and ear coverage. The Columbia PFG Terminal Tackle men's hoodie has an athletic look and carries bold brand graphics on the left sleeve. 100% polyester. Machine wash. Imported.
Manufacturer style #: 1536171.

100% polyester
Lightweight, hooded, long-sleeve fishing shirt
Omni-Shade UPF 50 sun protection
Omni-Wick moisture wicking
Breathable, performance fabric dries quickly
High neckline for added protection
Streamlined hood fits under hat for neck and ear protection
Pick up the Columbia PFT Terminal Tackle Long-Sleeve Hoodie for up to 33% off from Bass Pro Shops
Garmin Alpha 100 Handheld Dog Tracking GPS
Sale Price: $539.99
An invaluable tool in the field, the Alpha 100 helps you achieve optimum performance from your sporting dogs. It combines proven Garmin GPS dog tracking with Tri-Tronics® electronic dog training technology. This easy-to-use integrated handheld system allows you to track and train your dogs in the field at a range of up to 9 miles (TT 15) or 4 miles (TT 15 mini) away, delivering their exact position as often as every 2.5 seconds.

With multiple Alpha 100 handhelds and TT™ 15 or TT 15 mini dog devices, pinpoint up to 20 dogs or hunters' exact positions on a large, glove-friendly touchscreen display even when they are out of sight. Because Alpha 100 comes preloaded with TOPO U.S. 100K maps, you'll always know your surroundings.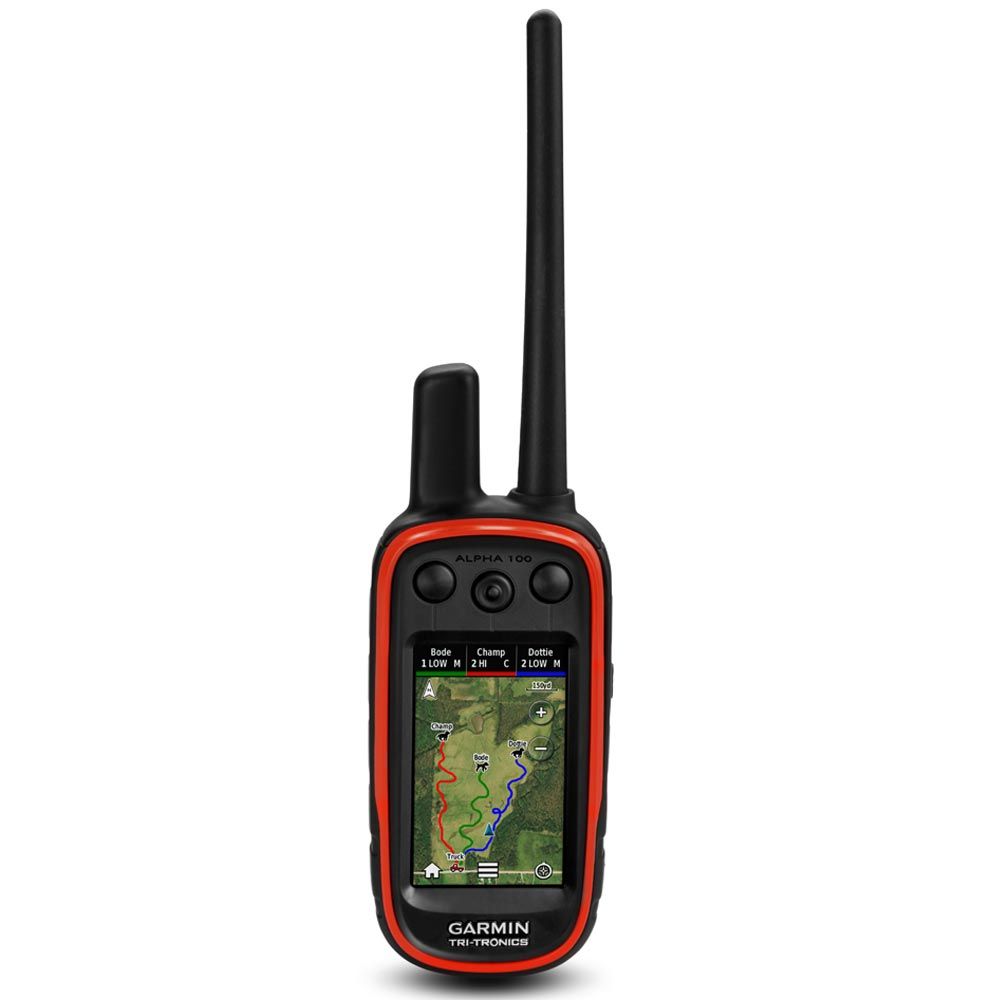 Pick up the Garmin Alpha 100 Dock Tracking GPS unit for a sale price of $539.99 from Black Ovis
Leupold SX-4 Pro Guide HD 15-45x65mm Spotting Scope
Sale Price: $649.99 (Down from $799.99)
Built to take on the harshest conditions, the SX™-4 Pro Guide® HD 15-45x65mm angled spotting scope is a must have for any serious hunter or shooter who's looking for rugged HD performance. It features an incredibly rugged magnesium body that is 100% waterproof and fogproof and an oversized eyepiece that provides all-day comfort.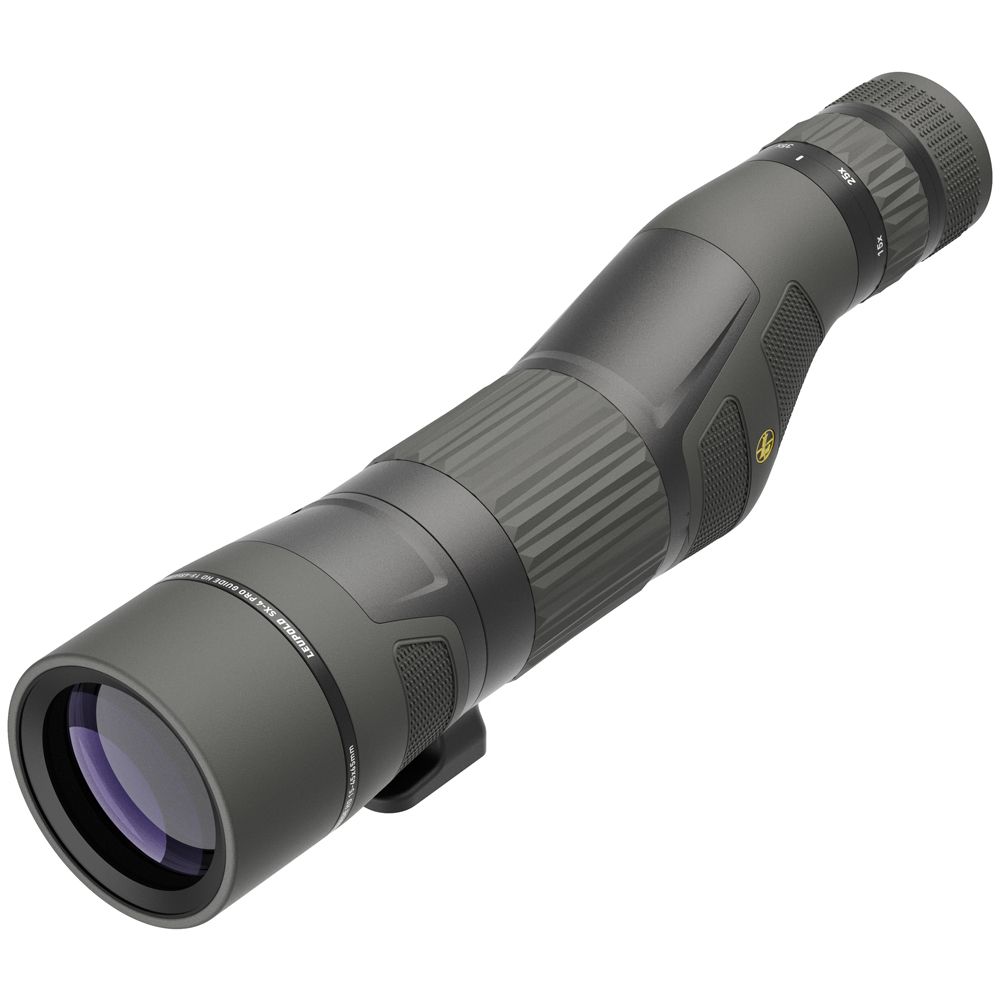 Pick up the Leupold SX™-4 Pro Guide® HD 15-45x65mm Spotting scope in either an angled or straight configuration for $649.99 from Black Ovis.