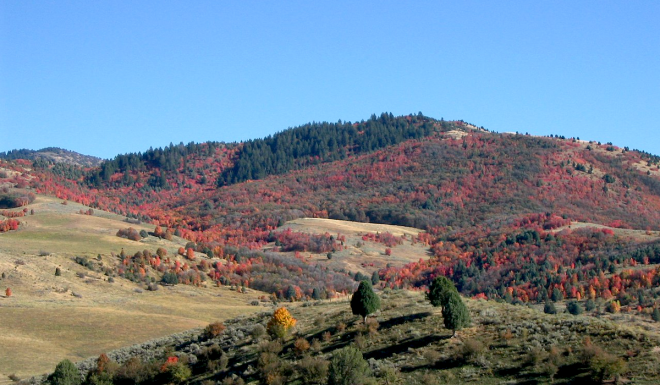 Idaho is home to countless animals, plants, and other wildlife. Covering an area of 83,570 square miles, the state has a lot of ground to cover for local conservation groups looking to help wildlife flourish. Thankfully, they have some help. Lately, the Rocky Mountain Elk Foundation has raised over $2.1 million to revitalize Idaho elk habitat and increase funding for research.
Rocky Mountain Elk Foundation Coverage on AllOutdoor
"Once completed, these projects will enhance nearly 60,000 acres of elk habitat," said Blake Henning, RMEF chief conservation officer. "That's good news for elk, hunters and a myriad of other wildlife, bird and plant species."
Idaho Elk Habitat Receives $2.1 Million in Upgrades
The Rocky Mountain Elk Foundation gave an initial sum of $375,436, which it used to raise a total of $2,103,338 in grant funding. This money will directly benefit 11 counties. Some of the funding will also go toward growing the Idaho 4-H Shooting Sports, which has over 1,400 young participants. Projects include planting 60,000 seedlings within a 1,000-acre area, controlled burns, and creating safe crossing areas for elk and other migrating wildlife, preventing injuries. Also part of the deal, RMEF will provide volunteers to help with Hunt for Hope. Hunt for Hope is a nonprofit that works to get the physically challenged and those with special needs into nature with accessible hunts and activities.
More great work from the Rocky Mountain Elk Foundation. Head over to their website to see more about their mission and what you can do to help. You can also find the RMEF on social media. Find and follow them on Facebook, Instagram, Twitter, and YouTube. Idaho has vast expanses of natural beauty. To learn more, take a look at the state website. Keep conservation on your mind!