Alaska has an unlimited number of things you can do, places to discover, and limits to reach. It was hard to narrow our list down to eight guiding companies in Alaska that hit all our interests. Below, you'll find mountain guiding companies, anglers, ATV'ers, snowmobilers, rafters, and everything in between.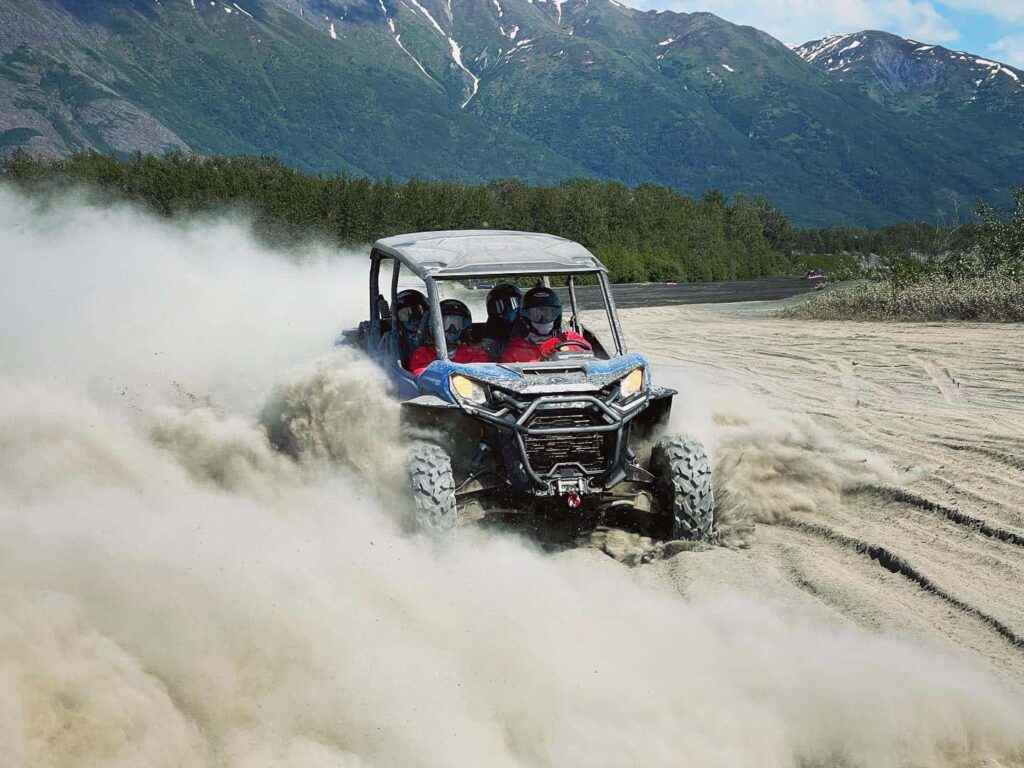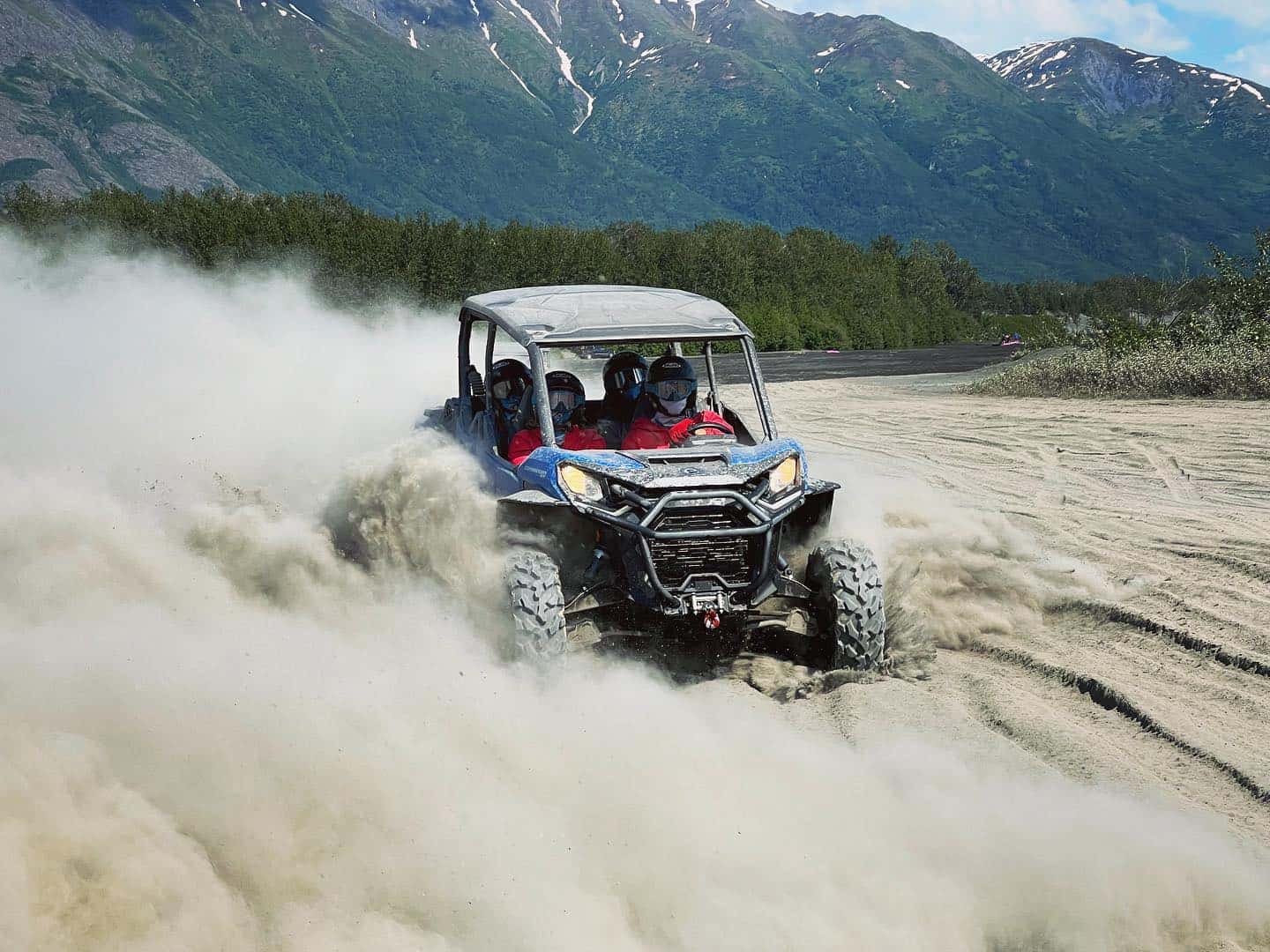 About them:
The owners of Alaska Backcountry Adventure Tours, Matti and Dan, have a common passion for sharing the beauty and wonder of Alaska's wild frontier with others. A born-and-raised Alaskan, Matti has snowmobiled for the better part of her life and holds a special place in her heart for the activity. She met Dan in Southern Utah—his original home and where he has ridden ATVs for his whole life—and brought him up to Alaska to experience its majesty.
When Dan fell in love with the frontier state and eventually moved up to AK, he and Matti figured there was no better way to enjoy Alaska than to help other people experience it. With that goal in mind, plus their combined expert knowledge of ATVs, snowmobiles, and the Alaskan backcountry, they strive to provide the safest, most exciting, and memorable tours of Alaska that can be found.
Location:
Palmer, Alaska
Trip we want to take with them:
Alaska Glacier View
This tour of Alaska is a perfect introductory ATV course that takes you on a thrilling trail ride to view the glassy castles of Alaska's glaciers and witness rare wildlife among the grand scenery of the country.
What you need to bring:
The tour includes Helmets, Goggles, Dusk Mask, Gloves, Boots, and Rain Gear. Dress for a day on an ATV and bring any water and snacks you think you might need.
Cost:
Driver: $259
Passenger: $139
Instagram
Facebook
Find them here: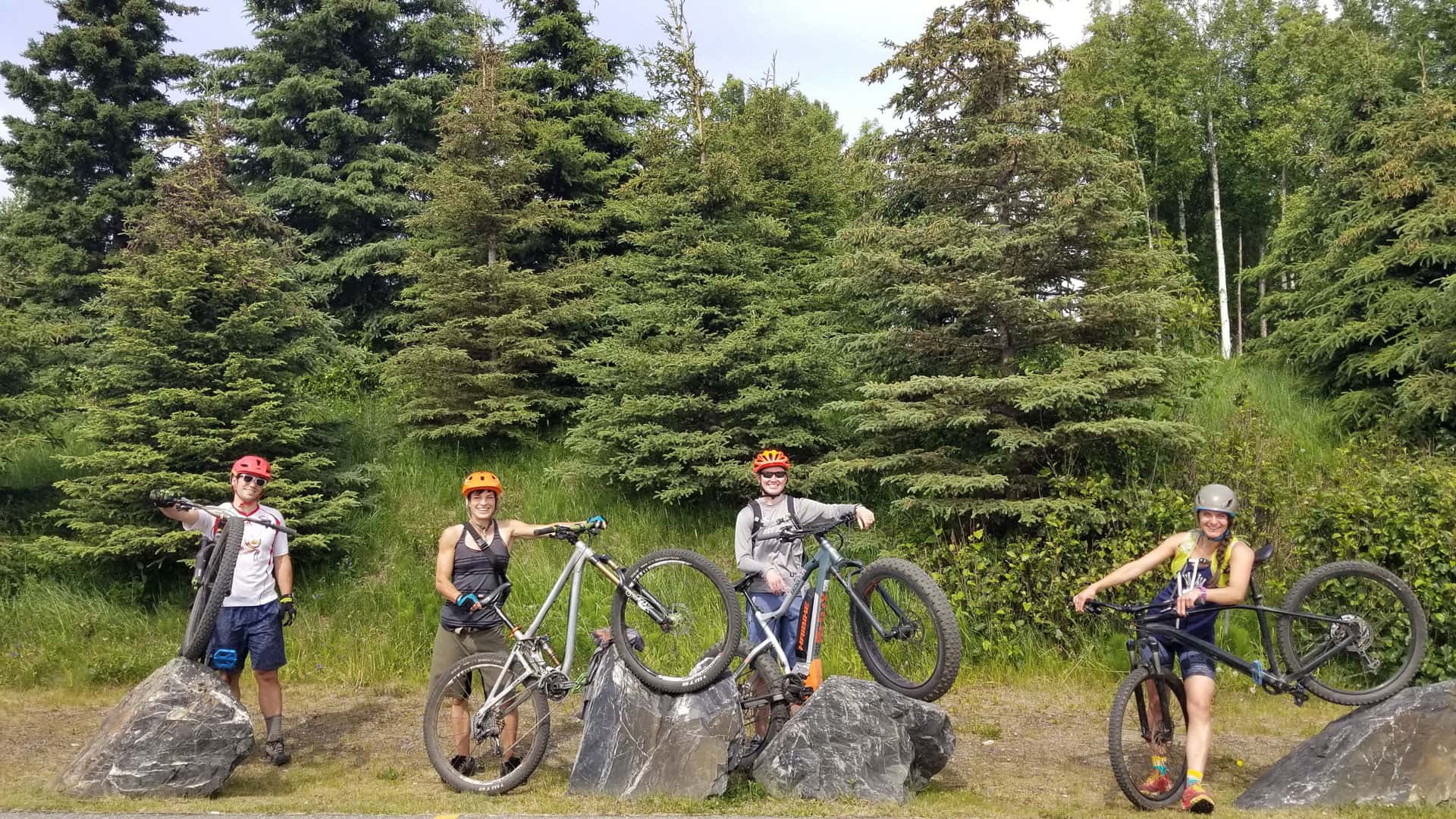 About them:
Alaska Trail Guides is locally owned and operated in Anchorage. Nestled at the base of the Chugach Mountains, wrapped by Cook Inlet, Anchorage is as unique and dynamic as the state in which it belongs.
Their team is driven to provide exceptional customer service and local knowledge so you can feel confident and comfortable planning your Alaska dream vacation. Their guides' personal experience and enthusiasm enable them to blend instruction with interpretive knowledge to provide an extraordinary experience during their anchorage mountain bike tours.
Location:
Anchorage, Alaska
Trip we want to take with them:
Kenai Peninsula Mountain Biking Tour: Russian River Trail
21-mile point-to-point mountain bike ride with 1,500 feet elevation gain.
What you need to bring:
The tour includes a full suspension mountain bike with the option of flat or SPD pedals, a helmet, biking gloves, snacks, and water. If you're particular about what you wear, bring your own gear. Otherwise, wear your mountain biking kit and sunscreen.
Cost:
Starts at $225 per person
Instagram
Facebook
Find them here: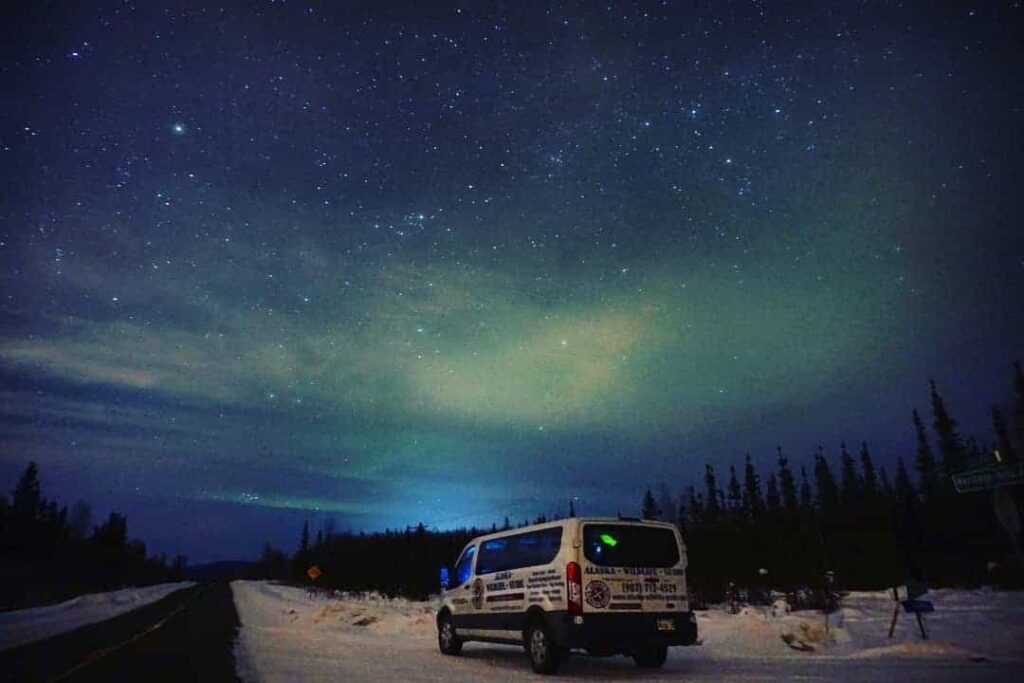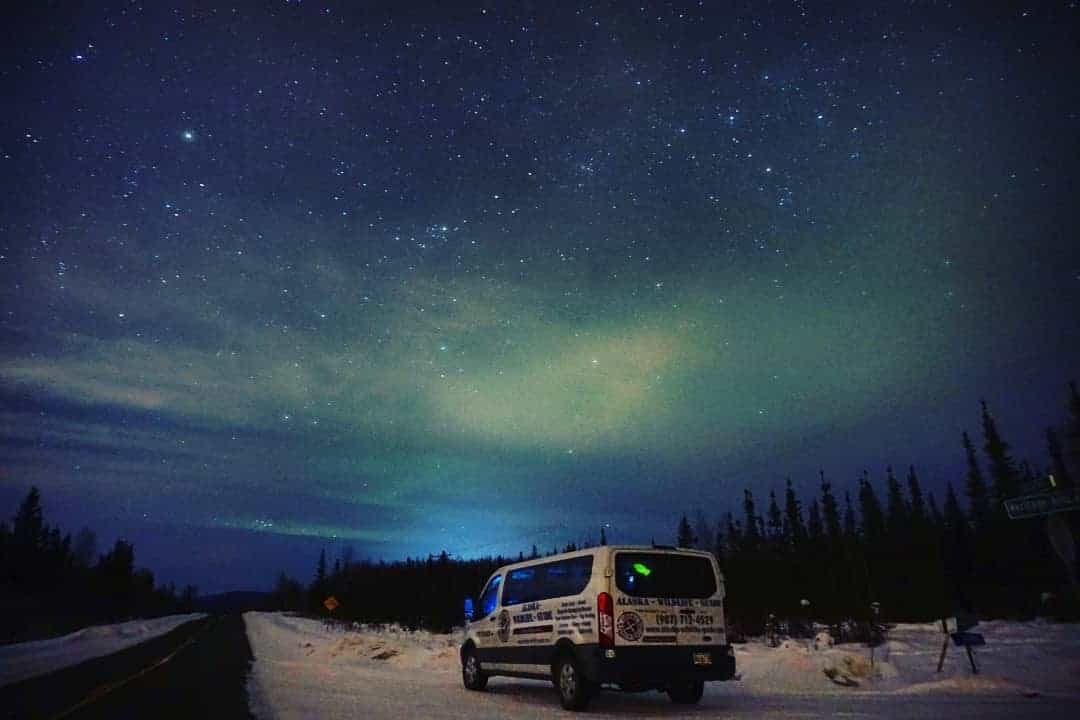 About them:
They are a family-owned business and speak German and English. During the winter, they offer private Snowmobile tours and guided snowshoeing and ice fishing on Chena Lakes. All year-round service for singles, families, or groups. Their summer tours include an Arctic Circle Day Tour, Delta Junction Tour, Chena Hot Springs Day Tour, Fairbanks Heritage Tour, Table Top Mountain Hike, Wickersham Dome Hike, and Angel Rocks Hike.
Location:
North Pole, Alaska
Trip we want to take with them:
Arctic Circle and Northern Lights Tour from Fairbanks
A full-day adventure crossing the Arctic Circle to watch the Alaskan Northern Lights. Along the way, see the expansive landscape of Alaska's untouched wilderness.
What you need to bring:
Snacks and water because it's a long day.
Cost:
$260 per person
Instagram
Facebook
Find them here: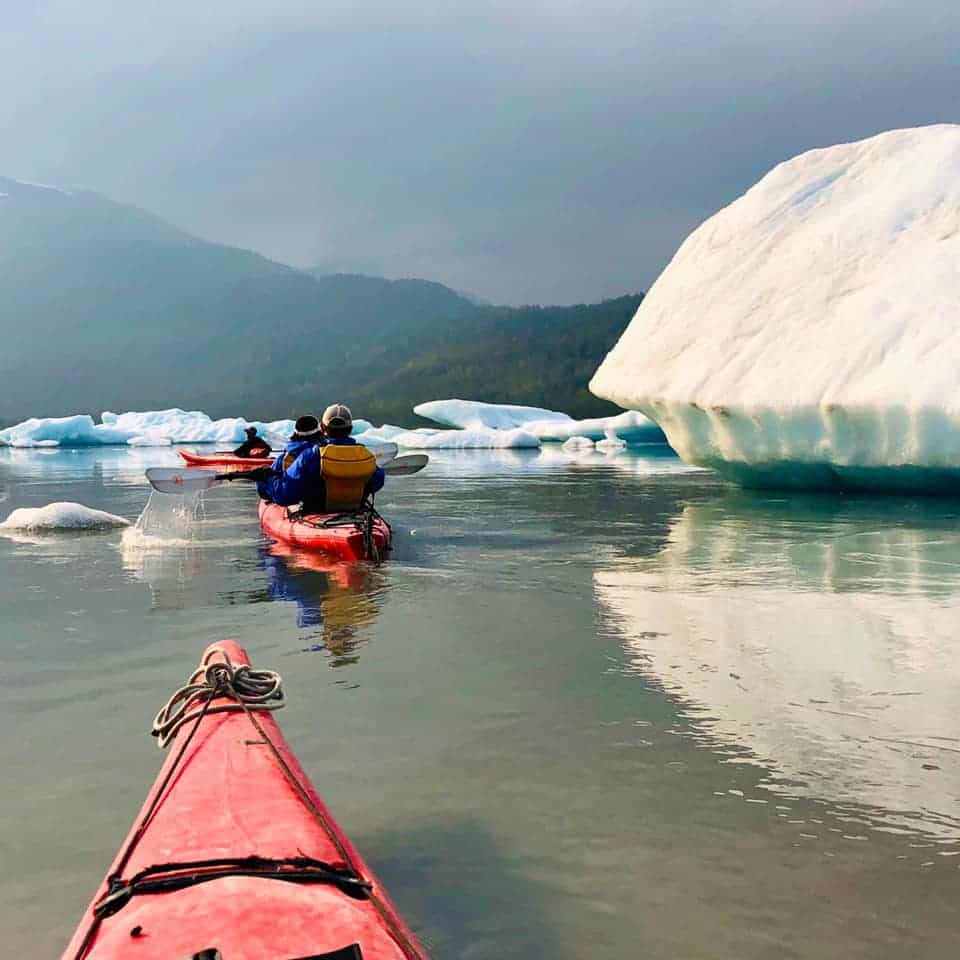 About them:
Their mission is to inspire and cultivate personal and environmental responsibility, transformation, and integrated thinking by providing superior wilderness guiding services in Alaska. For over 20 years, Ascending Path has been facilitating wilderness adventures with an outstanding safety record. they carefully manage risk by mindfully calculating the dynamic formula of probability and consequence.
Location:
Girdwood, Alaska
Trip we want to take with them:
Spencer Glacier Kayaking Tour
The paddle includes outstanding views of the glacier and icebergs floating in Spencer lake with photo and rest stops to learn about interesting local wildlife, icebergs, history, and glaciology. Guests will unload from the kayaks and hike from Kayak cove back to the Whistle stop.
What you need to bring:
Wear comfortable warm synthetic clothes dressing in layers (long sleeved shirt, long pants, fleece jacket, rain jacket, rain pants, gloves, wool/fleece hat, sunglasses, ball cap) hiking boots or trail shoes with a rugged sole. Bring a small backpack and camera.
Cost:
$339 per person
Instagram
Facebook
Find them here: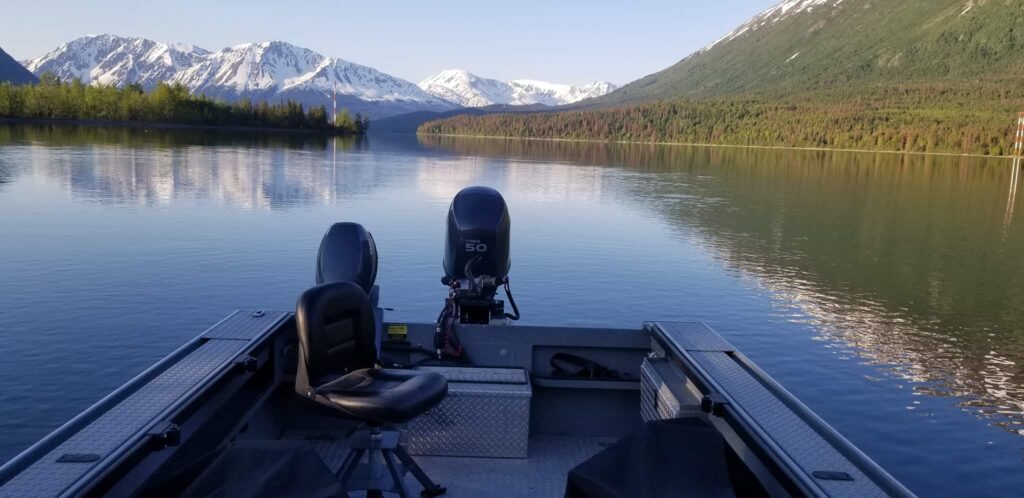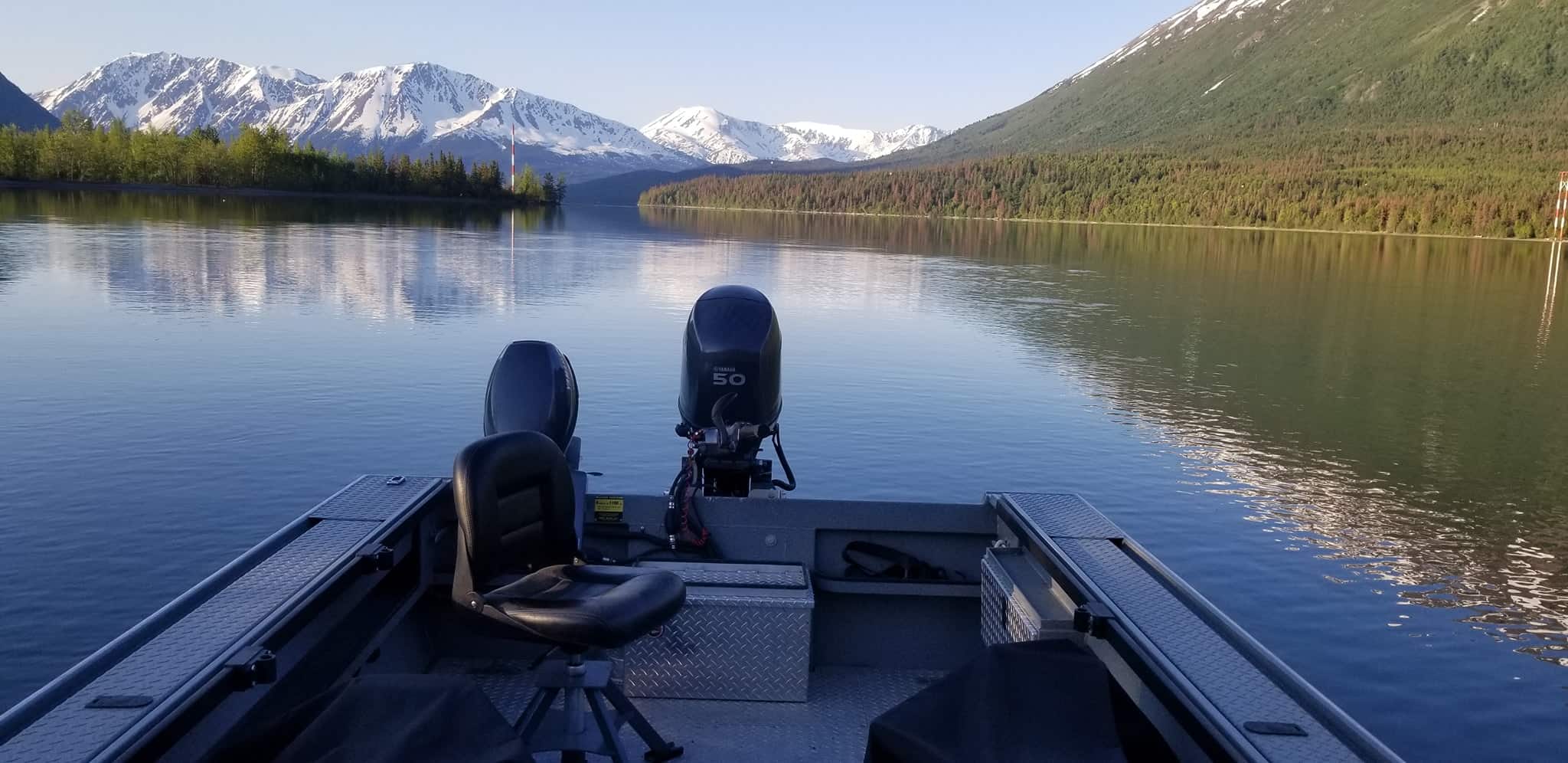 About them:
Founded by Jackie and Dave, the two share a mutual passion for fly fishing and wild, domestic and anadromous rainbow trout, and salmon. They are passionate about their roles as fishing guides and providing the best guide service on the Kenai Peninsula, namely the Kenai and Kasilof rivers near Cooper Landing, Sterling, Soldotna, and Kenai, Alaska.
Location:
Cooper Landing, Alaska
Trip we want to take with them:
Silver Salmon Alaska Runs On The Kenai River – Full Day
Their Kenai River silver salmon fishing guides offer several methods for silver fishing. For example, Fly Fishing, Spin Fishing, Back Trollling, Bobber and Eggs, and Spey Fishing. They target Silvers as they migrate up the river or in slack water areas just off the main current where Silver Salmon like to hold well before they spawn.
What you need to bring:
Current Alaska state fishing license – available online at adfg.alaska.gov/store
Sunscreen, bug repellent, polarized sunglasses
Weather-specific clothing (layers and warm socks)
Cost:
$295 per person
Instagram
Facebook
Find them here:
https://cooperlandingfishingguide.com/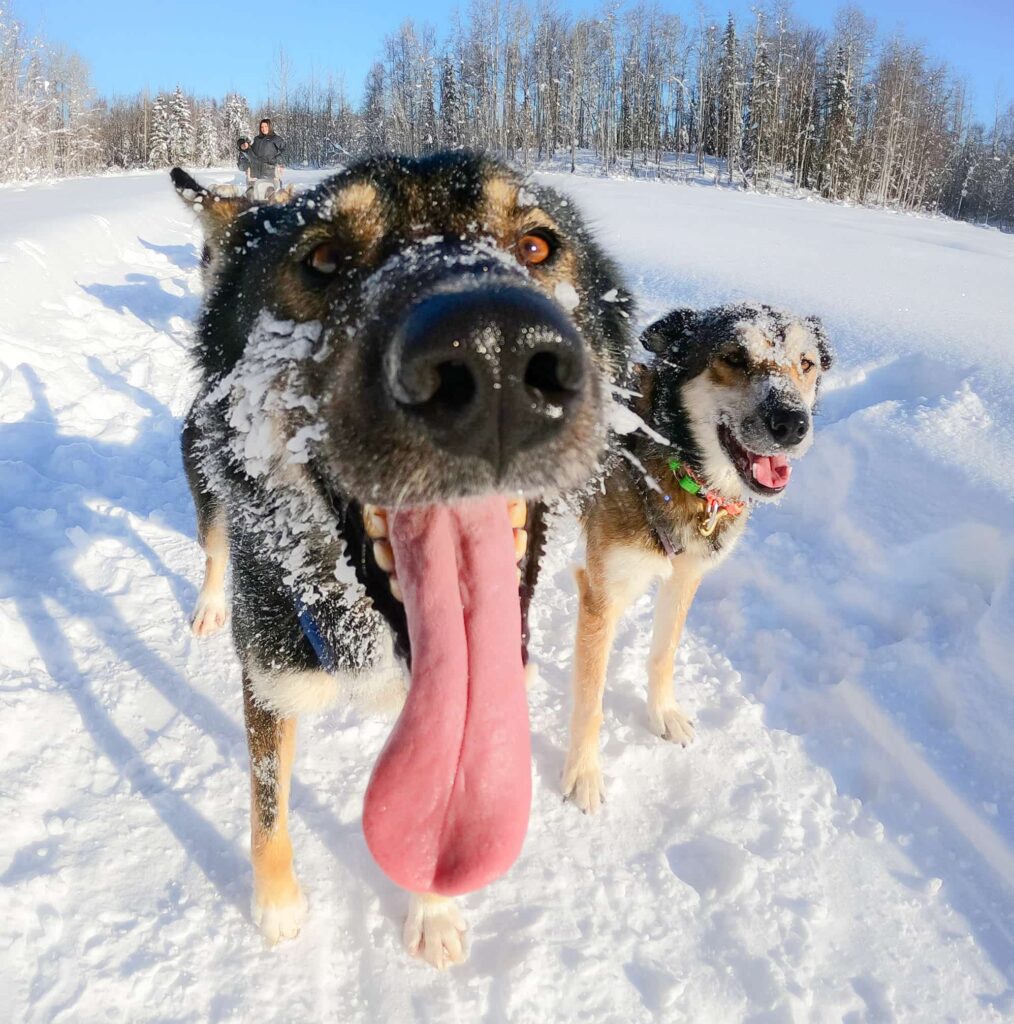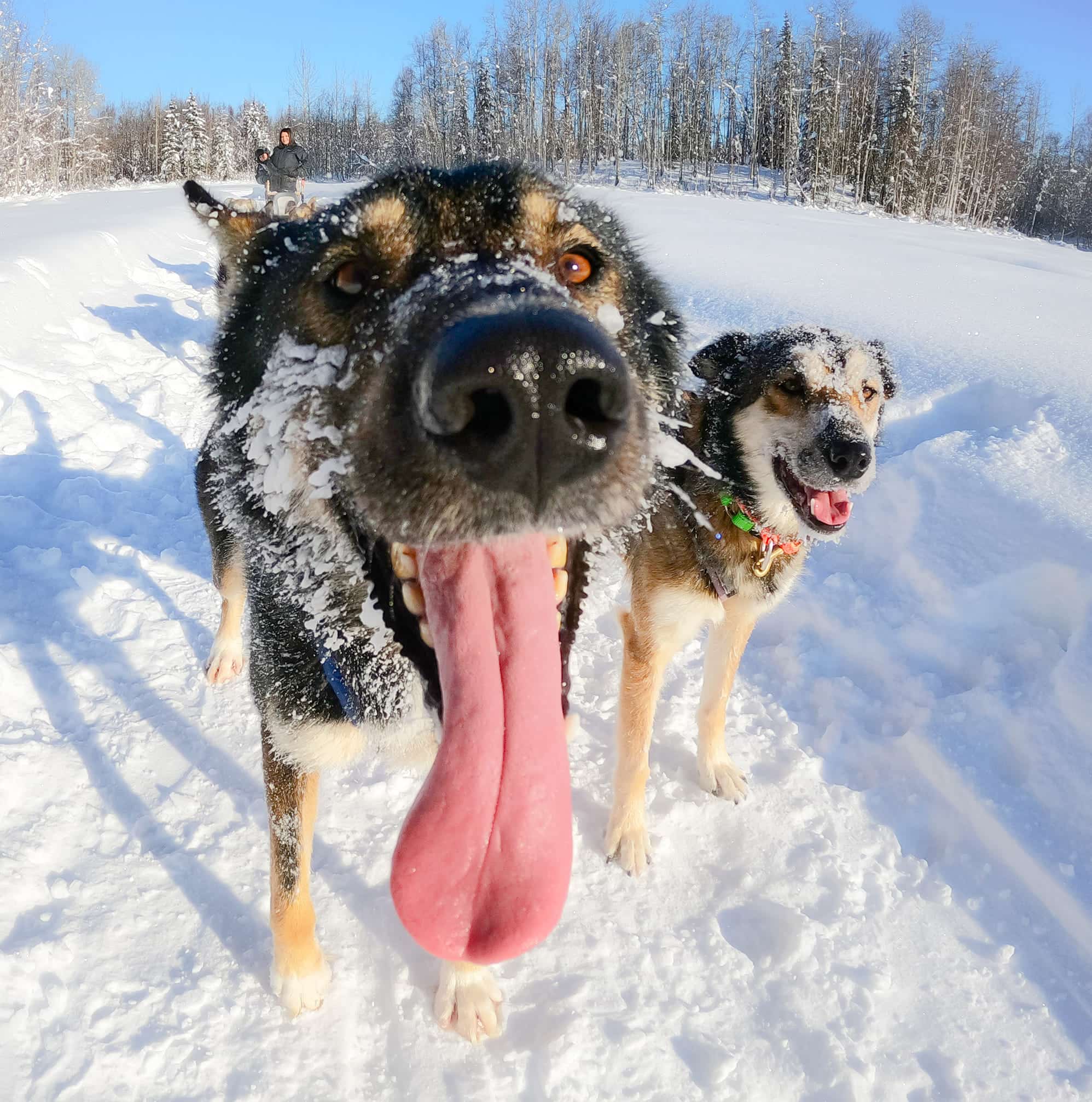 About them:
Snowhook Adventure Guides of Alaska (SAGA) offers tours year round whether you're interested in gliding on a glacier in the summer, swapping stories of life on the trail while visiting a working dog kennel, or an extended adventure on trails that can take your breath away.
Location:
Willow, Alaska
Trip we want to take with them:
Alaska Winter Experience Adventure Tour
In the morning you'll go on their signature dog sled tour where you'll enjoy the thrill of running with a team of Iditarod sled dogs over winter trails. Their expert guides who have raised and raced with these dogs will share a life lived with dogs and show you the beauty of Alaska by dog sled.
After dog sledding, you'll transition to the snowmobiles for a little thumb-on-the-throttle fun! Whether you're new to snowmobiling or are an experienced rider, they'll tailor the tour to your needs and ability level. Their experienced guides will work with you to build your skills and confidence as we head out on the trails. They will travel over groomed trails, up and down hills, and through the powder
What you need to bring:
They provide all the outerwear — insulated coveralls, boots, and gloves. They recommend dressing in appropriate layers and bringing a neck gaiter or scarf. They issue you a helmet and goggles for the snowmobiling portion of the tour.
Cost:
$325.00 per person
Instagram
Facebook
Find them here: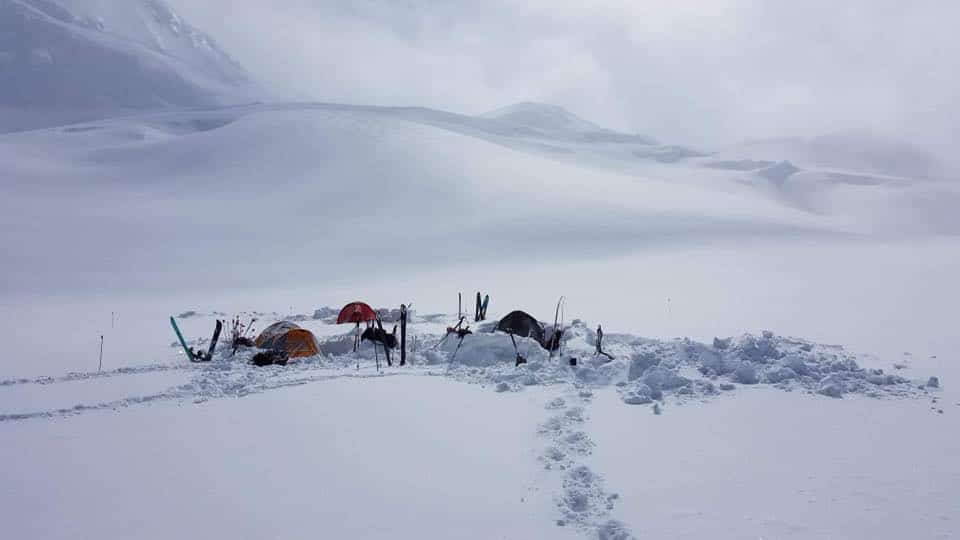 About them:
St. Elias Alpine Guides has been guiding first-rate adventures led by professional guides since about 1978. They are professional Alaska adventure guides and Alaska hiking guides with decades of experience in the wilderness. From half-day glacier hikes to week-long backpacking trips and 30-day climbing expeditions, they take great pride in making sure that your experience is exceptional!
Location:
McCarthy, Alaska
Trip we want to take with them:
Mt. Bear Expedition
Located just five miles from the Canadian border, 14,831 foot (4,520 m) Mt. Bear qualifies as a "big mountain" with nearly 5,000 ft. (1,524 m) of vertical relief. There are several route possibilities enabling them to tailor the climb to your ability. Mt. Bear also makes for a fantastic ski mountaineering ascent, with a possible traverse of the mountain for parties with a little extra time. Mountain skills are helpful, but not required.
What you need to bring:
They have an entire equipment list of what you need to bring.
Cost:
$3,500 per person
Instagram
Facebook
Find them here: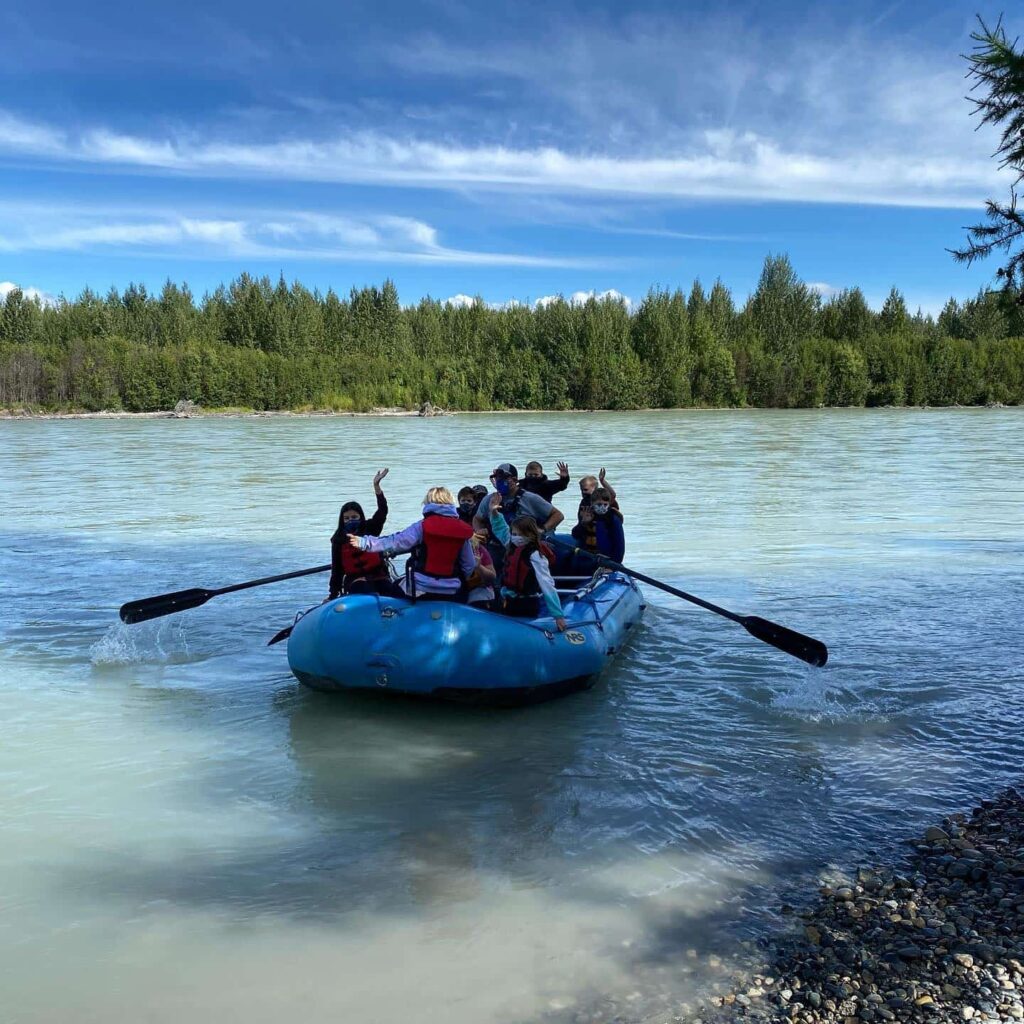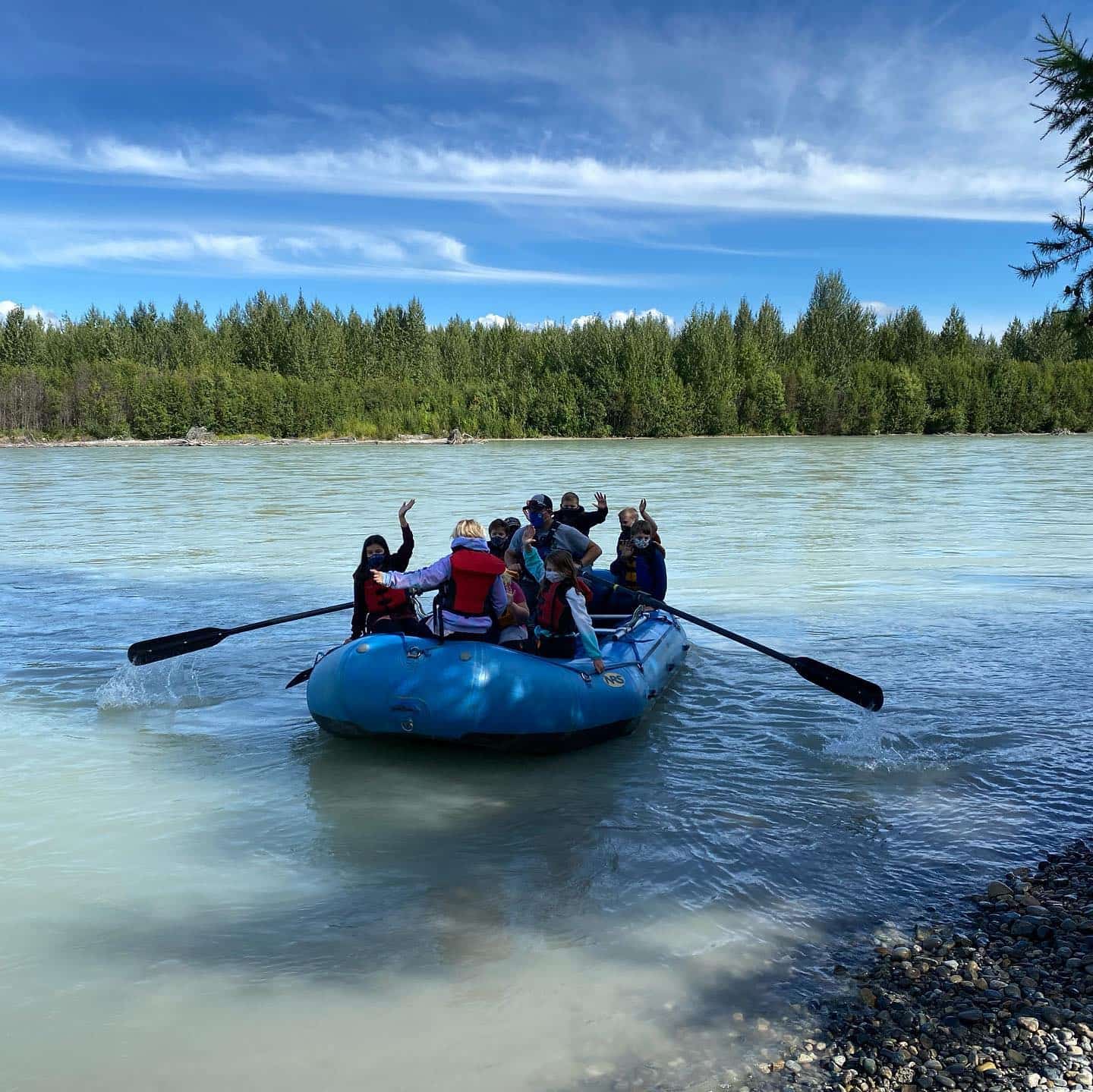 About them:
Location:
Trip we want to take with them:
Chulitna River: Floating the Southside of Denali
With breathtaking views of the Alaska and Talkeetna Range, their naturalist guides lead you on a unique excursion catering to all ages. Their van will transport you to the launch site on the wild and scenic Chulitna River. Float in remote and clear streams. Camp in a pristine wilderness area at the river's edge. Bear viewing is a typical attraction on this trip, also moose, porcupine, wolf, eagle, and fox.
What you need to bring:
Equipment for camping will be provided, as well as a menu that can be personalized to any dietary need.
Layers are always the best bet for any Alaskan adventure! If you layer up you can adjust as quickly as our weather does! T.R,G. will provide rubber over boots, rain gear, and PFD's.
Cost:
$599 per person, $499 for children age 10 and under.
Minimum of two adults.
Instagram
Facebook
Find them here: