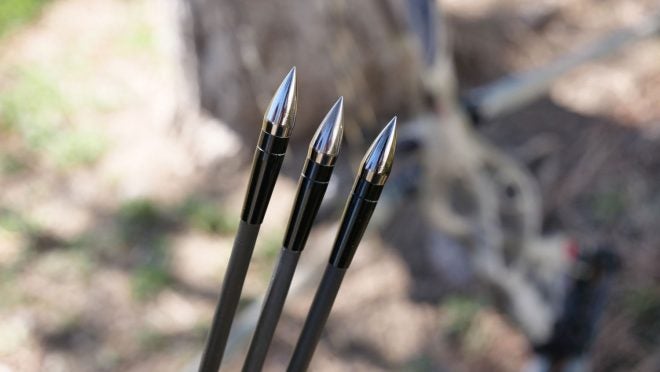 Using your expensive and sensitive broadheads for target practice isn't something you want to get in the habit of doing. However, at the same time, you don't want to dial in your scope or range your crossbow with a tip that doesn't share the same point of impact as what you'll be using to hunt. That is why SEVR is excited to introduce their new Match Grade field points that will come in a wide variety of diameters and grain weights so that you can have a more affordable and accurate field point that closely mimics your favorite broadhead.

Introducing New Match Grade Field Points from SEVR
"SEVR Match Grade field points have been designed with attention to every detail. Match Grade points feature an elongated tangent ogive shape, inspired by high ballistic coefficient bullets. This provides for superior long-range accuracy and easier extraction from practice targets. Every point is precision machined from SEVR's hardened Robusto™ steel, with a slick, dark nickel coating for a mirror-like surface finish. Offered in standard 8-32 threads in five popular diameters in 100 and 125-grain weights. The 11/32" diameter adds a 150-grain option to perfectly match 150-grain crossbow broadheads."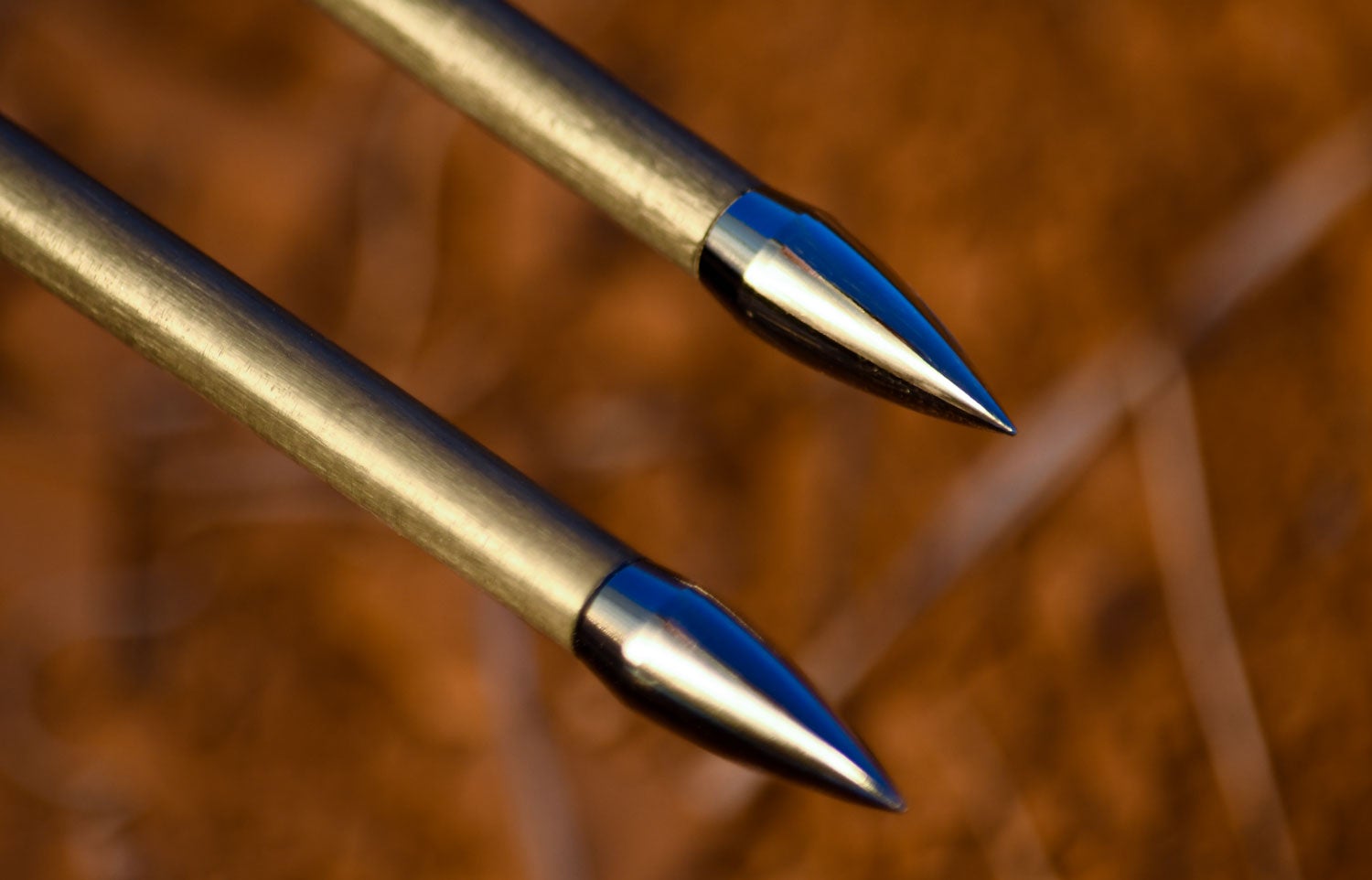 SEVR claims that their Match Grade field points have the tightest tolerances in the industry and are weight accurate to within half a grain as well as concentric to a tolerance of just a half-thousandths of an inch. This means that you can be certain that your broadheads will remain accurate even if you're practicing with the equivalent weighted SEVR Match Grade Field point. Not only will you be saving money, but not breaking your expensive and valuable broadheads, you'll be honing in your skills with a great equivalent that only costs $5 per pack of 3 – super economical!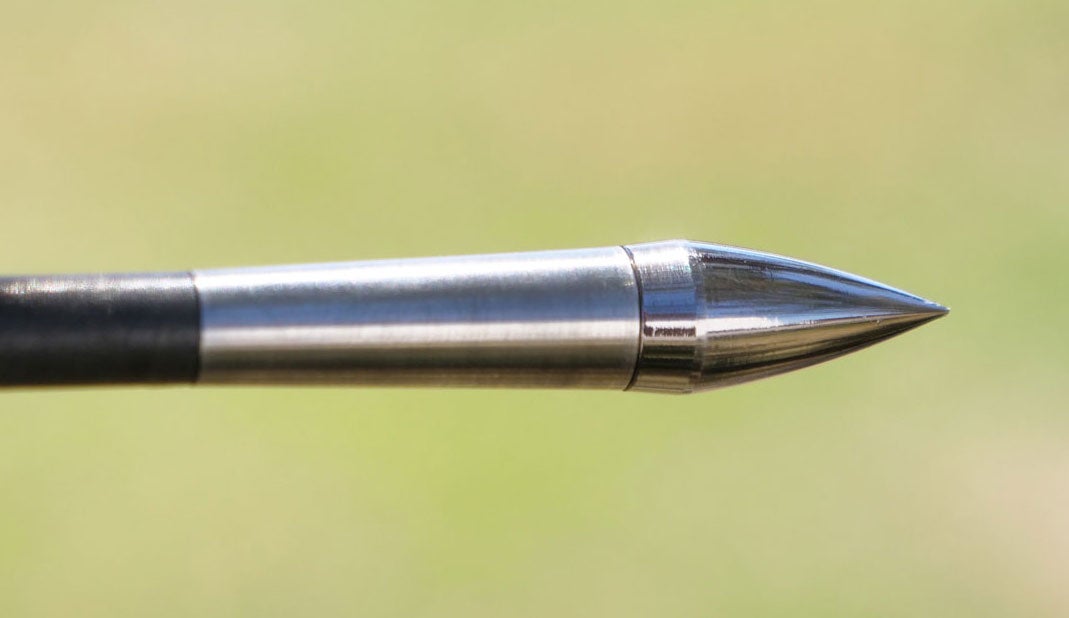 FEATURES:
Made from SEVR's exclusive RobustoTM Stainless Steel
Dark nickel-plated and polished mirror finish
Oversized OD for easier arrow extraction
Extended length high-ballistic coefficient design
Standard 8-32 threads
Available in 17/64", 9/32", 19/64", 5/16", and 11/32" diameters
Available in 100 and 125 grains in all sizes and 150 grains in 11/32"
Sold in 3 pack quantities