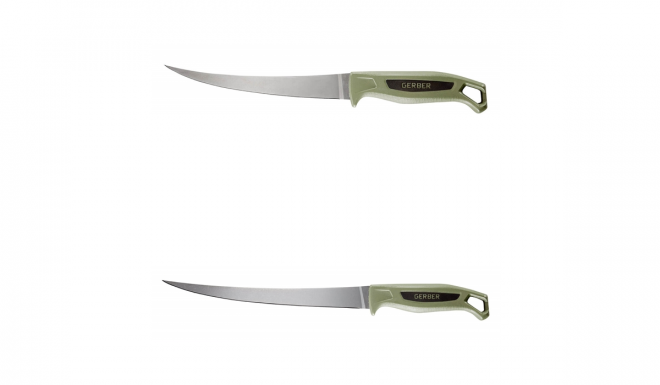 The second best part of fishing, aside from the act itself, is eating what you catch. There aren't many things that are better than a fresh rainbow trout over an open fire. There's a lot of work to be done between those two things, however. One tool that is absolutely necessary to successfully eat your fish is a good knife. Fillet knives are designed specifically to glide through the often delicate flesh of a fresh-caught fish. If you're in the market for a new fillet knife, Gerber might have the thing for you. Now available in a 7″ and 9″ version, this is the new Ceviche fillet knife from Gerber.

Gerber Knives Coverage on AllOutdoor
"When you've just caught your next meal, you demand a fillet knife that expertly handles that precious catch. The Ceviche™ is the no-fuss, task-specific blade you need on deck to handle the cleaning of everything from pan fish to trophy-sized Walleye."
Introducing the Ceviche Fillet Knife from Gerber Knives

The Gerber Ceviche fillet knife is available in two versions. One has a 7.14″ blade and the other has a 9.18″ blade. Aside from that, the knives are the same. They have a textured grip to keep your wet hands from slipping. The blade is coated in Salt Rx to increase corrosion resistance. The lanyard hole in the grip allows you to tie the knife to something so it isn't lost if dropped. The knives come with a vented sheath to keep your sharp edge safe.

SPECS
Overall Length: 12.43″ (7″), 14.46″ (9″)
Weight: 3.1 oz, 3.33 oz
Blade Material: 5Cr stainless steel
Blade Length: 7.14″, 9.18″
MSRP: $25.00, $30.00

If you'd like to order one for your next fishing excursion, you can find both versions on the Gerber website. You can also see more from the company by liking and following on social media. Gerber can be found on Facebook, Instagram, Twitter, and YouTube. Start up your campfires!