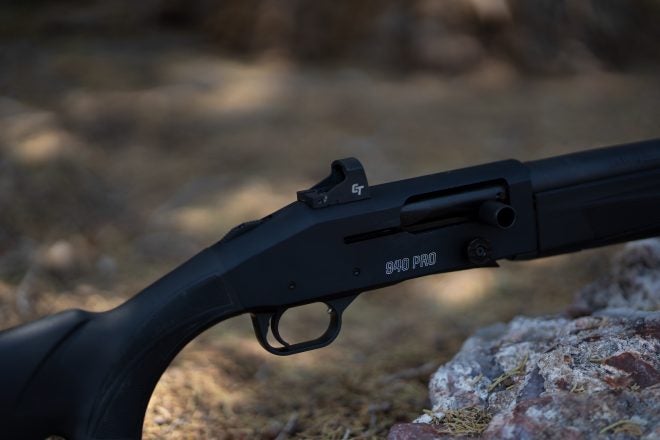 It may not be anything anyone asked for, but according to some who attended a recent event at Gunsite in Arizona, Mossberg's NEW 940 Pro Tactical is a great piece of new shotgun hardware you might want to get your hands on. The new Mossberg 940 Pro Tactical is an optics-ready shotgun that is adaptable both to the shooter and to your mission whatever that may be. Featuring a cylinder choke 18.5″ barrel that is also capable of mounting Accu-chokes, the new shotgun also has an adjustable length of pull and even Drop and Cast adjustments so you can get it dialed in for duty in an instant.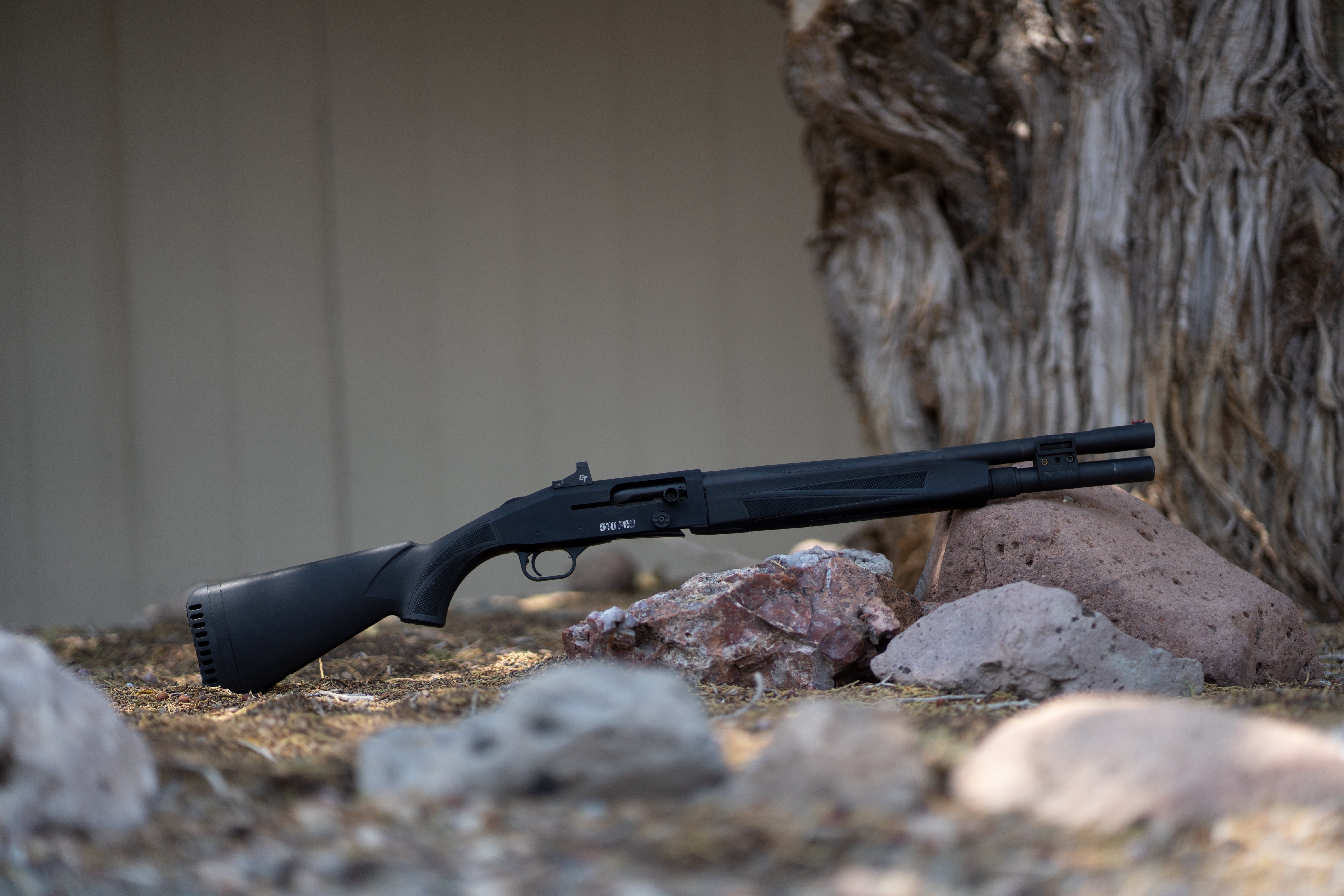 Mossberg Unveils the new 940 Pro Tactical Semi-Auto Shotgun
Mossberg 940 Pro Tactical Specs
Capacity: 8-rounds (7+1 with 2.75″ Shells)
Gauge: 12-Gauge
Chamber: 3-Inch
Barrel: 18.5″
Choke: Cylinder Choke with Accu-Choke compatibility
Length of Pull: Adjustable
Stock: Synthetic stock Adjustable for Drop and Cast
Weight: 7.5 lbs
MSRP: $1,120.00
A lot of the improvements that were seen with the introduction of the Jerry and Lena Miculeck inspired JM Pro have been carried over to the new 940 Pro Tactical series. The new 940 Pro tactical will feature an 18.5″ smoothbore barrel, but with a flared front end for the use of chokes which is a unique feature as far as tactical shotguns go. The operating handle and bolt release have been enlarged for easier use with gloves in stressful situations. The 940 Pro Tactical also features an enlarged loading port similar to Mossberg's competition shotgun that also includes an enhanced lifter that will prevent pinching when double or quad loading shells. The 940 Pro Tactical also features a freshly redesigned gas system meant to improve both function and ease of maintenance with cleaning intervals as high as 1,500 rounds in between cleanings. Other improvements that put this new shotgun in a more tactical role include barrel-mounted forward M-LOK slots for the attachments of lights and lasers.

The 940 Pro Tactical is pre-cut from the factory for a micro red dot sight. Apparently, Mossberg didn't initially anticipate producing this version of the new shotgun, and instead, it was only a one-off project that was done for fun. However, attendees of Mossberg's media event enjoyed the experimental platform so much that Mossberg designed to refine the design a bit more and bring it to the open market. At the time of writing, no hard release date has been set for the new shotgun, however, representatives from Mossberg say the new 940 Pro Tactical should be available for order "soon." I'd like to hear your thoughts on this new shotgun. Does the addition of a redesigned gas system and an integrated optics-ready cut make this a great option for a tactical shotgun? Furthermore, how do you guys feel about the MSRP of $1120? Let us know your thoughts, and comments down below!