So, this year in preparation for a fishing trip that never came to be, I bought a Mustad Addicted Bonk Em' All Kill Bag. I was short on space in the truck bed to fit another hard cooler, but possibly needed more cold storage space. So, this collapsible bag that could fit into a tighter space than a traditional cooler seemed like a great solution for me. Along with that need, I thought it would be a great choice to take on the pier for king mackerel. Often you have to cut a king mackerel in half to fight it in a cooler, though FWC does frown on that practice. So, a longer bag like this could be a better choice than my usual hard coolers.
The Mustad Addicted Bonk Em' All Kill Bag is their budget offering for a kill bag, a smaller kill bag at 38″ long. It's not something you will be putting giant tuna in but it definitely is big enough for most catches. It is made of 500D PVC Tarpaulin material for the main body. For hardware, the bag has heavy-duty zippers and heavy-duty nylon carrying straps. As well as having a drain in the bottom corner of the bag for draining water and blood from your catch.
Review: Mustad Addicted Bonk Em' All Kill Bag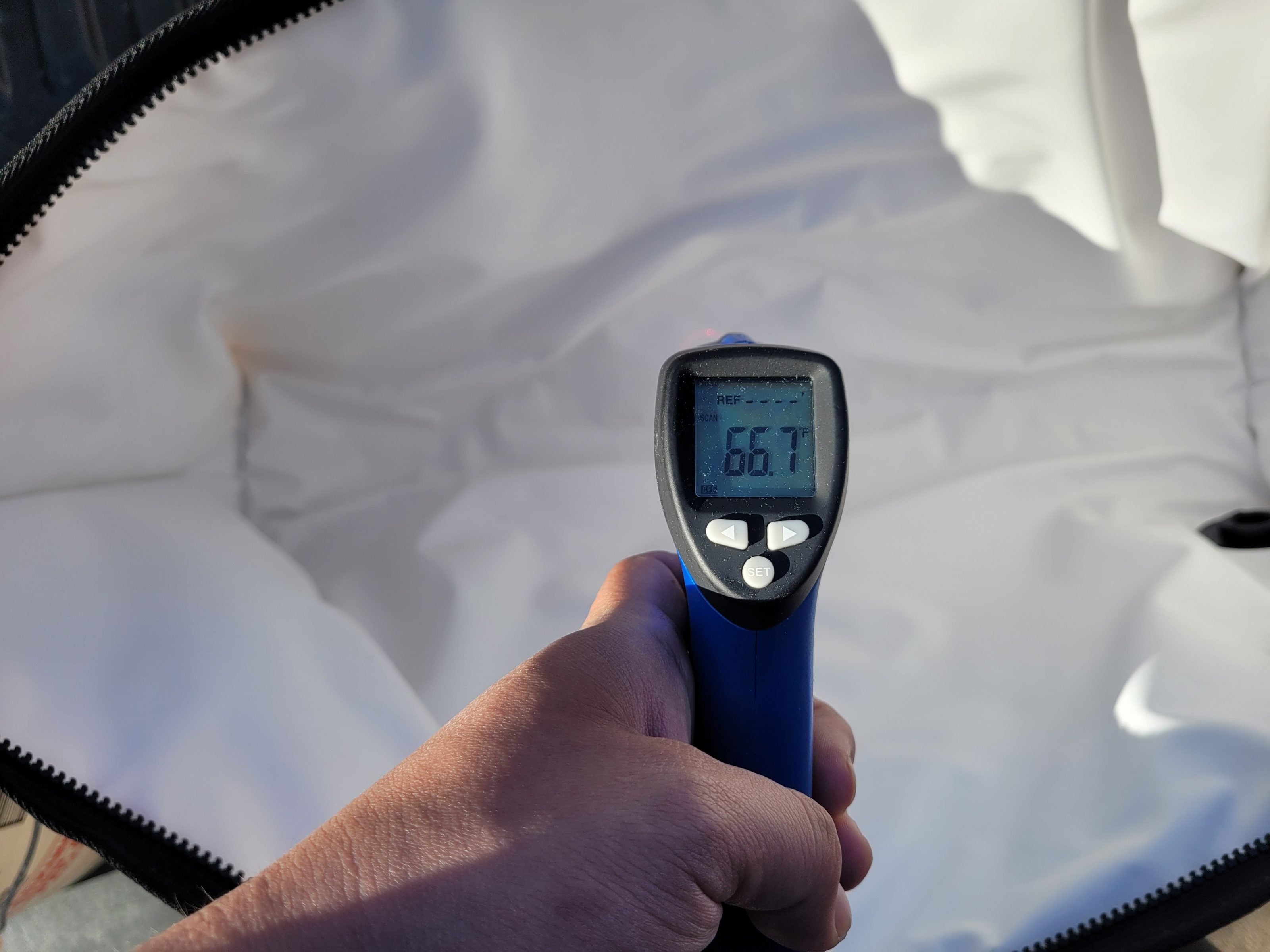 Before my trip, I ran an ice retention test on the Mustad Kill Bag just to see how it holds up. For this ice retention test, I did not prechill the bag with sacrificial ice or ice packs. I added 5 gallons of ice from a commercial ice machine to the bag, which was at room temp. I have to clarify that machine ice and ice from your freezer are different. Machine ice, while still frozen, tends to be slightly warmer than ice from your freezer. Then the bag was left outside in the bed of my truck. This would be the test area and the bag would be used for food transport for work.
During the test, the outdoor air temperature was around 75-80F during the day and around 50-55F at night. The kill bag also had food transported in it from the wholesale store to work. And was opened multiple times a day. This was to imitate real-world use conditions for when you're fishing. Because opening any cooler or bag will cause more ice to melt than leaving it shut for the whole period. To leave a cooler closed all day without using it doesn't give you a practical result. Also, it should be noted the zipper is not airtight or watertight as I'll show later.
The ice stayed very solid for the first day of use, especially for a soft bag like this. I was honestly surprised by how well it held up to use and staying in a hot truck bed. But by the end of the first day, you could see meltwater starting to form under the ice. It was not enough water to be slush and completely dunk whatever item you had in the kill bag yet. But this was already a sign of what was to come.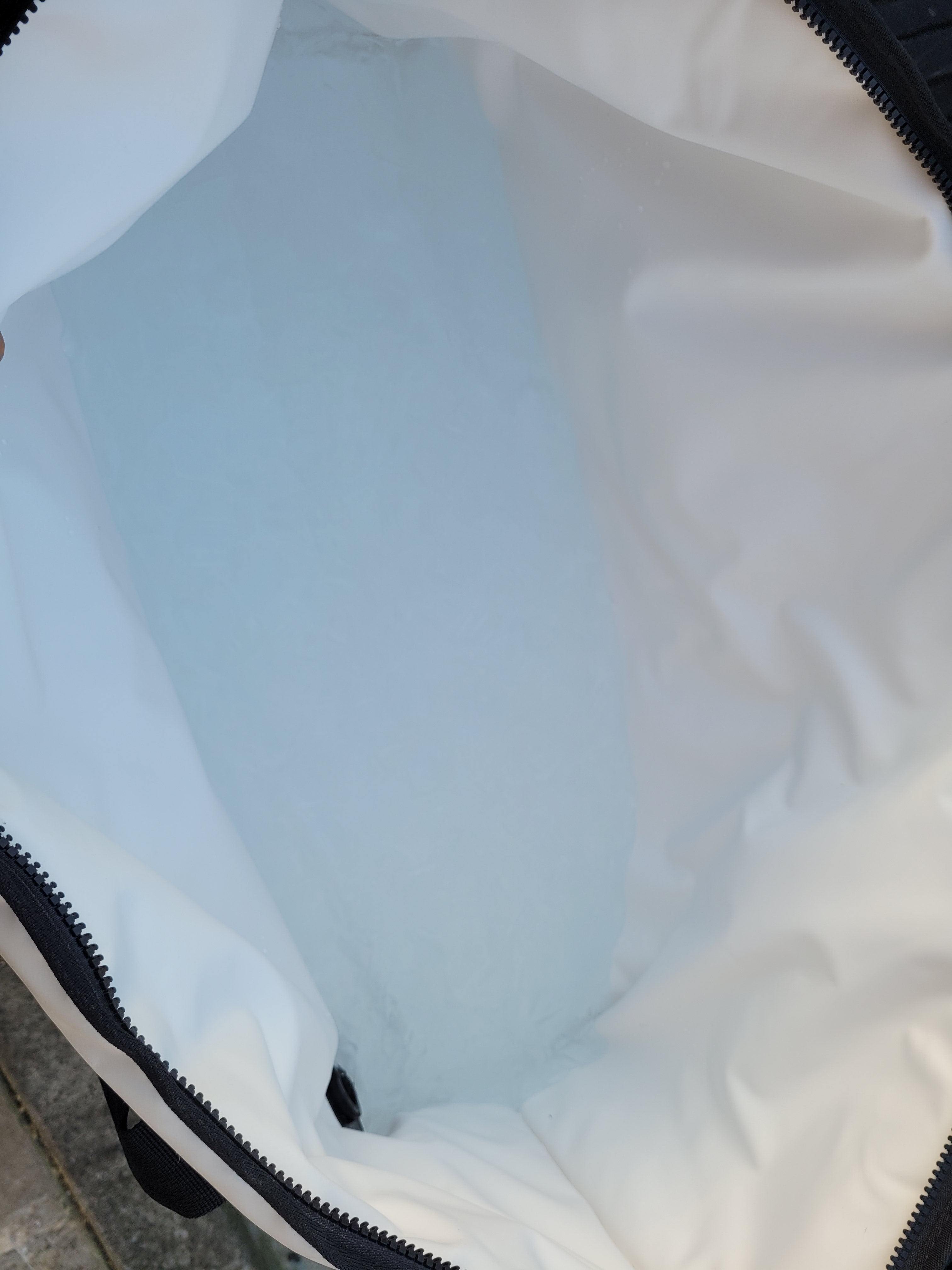 As the picture tries to show, by the middle of Day 2 of the testing the meltwater was significant. There was more water than ice at this point. It was still cold in the kill bag so you could definitely keep your catch still in it. But for my testing purposes, this was enough. I got two days of use out of 5 gallons of ice in the bag.
Function wise this did about what I expected for it. It is a soft bag of not crazy thick material and does not have a proper seal in the zipper. The goal of the bag is to store some fish during a trip and maybe on the way back to the house. Not hold ice for 5 days on an Overlanding trip.
Pros
Quality Materials
Compact Storage
Good Quality Drain
Straps are attached to the bag body and run completely around the bag
Price
Cons
The finish is rough
Zipper tabs need something more to grab
The zipper has no seal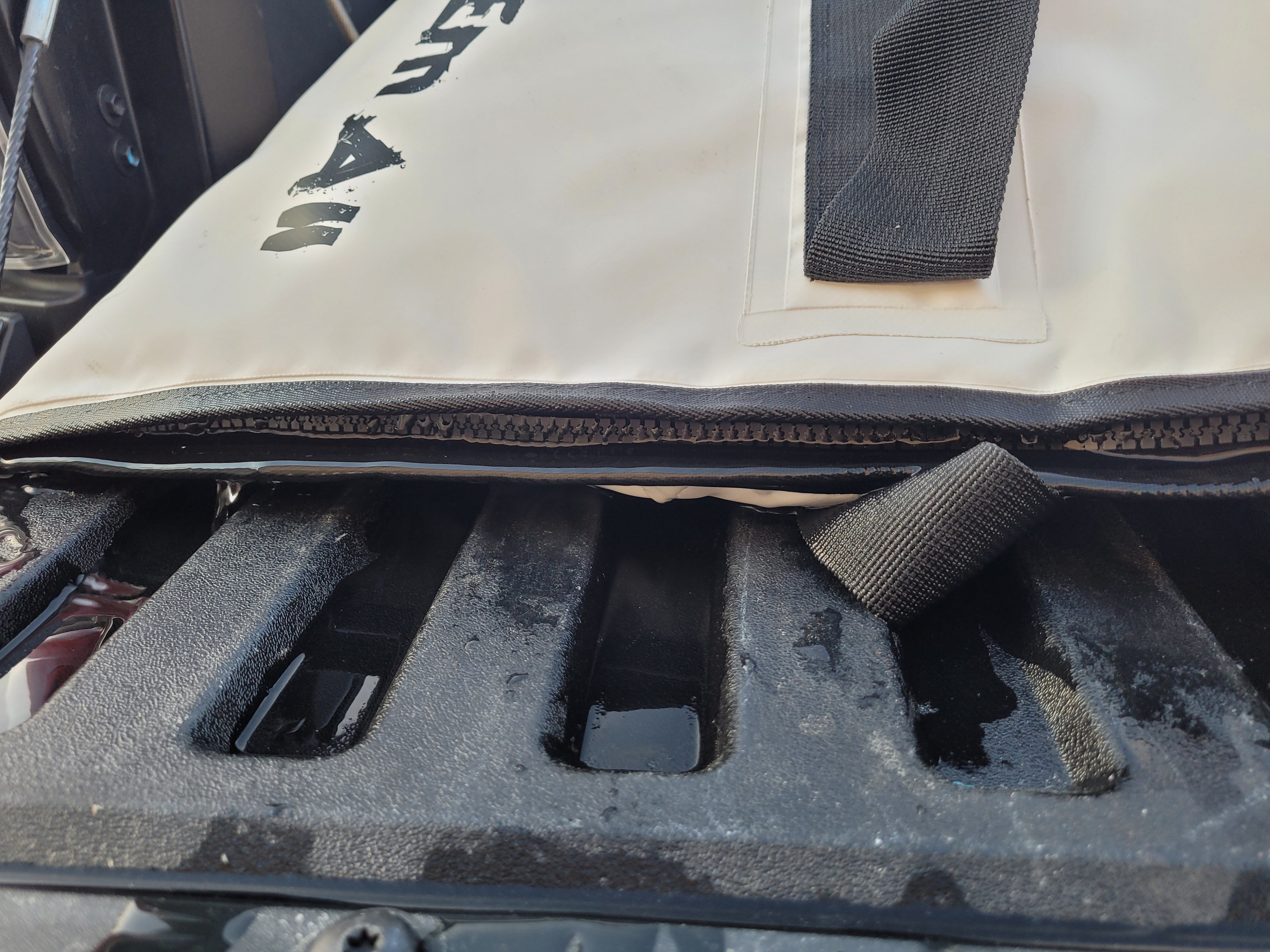 Overall I would say this bag is definitely worth the $60 for the amount of bag you are getting. The bottom of the bag doesn't leak, and the ice retention was honestly better than expected. While it does have some downsides with it being a bit roughly put together that is mostly cosmetic. My biggest grip is, with wet hands the zippers not having any sort of cord pull tabs will be a pain to use. But that is easily solved using some paracord. I look forward to using this bag on more pier fishing trips to really test it out. You can find this bag online here – MSRP $60.