A few years ago, I had the opportunity to spend a week driving the 2020 ROUSH F-150 5.11 Tactical Edition — you can read my recap of that experience here. The short version is that I gave the keys back rather begrudgingly, since the 650-horsepower Coyote V8 made it mind-bendingly fast for a full-size pickup. So, I'm glad to see that ROUSH has followed up with an updated version for the 2022 model year. I'm also glad to see it has even more horsepower on tap (assuming you spring for the optional supercharger, which you certainly should). The 2022 ROUSH F-150 offers upgraded wheels, tires, suspension, exhaust system, interior, lighting, and much more.
The new 2022 ROUSH F-150 can be ordered online as a new vehicle, delivered through ROUSH's dealer network, and comes standard with a 3-year/36,000-mile warranty. It's based on your choice of a 302A XLT or 502A Lariat Ford F-150 chassis, with the choice of nine exterior color options and two different ROUSH leather interior options.
Satin black graphics on the hood, windshield, and tailgate are standard; there's also an optional body-side graphic package (pictured above). Each 2022 ROUSH F-150 comes with 20-inch Iridium Gray Satin wheels and 33-Inch General Grabber A/TX All-Terrain Tires. Unique fender flares with accent lighting accommodate for the widened footprint, and can be ordered in satin black (standard) or matched to the body color as seen above (optional). ROUSH also adds a Performance Coil-Over Suspension System for improved ride on- and off-road.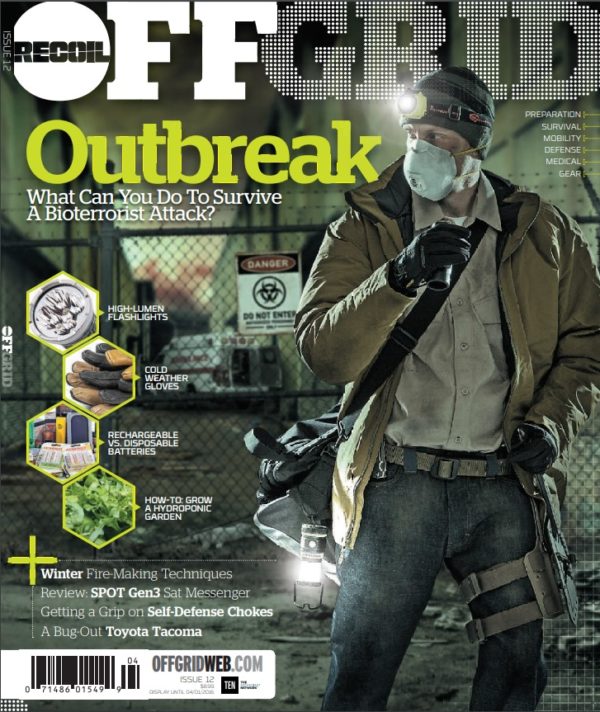 Subscribe Today and Save!
ROUSH badges are affixed to the exterior and interior, and the optional premium leather package (pictured above) includes an embroidered ROUSH logo on each headrest. A dual-tip performance exhaust system is standard, but an electronically-controlled active exhaust is available for those who don't want to wake the neighbors when the truck fires up.
You may notice the ROUSH supercharger kit isn't listed as an option in the build configuration menu — that's because it's ordered separately. However, having driven a truck with this supercharger system, I'll attest that it makes a night-and-day difference in performance. The 2.65L R260 TVS supercharger brings power output to 705 horsepower and 635 lb-ft of torque, and it's backed by a 3 year/36,000 mile ROUSH limited powertrain warranty when installed by a Ford dealer or other certified ASE technician.
For more information on the 2022 ROUSH F-150, go to RoushPerformance.com.
---
Prepare Now:
Disclosure: These links are affiliate links. Caribou Media Group earns a commission from qualifying purchases. Thank you!
---
STAY SAFE: Download a Free copy of the OFFGRID Outbreak Issue
In issue 12, Offgrid Magazine took a hard look at what you should be aware of in the event of a viral outbreak. We're now offering a free digital copy of the OffGrid Outbreak issue when you subscribe to the OffGrid email newsletter. Sign up and get your free digital copy Click to Download!
---