Adam Scepaniak   11.15.21
Beretta has been producing some of the world's highest-quality firearms for hundreds of years, but some firearm enthusiasts might be surprised to learn they also craft superb technical clothing for hunting, shooting, and the outdoors as well. In fact, they are debuting 3 new clothing items in the Butte Softshell Jacket, Thorn Resistant EVO Jacket and Pant, and Windstryke Hoody. All of which are now available on Beretta's website.
Beretta Coverage on AllOutdoor
The Beretta Butte Softshell Jacket is a menswear item available in sizes Small to XXX-Large and four different colors of  Otter, Green Moss, Ebony/High-Visibility Orange, and Ebony. The MSRP for the Men's Butte Softshell Jacket is set at $179. Further details can be read below as presented by Beretta:
Inner collar in warm and comfortable microfleece
YKK zip closure
Radio pocket with hole for the antenna
Organized front pocket with YKK zip
Side pockets with YKK zip
Elastic band on the wrist
Drawstring regulation at the bottom
Inner pockets with zip and velcro
Rubber logo on the left sleeve
Fitting: regular fit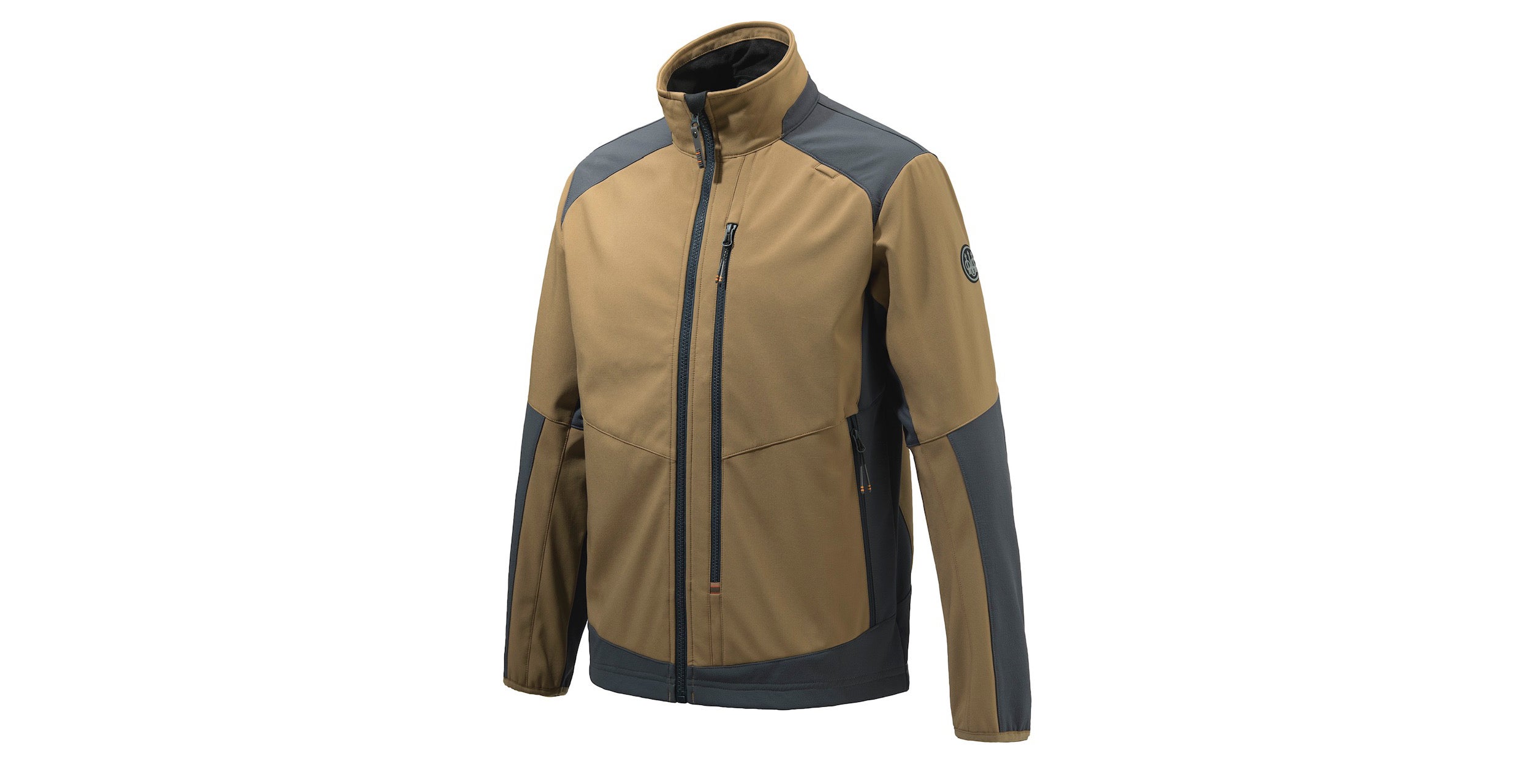 The Beretta Thorn Resistant EVO Jacket and Pant come in similar sizes from Small to XXX-Large with two different color options of Green Moss and High-Visibility Orange at an MSRP of $349. This combo is loaded with technical features for a more active and successful day afield. All of the nitty-gritty specs can be watched in Beretta's video below:
The final set of new clothing that Beretta is debuting for this fall/winter introduction is their Windstryke Hoody. This hoody hails from Beretta's Xtreme Waterfowl Gear collection and is made to be breathable with warm mid-layer insulating materials for all-day comfort. It is available in sizes from Small to XXX-Large and three different colors of Otter, Green Moss, and Ebony. The Beretta Men's Windstryke Hoody retails for an MSRP of $149.
YKK zipper closure
Oversized comfort hood with drawstring
Oversized chest pocket with various compartment organization and zipper closure
Raglan sleeve to aid in movement
Neoprene placket under zipper
Elastic band on the wrist
Sleeve hem thumbholes
Drawstring regulation at the bottom
Rubber logo on the left sleeve
Regular fit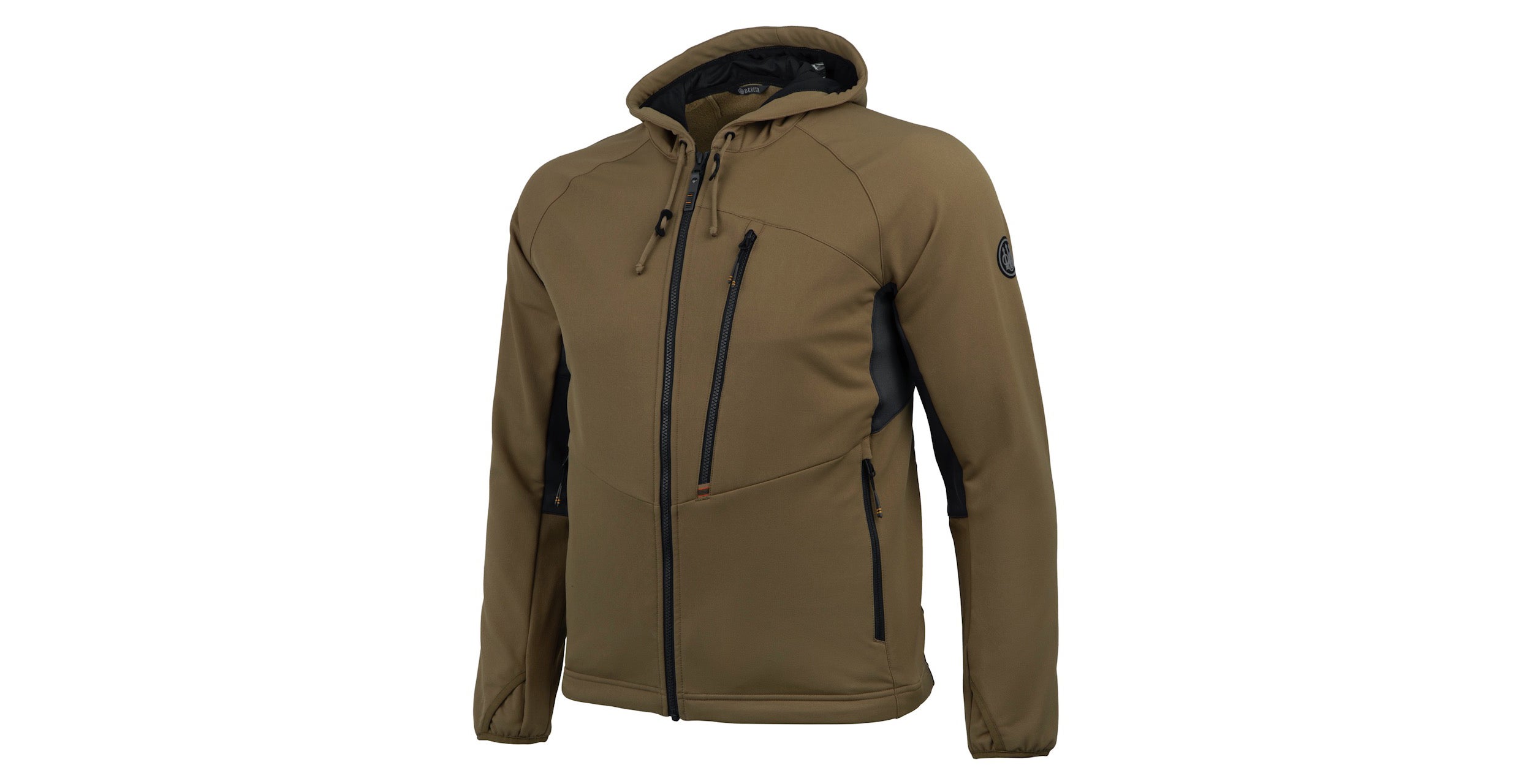 Being as we are in the prime of fall and will soon be transitioning to winter, this is the peak time of year to be in the great outdoors hunting game. Simultaneously, this is when Mother Nature serves up some of its nastiest weather to deter some of the fair-weather hunters and huntresses from going out. Some of this new Beretta clothing could be perfect to combat the elements and continue filling tags for months to come. As always, let us know all of your thoughts in the Comments below! We always appreciate your feedback.
Source Link