In this age of sophisticated map apps and turn-by-turn directions, it's easy to become over-reliant on our cell phones for navigation. However, that can be a fatal mistake if you venture off the grid and your battery dies, you lose signal, or your phone gets smashed. In any of those scenarios, you'll need a backup plan. We highly recommend learning basic land navigation skills with paper maps and a compass, but a portable GPS unit is another worthwhile tool to consider. The new Bushnell BackTrack Mini GPS unit looks like an interesting contender, with a wide range of features and affordable price point.
The New BackTrack Mini GPS Unit
The BackTrack Mini is clearly lined up as a competitor to the popular Garmin Foretrex 601 mini GPS unit, offering similar size, functionality, and reliable GPS/GLONASS/Galileo connectivity. However, at a $100 MSRP, it's half the price of the Garmin product. This caught our attention.
With a simple black-and-white 2.25-inch display and USB-rechargeable 800mAh internal battery, the BackTrack Mini is said to have a battery life of up to 24 hours. Its housing is IPX7 waterproof and lined with high-vis orange rubberized accents to protect against impacts. The glove-friendly buttons are also made from the same rubberized material. There's also a built-in tether so it can be clipped onto a backpack or belt loop with the included carabiner.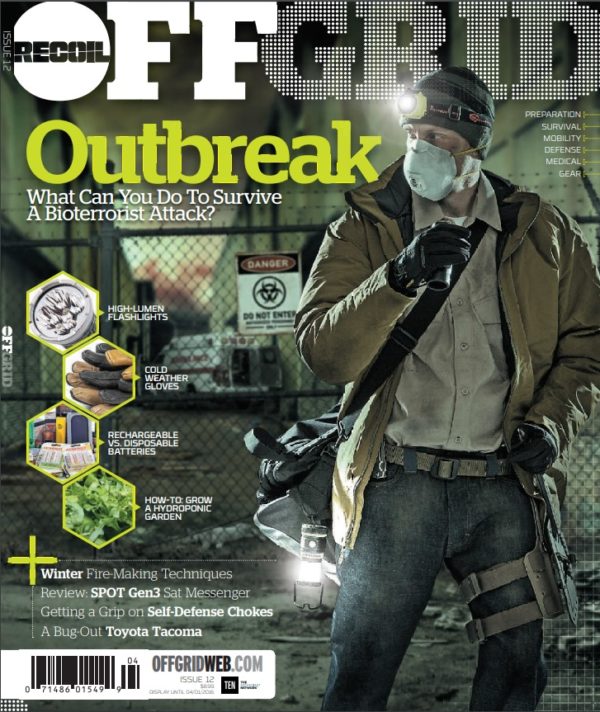 Subscribe Today and Save!
Here's a quick run-down of some of the features of this pocket-sized GPS unit:
Digital compass with latitude and longitude coordinates
Elevation gain and decline
Barometric pressure
Clock with sunrise/sunset and moonrise/moonset times
Breadcrumb route tracking
Programmable waypoints
For more advanced functions, you can use the BackTrack Mini GPS unit's Bluetooth connectivity to pair it with your smartphone. Through the Bushnell Connect app, you can edit and upload trips and waypoints, as well as share this data with your friends. This sync functionality could be useful if your family has more than one GPS unit — each individual will have the same route data loaded and can easily find their way back to the correct path.
For more information on the new Bushnell BackTrack Mini, go to Bushnell.com.
---
Prepare Now:
Disclosure: These links are affiliate links. Caribou Media Group earns a commission from qualifying purchases. Thank you!
---
STAY SAFE: Download a Free copy of the OFFGRID Outbreak Issue
In issue 12, Offgrid Magazine took a hard look at what you should be aware of in the event of a viral outbreak. We're now offering a free digital copy of the OffGrid Outbreak issue when you subscribe to the OffGrid email newsletter. Sign up and get your free digital copy Click to Download!
---
Shop top of the line gear at great prices in the Everest Marketplace and get outside!