Whether you're a plain-clothes officer or a prepared citizen, the last thing we want is to look like it. Casual apparel with additional capability is key in urban environments and 5.11 has just announced additions to their men's line. For those who want to be more dangerous than they look, these are the new options from 5.11 Tactical.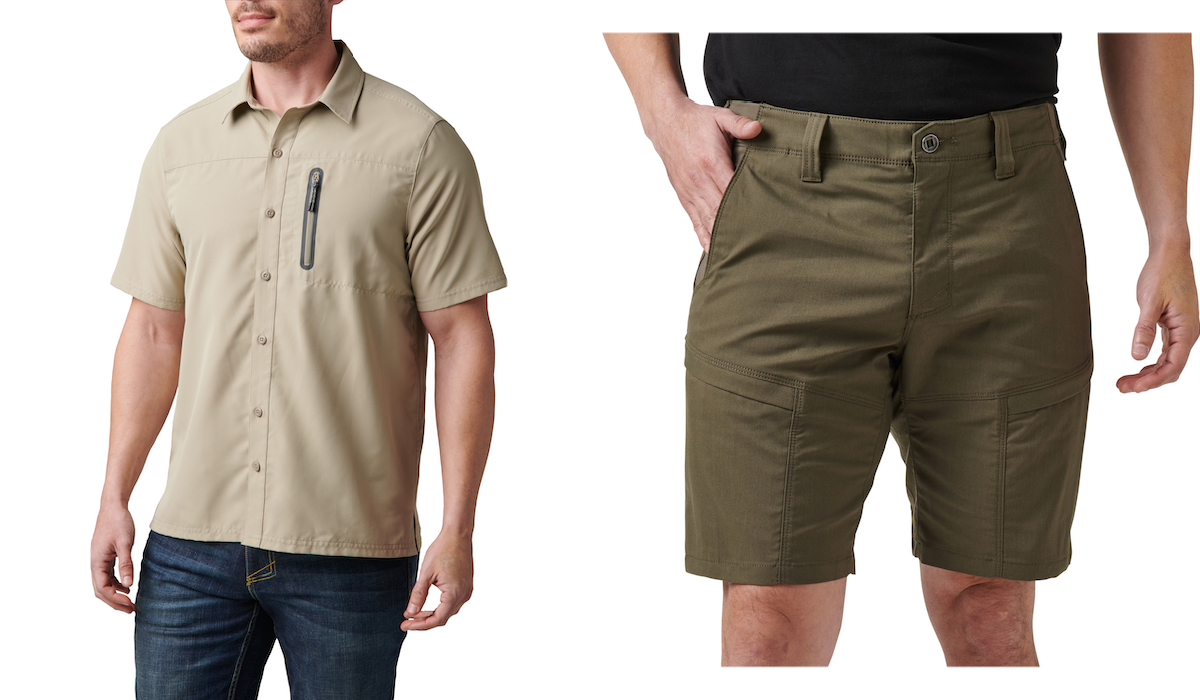 5.11 Coverage on AllOutdoor
Marksman Utility S/S Shirt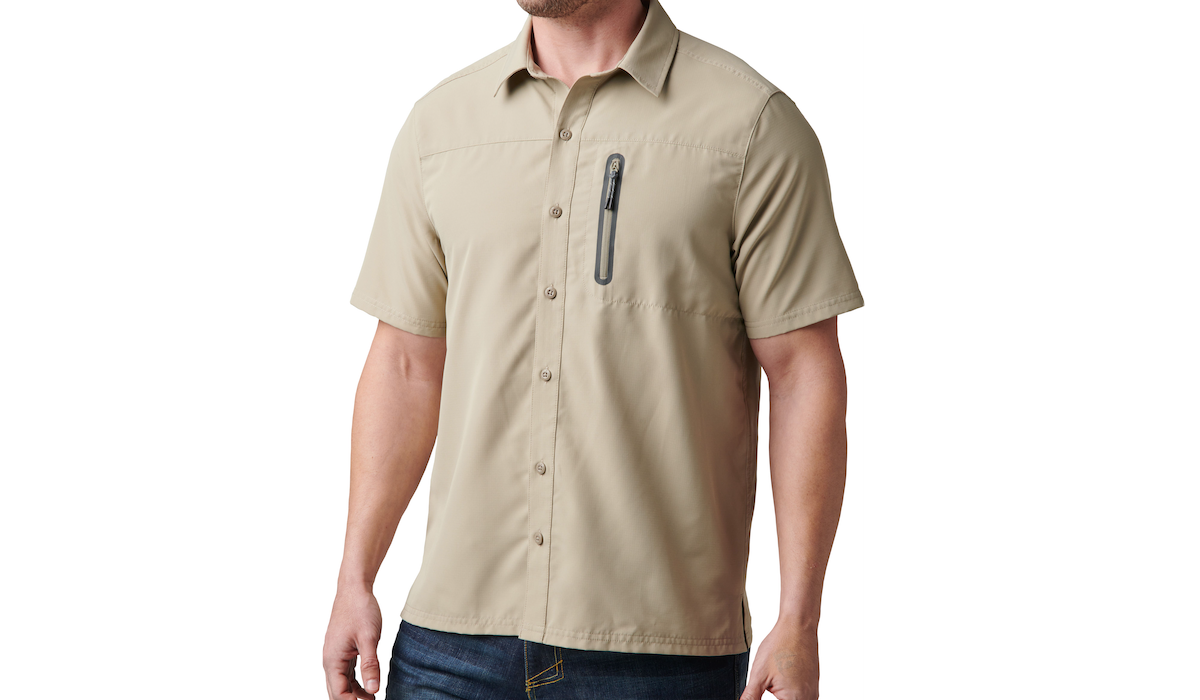 The Marksman S/S shirt is made to keep you safe from the damage caused by the sun. It features UPF50+ protection to keep you from burning and moisture-wicking properties to keep you dry and comfortable. There are vents built into the side seams to keep you cool and the upper back is designed to transfer heat away from your body. There is also a plaid version. The Marksman S/S has an MSRP of $64.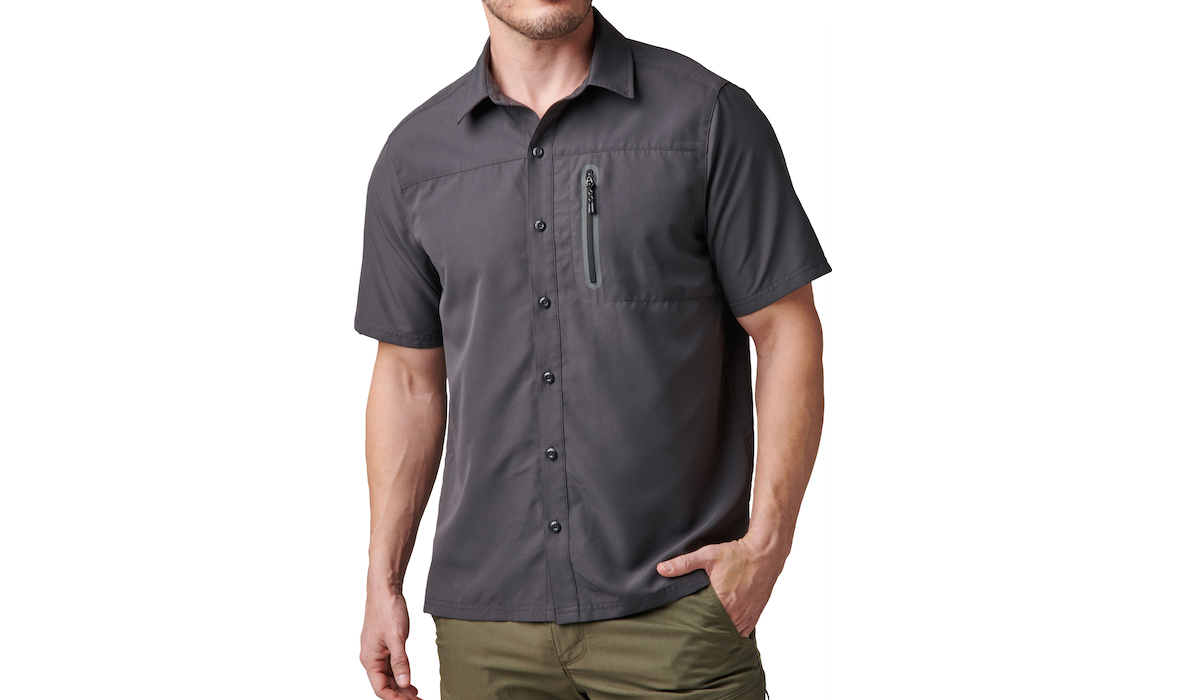 Gyver and Vay Camo S/S Shirts
If you love fun patterns, 5.11 has some shirts for you. The Gyver and Vay Camo shirts cross some island style with some camo patterns/images of some things we all love. There is a RAPIDraw placket with fake buttons located front and center for quick, easy access to your firearm. They also use Vent-Tac technology to keep you dry. The MSRP for both is $62.
Fast-Tac Vest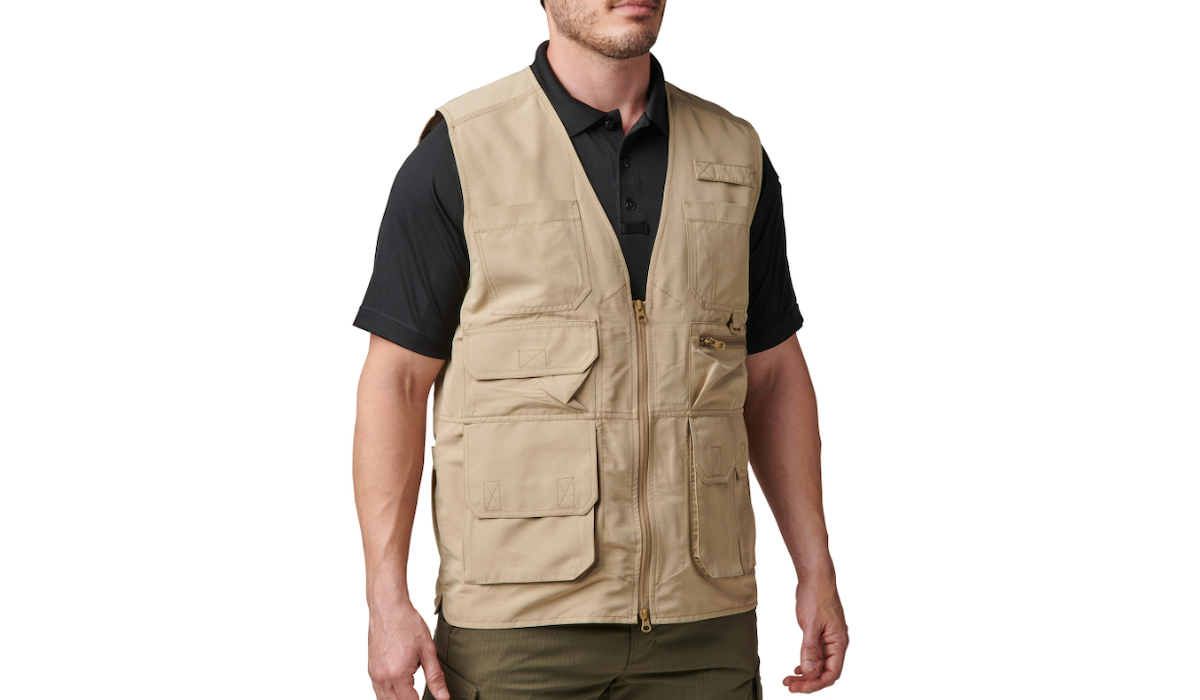 The Fast-Tac Vest is meant to be a versatile layering option. This vest gives you 14 individual pockets to stow anything you need for the task at hand. The material boasts a water-resistant finish and the center-back seam is vented to keep you cool on those impossibly hot days. The MSRP is set at $85.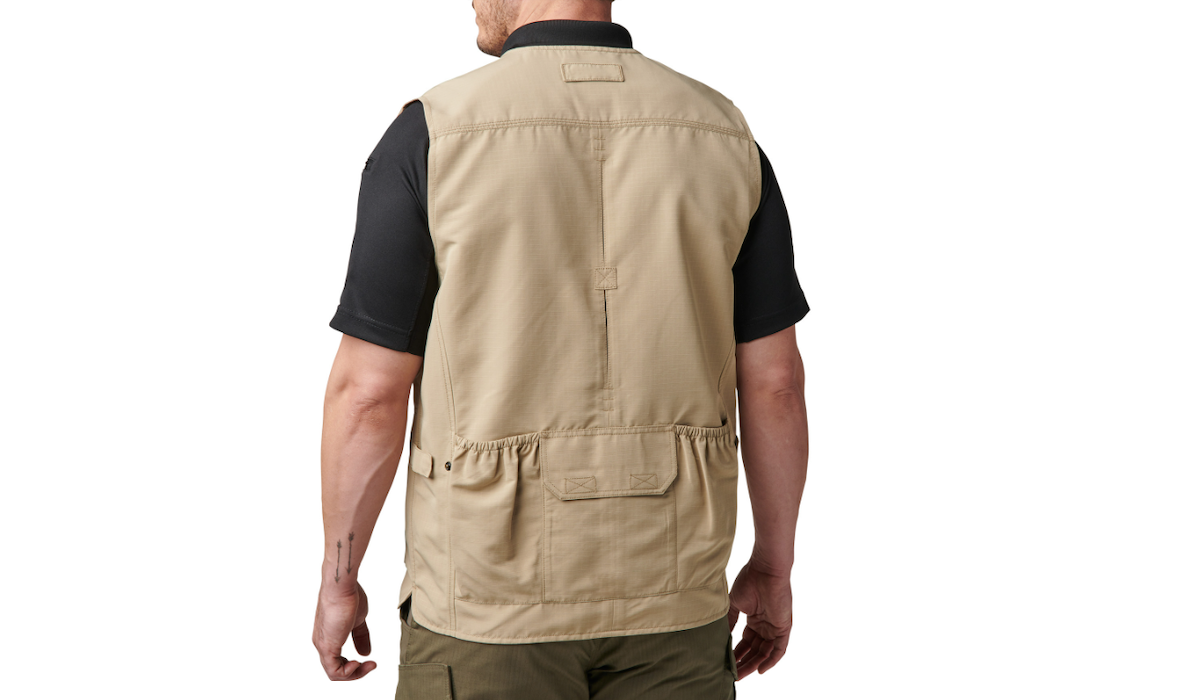 Ridge Short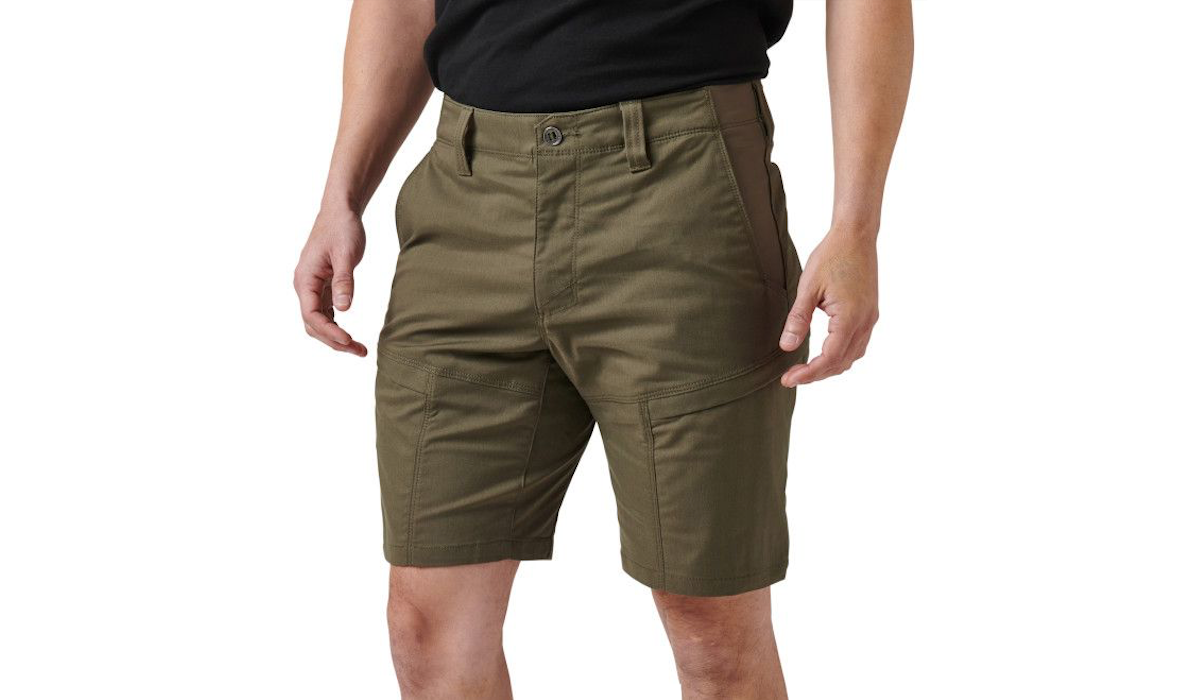 If you like the Ridge Pant from 5.11, now there's a short version for the incoming warm season. They contain eight pockets including a hidden handcuff key pocket. The front pockets are reinforced to handle knife clips being continuously taken on and off. They are made of Flex-Tac canvas and MSRP for $76.
If you want to look fly in your casual apparel and these float your boat, head over to the 5.11 website for more information. Make sure you also follow along on social media. You can find 5.11 on Facebook, Instagram, Twitter, Pinterest, and YouTube. Don't judge me for saying "fly".