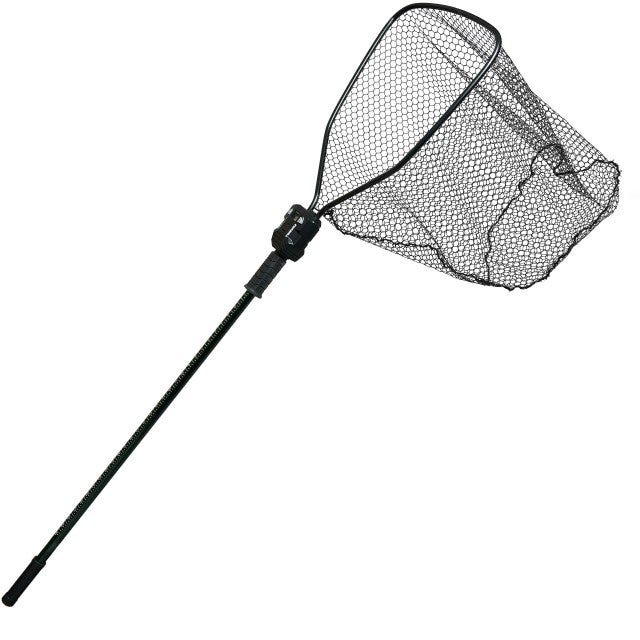 I honestly don't weigh most of the fish I catch, especially when it comes to catch and release fishing. The only time I really carry a scale with me is when I'm trophy hunting in the spring for big female largemouth bass during the prespawn. For the rest of the year, I'll have a net and tape, but not a scale. If I'm keeping fish I'll maybe weigh them after I get back home sometimes if they're a nice specimen, but this new net from Frabill could be a solution for people like me.
The new Frabill WITNESS Weigh Net is a three-in-one landing net. It is a net with a built-in scale and ruler, capable of being used in both fresh and saltwater conditions. The built-in scale is capable of reading up to 30lbs, making weighing out your catch quick and easy. Less hassle for you and less stress on the fish. Letting you release fish without hanging them from a handheld scale.
This net is designed to make a day on the water as easy as possible. The WITNESS Weigh Net is the new innovative way to capture a fish's weight and length. The speed offered by the net lets you keep your catch out of the water for the least amount of time. The cradling action of the net should offer the best care for your catch as well compared to traditional hand scales that use the jaws of your catch. The net is easy to use, simply scoop up any fish up to 30 Lb and de-hook it. Then, turn the scale on and hold the net vertically to record the weight of your catch. Super easy and quick to do.
Key Features
30 Lb Digital Scale
48" Aluminum Handle with Molded Rubber Grip and Integrated 30" Ruler
Tangle-Free Micro-Mesh Netting
Flat Bottom Net to Better Protect the Fish
Meshguard Hoop Resists Wear and prolongs the Life of the Net
MSRP: $149.99
Available: Fall 2022
To learn more about Frabill, click Here