As much as we enjoy full-sized folding knives with 3.5-inch blades, they occasionally feel like overkill for many daily tasks. Sometimes, all we really need is a small utility blade for slicing open a letter or package. This is especially true in warmer months when we're wearing lighter clothing. GiantMouse Knives, founded by well-known Danish knifemakers/designers Jens Ansø and Jesper Voxnaes (a.k.a. Vox), has released a new compact folder called the ACE Nibbler that looks great for summer every-day carry.
The GiantMouse ACE Nibbler — named after the character Nibbles from Tom and Jerry — is available in a few different varieties and price points. Each shares the same core elements:
2-inch blade length
4.7-inch overall length
Ball bearing pivot
Liner lock
Left-to-right reversible wire pocket clip
The entry-level ACE Nibbler ($95 MSRP) features aluminum handle scales in your choice of red, blue, or green. The blade is made from Bohler N690 steel with a satin finish, and the backspacer is made from aluminum.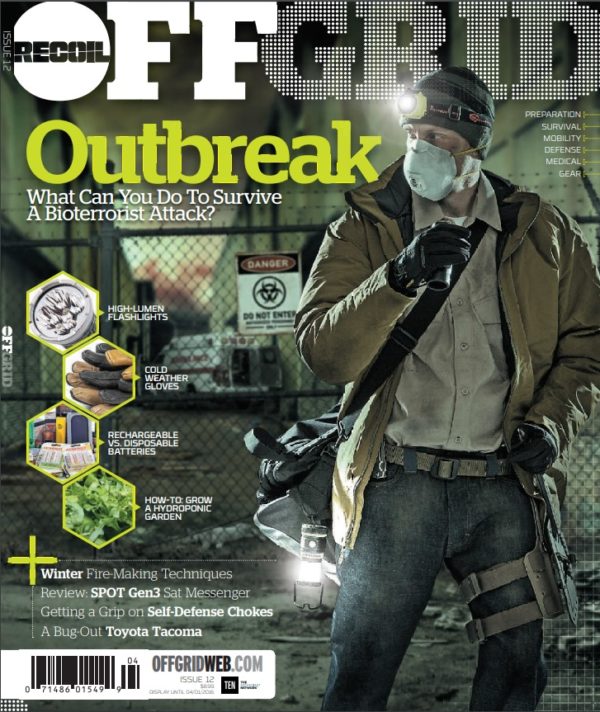 Subscribe Today and Save!
The next step up ($155 MSRP, pictured above) features a green canvas Micarta handle, brass backspacer, and satin-finished 20CV steel blade. Finally, there's a titanium model ($185 MSRP) that pairs the same satin 20CV blade and brass backspacer with machined titanium handle scales. Custom knives made by Ansø and Vox themselves can easily exceed the $1,000 mark, so these production ACE Nibbler knives are manufactured overseas by Reate Knives to keep prices lower — we appreciate that GiantMouse is transparent about this fact.
For more information on the new GiantMouse ACE Nibbler, go to GiantMouse.com.
---
Prepare Now:
Disclosure: These links are affiliate links. Caribou Media Group earns a commission from qualifying purchases. Thank you!
---
STAY SAFE: Download a Free copy of the OFFGRID Outbreak Issue
In issue 12, Offgrid Magazine took a hard look at what you should be aware of in the event of a viral outbreak. We're now offering a free digital copy of the OffGrid Outbreak issue when you subscribe to the OffGrid email newsletter. Sign up and get your free digital copy Click to Download!
---