Layering your clothes is a must for cold weather, as we've explained in previous articles. It allows you to add layers to stay warm, or remove them so you don't overheat, sweat, and end up hypothermic. Each layer — including base, mid, and shell — is important, and their moisture-wicking and insulative properties should be considered carefully. The new Kitanica Tamarack fleece could work well as a insulating mid-layer under a windbreaker, or as an outer layer in milder spring and fall weather.
As with all of Kitanica's clothing, the Tamarack fleece is made in the United States. It consists primarily of 300-gram, double-sided Polartec ThermalPro fleece. It also incorporates 4-ply Taslan, which is a waterproof, wind-resistant, abrasion-resistant polyester fabric. The supporting hardware is all top-shelf as well — No. 5 YKK zippers, Fastex cord closures, and real Velcro hook-and-loop material.
Above: The left arm has a zippered map/document  pocket as well as a flap-opening pen pocket with the distinctive Kitanica bug logo.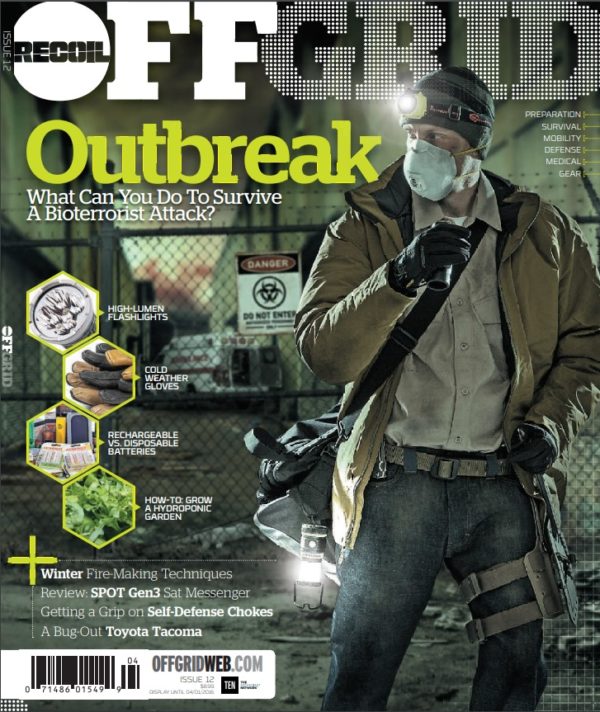 Subscribe Today and Save!
The Tamarack fleece is a full-zip hoodie design. It has adjustable draw cords on the hood and waist, and gusseted sleeves to trap warm air around the torso. In addition to two large zippered front pockets, there's an inside chest zippered pocket. One sleeve has a Velcro field for patches, and the other has two small admin pockets topped with the Kitanica logo.
Kitanica says the Tamarack fleece offers good mobility and flexibility thanks to its relaxed fabric, and that its hood is "contoured to provide great peripheral visibility." It is currently only available in black, with sizes ranging from XS to 3XL. Tall readers will also appreciate the availability of Long sizes — speaking from personal experience, it's always annoying when a jacket's sleeves or torso hem are too short and allow drafts between layers. MSRP for this fleece is $299.
For more information on the Kitanica Tamarack fleece, go to kitanica.com.
---
Prepare Now:
Disclosure: These links are affiliate links. Caribou Media Group earns a commission from qualifying purchases. Thank you!
---
STAY SAFE: Download a Free copy of the OFFGRID Outbreak Issue
In issue 12, Offgrid Magazine took a hard look at what you should be aware of in the event of a viral outbreak. We're now offering a free digital copy of the OffGrid Outbreak issue when you subscribe to the OffGrid email newsletter. Sign up and get your free digital copy Click to Download!
---
Source Link