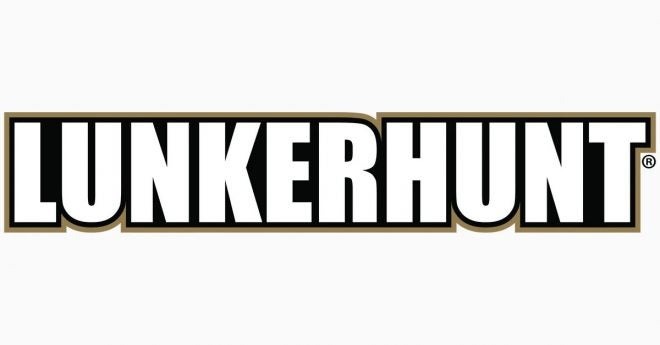 Lunkerhunt is now releasing three new lures to their Hive line of lures. Made from Lunkerhunt's high-quality U.D.S.P (Ultra Durable Soft Plastic material) for the best durability and best action. These new finesse micro baits will be sure to entice those bites from whatever species you target on the water.
Hive Micro Relic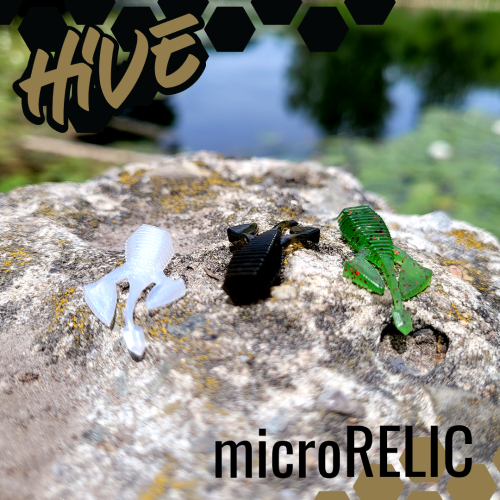 The Hive Micro Relic is a finesse micro creature bait made from U.D.S.P soft plastic. Featuring deep ribbing throughout its body, this feature increases the length of time a fish will hold onto this micro-bait. The two claw-like appendages give it an increased action due to being divided. And the long stinger tail will also undulate in the water with the slightest twitch or pop of the lure.
Hive Micro Stash (Sprout Post)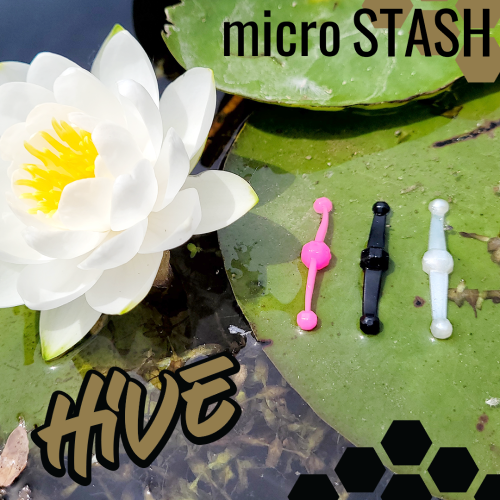 The Lunkerhunt Hive Micro Stash is a very simple soft plastic bait in concept but has an incredibly deadly action. The designs spherical ends of both arms create a wacky rig style wobble in the bait when worked vertically in the water column. This is best done on a jig or drop-shot rig. Whether fishing the micro stash with long sweeping motions or using smaller vertical jigging actions on the bait. The Micro Stash will generate strike out there on the water. If you want to see other of Lunkerhunt's Micro Hive baits check the link here.
Hive NED Drone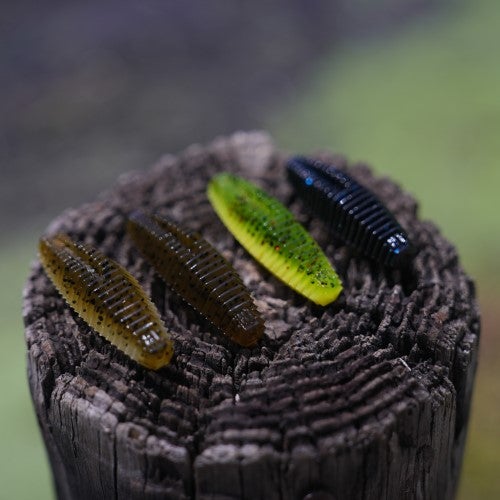 The third and final addition to the Hive line of soft plastic baits is the Lunkerhunt Hive NED Drone. This soft plastic bait pairs one of the hottest fishing styles right now with Lunkerhunt's patented Ultra Durable Soft Plastic (U.S.D.P). This makes for a lure that can withstand the stretching and pulling from numerous predatory fish and their teeth all day long.
All there of these new Hive lures are coming soon, but if you want to start fishing the Hive series right now check out Typhon, Micro Typhon, and Tandem trailer here.