Tires are one of the most significant upgrades you can make to any car, truck, or SUV. Just think about it: four small patches of rubber connect your vehicle to the road, and these contact patches have a substantial influence on how the vehicle accelerates, brakes, corners, and copes with rough or slippery terrain. However, tires are also a compromise. Heavy-duty mud tires make sense for a 4×4 truck, but don't make much sense for a small crossover SUV that only needs to deal with gravel and snow. Nitto Tire has released a new all-terrain tire called the Nomad Grappler that's designed to maximize the performance of crossovers (CUVs) and light SUVs in off-road and snowy conditions.
In a press release, Nitto said that this new tire offers "a bold tread pattern to provide comfort on-road and traction in off-road and snowy conditions." Since crossover SUVs aren't usually rock-crawling, fording rivers, and clambering through mud pits, this seems like an appropriate balance for their capabilities. In general, all-terrain tires offer much better traction than all-seasons, but also a smoother ride and less road noise than mud-terrains.
With many small SUV owners using their vehicles for camping, overlanding, and mild trail excursions, there's definitely a need for improved tire capability in this segment. The Nomad Grappler features a 3-Peak Mountain Snowflake (3PMSF) rating, which means that they've been tested and proven to meet an industry standard in medium-packed snow conditions. They also feature a rugged tread pattern with two different sidewall designs, so the owner can mount the tires with either pattern facing outward.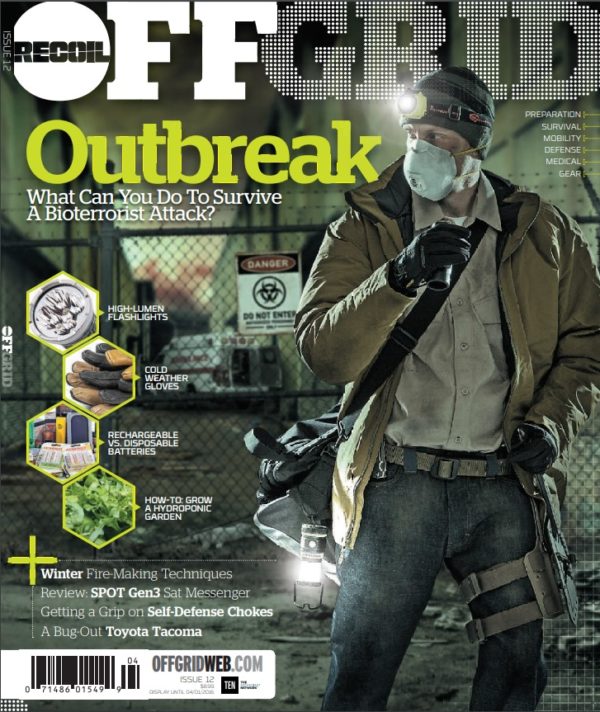 Subscribe Today and Save!
The Nitto Nomad Grappler tires are available in 25 sizes for wheels ranging from 17 inches to 20 inches. For more information, go to NittoTire.com.
---
Prepare Now:
Disclosure: These links are affiliate links. Caribou Media Group earns a commission from qualifying purchases. Thank you!
---
STAY SAFE: Download a Free copy of the OFFGRID Outbreak Issue
In issue 12, Offgrid Magazine took a hard look at what you should be aware of in the event of a viral outbreak. We're now offering a free digital copy of the OffGrid Outbreak issue when you subscribe to the OffGrid email newsletter. Sign up and get your free digital copy Click to Download!
---