Although modern smart watches are convenient, we'll always have a soft spot for classic analog watches. They have one job, and they do it well. More importantly, they're durable and reliable in a way that even the best smart watches can't achieve. The new SPD X MKII Paradive watch is part of Prometheus Design Werx's Special Projects Division (SPD) line, and it features an origin story steeped in military history. The company calls it a "modernized version" of the US MIL-W-50717 dive watch, an item that was reportedly issued without military markings to members of US Special Forces and CIA maritime units from the 1960s through the early '80s.
The original MIL-W-50717 dive watch was not available commercially, so the only way for civilians to get one was secondhand. This SPD X MKII Paradive stays true to the original look, but offers updated materials and is available to the general public. It's based on an SII NE15 automatic movement in a 316L stainless steel case, finished with a double-domed sapphire crystal with anti-reflective coating. It also has an elapsed time bezel for tracking time spent underwater, and is waterproof to 20 ATM (660 feet).
Unique touches on the SPD edition of this MKII watch include an SPD Kraken Trident insignia, orange-tipped second hand, and PDW logo and serial number engraved on the case back.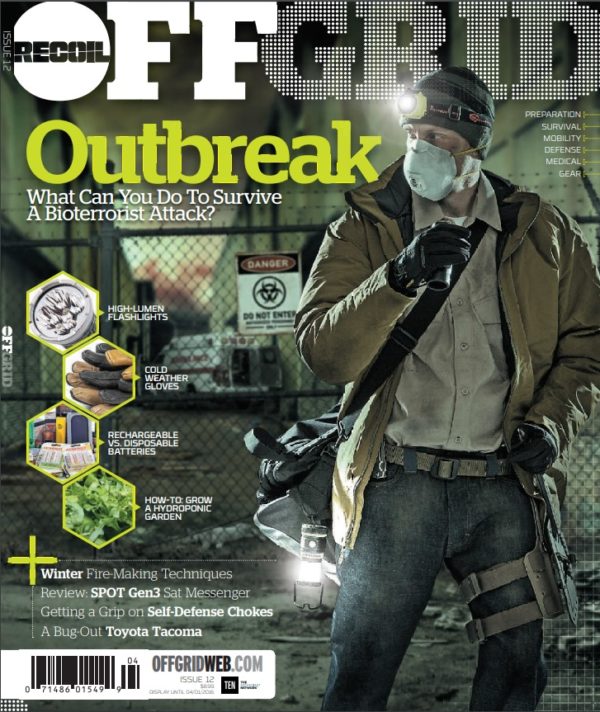 Subscribe Today and Save!
Additionally, each SPD X MKII Paradive watch includes a fitted case with black and OD green PDW Ti-NATO straps and an Expedition Watch Band Compass Kit. MSRP for the first 50 watches will be $955.
If you've got deeper pockets, there will also be an exclusive Full Set as seen above, limited to 5 units. This Full Set includes a custom Loveless-style Chute knife by Wesley Liversage, and will be available for $1,575.
The SPD X MKII Paradive watch and Full Set will be released at 1200 PDT on July 4th. For more information, go to prometheusdesignwerx.com.
---
Prepare Now:
Disclosure: These links are affiliate links. Caribou Media Group earns a commission from qualifying purchases. Thank you!
---
STAY SAFE: Download a Free copy of the OFFGRID Outbreak Issue
In issue 12, Offgrid Magazine took a hard look at what you should be aware of in the event of a viral outbreak. We're now offering a free digital copy of the OffGrid Outbreak issue when you subscribe to the OffGrid email newsletter. Sign up and get your free digital copy Click to Download!
---