Megan Plete Postol 06.02.22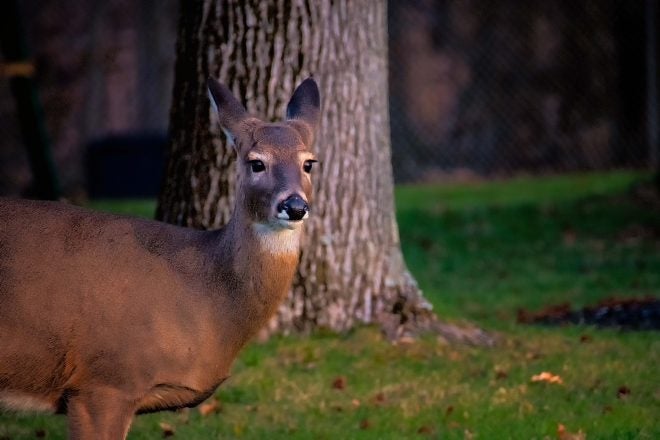 The deer harvest in New York State was down a whopping 17% this past hunting season compared to the previous year. The New York State Department of Environmental Conservation (DEC) recently announced that hunters there harvested an estimated 211,269 deer during the 2021-22 hunting seasons. The state agency points to a few factors that may have caused such a large dip including the resurgence of Epizootic Hemorrhagic Disease in certain regions of the state and fewer Deer Management Permits allocated. Paradoxically, the state's data also revealed a 36% jump in youth deer harvests and a late-season deer harvest increase, particularly among young hunters.
New York's 2021 deer take included 110,839 antlered bucks and 100,430 antlerless deer. Statewide, this represents a five percent decrease in antlered buck harvest and a 25% decrease in antlerless harvest from the last season. State officials believe that the antlerless harvest decline was due, in part, to reduced allocation of Deer Management Permits and a natural correction from 2020 when antlerless harvests increased substantially (30%) from 2019. In addition, hunting success appears to have declined in portions of the Hudson Valley, Long Island, and near the eastern shore of Lake Ontario, areas of the state most heavily impacted by Epizootic Hemorrhagic Disease (EHD) in 2021.
Several new hunting opportunities were available to New York's hunters last year. The first was a DEC implemented mid-September antlerless-only season in certain Wildlife Management Units where additional antlerless harvest was needed. This change, which was formally adopted just days before the season opened, resulted in nearly 2,000 deer harvested.
State lawmakers also established a pilot program allowing young hunters, aged 12 and 13, to hunt deer with a firearm in counties that passed a local law to participate. Fifty-two counties opted in, resulting in a 47% increase (17,346) in young hunters licensed to hunt during the special Youth Deer Hunt and a 36% jump in harvests. A report is available on the DEC's website.
"DEC's committed efforts to create new and exciting opportunities for young and seasoned hunters alike continue to enhance New York's world-class hunting opportunities," New York State DEC Commissioner Basil Seggos said. "Our pilot program for youth hunters, early antlerless season, new Holiday Hunt, and longer daily hunting hours all enhanced opportunities for New York's hunters to safely and successfully advance the State's conservation management efforts and we look forward to continuing these important efforts to grow the next generation of ethical hunters."
Additionally, anecdotal reports from many Southern Zone hunters who participated in the inaugural Holiday Deer Hunt were that participants enjoyed this new opportunity and found success in filling their tags for the season. The Holiday Hunt was a second portion of the late bow and muzzleloader season from Dec. 26 to Jan. 1 designed to give hunters opportunity when students are on school break and families are gathered for the holidays. Late-season harvest increased approximately 10% with the additional days, and young hunters reported taking more deer during the Holiday Deer Hunt than during the traditional portion of the late bow and muzzleloader season. DEC is planning additional outreach to landowners who own snowmobile trails in areas open to the Holiday Hunt to understand their perspectives and decisions related to recreational use of their lands during this period. DEC will also continue to work with stakeholder groups to educate hunters, landowners, and other winter recreationists about compatibility of their activities by encouraging everyone to "Share the Snow."
The 2021 hunting seasons in New York were the safest ever reported, with the lowest number of hunting-related shooting incidents since record-keeping began.
The DEC's Let Young Bucks Go and Watch Them Grow campaign, created with the goal of advancing the age structure of harvested bucks, is seeing some success. The agency estimated that approximately 60% of the antlered bucks harvested this past season were 2.5 years old or older.
Notable Deer Harvest Numbers
The following statistics are from the NYS DEC:
6 and 0.6 – number of deer taken per square mile in the units with the highest (WMU 8R) and lowest (WMU 5F) harvest density
3% – portion of the adult buck harvest that was 2.5 years or older statewide, up from 45 percent a decade ago, and 30 percent in the 1990s
47% – portion of successful deer hunters that reported their harvest as required by law. This is down from 52 percent in 2019 but up slightly from 2020
13,343 – number of hunter-harvested deer checked by DEC staff in 2020 to determine hunter reporting rate and collect biological data (e.g., age, sex, antler data)
4% – proportion of New York hunters who are non-residents, and the highest percentage on record
2,713 – deer tested for Chronic Wasting Disease (CWD) in 2021-22; none tested positive. DEC tested 60,175 deer for CWD since 2002.
DEC's deer harvest data comes from both from two main sources: harvest reports required of all successful hunters and DEC's examination of harvested deer at meat processors and check stations across the state. Harvest estimates are made by cross-referencing these two data sources and calculating the total harvest from the reporting rate for each zone and tag type. DEC's 2021 Deer Harvest Summary report provides tables, charts, and maps detailing the deer harvest around the state and can be found here at https://www.dec.ny.gov/docs/wildlife_pdf/2021deerrpt.pdf. Past harvest summaries are also available on DEC's website.
Shop top of the line gear at great prices in the Everest Marketplace and get outside!