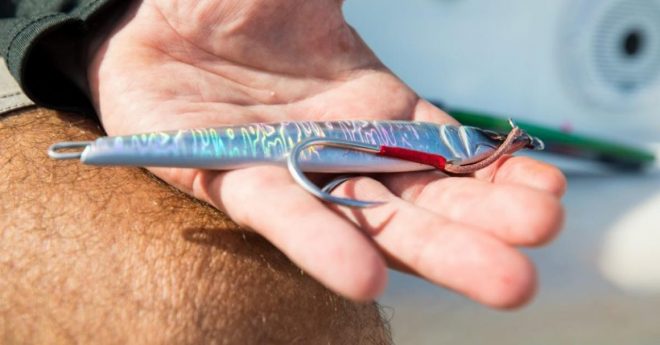 Slow-pitch jigging was originally a secret amongst Japanese commercial anglers fishing very pressured waters, but once word started to spread about the technique and how effective the technique was it spread like wildfire. First landing in Australia and Southeast Asia, then crossed the pacific over to us in the US. Now Sea Falcon has a new jig for us to keep evolving how we slow-pitch jig with the new Sea Falcon Z Remain Slow Jig.
Like Sea Falcon's previous Z Slow Jig, the Z Remain flutters and falls in a "Z" pattern to imitate wounded or dying baitfish. This action entices even the most finicky fish thinking they got an easy meal in store. The difference of the Z Remain from the Z Slow Jig is the heavier weight and configuration give the new jig a dart and shimmy falling action. This is easily controlled with even the slightest reel handle turn. The new jig is weighted in the center to produce an enticing action as you swim the jig up. The extra weight and thinner profile makes it ideal for drift fishing or jigging in strong currents.
The Z Remain jigs are available in a wide variety of colors; Pink Zebra Stripe Glowing, Real Sardine, Red Gold Zebra Stripe Glowing, Silver Plane Lazer Holo, and Silver Zebra Stripe Glowing. The hook eyes are part of the one-piece wireframe of the jig to ensure superior strength and lure integrity. Then the jigs are designed to be matched with Gamakatsu assist hooks. The Gamakatsu hooks are specifically designed to compliment Sea Falcon lures and plugs.
Every Sea Falcon lure is based on a hand-carved original created by CEO and Chief Designer Tetsuya Itou, one of Japan's foremost lure designers. Based in Hamamatsu, Japan, they operate under the 'Total Package' concept, combining all processes from planning and development to manufacturing, all under one roof. Sea Falcon ensures supreme quality and continues to provide innovative products to the fishing world.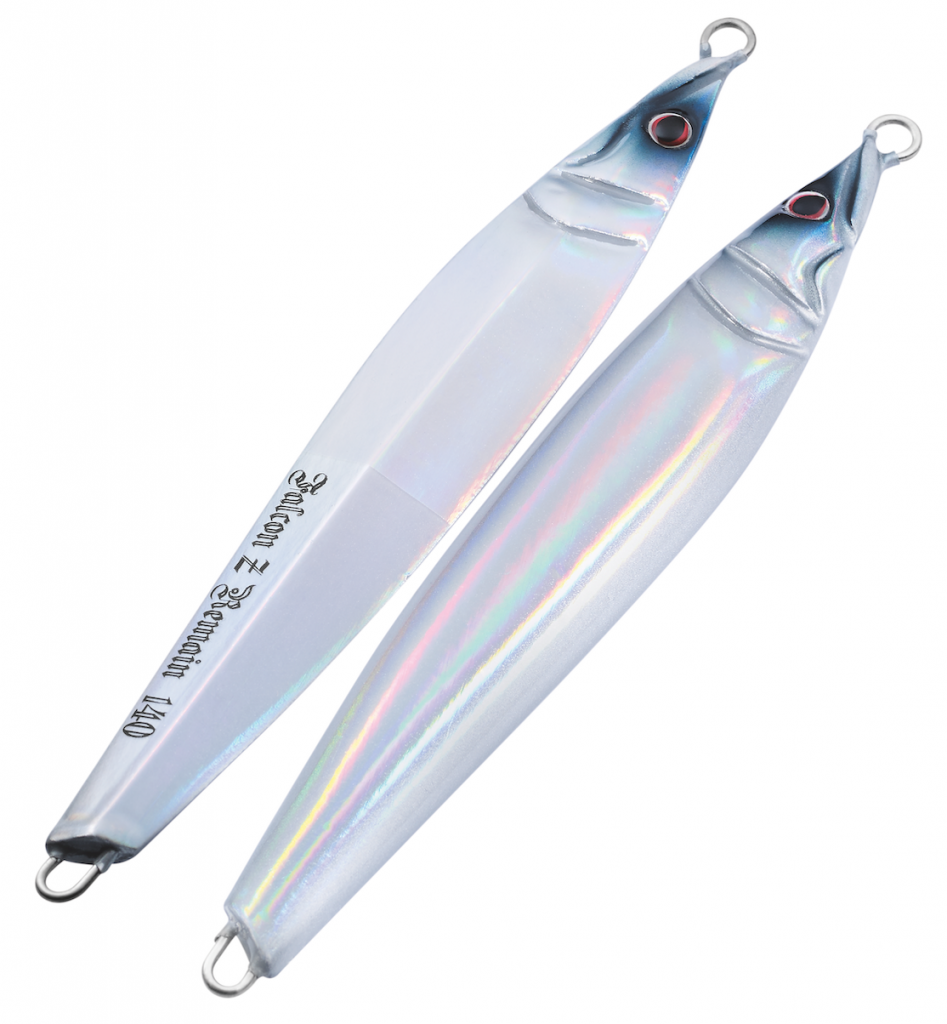 Z Remain Features:

High pitch but can be used as slow pitch jig

Dart and shimmy falling action

Great for drift fishing
Easily controlled
Target fish: grouper, amberjack, tuna
Check out Sea Falcon products here