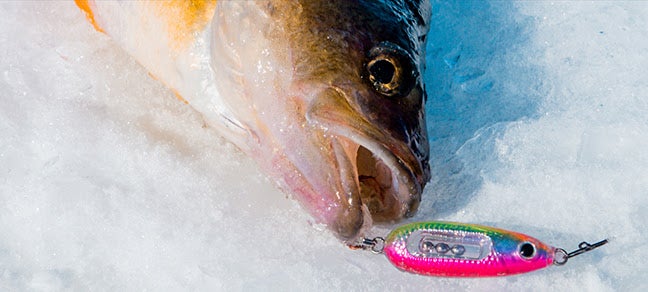 Northland Fishing Tackle has released its newest ice fishing spoon, the NEW Glass Buck-Shot Rattle Spoon, a wonder on walleyes and other gamefish species under the ice. Using all the information they learned from their extensive beta-testing last ice season, the new Gladd Buck-Shot Rattle Spoon is bound to be this coming ice season's hottest minnow imitation jigging spoon.
While the spoon has a body that is molded from metal like other jigging spoons, the finish and rattle sets it far apart from anything else out there. Featuring a realistic translucent "glass" finish over the lure's baitfish pattern for a life-like pattern. Then there's the noisy, high-pitched glass rattle chamber, something that the market and fish have not seen before. Both of these features will draw in fish from a wide radius, the rattle's ticks and clicks will draw the fish in then the flutter and flash of the finish will entice the bite.

The Rattle Spoons are available in 3/32-, 1/8-, and ¼-ounce weights, and 10 different colors; Silver Shiner, Glo White, Super-Glo Perch, Green Perch, Super-Glo Chub, Hot Blue Chub, Pink Silver, Silver Fluorescent Chartreuse, Golden Perch, and Super-Glo Redfish
Northland pro Brian "Bro" Brosdahl is a longtime fan of the Buck-Shot Rattle Spoon, Bro Bug Spoon, and Buckshot Coffin Spoon—having put literally thousands of fish on the ice thanks to the unique action of each—but says the new Glass Buck-Shot Rattle Spoon occupies its own special niche with its high-pitched rattle and translucent, glassy finish.

"The Glass Buck-Shot Rattle Spoon is going to be a hot bait this winter. I had the chance to fish them last season, and I caught numerous 27-inch to 29-inch walleyes that would have just swum by other baits that they've been conditioned to. They just hammered it. Almost all my big walleyes and jumbo perch came on the Glass Buck-Shot last winter. It calls them in from afar and makes them angry," notes Brosdahl.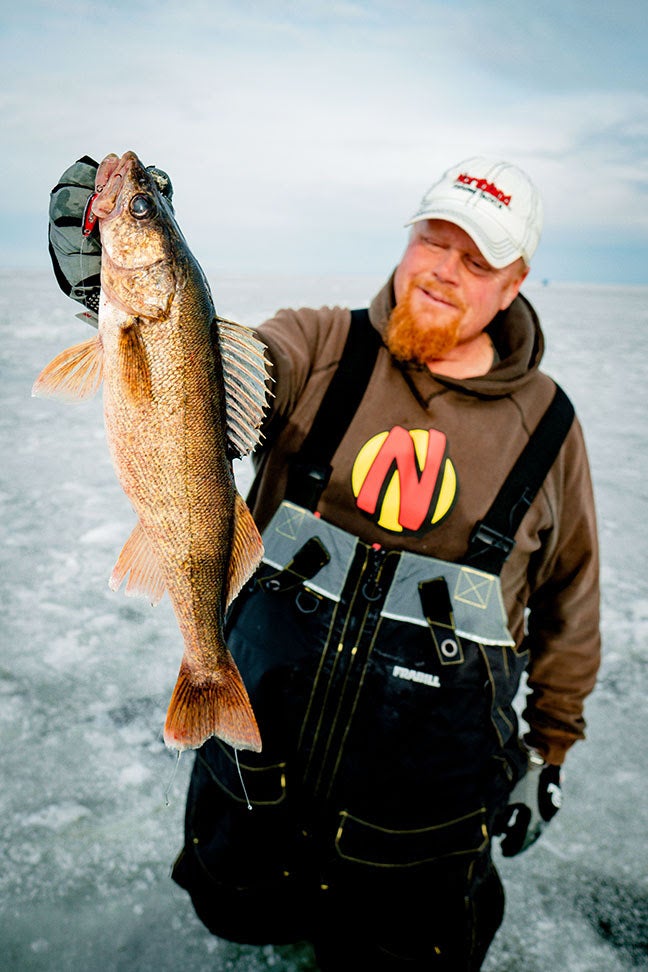 Glass Buck-Shot Rattle Spoon MSRP: $9.99, 1 per card; $24.99, 3 per card.