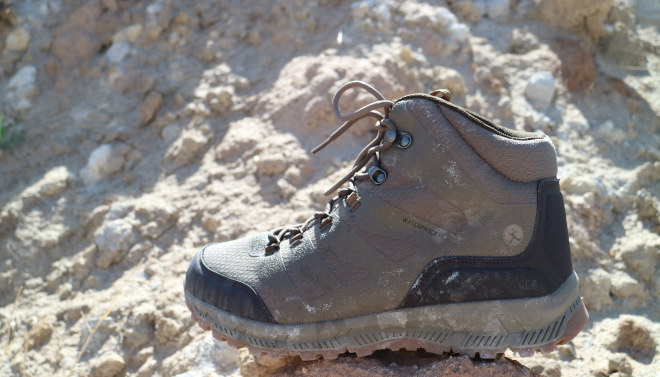 There are so many things that can go wrong on a hike, and they can all ruin a trip on their own. However, there's one thing that tops my list (aside from physical trauma). The worst thing in the world is SSS, also known as Soggy Sock Syndrome. Wet feet are not only uncomfortable, but left alone, they can lead to permanent damage. The only cure is prevention with a good pair of waterproof boots. I've been playing in the local stream with my son a lot recently. To help prevent me from contracting SSS, I decided to test the Northside Hargrove Mid Waterproof Hiking Boot.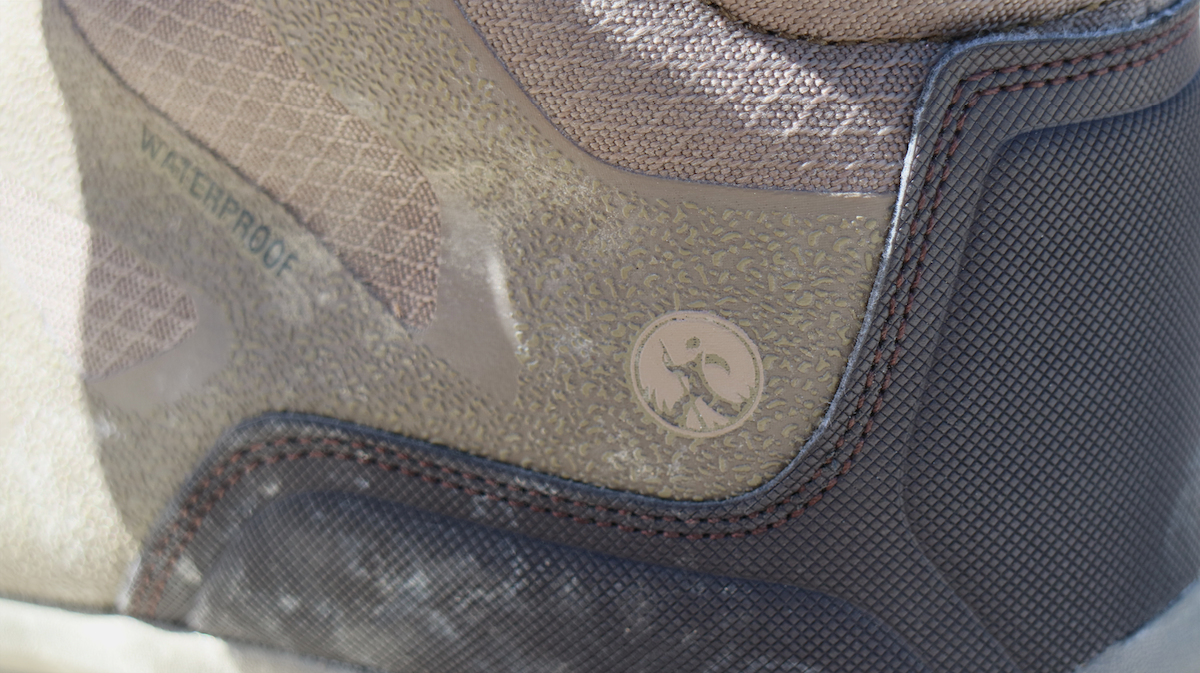 The Northside Hargrove Mid Waterproof Hiking Boot: Specifications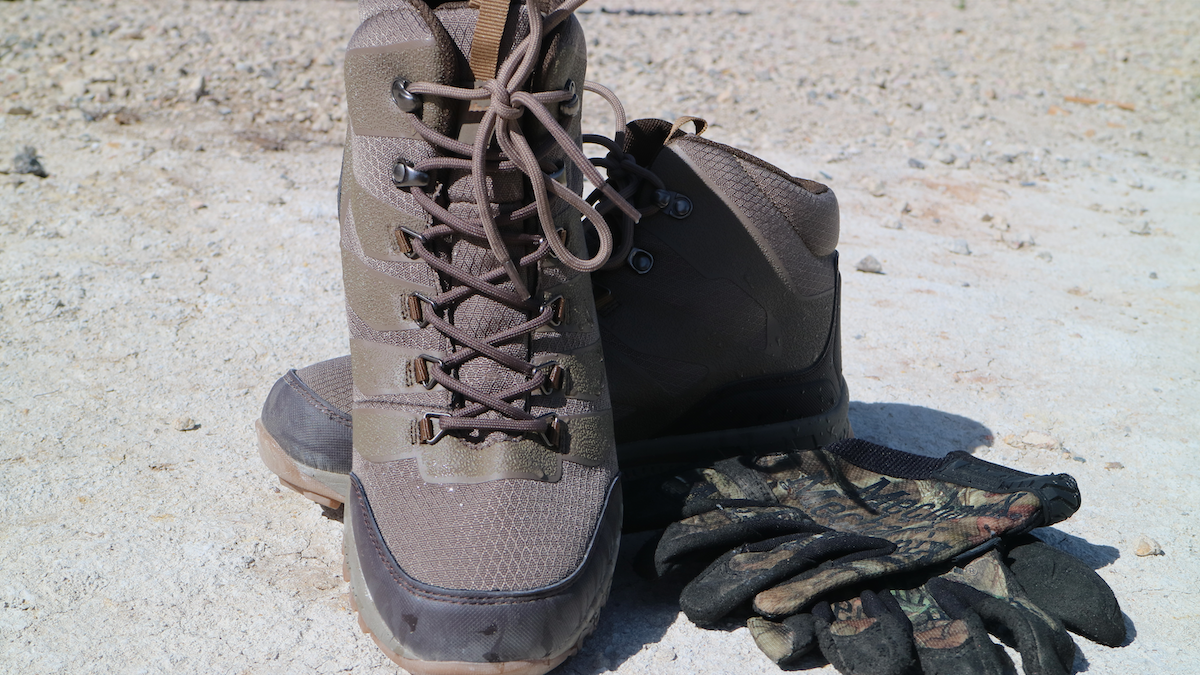 Sizes: 8-13
Materials: Waterproof ripstop nylon
Weight: 15 oz/shoe
MSRP: $85.00
First Steps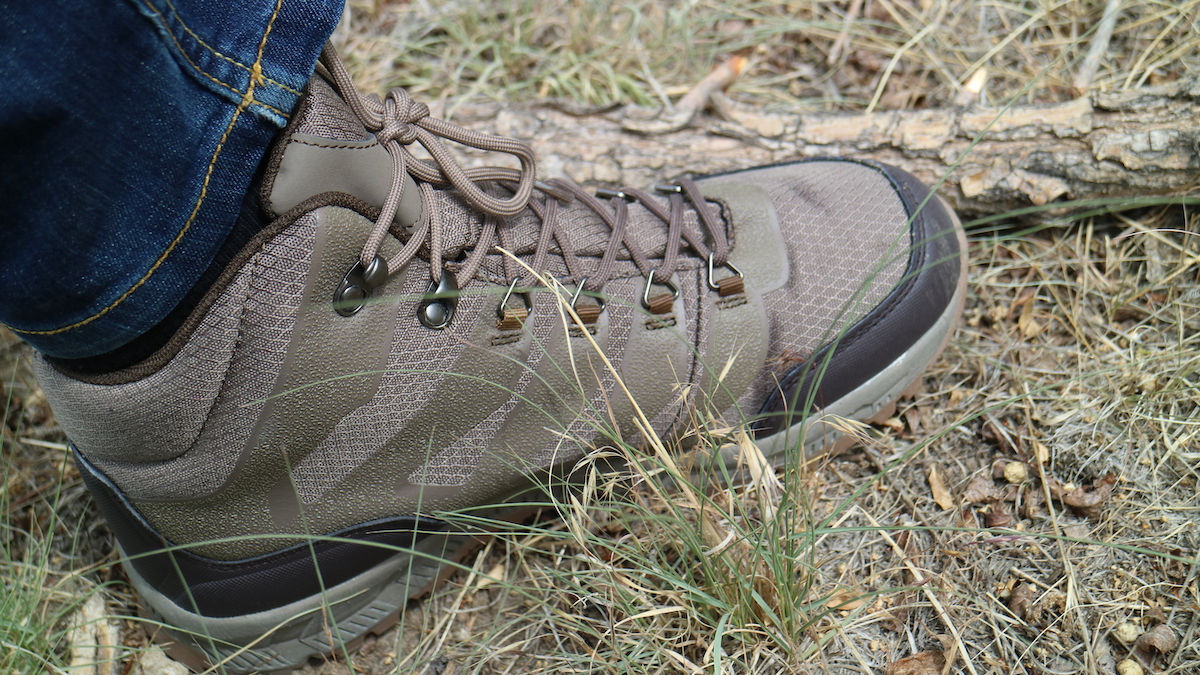 I love a boot with an aggressive sole. I had a pair of Docs in high school and remember slipping and sliding on the floor at the mall after a few months of wearing them. That's fine when you're bagging studded bracelets as a 15-year-old Hot Topic employee, but in nature, slippery feet can have horrible consequences. The waterproof nature of these boots leads me to believe they were meant to cross small streams and pools. I don't know if you fish, but the bottoms of these streams are extremely slippery, so I was pleased with the design of the sole. It's a step in the right direction.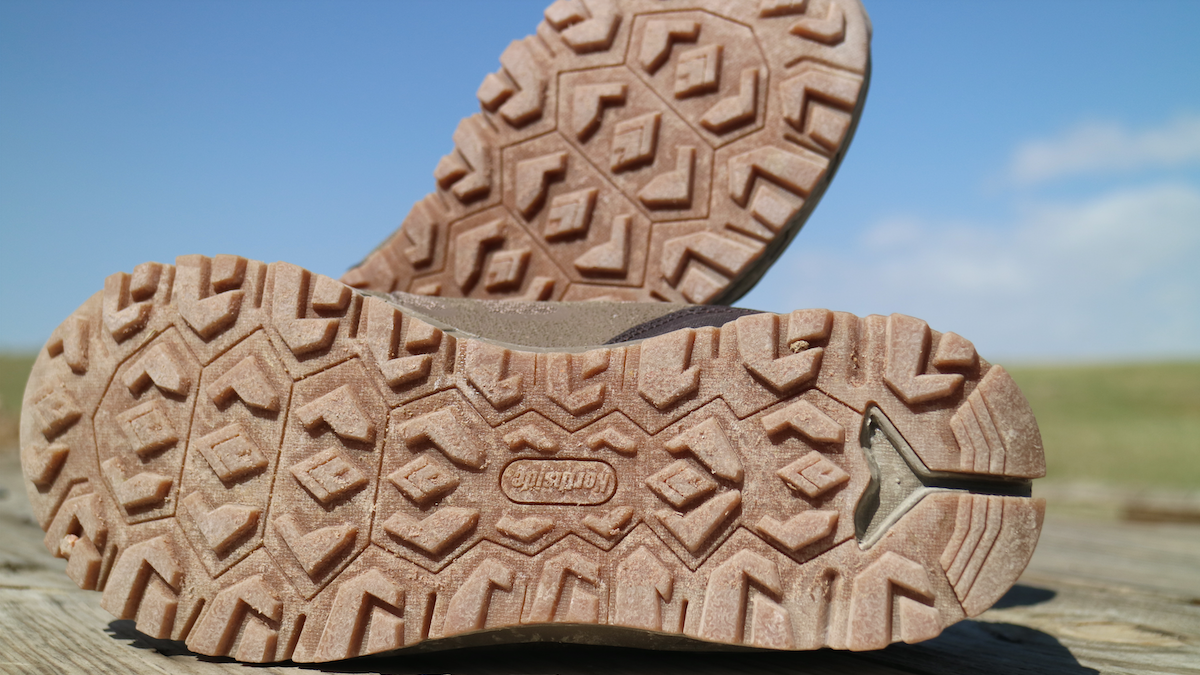 The boots are attractive enough, though the color did make me yawn a bit. I like the contrast between the different materials and the pattern created by their use. However, I'm here to talk about performance, not fashion. Let's get into it.
Fording the River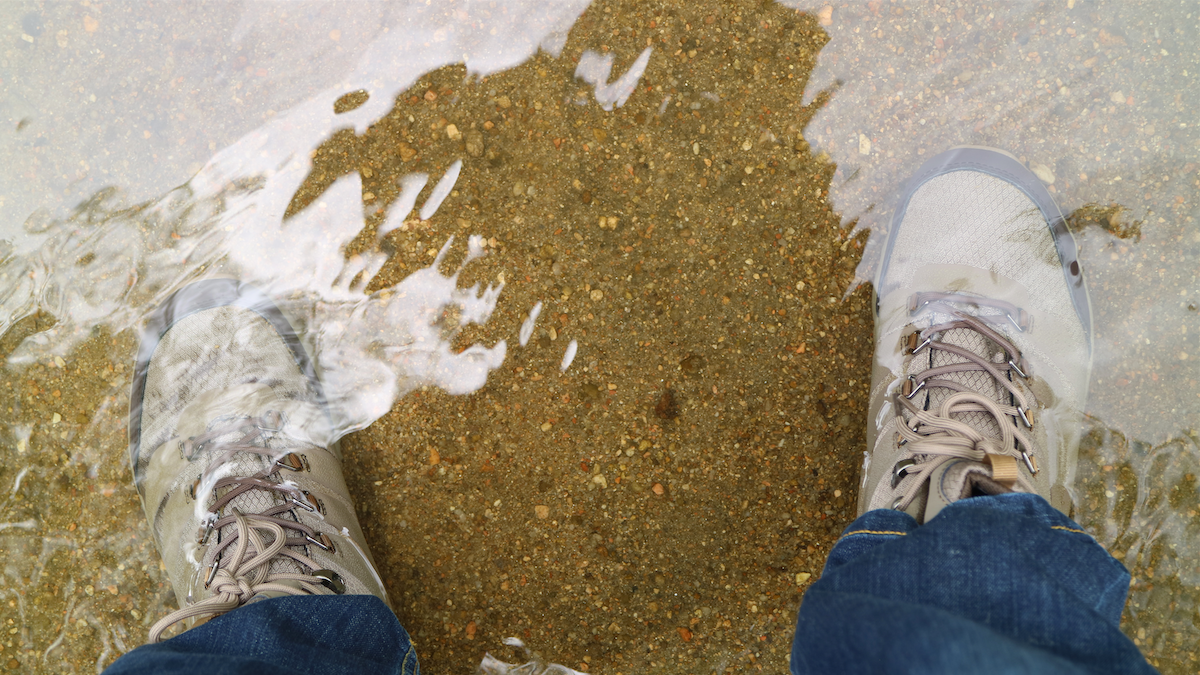 I wore the Northside Hargrove boots on a couple of hikes and while in the aforementioned stream. Let's start with what I don't like. There is a lot to love about these boots, and they outweigh what I don't, so let's get it out of the way. They fit me…weird. Now, I can't fault the boots for the size and shape of my feet, so don't take this to mean these are bad boots.
They were true to size in length. My front-to-back comfort was great. Width-wise, they were very wide. There was also quite a bit of material under the laces, which bunched up as I attempted to tighten the boots enough to fit my foot. If you have narrow feet, these aren't for you. If that doesn't apply to you, keep reading!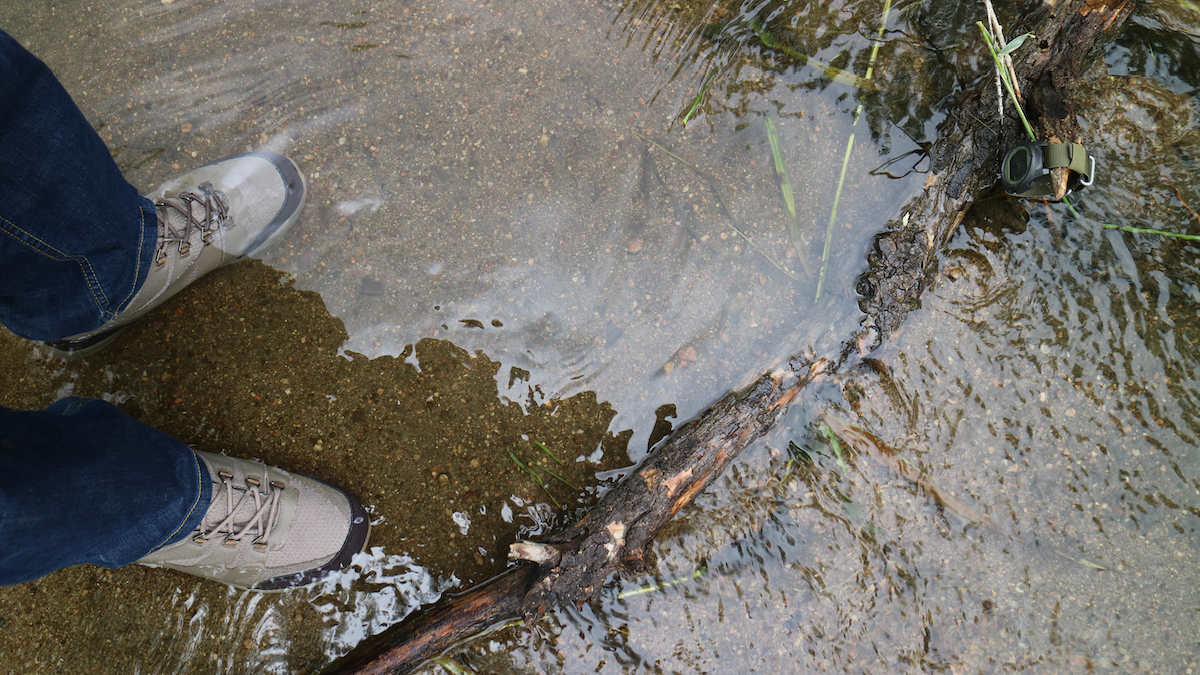 The above photo was taken while I was reviewing the 5.11 Tactical Division Digital Watch for AllOutdoor. I was standing in that stream all day and not even a suggestion of water leaked in, even as I trekked into deeper waters to catch crawfish. The cold water did make my feet a bit chilly after a time but I wasn't wearing my nice, thick, hiking socks. Not only did I wear them in this stream, but I also put them in the bathtub and pulled and twisted them. I was looking for weak points that would allow water to enter, but found none.
I'm a very big fan of the design of the laces. I always prefer to have the speed hooks at the top of a boot. They allow me to really crank down and get the boots ultra tight. I also like the use of the triangular eyelets, as they allow the laces to slide back and forth easily, but provide a deep angle for anchoring the laces down while you tie them tight.
Winning or Waterlogged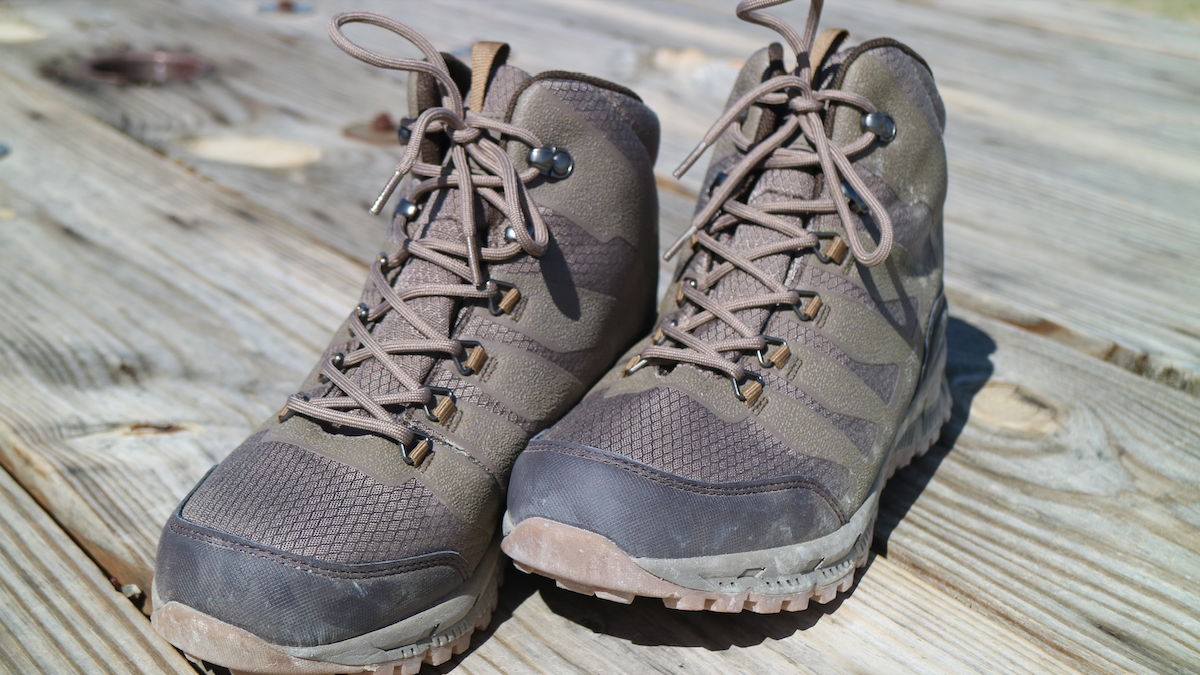 It's unfortunate that these didn't fit me better because the construction is of good quality. The fit of a shoe is so individual that I really can't use this as a data point. What it all boils down to for me is that they say "waterproof" on the box, and that's exactly what they deliver. They also look like a normal hiking boot, so you don't end up looking like a dork on your group hiking date.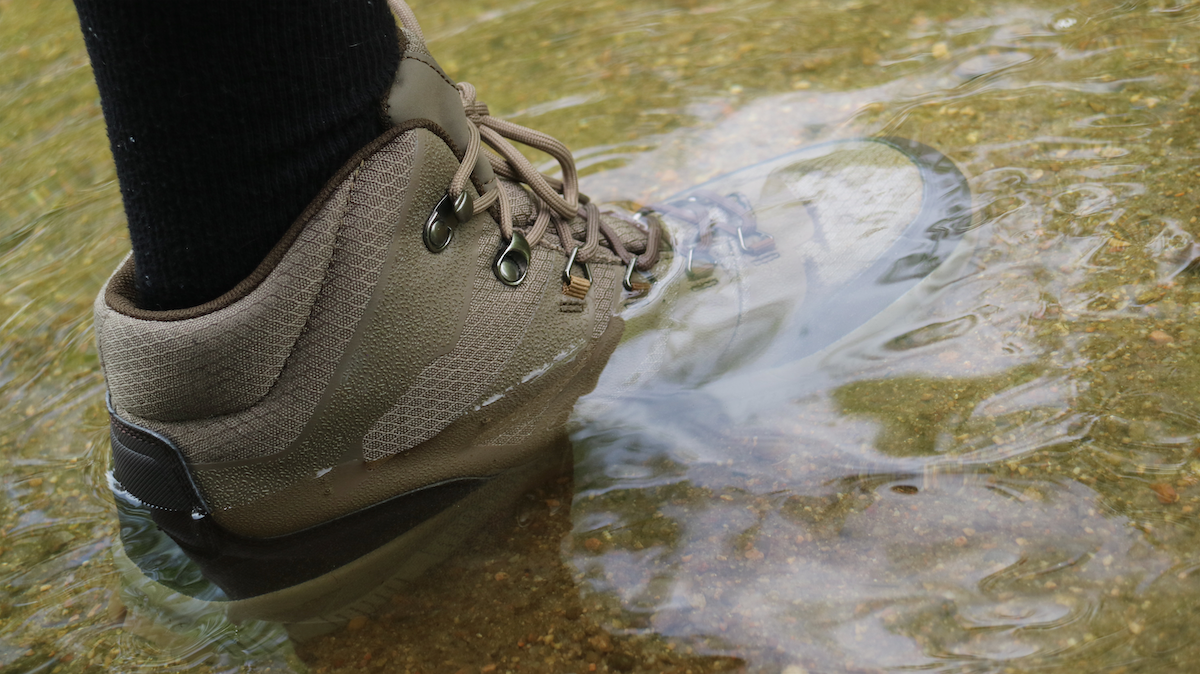 The soles are probably my favorite feature. I've worn similar boots that were meant for wading into streams. They all used a felt sole, which was strange because it seems that felt is possibly the worst thing to wear on underwater rocks. If I know I'm going to be spending time with my feet submerged, I'd much rather have the soles that come on the Northside Hargrove. They're also aggressive enough that a hike through varying terrain should be no problem.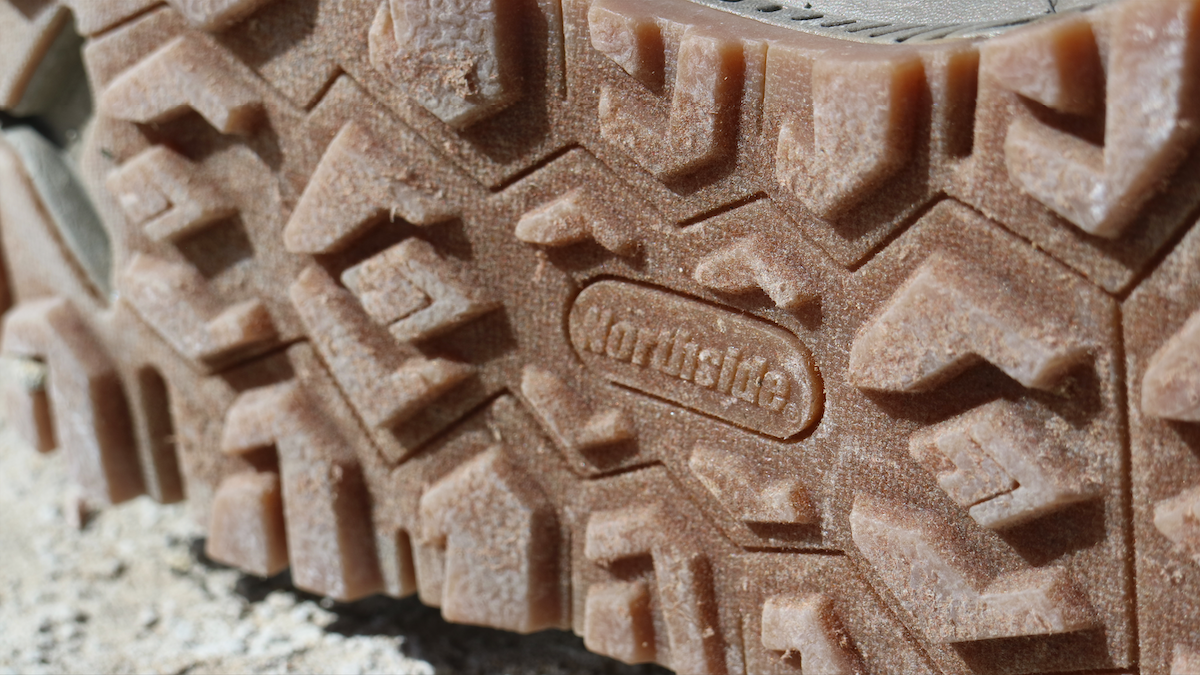 If you're interested in picking up a pair of these boots for yourself, head over to the Northside website. You can also see more content from the company by following them on social media. Northside can be found on Facebook and Instagram. Remember to be aware of your surroundings and go enjoy the outdoors!