+
–
Table of Contents

1. Avet SX Series Reels
SALE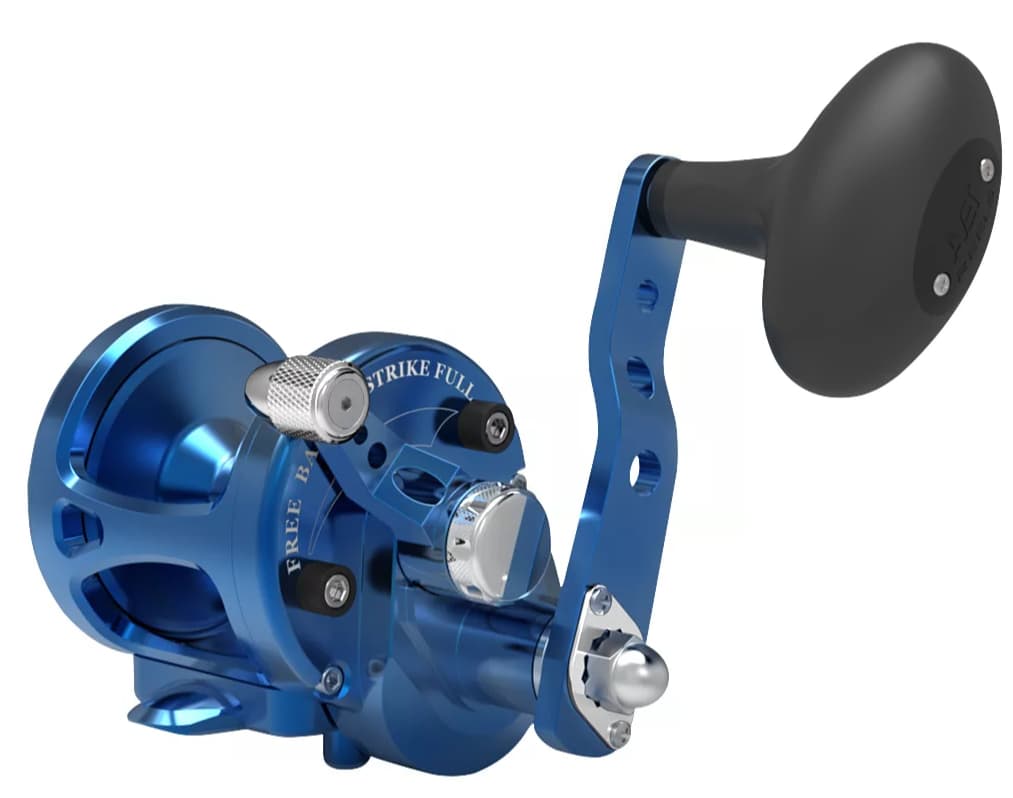 Smooth and compact, the Avet® SX Series G2 Lever Drag Conventional Reel offers the performance you need for tough saltwater applications. Its precision machined 6061 T6 marine-grade aluminum frame and rugged stainless steel gearing combine to deliver unrelenting power, so you can fish with confidence. The SX G2's 1-piece frame offers ultimate strength and is fully anodized for corrosion resistance. This reel also boasts 8 stainless steel ball bearings; a patented, industry-leading silent dog-and-gear anti-reverse system that's been redesigned with more teeth for rock-solid engagement; and a powerful lever drag system with adjustable strike preset built on smooth, wear-resistant Avedrag Dry Carbon Fiber drag componentry. In addition, this highly castable reel features a wobble-inhibiting offset handle with Soft Touch knob and a redesigned, extra-loud alarm clicker. Extreme strength-to-weight ratio. Made in USA.
Extreme strength-to-weight ratio

1-piece 6061 T6 anodized machined-aluminum frame

Rugged stainless steel gearing

8 stainless steel ball bearings

Patented, silent dog-and-gear anti-reverse system

Powerful lever drag system with adjustable strike preset

Wear-resistant Avedrag Dry Carbon Fiber drag components

Offset handle with Soft Touch knob

Extra-loud alarm clicker
Pros/Lightweight design with very tough corrosion resistance
Cons/Quite Expensive compared to comprable reels of foreign origin
Bottom Line/A solid casting reel that will get you far and last a lifetime
2. G.Loomis E6X Salmon/Steelhead Casting Rod
SALE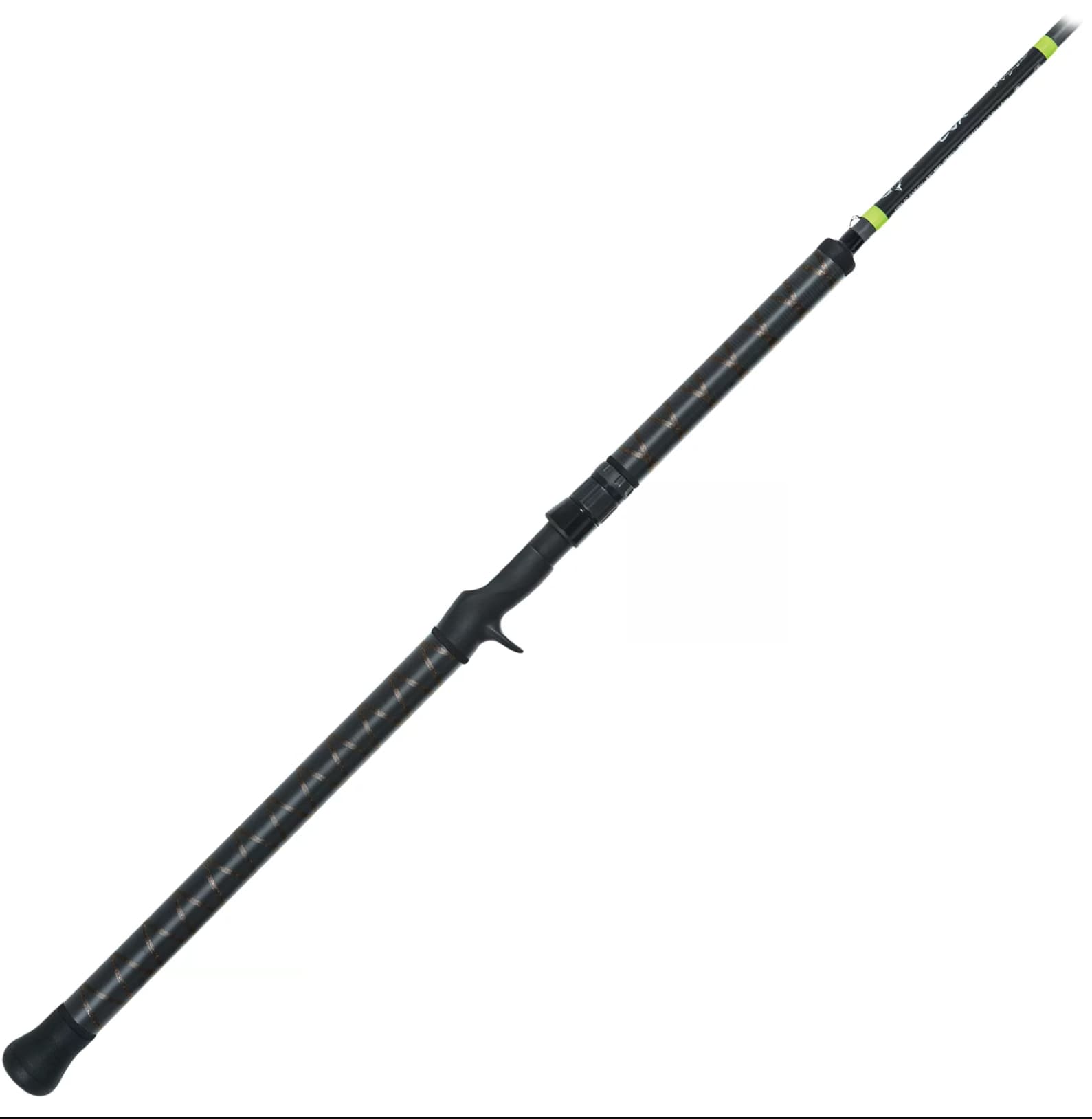 With its extreme light weight and superb balance, the redesigned G.Loomis E6X Salmon/Steelhead Casting Rod makes a superb mooching rod, and an even better drift rod for river fishing. Its proprietary blank material is both sensitive and strong, crafted with Multi- Taper Technology that optimizes both qualities to deliver ultimate performance regardless of depth or current conditions. With its uniform wall thickness and non-sanded "Paint Transfer System" buff finish, the E6X is built to withstand heavy impact and give you a durable go-to rod for many seasons of hard use. Fitted with premium Fuji guides and reel seat, plus graphite front and rear grips.

 

Versatile mooching/drift rod
Strong, durable proprietary blank material
Multi- Taper Technology with uniform wall thickness
Non-sanded "Paint Transfer System" buff finish
Superior impact resistance
Fuji guides and reel sea
Graphite front and rear grips
Pros/A very lgithweight and balanced design – very durable
Cons/None
Bottom Line/A lightweight casting rod that will cost you a pretty penny but last a lifetime
3. McCoy American Made Fishing Line
SALE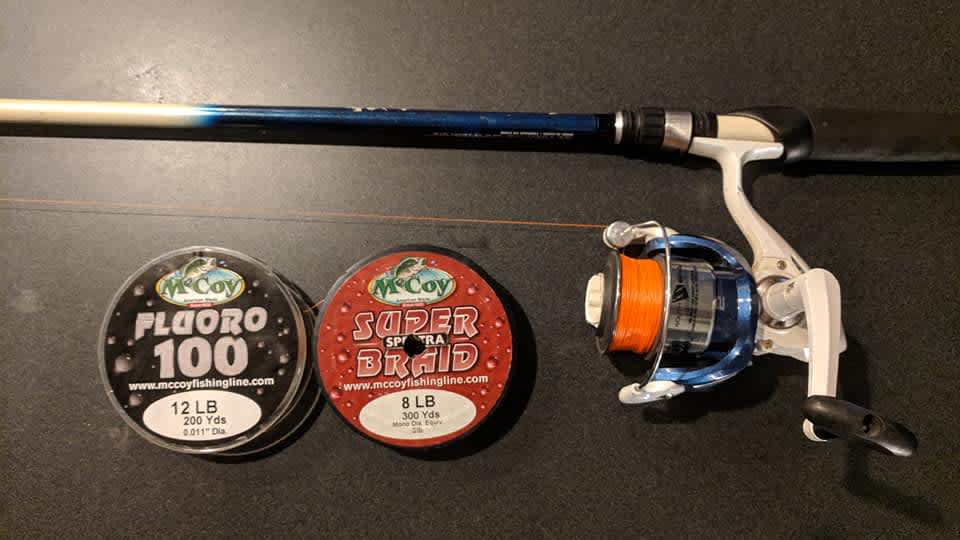 Made in America for over 80 years! McCoy's commitment to quality and performance is unmatched. A successful tradition and the latest manufacturing technology ensures the McCoy angler a consistent product throughout their range of premium line.

McCoy Fishing got it's start in the Pacific Northwest in 1935, known then as McCoy Tackle Company, it was the preferred line of choice from the Oregon coast up to Alaska. McCoy was the leader of line manufacturers in introducing into the industry a silicone saturated premium co-polymer line and the first to introduce the low visible green fishing line.
Pros/Great selection of line types for all types of fishing
Cons/On average more expensive than imported line without any real increase in effectivness
Bottom Line/McCoy is much loved by anglers across the country and you really can't go wrong with any of their products including their baits
4. Thomas Lures
SALE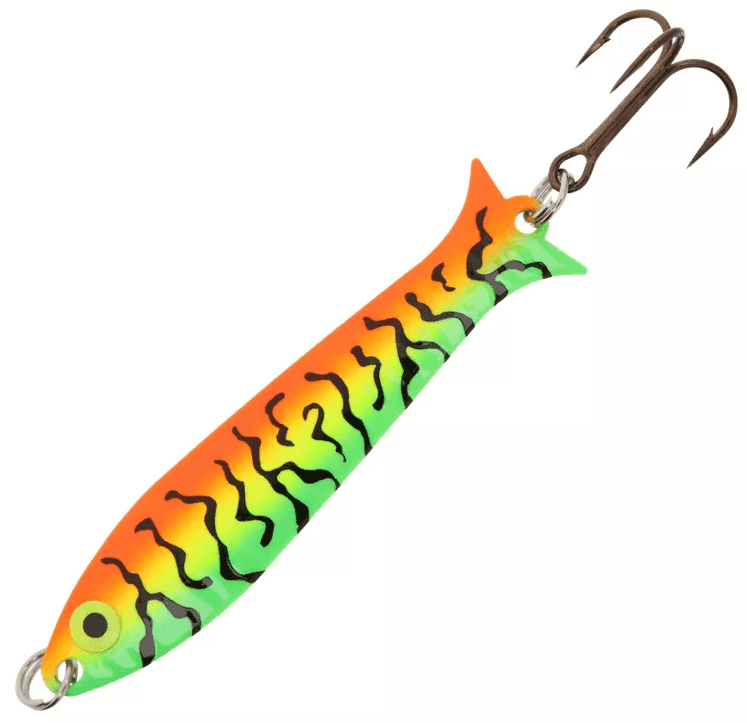 Delivering the kind of wobble and flash that trout and kokanee love, the Thomas Lures Speedy Shiner Spoon was made for trolling at speed! Solid brass construction with stainless split rings provide durability you can count on, while the VMC® Cone-Cut hook ensures a stickiness that isn't about to result in stories of the one that got away! The super-reflective plating and embossed scale pattern delivers incredible flash. This Thomas Lures spoon can be fished at any speed, but excels at high speed. Made in USA.

Perfect for fast trolling for trout, salmon, and kokanee
Reflective plating and embossed scale pattern deliver tons of flash
Creates fish-enticing wobbling action
Solid brass with stainless steel split rings
Sticky-sharp VMC Cone-Cut hook
Pros/Very affordable and avaiable in a wide variety of colors.
Cons/Not all Thomas Luers are made in the USA – check your packaging
Bottom Line/Affordable and effective lures made domestically for USA fish species!
5. Bones Outfitters Fishing Shirts
SALE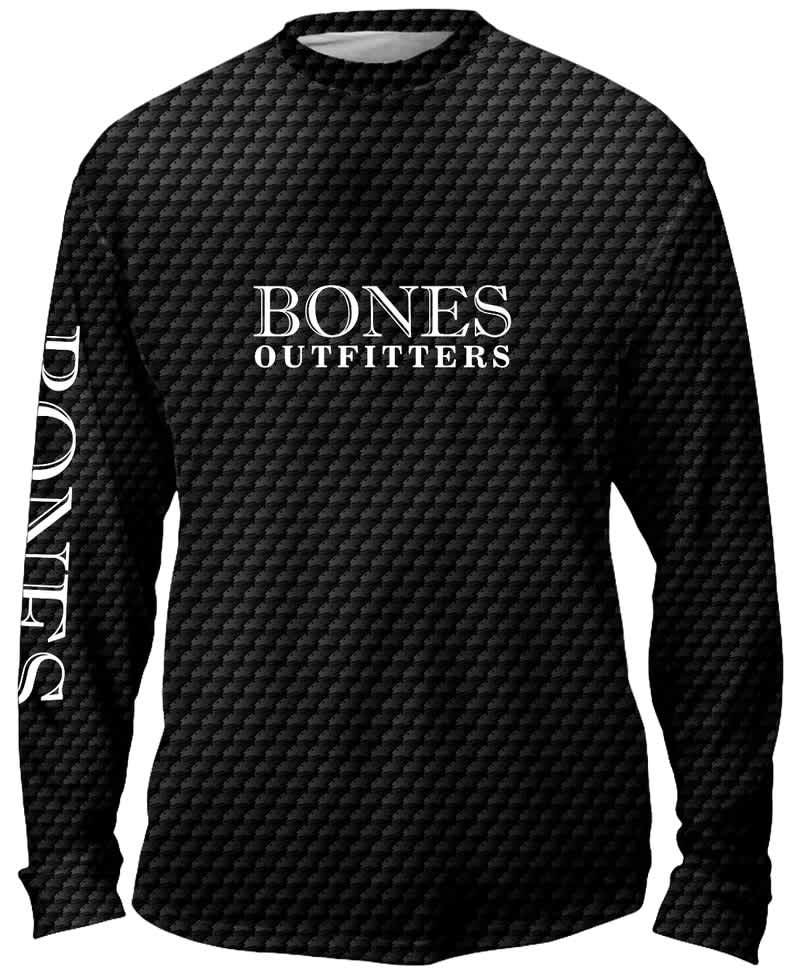 Bones Performance Long Sleeve shirt has everything you need to conquer the harsh elements of any marine environment. With our extremely durable 100% poly fabric featuring UPF protection, these shirts offer a barrier to the suns damaging ultra violet rays. Our advanced moisture-wicking technology is made for fast-drying, warm-weather comfort that keeps you in the action on even the hottest of days. While being super light and extremely breathable, this performance shirt is the perfect fit for a day on the water, or at the tiki bar relaxing with friends.

          Product Features:

UV 55+ Sun Protection
100% Poly Stretch Fabric
Superior Breath-Ability
Anti-microbial material with Stain Repel and Release technology
Loose Cut and Lightweight for Ultimate Comfort
Hand made in the USA (Miami, FL)
Pros/Prices Comprably to more popular imported fishing shirts, wide variety of styles and fitment
Cons/None
Bottom Line/If youre after American-made gear there really is no excuse not to buy Bones Outfitters!
6. Greenlines Water Shorts
SALE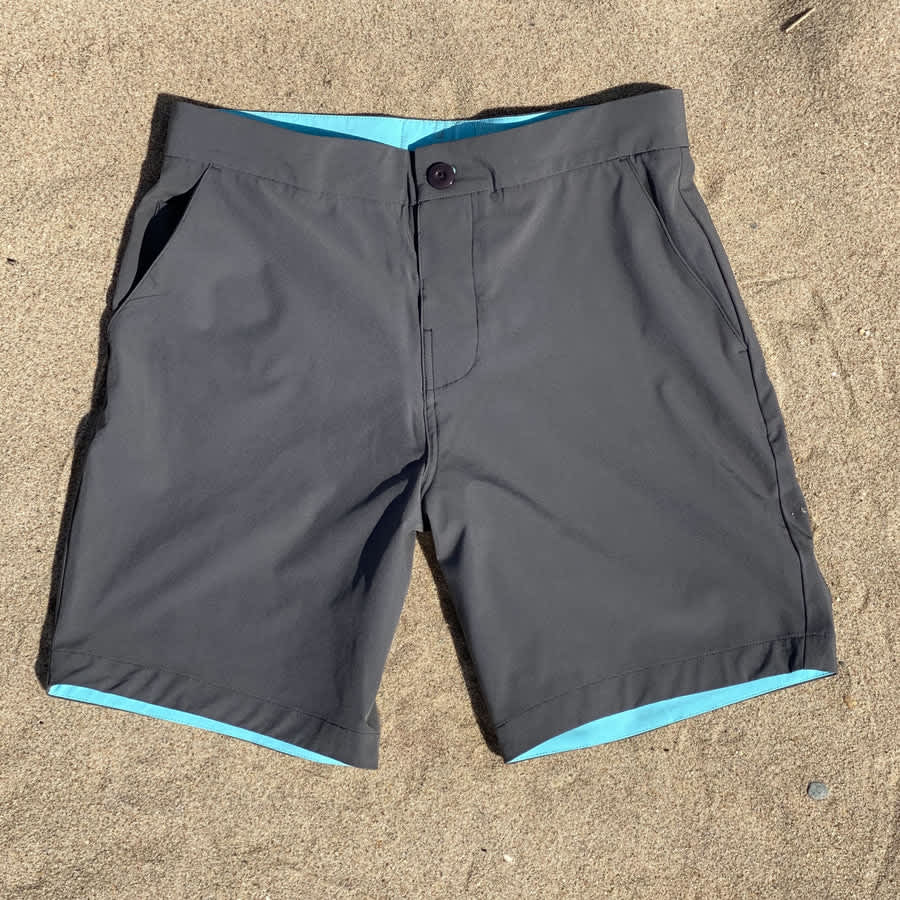 Made from our Eco Stretch recycled fabric, super comfort, with a DWR (durable, water repellent) finish. Side Pockets and back Pocket with draining material.  Classic style cut with an 18" outseam and 7" inseam to fall at or slightly above the knee. These ultra classic trunks look great in and out of the water.  Super fast drying and ridiculously comfortable!

2 side pockets and back button flap pocket.
Button fly with no velcro.
4 Grommet waistband drawstring keep shorts from shifting.
Quick Drying Stretch fabric.
Pros/Made from recycled materials and avaiable in shoter inseam lengths.
Cons/Manufcaturing process may not be completely USA made although the Greenlines website says that they work from factorices both in the USA and Asia
Bottom Line/A sustainable but expensive pair of board shorts perfect for fishing and boating
7. Grundens Seakit Boat Shoe
SALE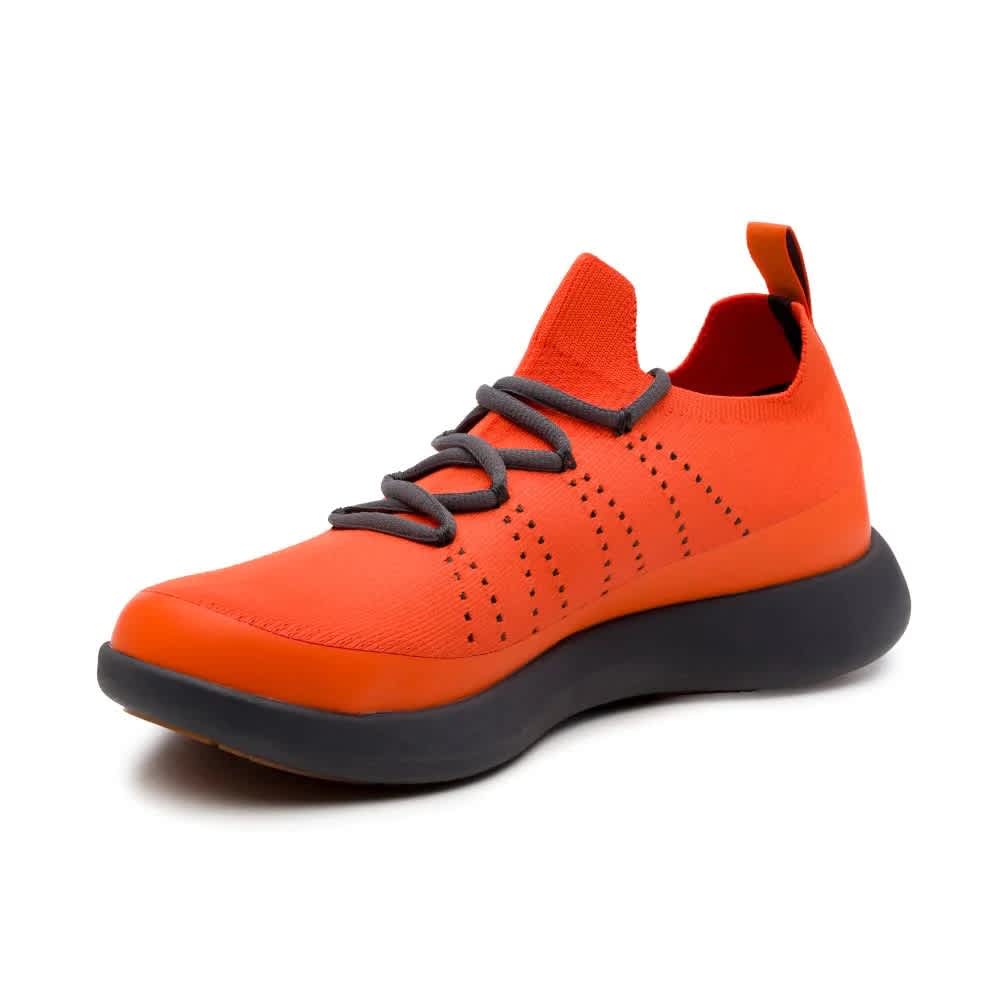 The MLF tournament-winning SeaKnit™ Boat Shoe is Grundéns take on a classic sneaker. Built from the fishing deck up, this lightweight, water-friendly sneaker offers anglers the opportunity to step into the world of on-deck fishing performance and comfort. Built for all day comfort for the tournament anglers trying to take home checks.

100% Nylon Engineered Knit Upper provides seamless comfort for wear with or without socks
Welded, PU overlay provides lightweight protection in a low-profile package
Shock-absorbing EVA midsole and all-day comfort footbed offer the ultimate on-deck foot support
Non-marking, natural gum rubber outsole pods with razor-cut siping for increased traction when wet
Lightweight and quick drying
Pros/Simple lacing system, good range of motion with a rubber sole
Cons/Not as inexpeisnve as going barefoot or wearing regular deck shoes
Bottom Line/A boat shoe that looks just about as comfortable to wear on land as at sea.
8. Latitude Industrial Red 16 qt. Chest Cooler
SALE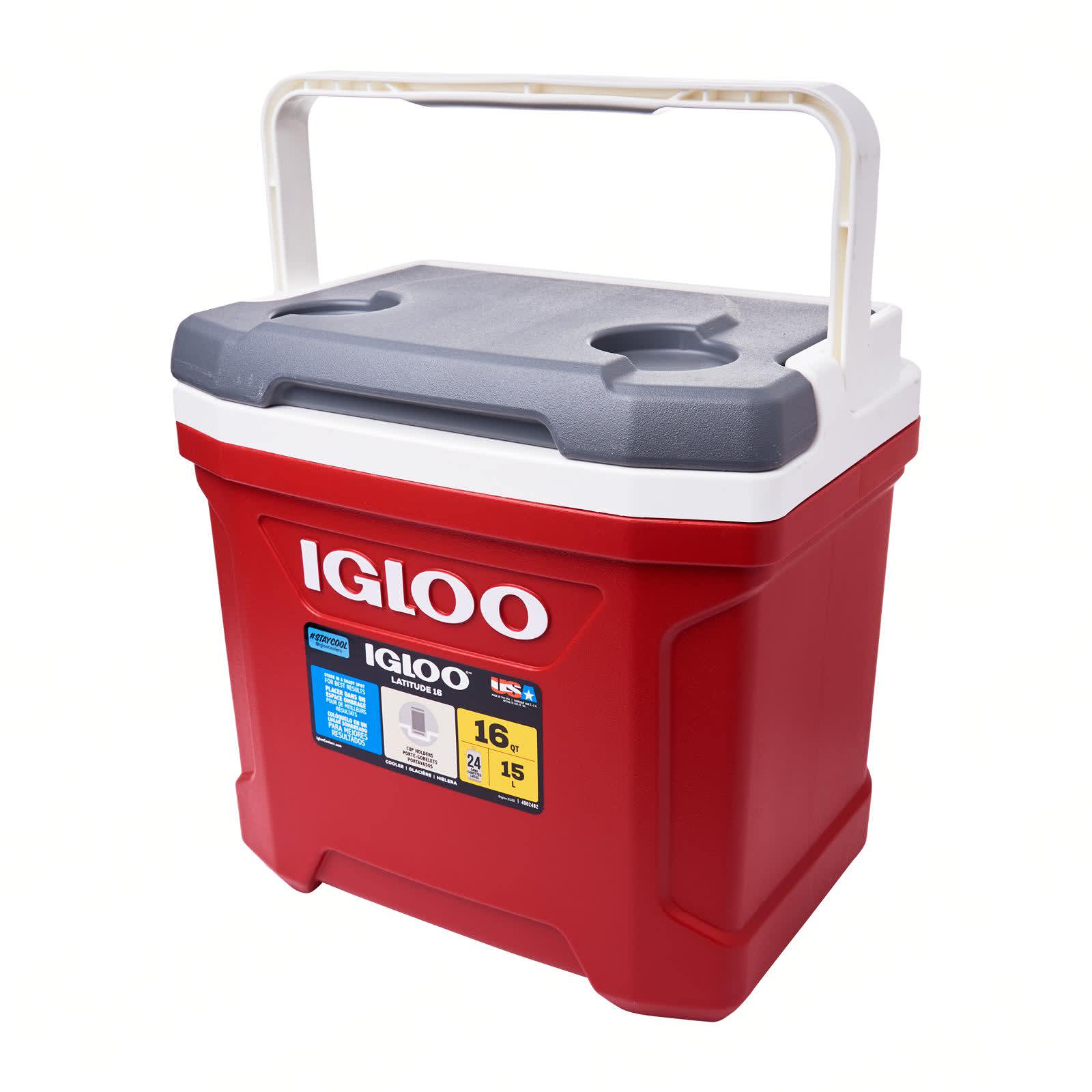 The perfect companion to your family adventure! Packing food for the road saves you time and money, and this Igloo cooler is large enough to hold sandwiches and drinks for a small group. The Igloo 16 qt. Latitude Cooler is perfect for day trips, camping, picnics, and road trips.
16 qt. / 24 can cooler

Bail handle folds flat into liner for easy storage and stacking

Cupholders on the lid

Pour and purge liner drains

Vertical profile fits tall and longneck bottles

Cool riser technology to improve cooling performance

THERMECOOL foam
Pros/Great insulation, will keep food nice and cold all day.
Cons/This cooler doesn't give you any extra workspace, just a place to put your drinks and maybe a sandwich while you fish
Bottom Line/A great way to beat the heat on the water!
9. Costa Del Mar Ferg 580G Glass Polarized Sunglasses
SALE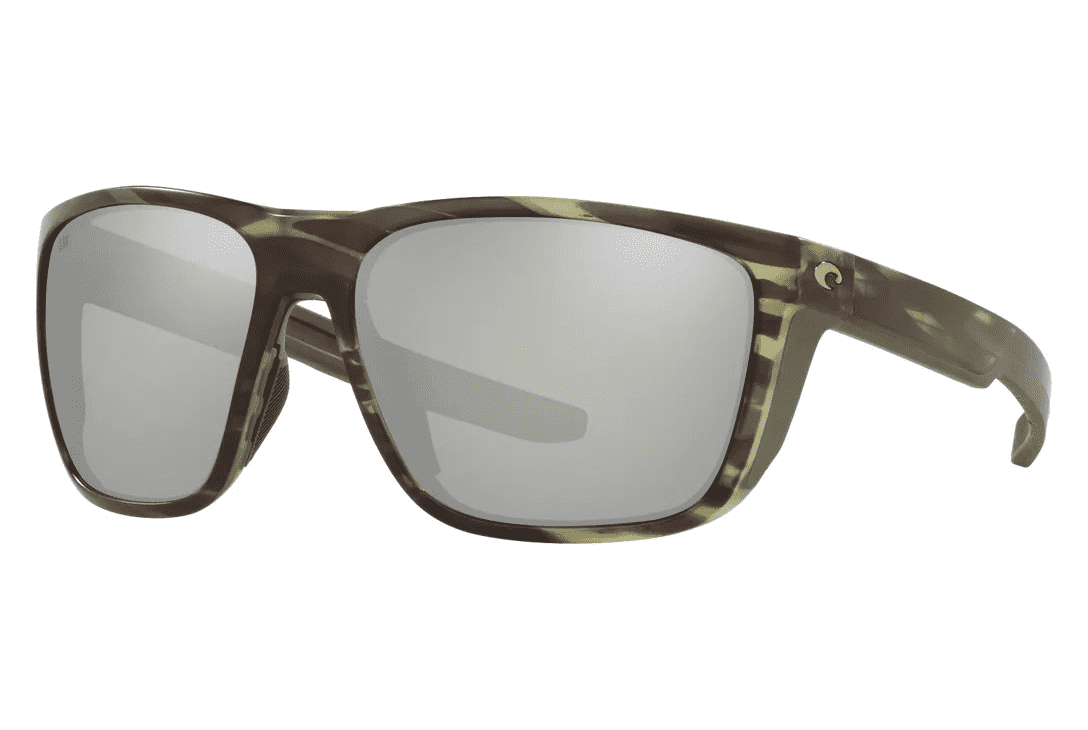 Adopt a new outlook on life in Costa Del Mar® Ferg 580G Glass Polarized Sunglasses. These Costa sunglasses combine 100% UV protection with polarized lenses and classic styling. Polarized and outfitted with a mirror coating to fight glare, the lenses feature 580G LightWAVE® glass—the clearest in the industry. They're also scratch-resistant and thinner and lighter than average polarized glass. 580 technology goes beyond polarization to produce the best lenses on the planet by selectively filtering out harsh yellow and harmful blue light, making colors brighter and objects sharper. Tough, durable co-injected nylon frames are made using an eco-friendly bio-resin process (using castor oil instead of petroleum) to reduce emissions and Costa's overall carbon footprint. When you wear Costa Del Mar Ferg sunglasses, you can feel great knowing your eyes are protected and your new sunglasses aren't just another piece of plastic that'll one day wind up in the ocean. These mirror sunglasses boast Hydrolite™ temple tips and nose pads for a more secure, comfortable fit. They also include a case, a cleaning cloth, and a mfrs. limited 2-year warranty.
Manufacturer style #: FRG.
580G LightWAVE glass lenses – the clearest in the industry
Scratch- and impact-resistant lenses
Polarized and outfitted with a mirror coating to kill glare
100% UVA, B, and C protection
Tough, durable co-injected nylon frames made through an eco-friendly bio-resin process
Hydrolite temple tips and nose pads for a more secure, comfortable fit
Includes case, cleaning cloth, and mfrs. limited 2-year warranty
Pros/Great qulaity sunglasses with lots of styles and colors
Cons/Pretty expensive even for polarized sunglasses
Bottom Line/These will keep your eyes comfortable and you looking stylish
10. Bubba 9″ Tapered Flex Fillet Knife
SALE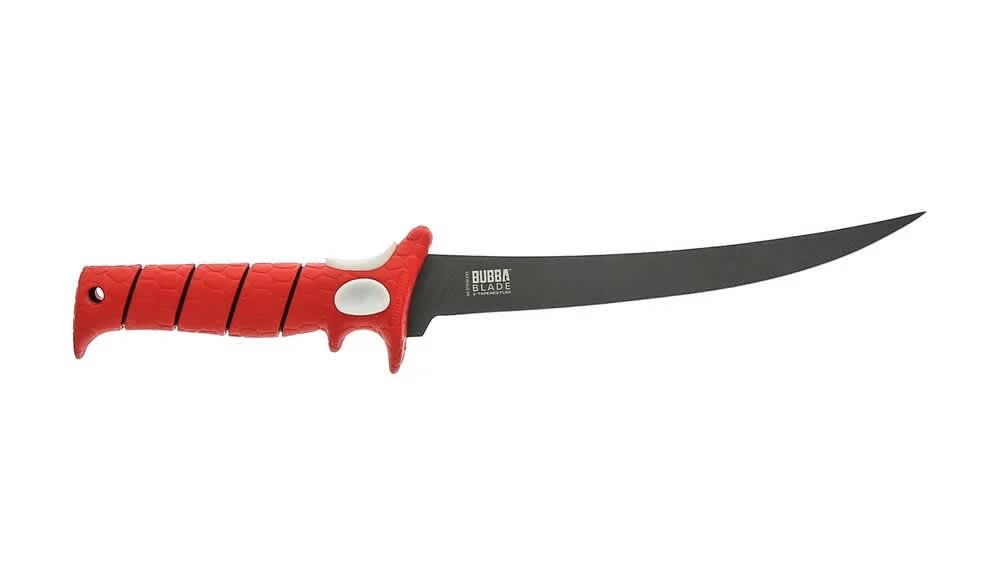 Never leave the house without this tapered fillet knife in your back pocket. This full tang constructed knife will not disappoint you as you're filleting your King Mackerel. The non-stick coated blade and outstanding trigger grip and pads make meat cutting fun and easy for everyone. This knife delivers the same quality you see and trust in all our other products.
Pros/Great edge retention and handle comfort
Cons/Blade is a little too thick for smaller fish
Bottom Line/A great all around fillet knife for thsoe after a big catch
12. Flambeau XL 3-Tray Classic Tray Box
SALE
The classic Flambeau tackle box—a staple in the world of fishing. A tackle management system that has stood the test of time and remains at the heart of Flambeau's durable product offerings for anglers around the world.
Extra large capacity
Up to 37 Compartments
Drawtite™ latch
Tip-Guard&trade: tray supports
Proprietary all-weather, oil-resistant construction
Tongue-and-groove design between the lid and base yields a water-resistant fit
Carry handle
Tie-down flanges
Includes removable dividers for enhanced storage capabilities
Made with recycled materials to reduce environmental impact
Proudly Made in the U.S.A.
Pros/Lots of Storage space and configureable for nearly any setup
Cons/Construction and QA can be hit or miss on some of the less expensive models of tackle Box
Bottom Line/A great tackle box that balances features, durablity, and price.
What fishing gear do I need as a beginner?
There are only three different types of tackle that first time anglers might need: hooks, weights and floats. Weights are necessary to help provide more casting distance and keep your bait under water. For first time anglers, stick with basic split shot weights. They are inexpensive and easy to install.
How do you pick a fishing tackle?
Choose lure size according to the tackle you're using and the species you're fishing for. In general, choose smaller jigs and grubs when fishing for panfish (bluegill, sunfish, crappie, perch) and larger lures such as spinnerbaits and crankbaits when fishing for bigger fish (bass, walleye, and pike).
Is it Made in USA or Made in the USA?
According to the Federal Trade Commission, "Made in USA" means that "all or virtually all" the product has been made in America. That is, all significant parts, processing and labor that go into the product must be of U.S. origin. Marketers and manufacturers that promote their products as Made in USA must meet the "all or virtually all" standard. This publication offers practical guidance on Made in USA claims.
We are committed to finding, researching, and recommending the best products. We earn commissions from purchases you make using the retail links in our product reviews. Learn more about how this works.