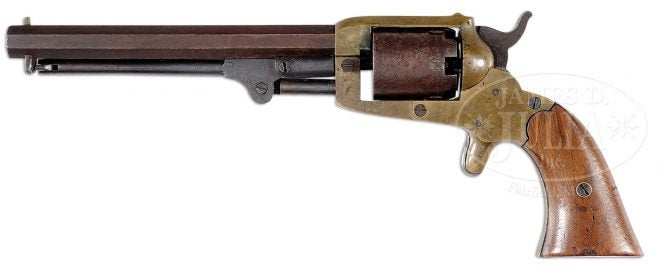 Welcome to today's Photo of the Day! Here we have another Confederate necessity in the form of the Cofer Navy percussion revolver designed by Thomas W. Cofer. The Cofer revolver is a unique specimen in that it is one of the very few Confederate-made revolvers that is not a full-on rip-off of a colt design. This revolver rather borrows from the lesser-known Whitney patents. These have an almost unicorn status amongst American Civil War collectors since only 13 are known in existence. Sufficed to say these revolvers were not under military contract and these revolvers walked out of his shop as personal purchases by confederate soldiers.
"SN 11. Cal. 36. One of the true rarities and among the most coveted revolvers in Confederate collecting is the brass framed percussion revolver made in Portsmouth, Virginia by Thomas W. Cofer. There are 13 known percussion specimens plus an additional three made for special percussion cartridges. These percussion models were true martial Confederate pistols being contracted by the 5th Virginia Cavalry. 82 revolvers were contracted and delivered in January and May of 1862. Several of the few extant examples are heavily restored. Existing percussion Cofers are either uniquely numbered or lettered; existing authentic examples are 1, 11, 13, 59, F, L, M, N, T, V and three examples with no number or letter; 5 of 13 examples are in museums and one is unknown since 1934. An excavated frame SN 10 was found near Macon, GA in 1955."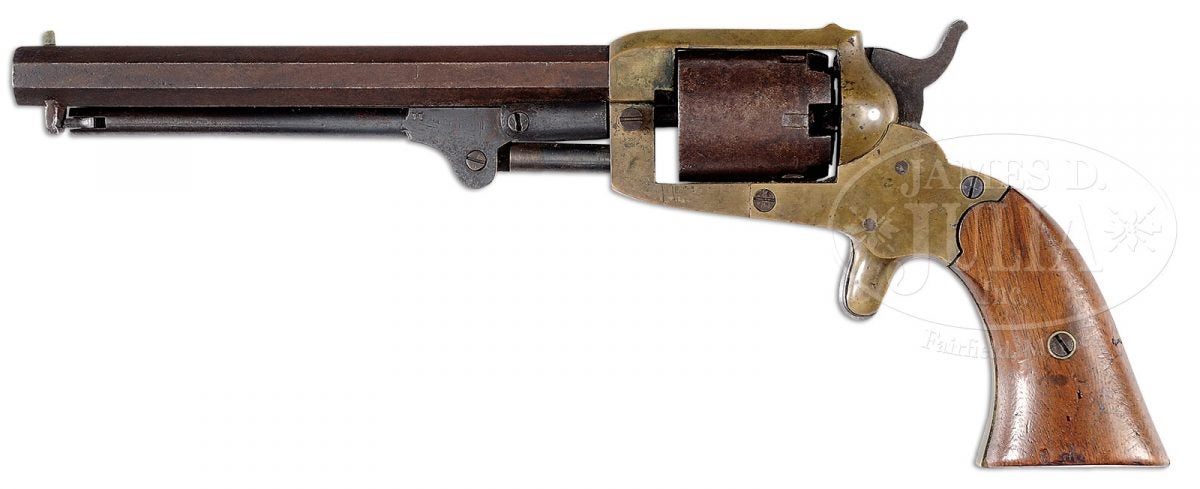 Extremely Rare Cofer Portsmouth, Virginia, Percussion Confederate Revolver, Finest Example Known, With An Original Cofer Holster. (n.d.). Morphy Auctions. photograph. Retrieved April 28, 2022, from https://www.morphyauctions.com/jamesdjulia/item/51957-22-397/.