Welcome to today's Photo of the Day! Here we have a 21st-century version of the Webley-Fosbery. This is the Italian Mateba Unica 6 semi-automatic revolver. These were introduced by the Mateba company which was known for very strange attempts at revolver design. They had under-cylinder (Olympic style) revolvers. They had revolvers with the barrel at the bottom rather than the top much like the modern Chiappa Rhino. This is the most desirable and sought-after design to come out of the company for its unique action that always makes the revolver have a nice and crisp single action trigger pull.
"Introduced in 2000 this auto-revolver has the standard markings and features a single-action trigger that has a reciprocating cylinder that fires from the bottom chamber rather that the top and adjustable rear and front sights. Fitted with one-piece checkered wooden grips. Made in Italy."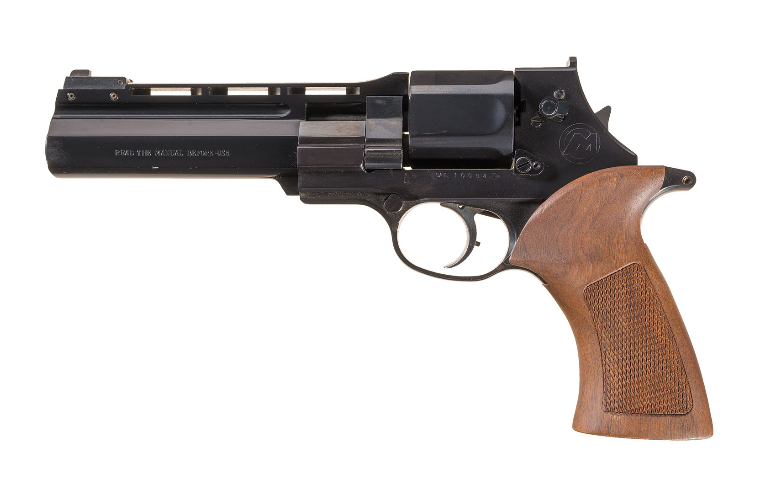 Lot 831: Mateba Semi-Automatic Revolver. (n.d.). Rock Island Auction Company. photograph. Retrieved May 2, 2022, from https://www.rockislandauction.com/detail/66/831/mateba-semiautomatic-revolver.