The Biden-Harris Administration has recently put major investments into water and land conservation, making it easier and more exciting for hunters and fisherman across the nation.
I'd like to take a moment to thank and highlight the work that hunters and fishers do for conservation. First, to be allowed to catch fish or hunt deer, you must start with obtaining a license. These licenses vary in each state, but in Florida, "the fishing capital of the world," there are a handful of options. You can get a 5-year saltwater or freshwater license ($79.00), or an annual combination pack ($32.50). Similarly, in 2022, Wisconsin issued the most licenses, tags, permits, and stamps for hunting. This is slightly more complicated, as there are different restrictions and prices for different animals. The Department of the Interior states that all money collected must be directed towards conservation, specifically fish and wildlife management. Although the prices and logistics change for these licenses in each state, they all go to the same place: conservation.
I've seen a few debates about how humans have brought disaster upon the environment to such an extreme that we shouldn't be allowed in these natural spaces anymore, that we should let them thrive without us. I've also seen that many large corporations decide to exist anthropologically separate from nature, instead of working with it. The food industry, specifically the meat and dairy realms, take advantage of animals to increase corporate dollars. It seems as though many people have forgotten that we should exist within nature, be part of it, and positively contribute to it. Hunters add to the food chain, displaying the important role of controlled human behavior, simply based on personal need. When we can add to the food chain in a natural way, we can greatly assist in population control and growth of animals. If I wasn't allowed to hunt deer in my home state of Minnesota, populations would get out of hand and would destroy bountiful amounts of crops which are food fuel to other animal populations. Animal diseases would also increase and spread more quickly, ultimately leading to lower populations and less diversity amongst other plants and animals. When operating respectfully, rather than taking advantage of nature and its resources, humans are an important part of this space.
When I recently saw the investments being pushed towards public lands and river restoration, I was thrilled for the chain events which are to follow. What I love about these recent investments is that they truly bring together both sides of the political spectrum. They can please the democrats by flowing more money towards environmental protection, but they also benefit the outdoor sportsmen, who are typically more conservative. These fresh investments have been made with bipartisan effort and through reconnecting rivers we are reconnecting America.
Revamping the Rivers
President Biden's Bipartisan Infrastructure Law will fund a $35 million investment towards 39 projects in 22 different states focused on reconnecting rivers and waterways. This includes fixing decrepit and unproductive dams, culverts, and levees. The original purpose of a dam or levee is to protect flood prone areas by releasing water in controlled amounts, rather than allowing a full surcharge. A culvert provides the means of transporting water from one side of a road to another via a big underground pipe. When these functions become expendable, they simply block waterflow, which inhibits fish migration, decreases biodiversity, and increases the likelihood of a flood.
I recently came back to visit my hometown of Minneapolis, Minnesota, and I had to go to the Stone Arch Bridge and St. Anthony Falls Lock and Dam. They are both beautiful pieces of infrastructure which highlight the water and surrounding nature wonderfully, all in the heart of the city. In the Twin Cities, the snowfall was up 80% this winter, with it being the wettest winter since a meteorological record started in 1893. With all of this precipitation, the Mississippi River was absolutely rushing, and I could feel the intensity of the water flowing off the dam in my face. I had never seen the water like this before, and I was quite grateful for the dam in place to prevent flooding into downtown Minneapolis and St. Paul.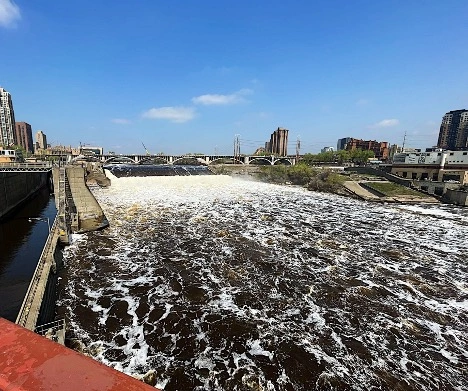 When I saw the major investment choices from the Department of the Interior in April, I was most thrilled about the waterway investments. With a recession upon us, these investments will be huge for small towns across rural America, which are facing a big hit. Through investments to fix up obsolete dams and levees, the amount of available jobs will start to boom. Those who will be on the job sites implementing these better pieces of infrastructure are those who live in the communities themselves. Additionally, the fish and biodiversity amongst them will increase, which will promote more economic prosperity in the areas.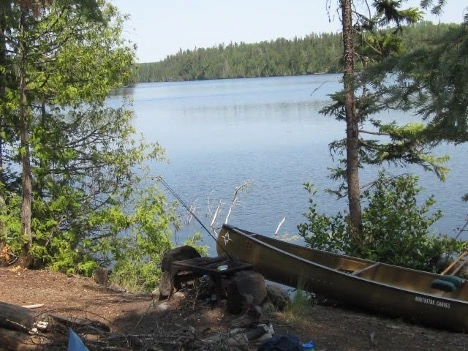 Restoring Migration and Habitats
We discussed the recent investments to help waterways and fish migration, but there is just as much work being put towards addressing land animal migration and habitat restoration. $13 million for 13 different projects across nine states in the Western United States will be put towards habitat conservation and protection, in hopes to protect species of game. Currently, herds of elk, mule deer, and other great species of the West are at risk of depleting populations and resources due to fragmented and high-quality land.
It's a big feat to try to improve the migration of a herd of mule deer, but by breaking it down into smaller tasks and land protection, it's a lot easier to grasp. The National Fish and Wildlife Foundation (NFWF) will be overseeing and administering these projects, and there is no one better for the job. To start, 890 miles of fencing will be removed or improved to meet wildlife-friendly standards; 13,000 acres of invasive plants will be treated; and there will be new protective easements on hundreds of thousands of public, private, and Tribal lands.
With improved fish migration and land animal migration, the fishers and hunters can be quite ecstatic about the recent investments put towards conservation. Similar to how the waterways operate, biodiversity for game will improve, allowing for a better time for hunters across the Western United States.
This One is for The Ducks
One of the major points of investments this past month was focused on wetland conservation. The Migratory Bird Conservation Commission approved nearly $150 million to help restore and conserve 242,000 acres of wetlands and uplands. My favorite thing about all of these conservation acts is that they are promoting and using locally led approaches, which will ultimately bring money back into these communities. Conserving wetlands is also beneficial as they help to combat flood zones and the rising sea levels.
The Migratory Bird Conservation Fund is redirecting $21.7 million of Duck Stamps to expand upon five national wildlife refuges across four states. This will also allow for easier and greater access to lands and animals for hunters, fishers, and others recreating in outdoor sports. As mentioned earlier, when you buy a fishing license, or a duck stamp, it's great to know that your money is going directly back into conservation.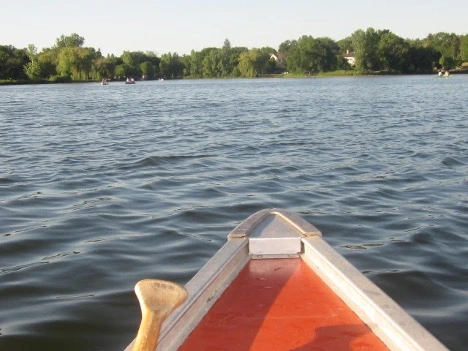 Trail Conservation
I had to mention my favorite of them all, money being put towards trails. As a conservation worker and trail builder, I am always elated to see money and recognition being put towards these things. The Forest Service's Legacy Roads and Trails Program is redistributing funds towards habitat improvement in 51 national forests in 25 states. The more trail work jobs available the better!
Although I don't typically follow the flow of where the government puts their money, I was thrilled when I saw these investments. To know that this money will go back to not only help the land and animals who inhabit them, it will also help the small communities which rely on the resources. Through creating jobs, improving biodiversity, and protecting lands, we can all be happy with these recent investments. There is something for everyone.