A good knife is considered by many to be the foundation of a good survival plan. More than just a tool, a handcrafted knife tells a story – not just of the blade's intended use, but of the crafter and their life experience. It was this story that brought us to Stroup Knives. Chris Stroup is a medically-retired veteran of a specialized JSOC unit, who formalized his knife-making journey with his wife in 2017. Since then, Chris has made a point of target-recruiting military and law enforcement veterans looking for both a trade and a purpose. From wounded Green Berets to retired Police Officers, the machines in Stroup's shop are manned by folks who've dedicated their lives to the service of others. Their catalog is straightforward and easy-to-navigate, their blade designs simple and rugged. We got the chance to examine two of their models – the Mini and the TU-2.
Stroup Knives Mini
The Mini is ideal for daily wear, whether you are spending a day on the trail or in the shop or around town. The 3-inch, 5/32-thickness blade is well-sized for household chores and small field tasks but otherwise unassuming and not burdensome on the belt.
Above: A size comparison between the Stroup TU-2 (top) and the Mini (bottom). Both feature Kydex sheaths with Tek Lok belt clips.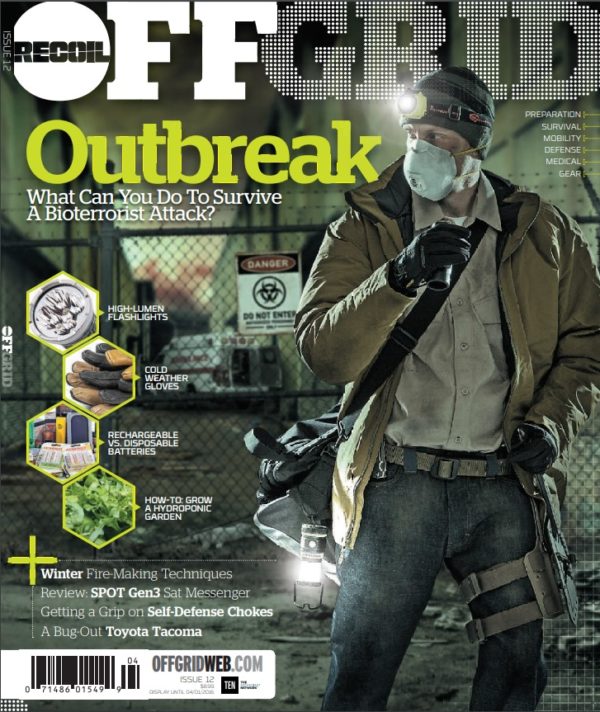 Subscribe Today and Save!
Speaking of which, the Mini's sheath features a Tek Lok belt clip oriented for horizontal carry, which is ideal for small-of-back or forward-of-hip wear. With an overall length of 6.75 inches, there isn't a whole ton of grip space. For those with smaller hands, it will likely fill that "Goldilocks" size for a carry fixed blade. But if you've got catcher's gloves for hands, chances are this will be a three-finger knife for you.
Stroup Knives TU-2
On the other end of end of the spectrum is the Tactical Use series. We also got a chance to try out the TU-2, which features a larger 4.5-inch-long, 3/16-inch-thick blade. At 8.75 inches overall, the TU-2 is probably not a daily carry blade for most of us. It does, however, make a great general purpose field knife. We used the vertically oriented Tek Lok clip to mount our TU-2 on the waist strap of our Stone Glacier Avail pack, which currently gets used once or twice per week for summer hikes or road marches. In this role its slim, unobtrusive, and easily accessible.
Above: The TU-2 mounted on the waist belt of a Stone Glacier Avail backpack.
Features and Options
All Stroup blades are 1095 carbon steel, flat ground, acid etched and rock tumbled. The dark, uneven charcoal color and roughed-up texture on the flat surfaces give these knives an artisan, hand-hewn feel. The G10 grip scales, available in a variety of colors, are also cut with a scalloped stone-like texture. The overall aesthetic of these knives seems to convey the historical relationship mankind has with edged tools, looking like they could have been dug up from the gravesite of a Viking warrior. Which is appropriate given the decades (if not centuries) of collective deployment and street time of the Stroup Knives staff.
Perhaps the best part of all is the pricing. Handmade knives with handsome styling are often priced in a range that's stretching towards four figures. But Stroup Knives are tools, made to be used and made to be accessible for purchase. The Mini comes in at $145 with the larger TU-2 coming in a little higher at $220, both of which are very competitive, given the handcrafted construction and financial support going directly into veterans' pockets. They also recently announced a line of axes as well as a collaboration knife with Justin Melnick of the TV series "SEAL Team". Sales of this knife will benefit the Special Operations Wounded Warriors charity.
If any of Stroup Knives' offerings happen to fit your knife needs, they are certainly an easy company to support – offering reasonably-priced hard use blades hand built by military and law enforcement veterans. Check out their website if you think you need a Stroup knife in your kit.
---
Prepare Now:
Disclosure: These links are affiliate links. Caribou Media Group earns a commission from qualifying purchases. Thank you!
---
STAY SAFE: Download a Free copy of the OFFGRID Outbreak Issue
In issue 12, Offgrid Magazine took a hard look at what you should be aware of in the event of a viral outbreak. We're now offering a free digital copy of the OffGrid Outbreak issue when you subscribe to the OffGrid email newsletter. Sign up and get your free digital copy Click to Download!
---