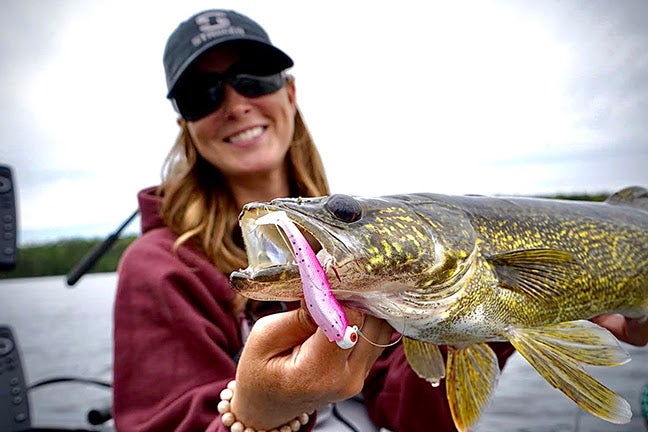 Long-time American lure and tackle manufacturers Northland and Bagley, have been pioneers in developing the most innovative and accurate baits. This falls right in line with their mantra of "match-the-hatch". These high-end advanced lures are undeniably effective at catching fish of all sorts. But that does not mean the classic shapes don't work, these old tried and true lures have been catching fish since the beginning of soft plastics. In the spirit of those classics, Northland is going back to basics with the new Rigged Gum-Ball Grub, Minnow, and Swimbait Jigs.
This trio of affordably priced and easy-to-use baits is based on Northland's venerable Gum-Ball Jig. Each rigged Gum-Ball Jig comes with a gold-plated hook with a blood-red finish for another splash of color to entice a strike.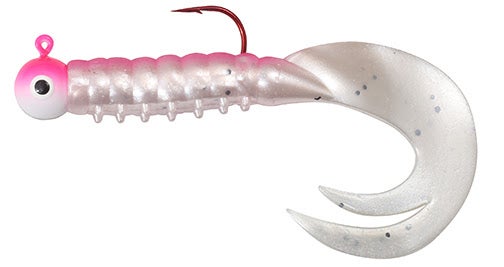 The Rigged Gum-Ball Grub has an incredibly active, split curly tail. The split produces a very tempting action that will work well even when fished slowly across the bottom. Or as the jig helicopters down the water column off the cast. Fished fast or slow, the action will bring in the fish. Giving it fast aggressive snaps can trigger strikes, or just evenly swim the lure in when the fish aren't as active.
With the Rigged Gum-Ball Minnow treat it like an ideally weighted soft jerkbait or fluke. The slender profile, of the baitfish-shaped body darts around when jigged. This can evoke reaction strikes from anything that lives in the water, has fins, and swims.

The last but not least of the trio is the Rigged Gum-Ball Swimbait, an ideal all-around paddletail bait. Perfect for everything that will eat forage fish, it is perfectly balanced in the weight to body size of the lure. There is no guess work when it comes to these rigged lures, the plastics and jigheads are already matched in size for you. Just jig it or swim it, there's no wrong way to work these lures.

All Rigged Gum-Ball Jigs are available in 3 sizes, 3 body shapes and 6 colors. Sold 4 per card, 2 rigged 2 tails. Colors include White, Firetiger, Shrimp, Sunrise, Moonlight, and Glo Watermelon. Extra tails include rigging channel for perfect plastic alignment every time. MSRP $6.99.
You can check out Northland and Bagley Lures here, and most all of these discussed lures will become available in late 2022.