Adam Scepaniak   10.18.21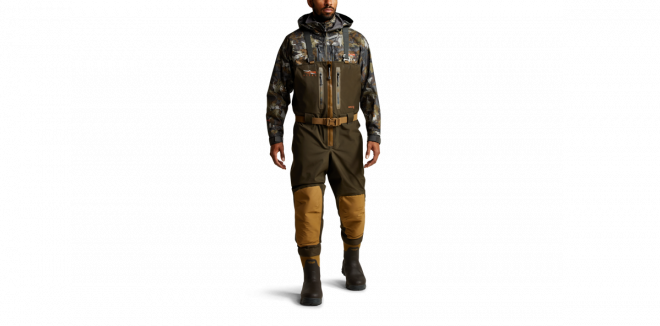 One of Sitka Gear's most popular gear items in their portfolio of 'wares is their Delta Zip Waders and now they are available in a neutral Earth tone for greater use in varying environments. For anyone who has been waiting for the Delta Zip Waders to come back in stock or to jump into a new color like this Earth tone offering, this will assuredly not last long.
Sitka Gear Coverage on AllOutdoor
The Delta Zip Waders are known for their premium components from head-to-toe. Boasting the utilization of Gore-Tex for superb warmth in some of the most deplorable hunting weather imaginable, waterproof zippers so you can stay dry getting in and out, and actual Lacrosse insulated boots. Some of the other highlights can be read below as presented by Sitka Gear:
Built for all-season use and comfort, the Delta Zip Waders are the only GORE-TEX waterfowl wader available. They excel in warm-weather but are also designed to minimize bulk when paired with insulation pieces in order to provide cold-weather performance. They have a completely waterproof YKK AQUASEAL Zipper for easy on-and-off and feature boots that were designed by Lacrosse exclusively for the Delta Zip Wader to be warm, durable, lightweight and replaceable. The shins and knees are reinforced with a rugged foam pad to endure years of use. Perhaps the best part, they're 100% serviceable so they can last a lifetime!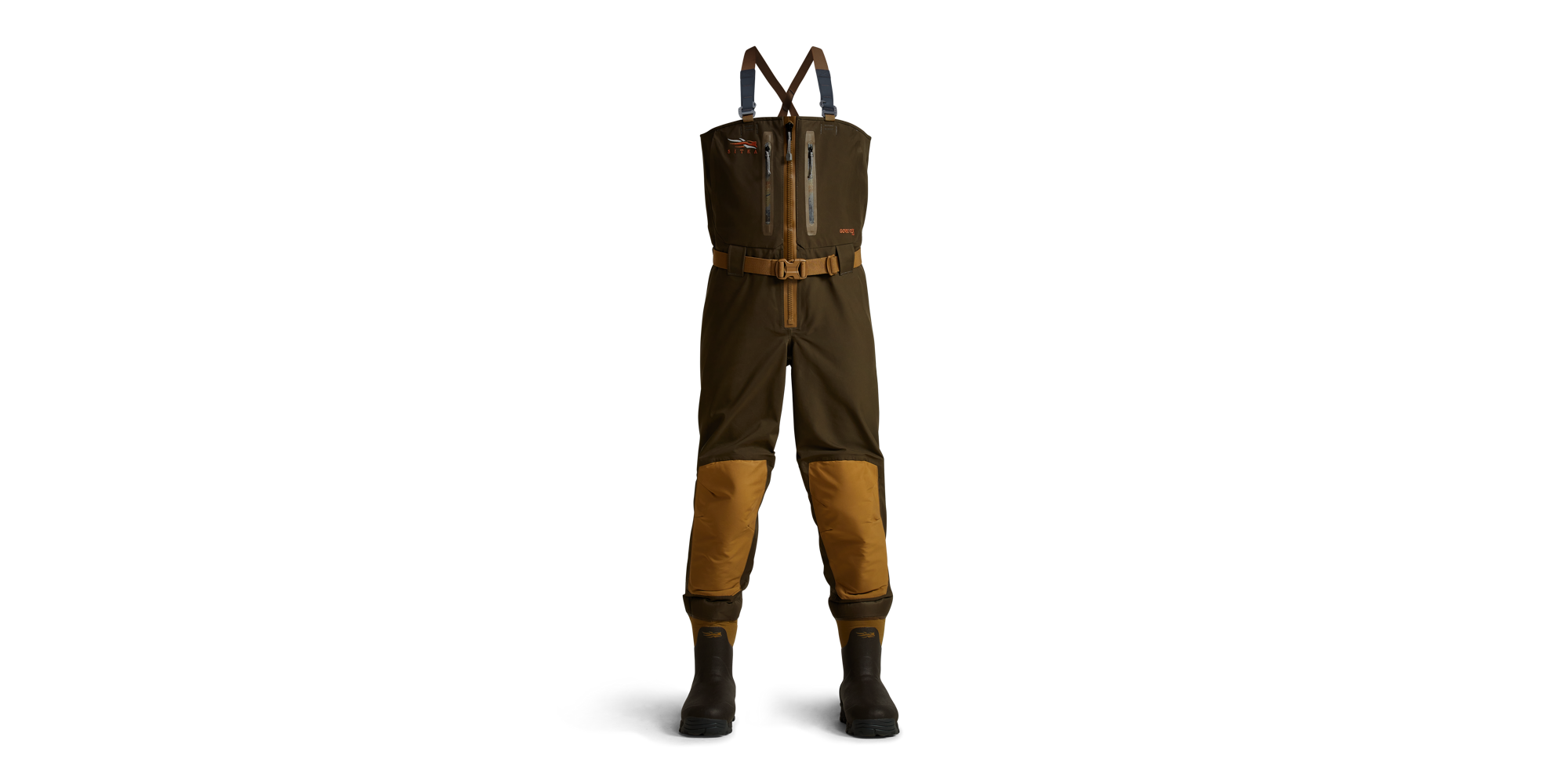 Lacrosse Insulated Boots: Lightweight, warm and durable LaCrosse insulated boots add warmth and agility when trudging through the muck and are attached to the wader with advanced heat-activated technology for a strong and streamlined joint.
Waterproof YKK AQUASEAL® Zipper: A durable and completely waterproof zipper allows for an easy on and off.
Reinforced Knee and Shin Pads: The shins and knees are reinforced with a rugged foam pad to endure years of abuse breaking ice and busting through the brush.
Adjustable No-Buckle Suspension: A streamlined suspension system eliminates cumbersome buckles and makes custom fitting lightweight and easy to use.
Water-Resistant Zippered Storage Pockets: Two zippered storage pockets provide easy access to store essentials.
High Handwarmer Pockets: High handwarmer pockets are positioned to shed water away from the pocket and provide easy access to keep hands warm and ready.
Right now it is prime time for hunting seasons. From waterfowl hunting for ducks and goose to trapping for nuisance beaver, if you are in need of replacing your tattered waders the Delta Zip Waders are the Cadillac of this category. With the offering of the more neutral Earth tone, it should be more applicable to a wider array of hunting, trapping, and sporting environments for wherever your pursuits might bring you. As always, let us know all of your thoughts in the Comments below! We always appreciate your feedback.
Source Link