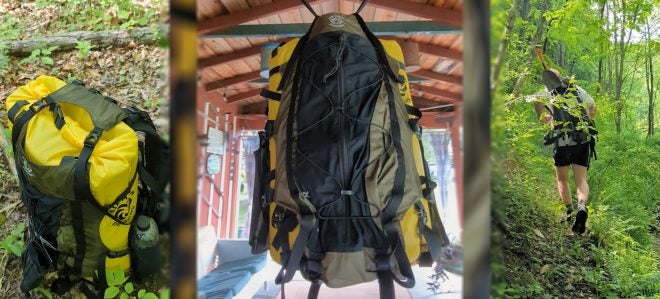 When offered to review the Flex PR Pack Rafting Backpack, I knew a trip to New River Gorge National Forrest to do some Class V rapids wasn't in the cards. This pack did come in handy in many ways for springtime kayaking, camping, and trail maintenance. Having a pack made by Six Moon Designs means you're getting something that'll likely be able to take more stress than you can, and still thrive. Over the span of two months (and a full time job), the Six Moon Designs Flex PR Pack Rafting Backpack followed me along:
10km being stuffed-in/lashed-on kayak with Class 2/3 rivers
Five nights of camping
8km lake kayaking
40km of hiking
Two outdoors festivals – Get in Gear Fest/Appalachian Trail Days
3km trail maintenance, lugging tools and gear
---
Welcome to our recurring series of "The Path Less Traveled." In this series, we want to take you along for our exploits out in the wilderness while hiking, camping, exploring, and general adventuring. This will include our small daily victories, foibles, tips, tricks, and reviews of gear we authentically appreciate and frequently utilize. While a well-worn trail can often be the pathway to a leisurely day, the paths less traveled can often spur on some of the greatest memories, misadventures, and fun we could imagine. Join us in the Comments as we share our travels and hopefully, we can all come together for a greater appreciation of the outdoors.
---
Like Kayaking? Backpacking? Trail Maintenance? Check out these posts!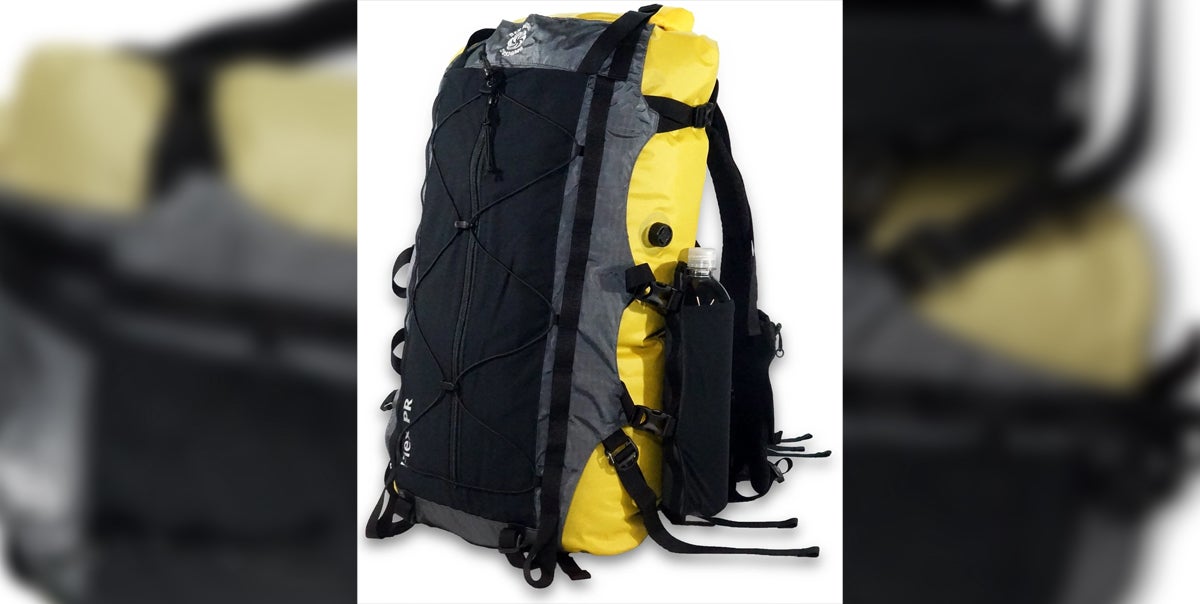 Ron "Fallingwater" Moak started Six Moon Designs in Beaverton, Oregon  circa June 2002 (Business records claim 2006) to satisfy his need for lightweight, durable gear that met the requirements of many tasks. Their backpacks and shelters have lured in other employees whom have completed monumental trails, and contribute to the development, modification, and culture of the company over the years.
I met Whitney "Allgood" LaRuffa, VP of Sales & Marketing at Damascus Trail Days and his down to earth philosophy and free-flowing passion was analogous of what I imagine everyone with Six Moon Designs being like. These are people who believe in their products enough to enthusiastically provide help, information, and even repairs to gear while telling you funny stories of of their recent trail times. You can catch some of his personality in the video below.
Six Moon Designs makes shelters including the Ultralight Lunar and Skyscape series. If you look on their site, you'll find award winning shelters of double or single wall types, all using hiking poles to reduce weight from your load.
SMD backpacks are simple, rugged, and have levels of adjustability that compete against just about anyone else. In addition to today's Flex PR Plus Pack Rafting Backpack, they also make the Swift X, Swift V, and Flight 30 Ultra Running packs.
SMD's Online Presence
If you check their TikTok account, it is pretty poppin' and they follow Alloutdoor!
---
The Flex PR (as the name entails) is a pack rafting backpack meant for hunting, trail maintenance, kayaking / canoeing, or any other activity that requires adaptive loading solutions that fits your body well.
The pack has various hip belt and shoulder strap sizes with adjustability to fit a cornucopia of people who may have hips and torso sizes that vary differently. Think the 5'3″ dude with Natty Lite belly who hasn't seen his peeps for a few years. A small torso pack with appropriate shoulder straps will keep things comfortable, but the options of choosing a hip belt that fits can make or break whether the weight load is well supported on your hips.  The focus on adjustability to ensure comfort is paramount.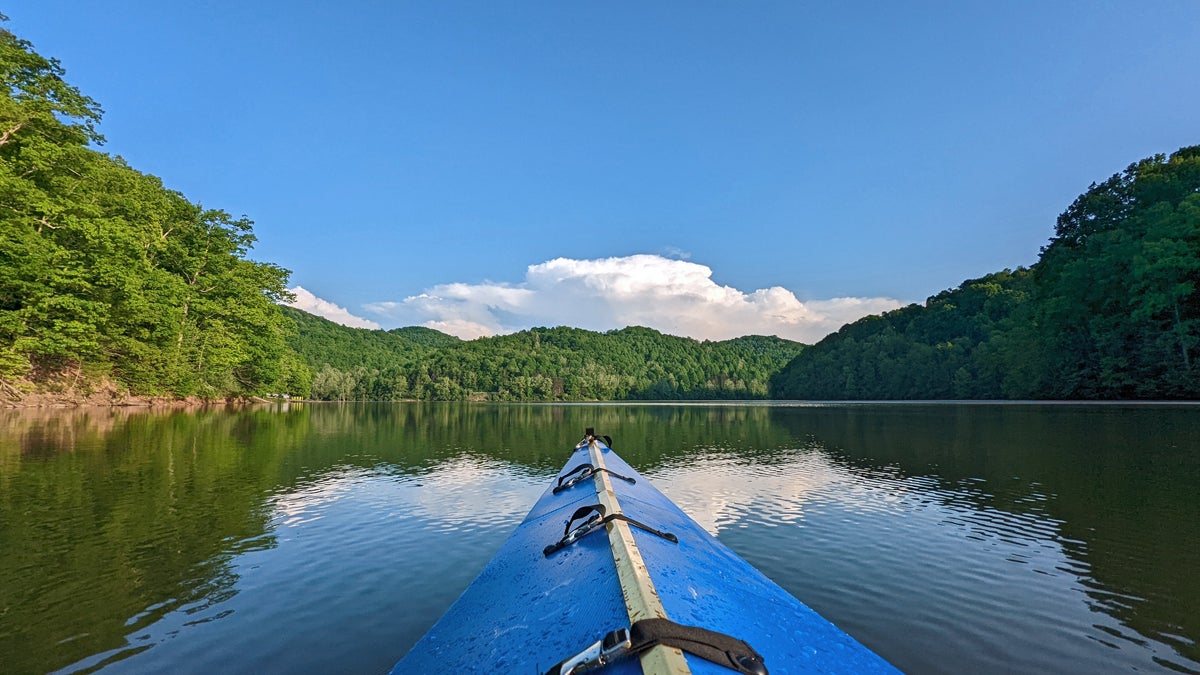 The bottom of the pack also snaps open to fit portage barrels, or heck even a bear canister at the bottom of the pack would fit well.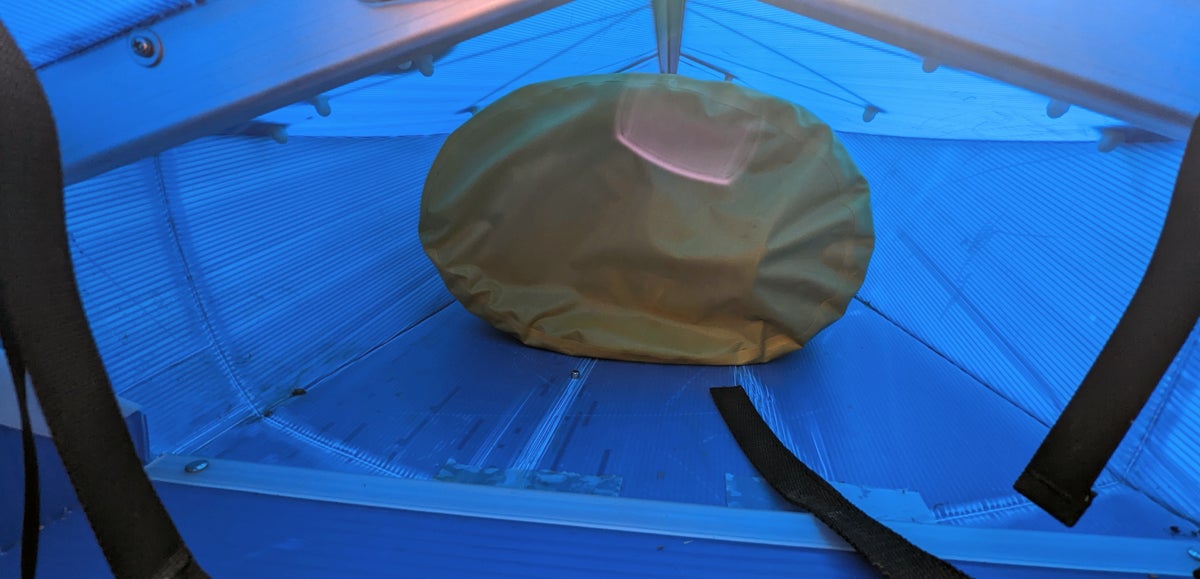 Water bottle pockets on each side of the bag can be kept or removed and engulf your typical smart bottle with ease, and can hold a Nalgene, if you're the type to still use those.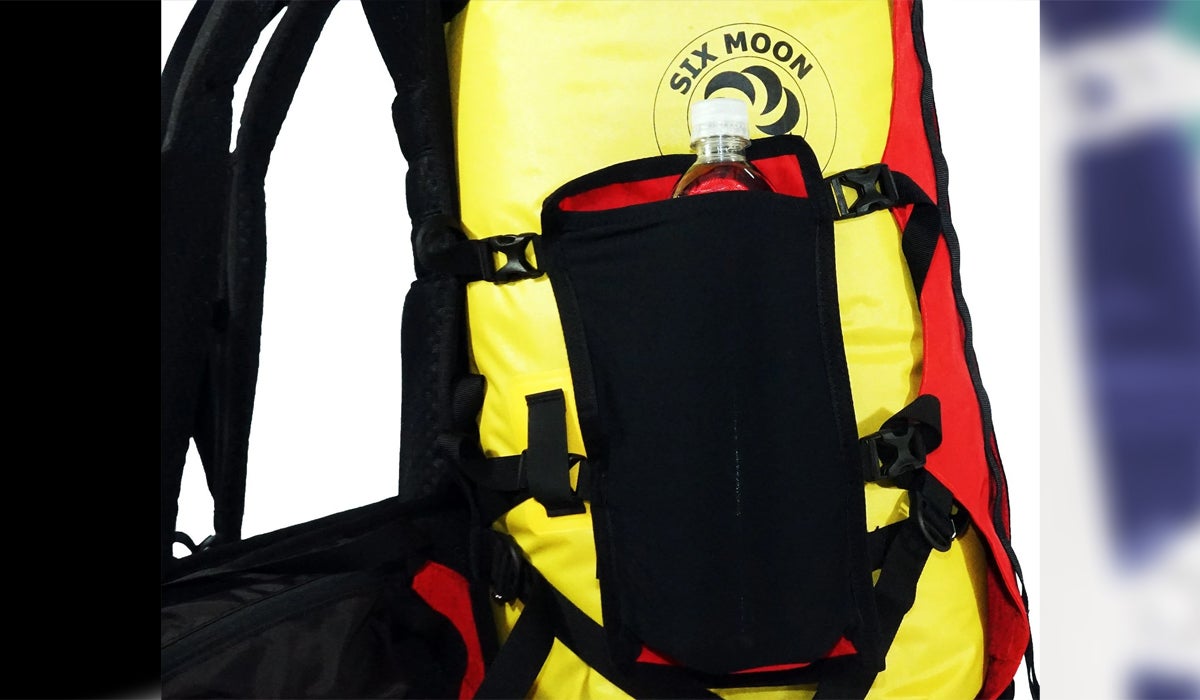 Hip Belt has snack and stash pockets, with the shoulder straps also able to hold a 500ml bottle, or other smaller goodies.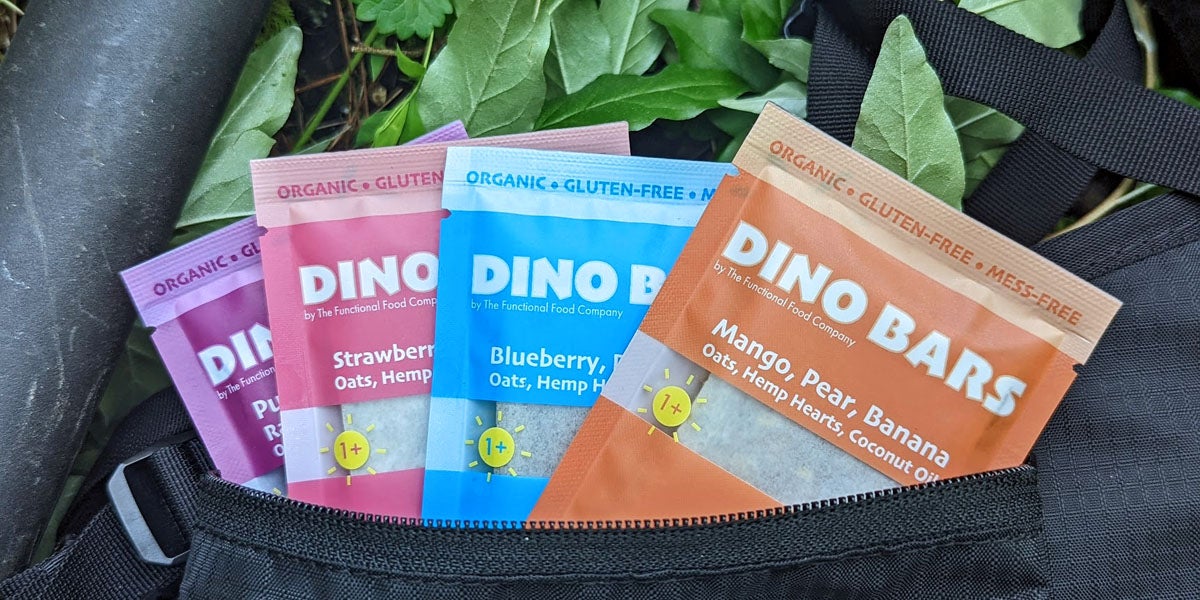 Back of the pack has a sport for paddles, umbrellas or hiking poles. If you're bring paddles and poles, I'd recommend Spud's Stick Stashers.
---
Observations
They say you always pack your fears when going out. Luckily, Six Moon Designs' Flex PR Pack Rafting Backpack kept me comfortable by being able to fit a traditional rolling Thermarest pad as well as an inflatable pad while I reviewed the Stone Glacier Skyair ULT. Having the 50L dry bag included allowed me to bring more than I would on hiking days when I knew I'd be loafing around camp with friends, or swinging about in a hammock during most of the day.
@alloutdoorcom #beunbxd #continentaldividetrail #thruhike #backpackinggear #hiketok #kayaktok #rafting @fernwehfoodcompany @tandemkross @treezyneggaofficiel ♬ Countless – Official Sound Studio
The bag performed well in all aspects, be it fit / comfort, easing weight off shoulders and onto hips, or other things. The dry bag kept everything dry as expected in the fifteen hours out on the water. Any water the shoulder straps, hip belt, or other parts of the bag experienced did not seem to affect it's performance, nor has the bag really changed colors from sun exposure.
The bag sent to me came in a green pack, yellow dry bag. The pack is made from 420 Nylon robic, or X-Pac VX21 fabrics, and these materials hold up well. This is not a Dyneema pack where you have to gingerly traverse through briars, or place it on the ground gentler than a puppy or toddler.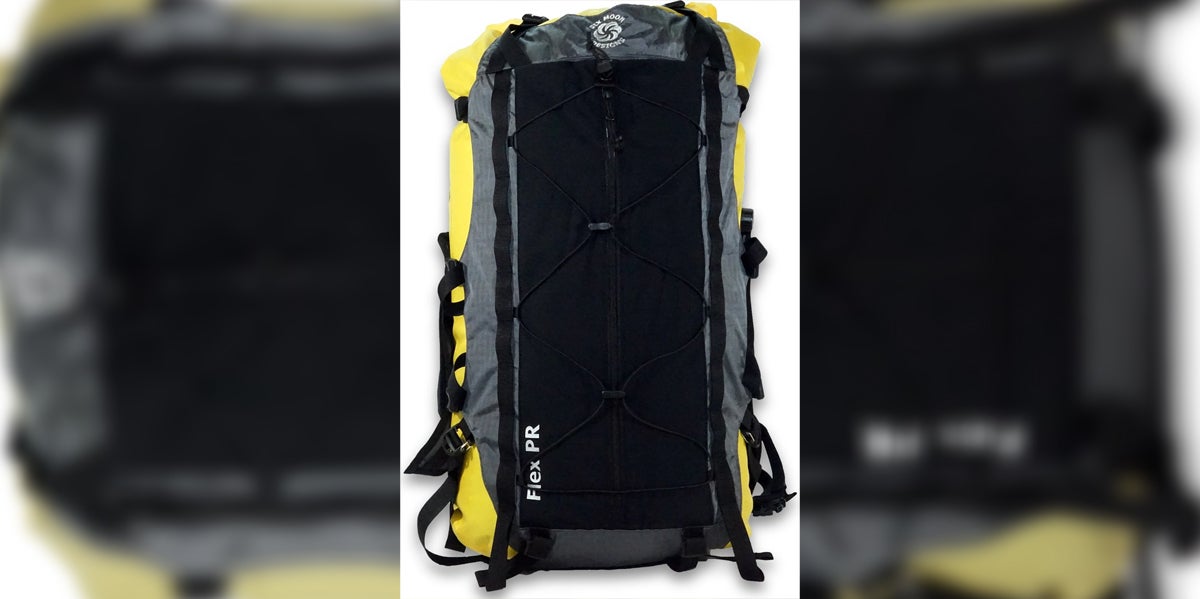 Do take some time to play around and get this bag adjusted to your body at home. There are enough buckles and straps that it seriously reminded me of Voldo from Soul Calibur. There was a major annoyance of all the loose tail-end strap pieces catching on thorns or branches. This resolved once I figured out how to tidy them up by stuffing them between the pack and the dry bag. I'm sure you could cut and melt them, but I wasn't willing to lose the option for my bag to grow and shrink like my stomach at an all you can eat buffet. The straps all serve a purpose from letting you adjust various parts of the bag to your body and weight distribution of the gear inside. I found the load stabilizing straps very convenient when carrying a half dozen trail tools up and down overgrown paths; these straps allowed me to move the tools in a way they didn't continually clang and hit me while hiking.
The price of the bag does show much thought was put into the option of having four hip belt sizes, ranging from 26″ – 50″. I wear a size small / 30″ waist pants and chose a medium hip belt. This gave me about three inches of adjustment available before the straps were bottomed out. I feel if you are in-between on sizes to go with the next size, or contact someone at Six Moon Design to help you decide.
For shoulder straps, I chose the Small S-Curve Shoulder Harness, which best fits someone with a 14″ – 17″ torso. Adjusting the bag with the included insert tool allows you to slide the Velcro retention to the pack before having them stick. This was stupid easy and a really smart system. I did take advantage of this and raised the pack when I had an axe, bow saw, shovel and other tools in it, as I could feel the heavy tools on me until changing it.
@alloutdoorcom #SlurpeeRun @sixmoondesigns @cancooker @minus33_merinowool @originalfootwear @princetontec @altama @fernwehfoodcompany @smithandwessonusa @nitecoreworldwide @mymedicofficial ♬ i want it i got it – Official Sound Studio
The zippers on the outside of the bag were strong and shrugged off dirt. Snacks were kept safe in the hip belt zippered pockets, which could probably fit a can of soda and a few packs of raisins. They are big enough for food, but my Pixel 6 Pro in case didn't fit very easily… But being outdoors isn't supposed to be about staying on the 'Gram anyways! The shoulder strap pockets were able to handle my phone and have this soft, stretchy feeling to them I love.
In the roughly 40 hours I spent with this pack, I saw nothing that would make me doubt it's dependability. Cloth and buckles were strong, comfort was high once set to my body, and being able to transition from carrying a crap ton of tools to your overnight dry bag with the same pack made all the tasks I performed with it ideal.
To summarize, this bag is good for those who have many things they want to do. While I couldn't recommend it for hiking the entire AT with, folding up your inflatable kayak and stowing it on the bag for a few miles of a portage would not challenge the Flex PR. Briars, rocks, trail tools, and nights of debauchery in Trail City at Trail days did nothing to hinder this pack. It does take a while to get all ¿18 buckles and 25 straps? adjusted. Seriously, I tried counting and lost track twice. But once you do, this thing, as stated earlier, can endure more than you and not hinder your adventures with discomfort.
Overall Score: ???.5 / ????
---
Comparison
As the Flex PR's multipurpose nature rears it's head, it is difficult to find things that easily compare.
RG Vapor Flatbed Barrel Harness (WITHOUT CANOE BARREL) – $159.95
This harness has straps on a backpack system to carry a 60L recreational barrel. While it appears to do it's job well, I think Alton Brown would have something to say about it's Unitasker attributes.
Sea to Summit Hydraulic Dry Pack – $239.95
This is a 65L dry bag with adjustable and removable shoulder harness and hip belt.
---
Weight: 58.6 oz – 1660 g Pack
Price: $280 MSRP
Torso Sizes: 16:-22″ (Small Flight Shoulder Harness indicates 14″)
Maximum Load: 20kg / 45lb
Uses: Pack Rafting / Hunting / Trail Maintenance
---
The opinions expressed above are entirely from the author and weren't subject to review by Six Moon Designs Inc, or any external entity.
Come join Alloutdoor's Discord server and chat about Archery, Firearms, Fishing and other topics with others! Sneak peaks, early notifications, and perks await. We have a Tiktok account, too!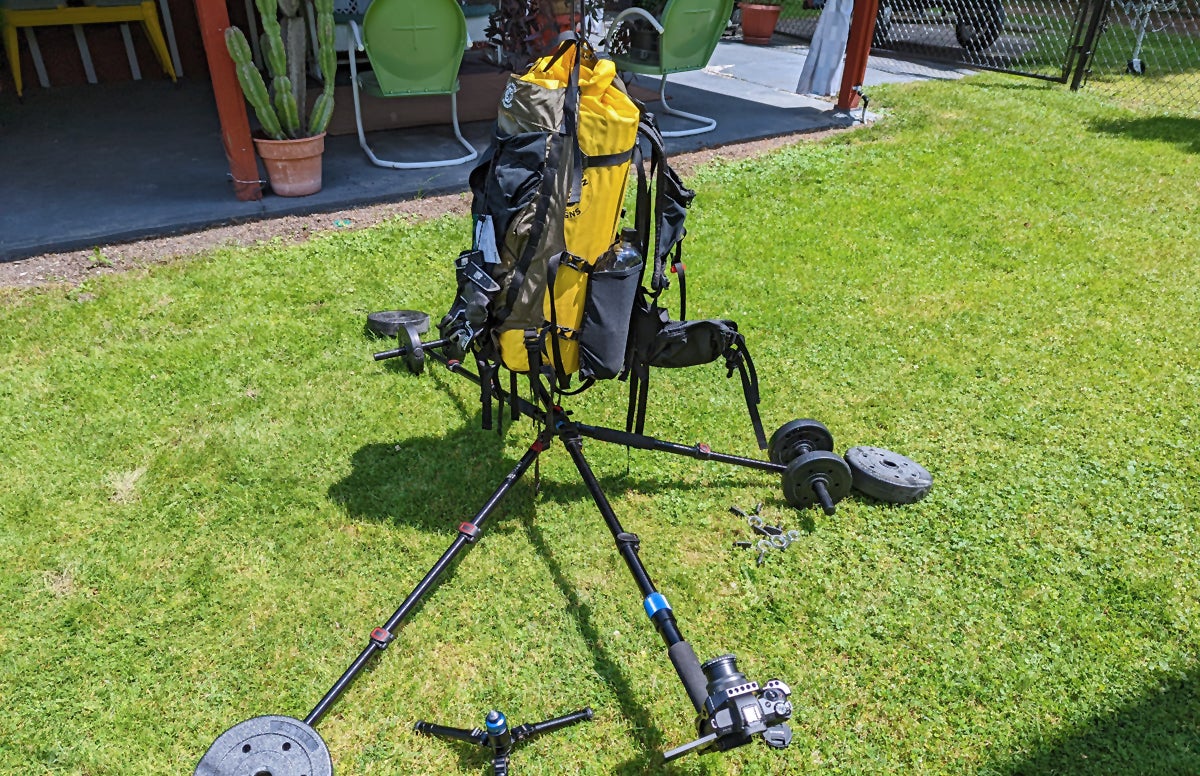 Shop top of the line gear at great prices in the Everest Marketplace and get outside!