Traditionally, the term "toy-hauler" refers to a fifth-wheel trailer with a loading ramp and enough interior space for motorcycles, ATVs, or UTVs. It's a convenient way to travel to the lake, sand dunes, or mountains — when you arrive at your destination, the family piles out of the truck, the toys are backed out of the portable garage, and the trailer is converted into sleeping arrangements. It's a tried-and-true formula … but what if there were a better way? Walt Wagner, founder of Tactical Application Vehicles, believes he has found one. He and his team at the TAV workshop in Albuquerque created this 2018 Toyota Tundra overland build into his concept of the ultimate toy-hauler/adventure vehicle. It blends the go-anywhere versatility of an overland camper, the practicality of a tow rig, and the high-speed performance of an off-road race truck.
Starting the Tundra Overland Build
The project began with a stock Cement gray Tundra 4×4 Double Cab. Much like TAV's first project truck, the 2009 "Ranger Goat" Tacoma we wrote about in Issue 6 of Carnivore magazine, this Tundra is equipped with a full long-travel suspension setup. This enables the truck to fly down washboard fire roads and soak up bumps, even when it's loaded down with passengers, cargo, and fuel. The suspension consists of a Total Chaos Fabrication long-travel kit with secondary shock hoops, King coilovers and bypass shocks, Alcan leaf springs, and King air bumpstops. For optimal ride quality and smoothness, TAV special-ordered custom shock valving and spring rates for the Tundra.
Supercharger and Drivetrain Mods
Since this truck is used for towing, Walt added a Magnuson supercharger to the 5.7L V-8 and installed higher-ratio 5.29 Nitro Gear ring and pinion sets in both differentials. This provides improved torque and low-end acceleration, helping to get the 17-inch Method Race Wheels and 37-inch Toyo mud tires up to highway speeds faster. Front and rear ARB air lockers allow the Tundra to crawl up steep inclines when it's not on tow duty. A 46-gallon fuel tank from LRA makes gas station stops a rarity.
FiftyTen Flatbed Camper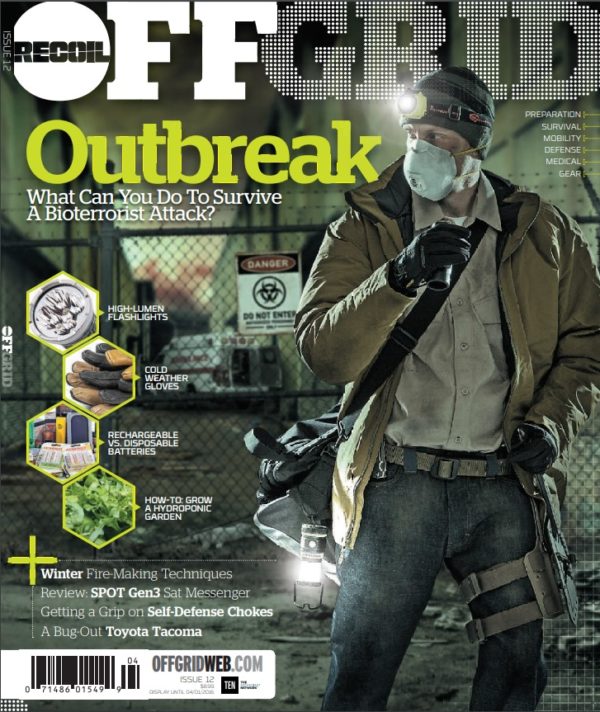 Subscribe Today and Save!
The Tundra's most notable feature is its FiftyTen Full-Size Camping System, which replaces the entire bed with an assemblage of angular sheet metal. This German company has been manufacturing overland campers since 2017, but only recently entered the North American market; the TAV Tundra was one of the first vehicles in the U.S. equipped with this setup.
Above: Doors on all three sides of the FiftyTen camper offer easy access to gear within. If more space is needed, the camper shell can be removed entirely, leaving a versatile flatbed.
Its lower flatbed portion includes locking storage compartments and a slide-out rear drawer; the upper camper portion opens on three sides and pops up to reveal a spacious rooftop tent. Between the camper and cab, there's a slot for a full-size spare tire. Walt also liked that the camper shell is removable, so the Tundra overland build can be used in flatbed configuration as a work truck. But with a base price of $38,400, this system requires deep pockets.
Above: MultiCam Black vinyl on the camper and hood contrasts nicely with the Tundra's Cement gray paint.
Image Craft printed a custom MultiCam Black vinyl wrap for the FiftyTen camper, which was installed by Revive Wraps. The Tundra's hood was also wrapped in matching material. Other exterior mods include wide fiberglass fenders from McNeil Racing, a Prinsu roof rack with Zarges aluminum storage case, a C4 Fabrication front bumper, and an array of Baja Designs LED lights.
Can-Am Maverick X3 Turbo R
As if this truck build wasn't impressive enough on its own, Walt paired it with a customized 2019 Can-Am Maverick X3. This 172-horsepower UTV was quick in stock form, but Walt added a Stage 1 tune, clutch weights, and a drive belt from EVP to make it even quicker.
It also received a list of suspension mods just as extensive as the Tundra overland build's — Geiser Performance arms, TMW bulkhead gussets, ZRP billet spindles, ZRP radius rods and dog bone supports, a Shock Therapy billet steering rack, and much more. All this rides on a set of 15-inch Method Race Wheels 401 Beadlocks wrapped in 32-inch STI Chicane RX tires.
Above: With a spare tire carrier, fire extinguishers, jerry cans of fuel, two winches, and much more, this UTV is prepared for almost any emergency — day or night.
The TMW front bumper is outfitted with more Baja Designs LED ights and a winch, while the Geiser Performance rear bumper holds a full-size spare tire. The X3 also has a Geiser Performance custom cage with windshield, SDR Motorsports doors wrapped in MultiCam Black, and a Front Runner roof rack that TAV modified to fit the UTV.
Above: The cockpit is equipped with a powerful Rockford Fosgate sound system, a VHF/UHF radio with intercom headsets, and an sPOD controller for the auxiliary lights.
Inside, Walt and his copilot — usually his daughter — can settle into the TMW Triple X bucket seats, crank up the Rockford Fosgate Stage 4 stereo, and communicate at speed via intercom headsets hooked up to the Rugged Radios VHF/UHF system. Recovery equipment and other emergency gear is stashed in the TMW rear storage bag and Zarges hard case.
TAV's Tundra Overland Build Specifications
Above: The Tundra and Can-Am make a perfect pair, with one vehicle for high-speed trail fun and one to serve as an off-grid basecamp.
TAV Stage 3 2018 Toyota Tundra
Drivetrain: 5.7L V-8 with Magnuson supercharger, six-speed automatic transmission, Nitro Gear 5.29 ring and pinion, ARB front and rear air locking differentials, LRA 46-gallon fuel tank
Front Suspension: Total Chaos Fabrication 2.5-inch long-travel system with secondary shock hoops, King 2.5-inch Performance adjustable coilovers, King 3.0-inch triple-bypass secondary shocks
Rear Suspension: TAV-spec Alcan progressive-rate leaf springs, Total Chaos Fabrication rear shock relocation kit, TAV-spec King 3.0-inch internal-bypass shocks, King 2.0-inch Air Bumpstops
Wheels & Tires: 17×8.5 Method Race Wheels 704 Trail Series, 37×12.5R17 Toyo Open Country M/T
Body Modifications: C4 Fabrication Overlander Series front bumper, ComeUp Seal Gen2 12.5RS winch, RCI skid plates, McNeil Racing fiberglass fenders, Prinsu roof rack, Baja Designs LED lights
Flatbed Camper: FiftyTen Full-Size Camping System with Image Craft / Revive Wraps MultiCam Black vinyl wrap
In Tow: TAV modified 2019 Can-Am Maverick X3 X rc Turbo R
URL: tavllc.com
Conclusion
This combination of truck and UTV gives Walt the best of both worlds — a platform for comfortable long-distance travel with the whole family, and the thrills of a high-speed trail vehicle. He drives the Tundra overland build on a daily basis, using it to haul parts for the shop. On the weekends, he can lower the camper onto the bed, strap the Can-Am to the trailer, and escape civilization at a moment's notice.
---
Prepare Now:
Disclosure: These links are affiliate links. Caribou Media Group earns a commission from qualifying purchases. Thank you!
---
STAY SAFE: Download a Free copy of the OFFGRID Outbreak Issue
In issue 12, Offgrid Magazine took a hard look at what you should be aware of in the event of a viral outbreak. We're now offering a free digital copy of the OffGrid Outbreak issue when you subscribe to the OffGrid email newsletter. Sign up and get your free digital copy Click to Download!
---