Nowadays more bass anglers than ever are relying on rods designed for a specific technique. They will have arsenals of rods set up on the front of the boat, each with its particular lure. That way they can quickly change technique and presentation with an optimal combo vs having to re-tie every time they want a swap. Daiwa is now offering an affordable way to have this array of rods, with the new Tatula XT Bass rod series. These new rods will be available in early August, with MSRP at $99.99.
"While we realize many have that one go-to rod for use with their go-to lure, the new Tatula XT rods will enable bass anglers to expand their bass rod arsenal with a series loaded with proven Daiwa rod construction," said Daiwa's Marc Mills. "At its $99.99 price, there's the right Tatula XT rod for those just discovering the thrill of tournament bass fishing, and also for those savvy anglers expanding their tackle assortment so their ready to grab and cast the right lure when their forward-facing sonar shows them a nice fish to entice."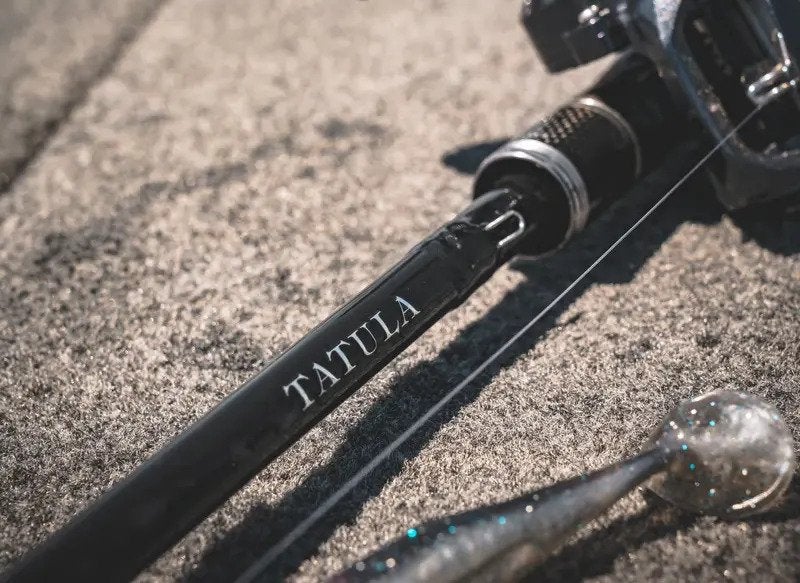 With proven design features being showcased in the Tatula Elite series of bass rods, the Tatula XT rods includes the same features. This includes the light and powerful High Volume Fiber graphite rod blank technology. And the X45 Bias and Braiding-X blank construction to prevent rod twisting; for longer casting distance, added sensitivity, and more hook-setting power. The Tatula XT series also has two glass blank casting rods designed for medium to larger size crankbaits and bladed jigs. Both the Tatula XT casting rods and spinning rods feature 'JDM' EVA-style split grips and Daiwa's exclusive light and sensitive Tatula carbon nut reel seat. The two-piece spinning rod is offered for travel/storage convenience.
"Everything in the bass fishing world is seeing growth – the major professional bass fishing circuits are seeing success from anglers from nearly every state and from a large influx of contenders from Canada, Japan and other countries, and the number of anglers competing in the high school and college bass tournaments continues to amaze," notes Mills. "And while recent economic challenges find us being prudent with the available funds for the fun things in our lives, the fact we're able to rely on Daiwa's global abilities to bring both performance and value to these new Tatula XT rods is a bonus to bass anglers everywhere."
For more information on new Tatula XT bass rods, check them out here