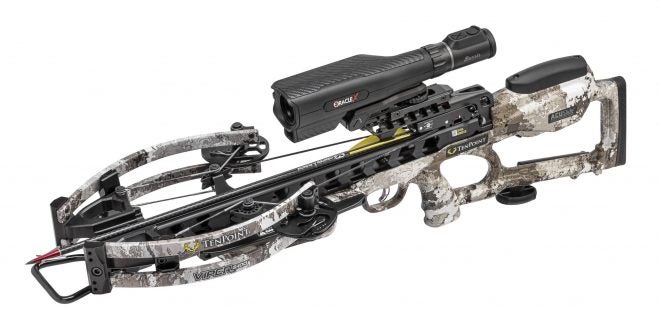 Crossbows are popular hunting tools for just about any type of hunting duty. Having a powerful, compact, and accurate crossbow can bring you a long way and TenPoint has a great standing track record of delivering great hunting bows that are ready to go right out of the box. TenPoint's new Viper S400 Oracle X hunting crossbow is just the latest tool in their arsenal that they are offering to crossbow hunters and it comes fully equipped with one of Burris' Orale X rangefinding crossbow scopes.

TenPoint's New Viper S400 Oracle X Hunting Crossbow
"We are excited to team with Burris and their storied past of range finding optics to bring the market a more affordable range finding crossbow option," said Rick Bednar, TenPoint CEO. "At 400 feet-per-second and safe de-cocking, the Viper S400 has been one of our most highly rated crossbows ever, and the addition of the Oracle X™ takes it to a new level of performance."

The lightweight and robust Burris® Oracle X™ Rangefinding Crossbow Scope features a built-in laser rangefinder that is activated via the wireless remote or the range button on the scope. With the push of a single button, the Oracle X™ instantly ranges game up to 200-yards away and reflective targets up to 500-yards away.

Forget the days of "gap shooting" with multiple aim points and reticle patterns – the 2x-7x Oracle X™ displays the distance to your target and provides an exact aiming point factoring in the angle of your shot – leading to greater accuracy and more ethical shots.

The Viper S400 Oracle X features TenPoint's S1 trigger which is a two-stage, zero creep trigger design that features an advanced roller-sear system that delivers a consistent and crisp 4.5 trigger pull. The trigger is also equipped with a DFI (Dry-Fire-Inhibitor) which will prevent inadvertent damage to the cams and bowstring while also adding an extra layer of safety for the hunter. The S400 Oracle X also features a nylon-filament arrow retention brush that will improve arrow grip and alignment which reduces noise and vibration during shooting. If you're interested in picking up one of these hot new bows, you can find one in Veil Alpine camo in a ready-to-hunt package for a $2,499.99 MAP.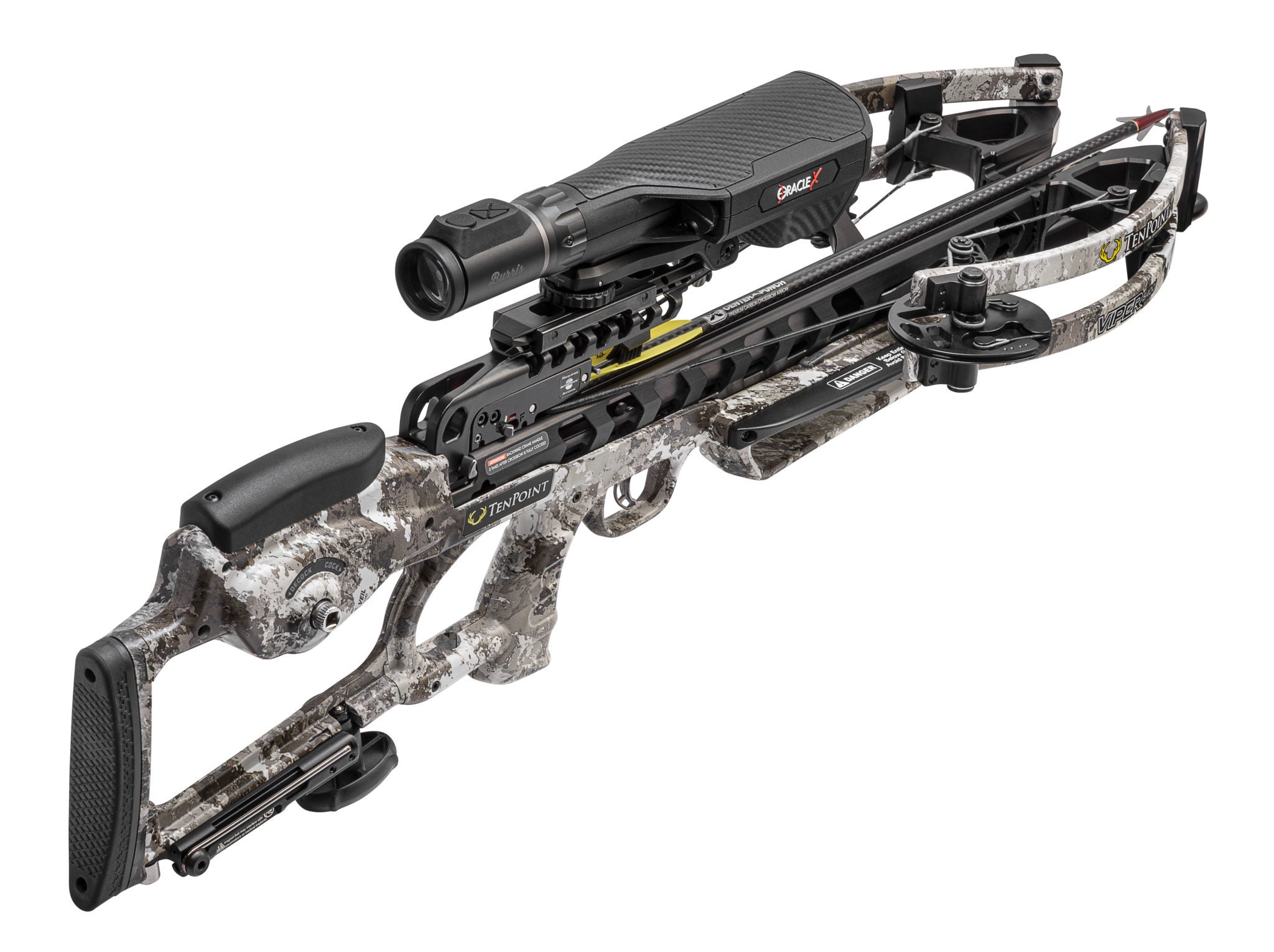 The package includes:
ACUslide cocking and de-cocking system
Burris® Oracle X™ Rangefinding Crossbow Scope
3-pack of EVO-X® CenterPunch™ Carbon Crossbow Arrows (.001" straightness)
Integrated String Stop System
6-arrow Tech Quiver