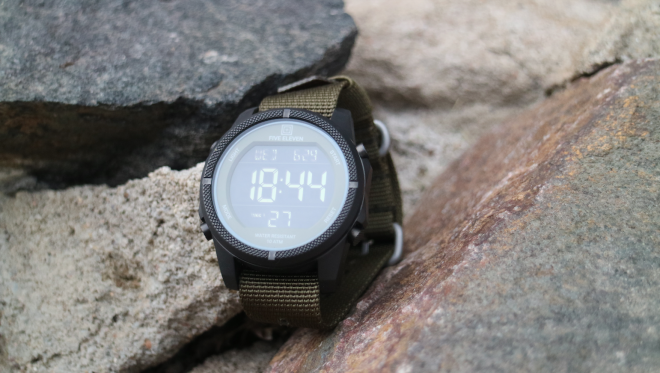 I love watches. Of course, I seem to like all of the watches that I can't afford. I have a small collection that's comprised of a few gifts, as well as my favorite grandfather's watches. All of them mean something to me, so I try to keep them nice. That means not taking them to the range or out on adventures. I hate always having to look at my phone, so I wanted to find a watch that looks good, can take a beating, and won't make me cry when I punch in my overused debit card number. I reached out to 5.11 to get a test copy of their new Division Digital Watch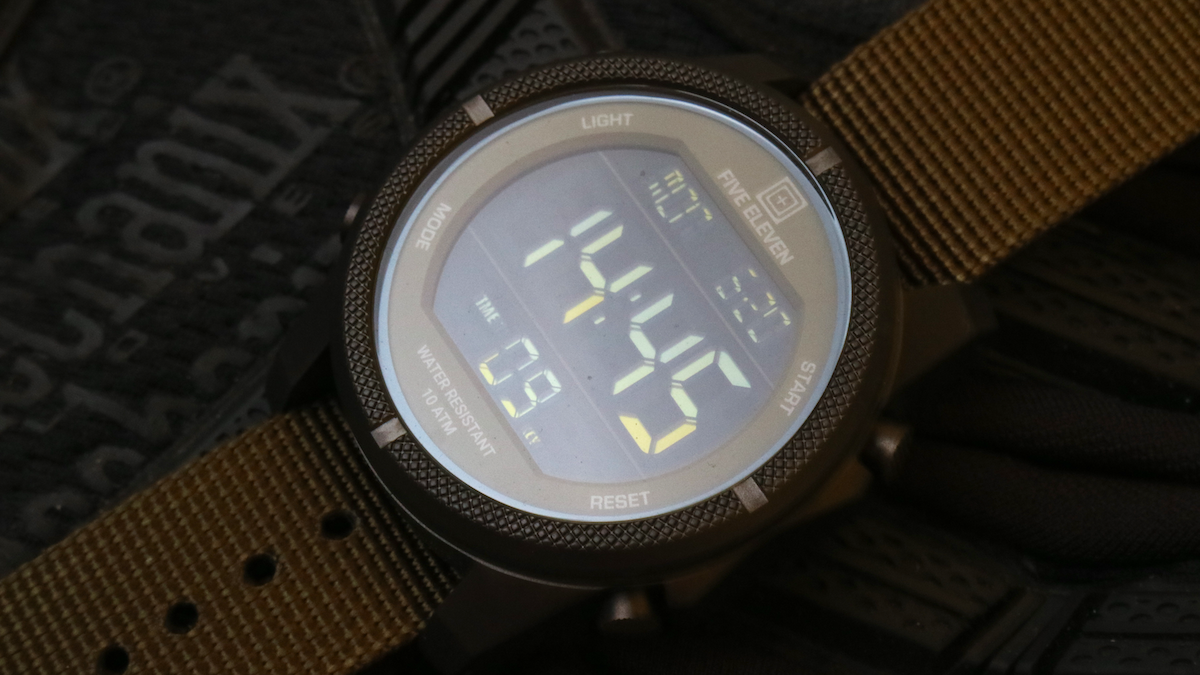 The 5.11 Tactical Division Digital Watch: Specifications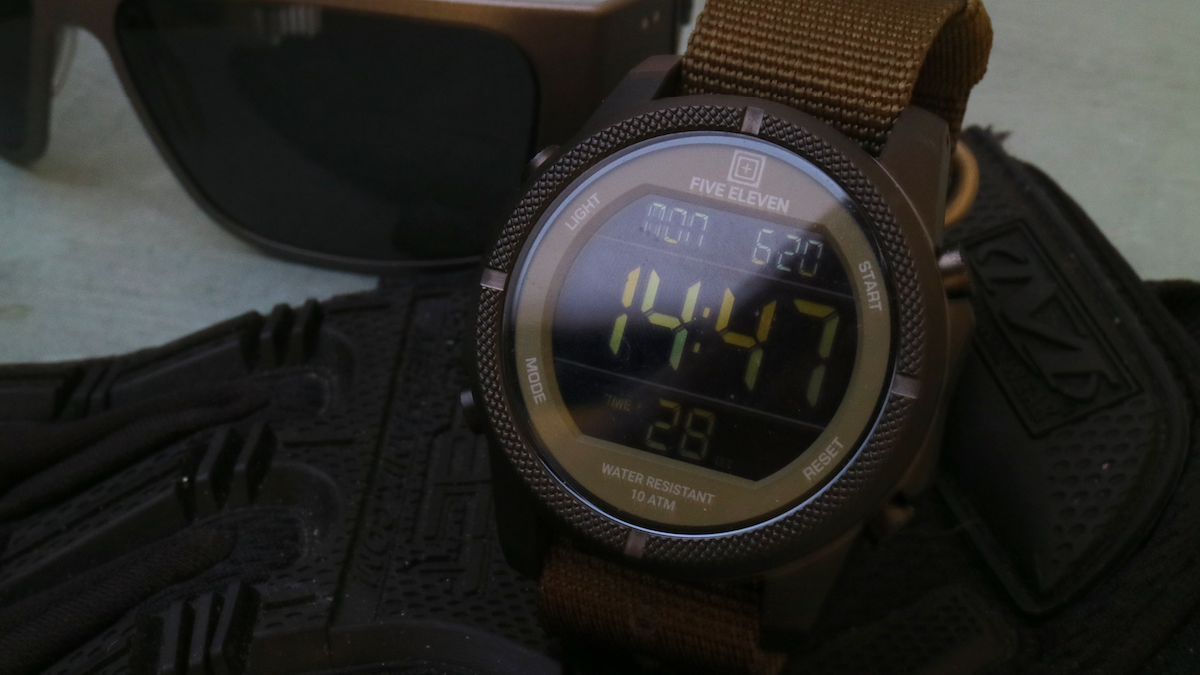 Display: Digital
Color: Tac OD 
Body: Stainless Steel
Band: 22mm webbing
MSRP: $105.00
It's Time to Get Ill
The watch came in the mail and I went right to work. I put the watch around my wrist and cinched down the 22mm webbing band. I thought it was strange that the band covered the face of the watch when it was tightened to where I like it. It turns out I'm just not very observant. The band easily (but not loosely) adjusts by pulling the band until the correct amount is on either side of the face. Much better!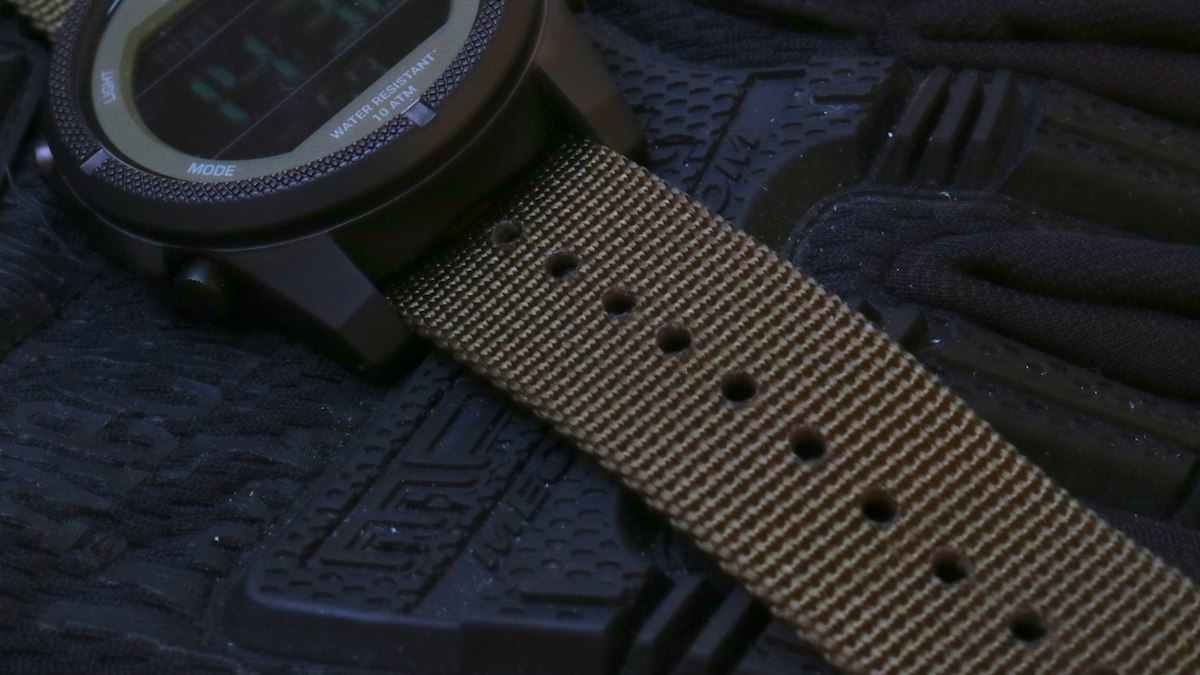 The Tac OD color is deep and rich. The digital display features light-colored numbers on a black background. If you can't see it at night, the face can also light up with the touch of a button.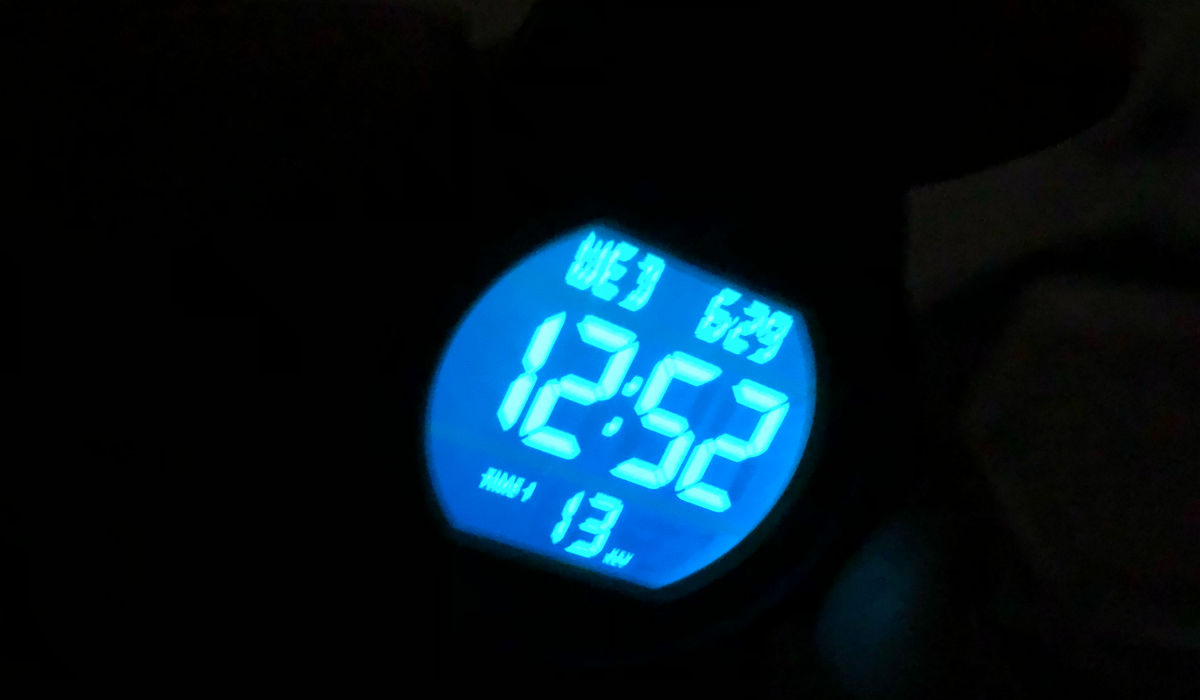 The face also displays the day of the week and the date. Using the instructions, changing the watch's settings is simple. Right away, I switched to the 24-hour clock. I'll never understand why more people don't use it. That's a conversation for another day. 
Long Division: Show Your Work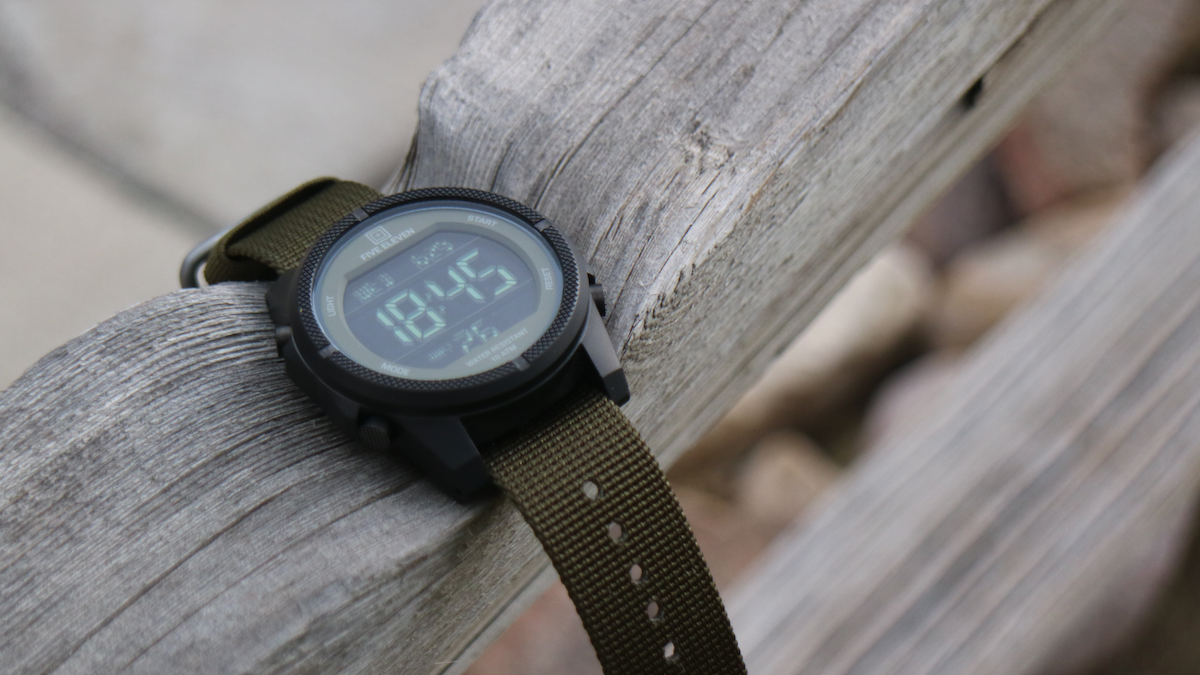 While this article is technically a review, I'd rather spend our time together looking at the different features. If anything goes against my current assumption, that this is a quality watch, I'll be sure to note it.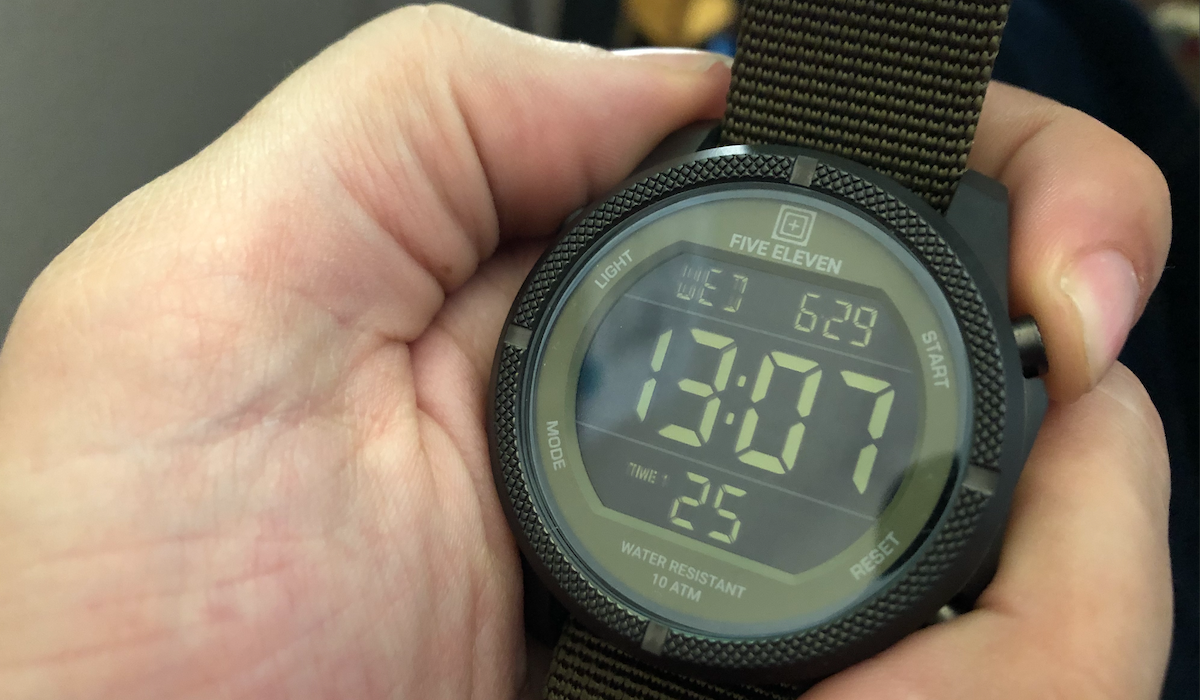 The first function of the Division is that it can display time in two different time zones. Most of my family is in California, which is only an hour behind, but I'm using it for demonstrative purposes. Setting the second time (Time 2) is the same as the first time (Time 1). The only difference is that you need to switch to Time 2 before setting it. This is accomplished by holding down the Start button. Once it's set, a quick push will display your secondary timezone. Or, if you travel to that location, holding down the Start button for two seconds will switch Time 2 to be the primary time that you see.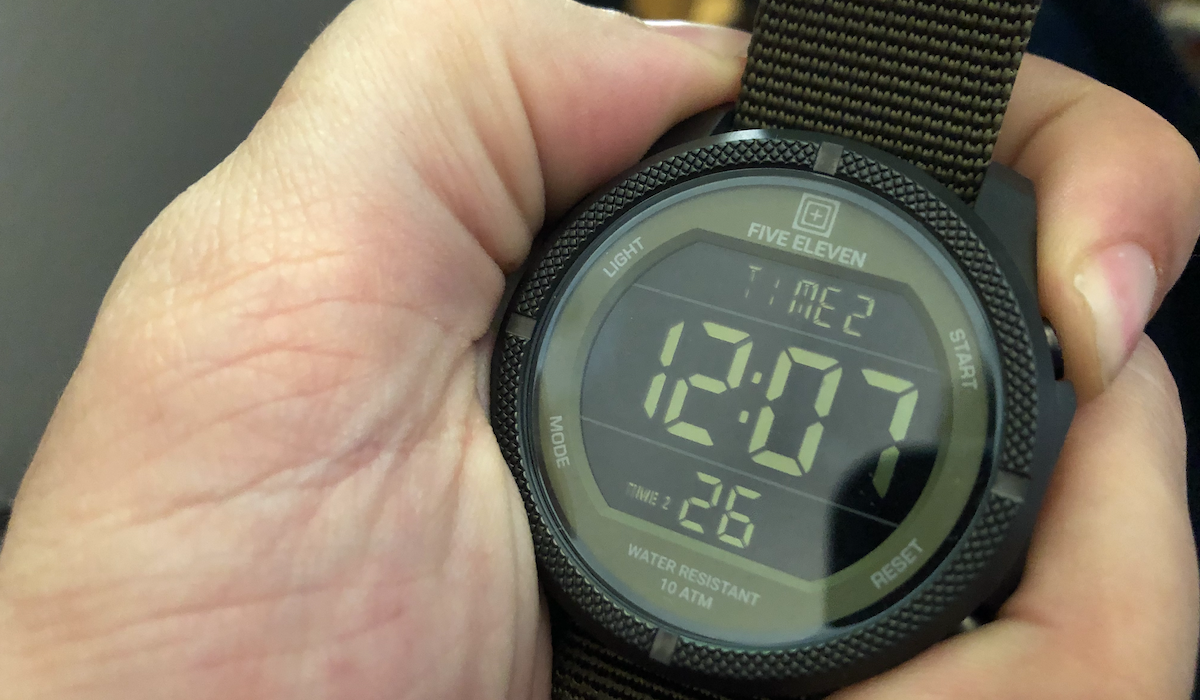 The next function is the chrono. Simply put, it's a stopwatch, but if you like watches, I recommend doing some research on chronograph watches. There's some very cool information out there. Pressing Mode once brings you to the Chrono mode. Pressing Start will activate and deactivate the chrono and it can store up to 10 lap times. You can also exit back to Time mode and the chrono will continue to count. This is made obvious by the word "chrono" flashing at the bottom right of the face.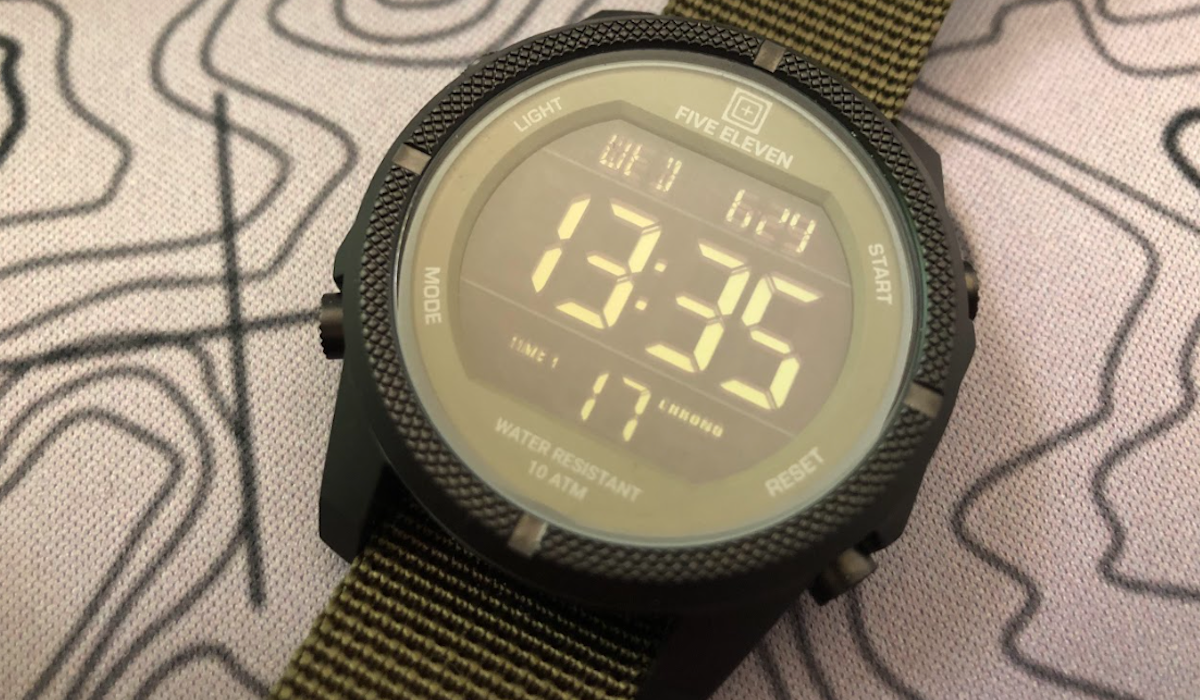 Up next is the Timer mode. This is more than any ol' timer. It gives you three options:
CD-STP: When countdown stops, an alarm tone will activate for 30 seconds, then return to the TIME mode.
CD-REP: A maximum repeated loop of 100 cycles. When final cycle countdown is complete, alarm tone will activate for 30 seconds, then return to TIME mode.
CD-UP: When "count down" is complete, an alarm tone activates for 30 seconds, and an immediate "time up" cycle begins.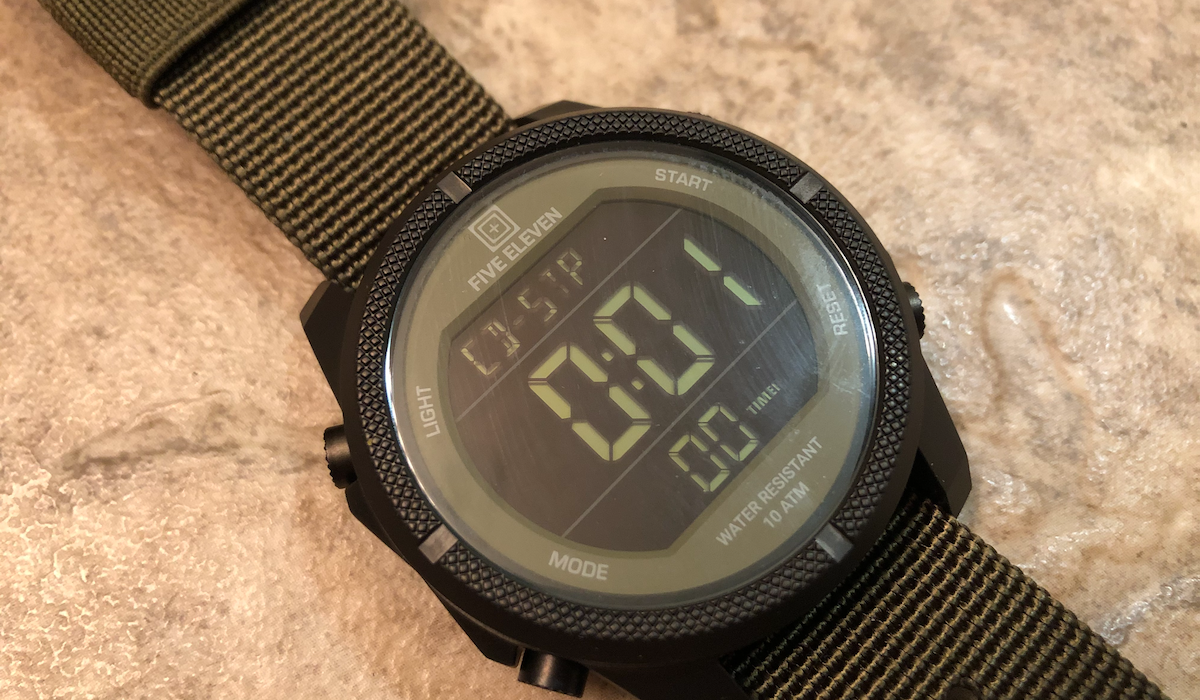 Alarm mode is pretty self explanitory and is activated in much the same way as the others. All of the different modes were simple to use from memory once you've done it a couple of times. Personally, I only use my watch for telling time, so I'll mostly use the Time 1 and Time 2 settings. It is nice to know the alarm and timer are there for outdoor adventures where I don't want my phone with me.
To Tick or to Tock?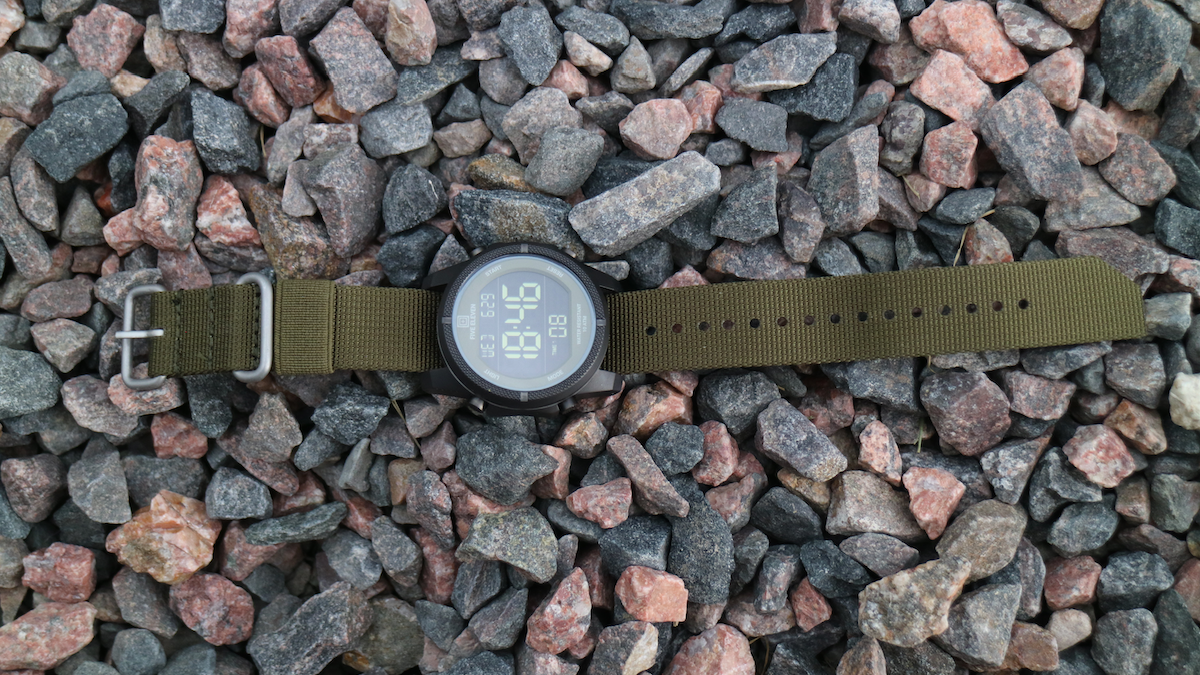 The best part of this watch is its strength. While I didn't beat it up, I'm pretty rough on my things in general. The body of the watch is pretty solid and hasn't scratched or dinged after the numerous times I banged it up against my car. I like that I can also wear this as a daily watch, and I'd say up to business casual. The ability to easily swap bands extends its range, as well. I like that the color nods to a love of the outdoors, without looking too "tactical". In our new world of remote jobs, knowing important time zones can be useful. I like the dual time zone feature a lot.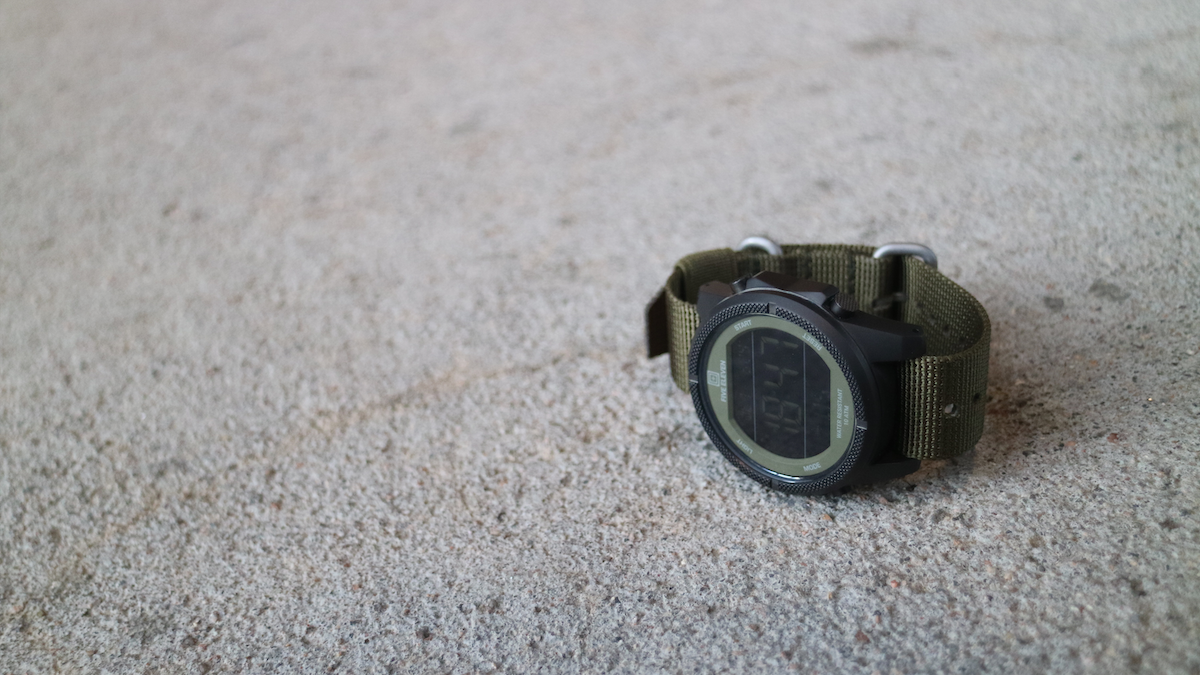 The weight felt like a little much, but I think that's typical with this type of watch. Plus, with the durability of the stainless steel body, I'd call it a fair trade. To put the cherry on top, this is all for just over $100. That puts it in a great spot to be a gift for a friend, a coworker, or to yourself so that you can run around like a child without breaking your nice watches. Or know what time the feed ended when getting to know your children.
If you'd like to find out more about the Division Digital Watch, you can see the specs on the 5.11 Tactical website. Don't forget to follow along with them on social media. They can be found on Facebook, Instagram, Twitter, Pinterest, and YouTube. Thank you for reading!