I grew up in Boise and I've spent a lot of time exploring the best small towns in Idaho. Known as "The Gem State" because of its abundance of natural resources, Idaho often flies under the radar. But those who have been there, know that it is an undiscovered mecca for year-round outdoor recreation.
From skiing in Sun Valley to hiking in Stanley to soaking in hot springs all over the state, there is endless territory to explore. But what makes it even better is that the outdoor adventure hubs just happen to be unique little mountain towns where there is plenty to do after a hard day on the trail.
Here is a list of the 6 best small towns in Idaho to consider for your next summer road trip or winter ski vacation.
Best Small Towns in Idaho – Mapped
---
6 Best Small Towns in Idaho
1. Ketchum/Sun Valley
Home to the world's first chairlift and the birthplace of Powder Magazine, ski culture runs deep in this lively mountain town of 2,800. With more than 3,400 vertical feet, Sun Valley has become the training ground for dozens of Olympic skiers and snowboarders. But this premier American ski resort has plenty of terrain for all skill levels and ages.
Central Idaho, where Ketchum is located, sees about 250 days of sun per year and Ketchum certainly doesn't shut down when the snow melts. In 2014, Sun Valley opened up its lifts to mountain bikers, so now the downhill adrenaline rush can be experienced year-round.
If you prefer flat, paved terrain, the 18-mile Wood River Bike Path links Ketchum with its neighboring towns of Hailey and Bellevue and hugs the beautiful cold mountain waterway that flows from the nearby Sawtooths.
Hiking, hot springs, fly fishing, and horseback riding are also right on your doorstep in Ketchum.
For culture, Ketchum's main drag is lined with great restaurants and bars like the Sawtooth Club and the Pioneer Saloon, which serve up traditional Idaho fare (think elk and bison), and boutique shops selling everything from local art and outdoor gear to high-end fashion. Hemingway fans will want to spend some time walking the halls at the Sun Valley Lodge where the author worked on For Whom the Bell Tolls.
Also, definitely check out Sun Valley's events calendar when you're in town. There's always a ton of stuff going on like jazz festivals, wine auctions, and a summer concert series. And every October, Sun Valley hosts the Trailing of the Sheep Festival, paying homage to the West's ranching heritage with five days of cooking classes, sheepdog competitions, wool workshops, and — of course — a sheep parade. There's nothing quite like seeing 1,500 woolies strut their stuff down Ketchum's main drag.
For a dog-friendly place to stay in Ketchum, check out the Limelight Hotel.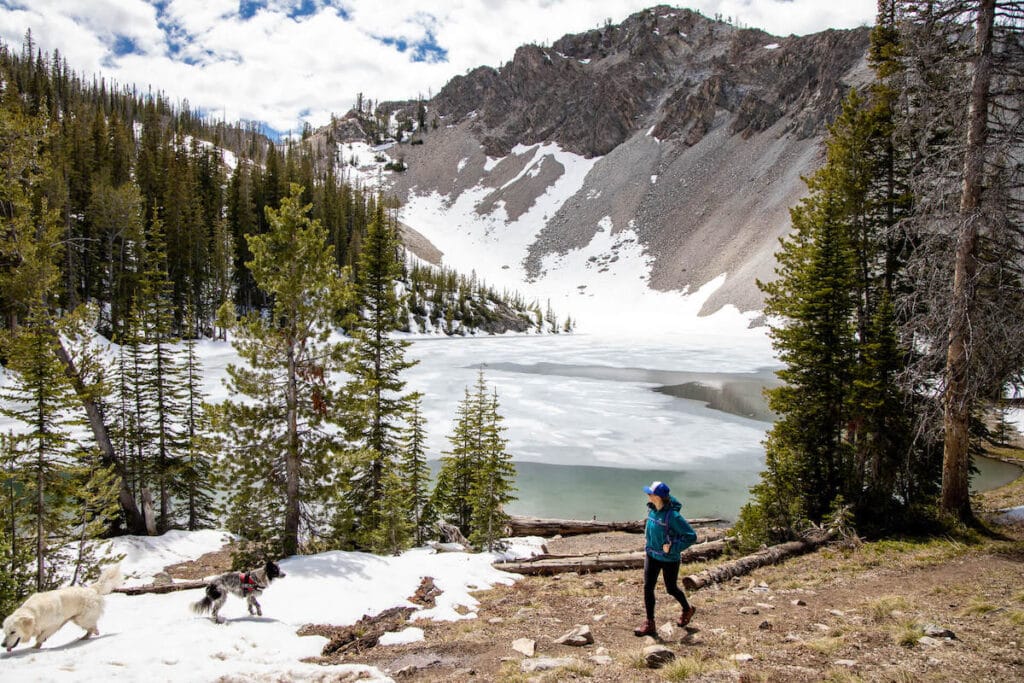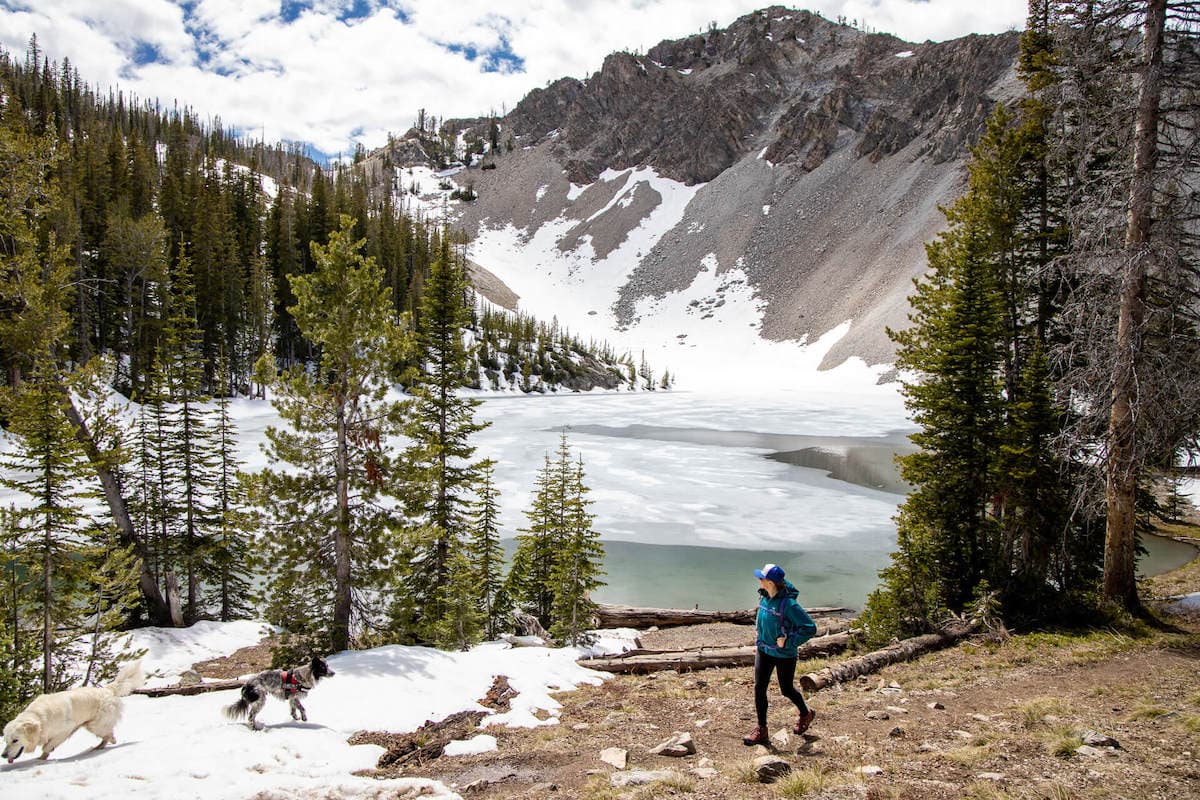 2. McCall
Located on the shore of the 5,330-acre Payette Lake, McCall is all about the water. Boaters, kayakers, SUPers, and swimmers gravitate here to explore the nooks and crannies of the deep blue glacial lake.
The area is also home to some of the best whitewater opportunities in the country. The Payette River offers everything from mellow float trips for the family to sections with class IV and V rapids. Kayakers can also work on improving their skills at Kelly's Whitewater Park just south of town.
But McCall is probably most famous for its Winter Carnival which takes place at the end of January. Originating in 1965, this massive 10-day festival features elaborate, life-sized ice sculptures, fireworks, a winter beer garden, live music, and a Mardi Gras parade.
You also have your choice of two nearby ski resorts. Brundage Mountain is located right in town and is an intermediate mountain known for its wide groomers and consistently soft snow. Then there's Tamarack Ski Resort, located 20 miles south of McCall on Lake Cascade, with an extensive Nordic trail system. For more fun things to do in McCall during the winter, head over to this post.
Several commercially developed hot springs are easily accessible from McCall, including Gold Fork Hot Springs and Burgdorf Hot Springs, where you can stay overnight in one of their cabins. Both are open year-round, although you'll need a snowmobile to reach Burgdorf in winter.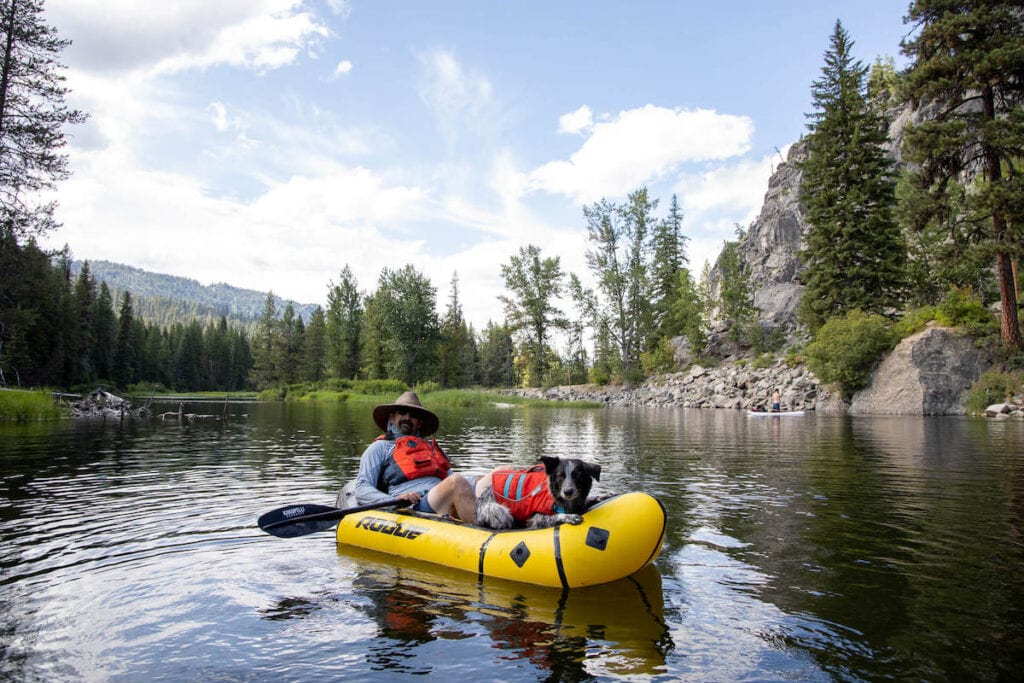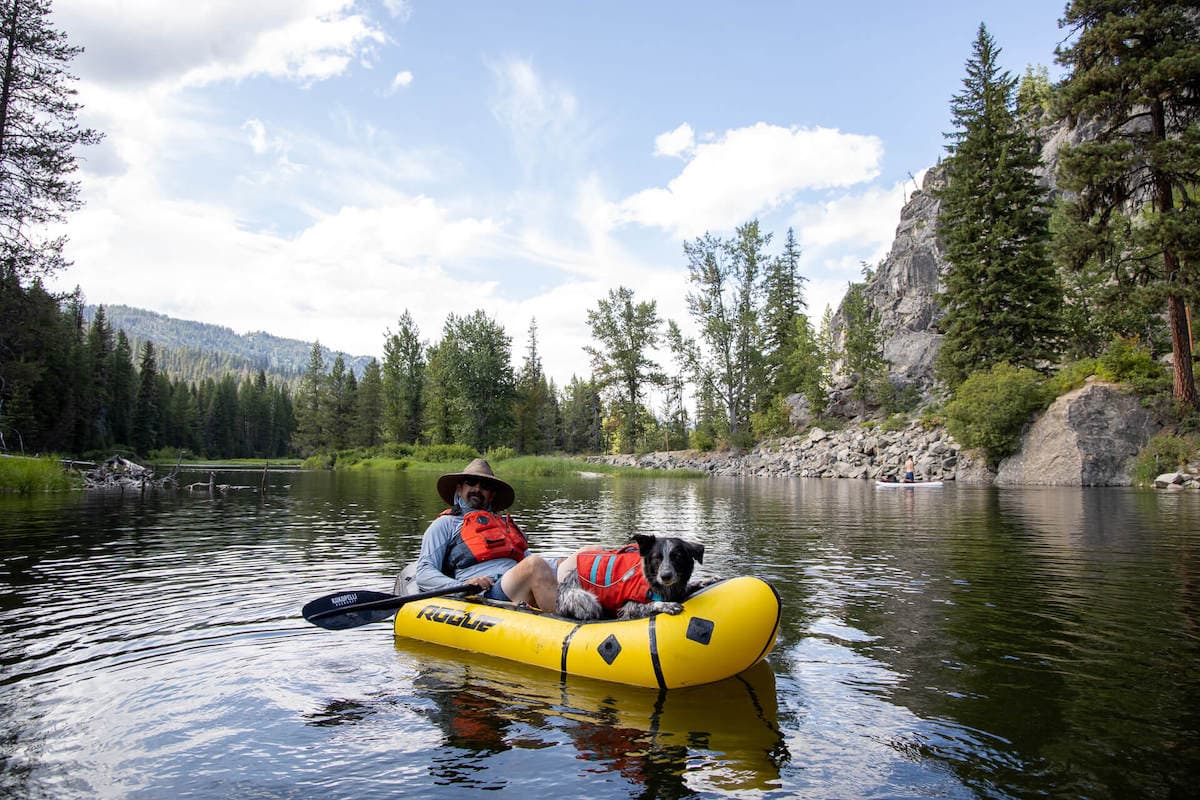 3. Stanley
Sitting on the Salmon River and surrounded by the Sawtooth and White Cloud Ranges, Stanley — population 260 — is the perfect base for accessing Idaho's beautiful backcountry. From easy day hikes to multi-day backpacking trips and summit expeditions, the trails around town lead to remote wilderness experiences.
Don't forget your fishing pole as many of the region's alpine lakes, like Sawtooth Lake, are stocked with trout species. In the spring, steelhead cruise through town on their 900-mile upstream journey.
If you want to plan an overnight backpacking trip, I recommend Baron Lakes.
For lakefront accommodations that don't require a sleeping bag, the historic Redfish Lake Lodge, seven miles from town, has a range of options from simple rooms to large, stand-alone 10-person cabins big enough for the whole family.
In winter, snowmobilers rally to Stanley and its 185+ miles of groomed trails and endless fields of fresh powder — you could spend days zipping around by sled. Most snowmobilers depart from Smiley Creek Lodge, 22 miles south of town, where in the summer you can glamp in a decked-out tepee or yurt.
While the mountains really are the draw in Stanley, the town itself has some spots you shouldn't miss. Stanley Baking Company does epic breakfasts and serves up enormous specialty pancakes.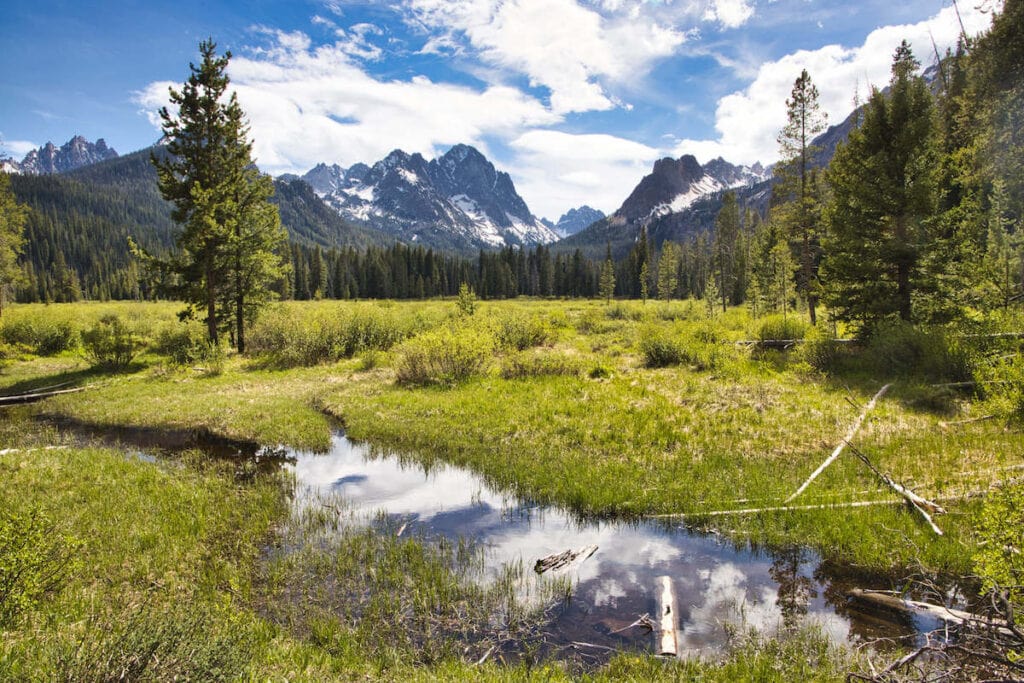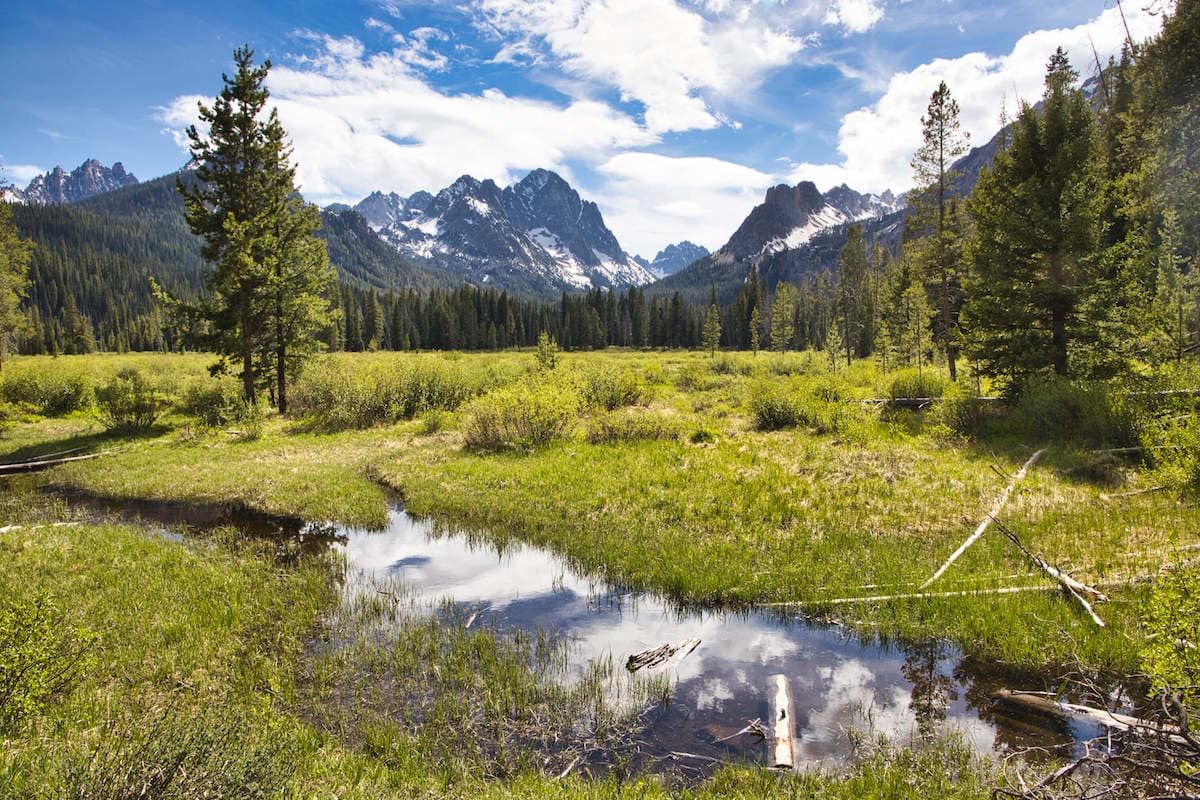 4. Sandpoint
Thick green forests, miles of mountain biking singletrack, and a prime location on the shore of Lake Pend Oreille make northern Idaho's Sandpoint worth the trek. Think of it as the quieter, slower-paced neighbor to Coeur d'Alene.
Despite being home to fewer than 8,700 residents, Sandpoint's eclectic dining scene could keep you busy for weeks. Taqueria-style Mexican at Joel's, super fresh sushi at Thai Nigiri, and the famous key lime pie at Baxters on Cedar — a popular new American joint — are just a few of the spots to hit up.
For drinks, check out the taproom at Laughing Dog Brewing which serves 10+ locally brewed, award-winning beers. And the Pend d'Oreille Winery has a beautiful but relaxed tasting room with live music on Friday and Saturday nights.
You'll want to save some energy to play at Schweitzer Mountain, Idaho's largest ski resort. It's open all year, and in the warm months, you can play the 9-hole disc golf course, head out on a geocaching treasure hunt, go mountain biking and hiking, or try your hand at huckleberry picking (late July to late August).
There are a ton of hotels to choose from in town, including several lakefront options. The K2 Inn is a great budget choice just a couple of blocks from the water. For something more Wild West, check out the Western Pleasure Guest Ranch, which is located 16 miles from town, with all-inclusive summer packages, cabin-style lodging, daily horseback rides, gourmet meals, and evening campfires.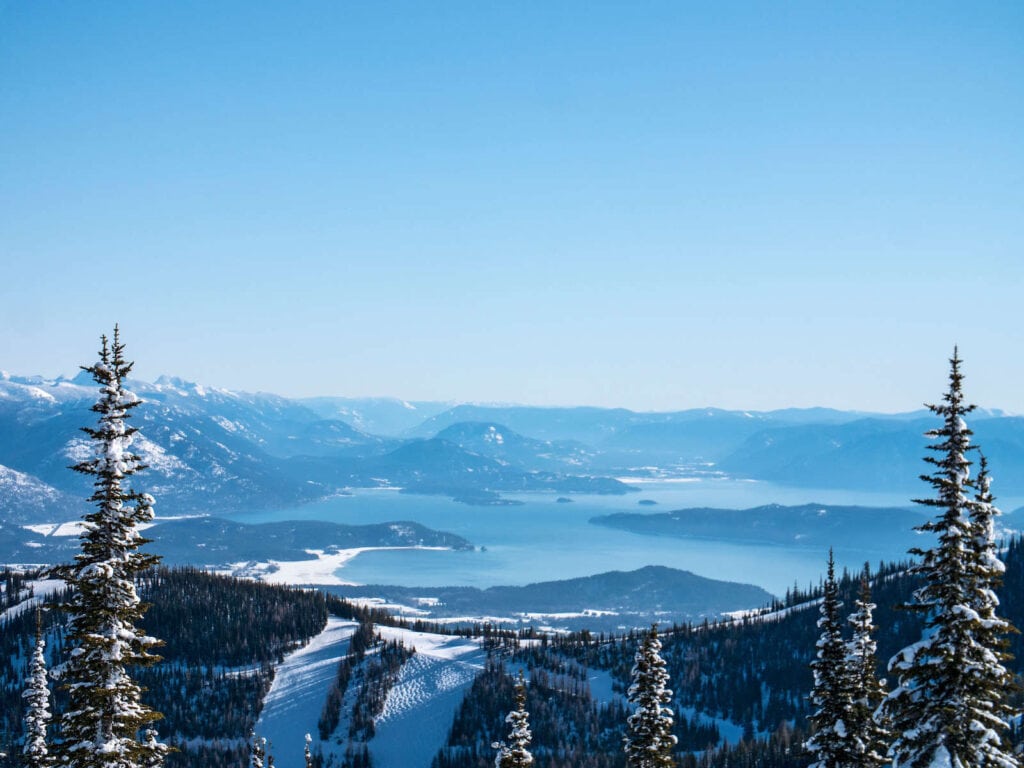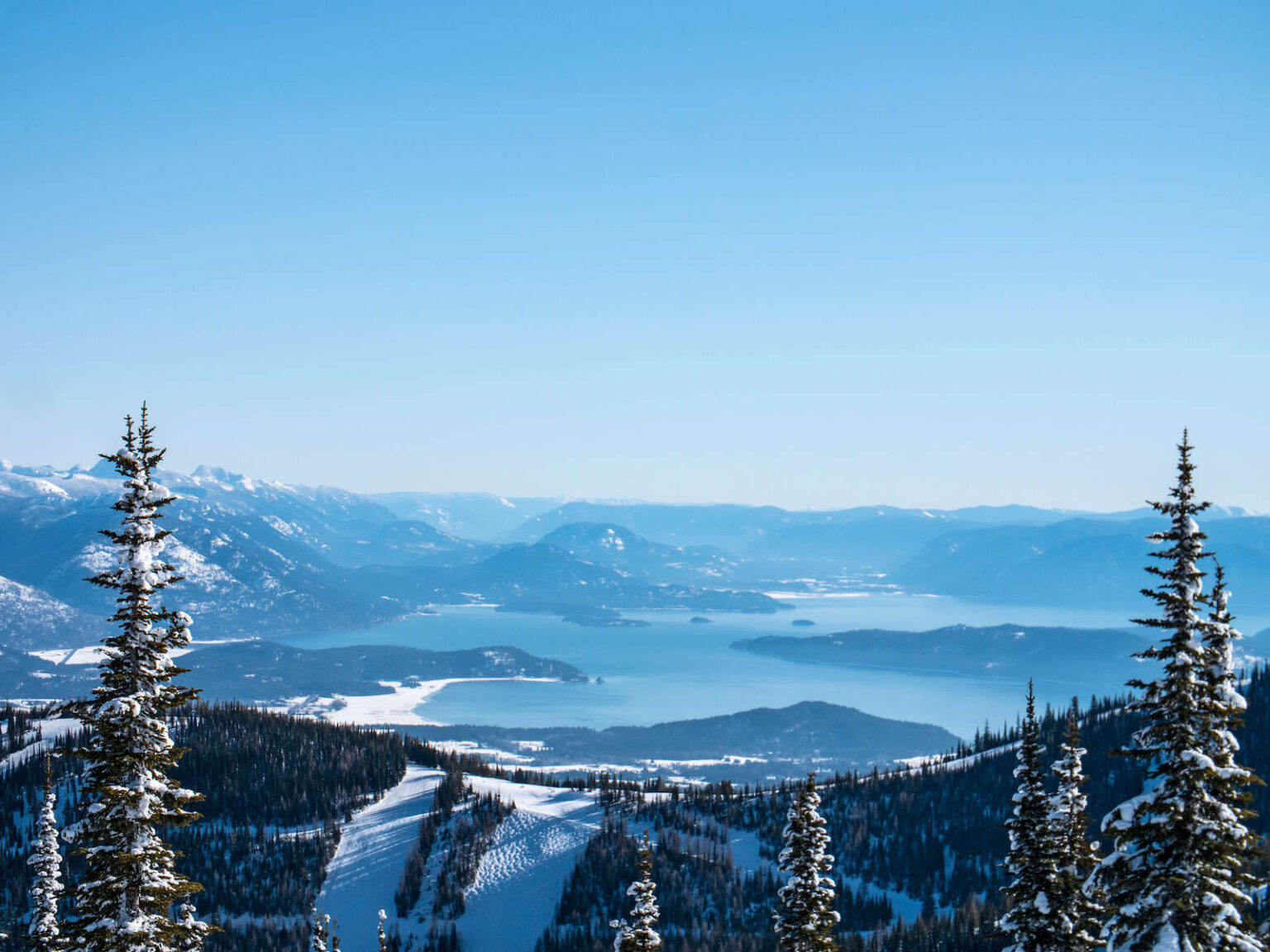 5. Driggs
As tourists flock to Jackson, Wyoming every summer to experience the Tetons, the town of Driggs on the other side of the mountain offers an alternative and equally incredible homebase minus the crowds.
In the winter, with access to both Grand Targhee and Jackson Hole, Driggs is an amazing spot for skiers and snowboarders. Grand Targhee Resort, just 20 minutes from downtown, has a laid-back, family-friendly vibe with over 2,000 acres of varied terrain. It's also the first resort in the country to offer fat biking — winter mountain biking on snow-covered trails. In the summer, the mountain hosts the three-day Annual Grand Targhee Bluegrass Festival.
Driggs is also home to the headquarters of the National Outdoor Leadership School. One of the leading outdoor education centers in the country, NOLS has a massive range of Teton Valley adventure itineraries to choose from including backcountry split boarding, backpacking, and rafting.
When you visit downtown, pull up your rig and head back in time at the Spud Drive-in Theater. I also recommend sampling local cheeses at the Teton Valley Farmer's Market on Fridays and or sipping on potato vodka at the Grand Teton Distillery.
For the best views of the region, take a scenic flight with Teton Aviation or a hot-air balloon ride with Teton Balloon Flights.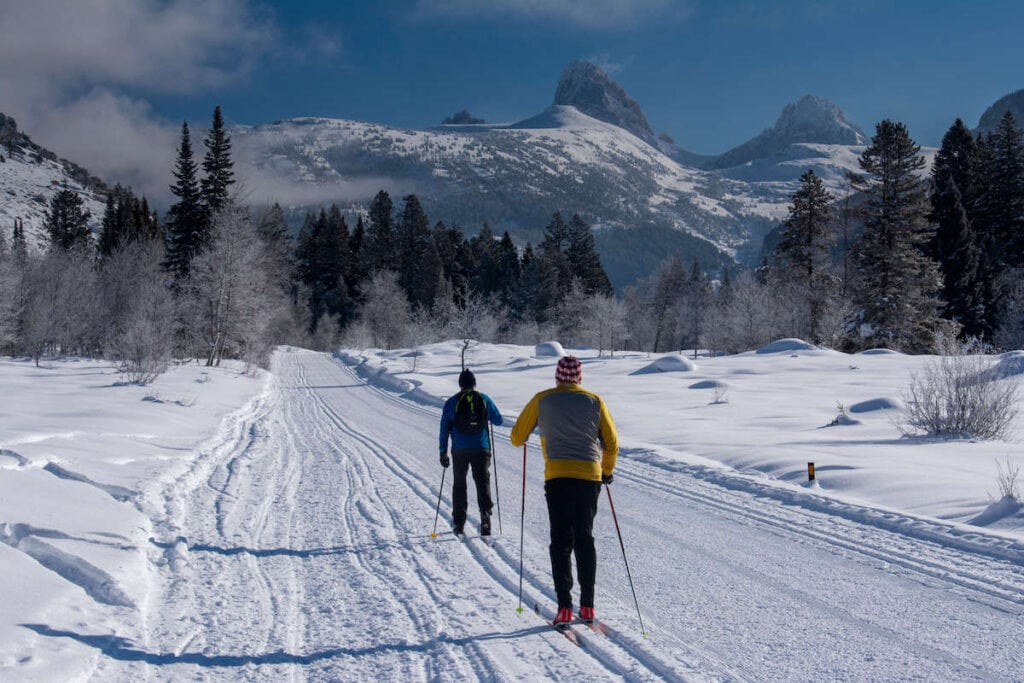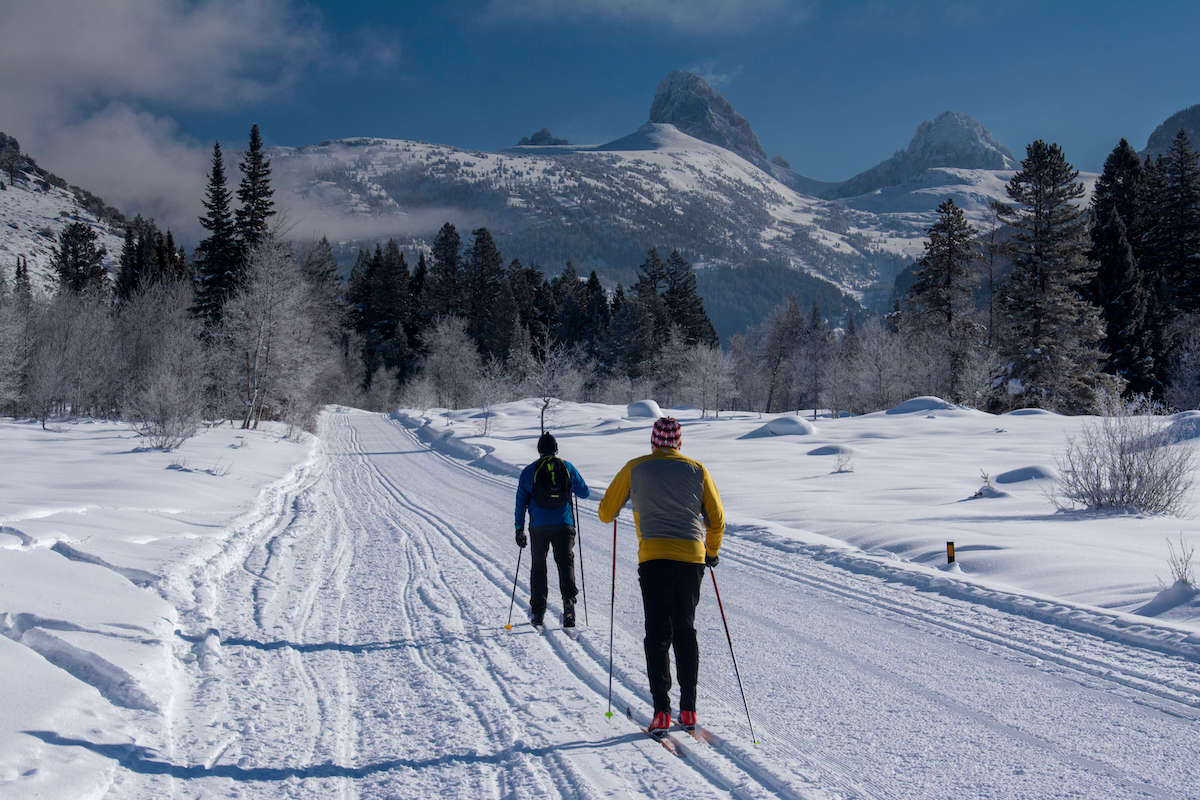 6. Idaho City
This 700-person historic town sits directly on the Ponderosa Pine Scenic Byway, which winds up and over the Boise foothills. The route to Idaho City, one of the best small towns in Idaho, offers a quick escape with immediate access to hot springs, the Boise National Forest, and a taste of Idaho's past.
Founded in the 1860s as a booming gold mining town, Idaho City once had fancy theaters, dozens of saloons, a bowling alley, the state's first Catholic church, and a county jail that housed the criminals of the Old West. Visit the Boise Basin Museum for a glimpse of what life was like during the boom.
The Springs Hot Springs Retreat, a commercial hot springs facility, is one of the town's biggest draws, where you can soak in one of their large geothermal pools. They also offer massages and there's a full-service cafe and bar onsite. Visit on Monday, Thursday, or Friday for an adults-only environment. Whichever day you choose to come, it's a good idea to make reservations.
If you're looking for more of an off-the-grid experience, there are several all-natural hot pools not too far north of Idaho City including Pine Flats and Kirkham Hot Springs. Along Highway 21, Idaho Parks and Recreation also runs six furnished backcountry yurts that are available for rent year-round.
Oh, and one last thing — no one comes to Idaho City without getting a slice of the incredible homemade pie at Trudy's Kitchen. Go on….go for it.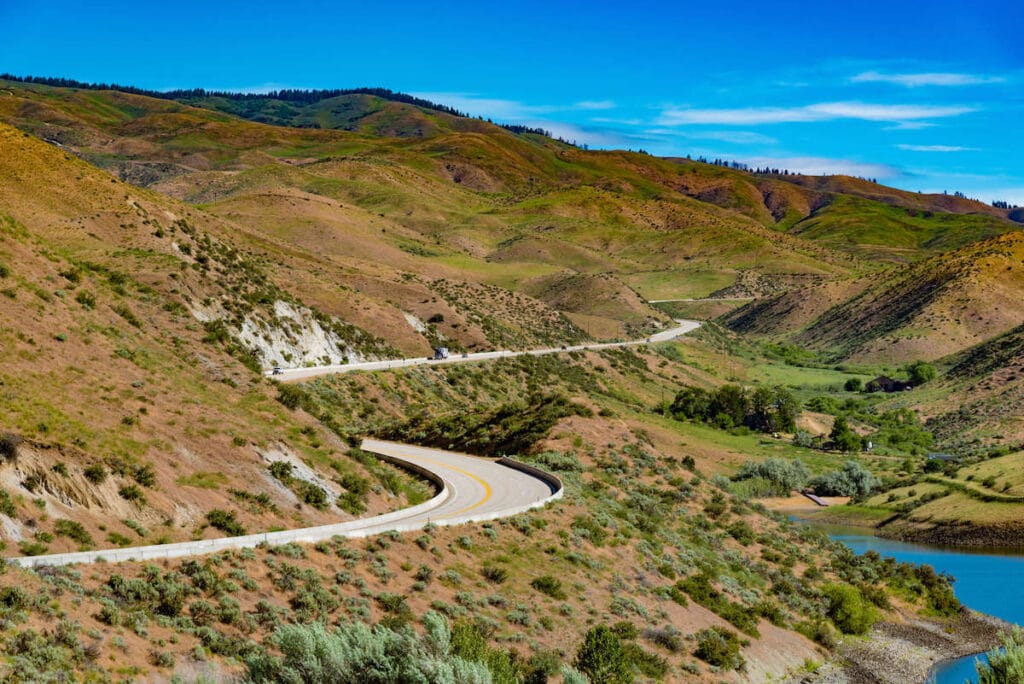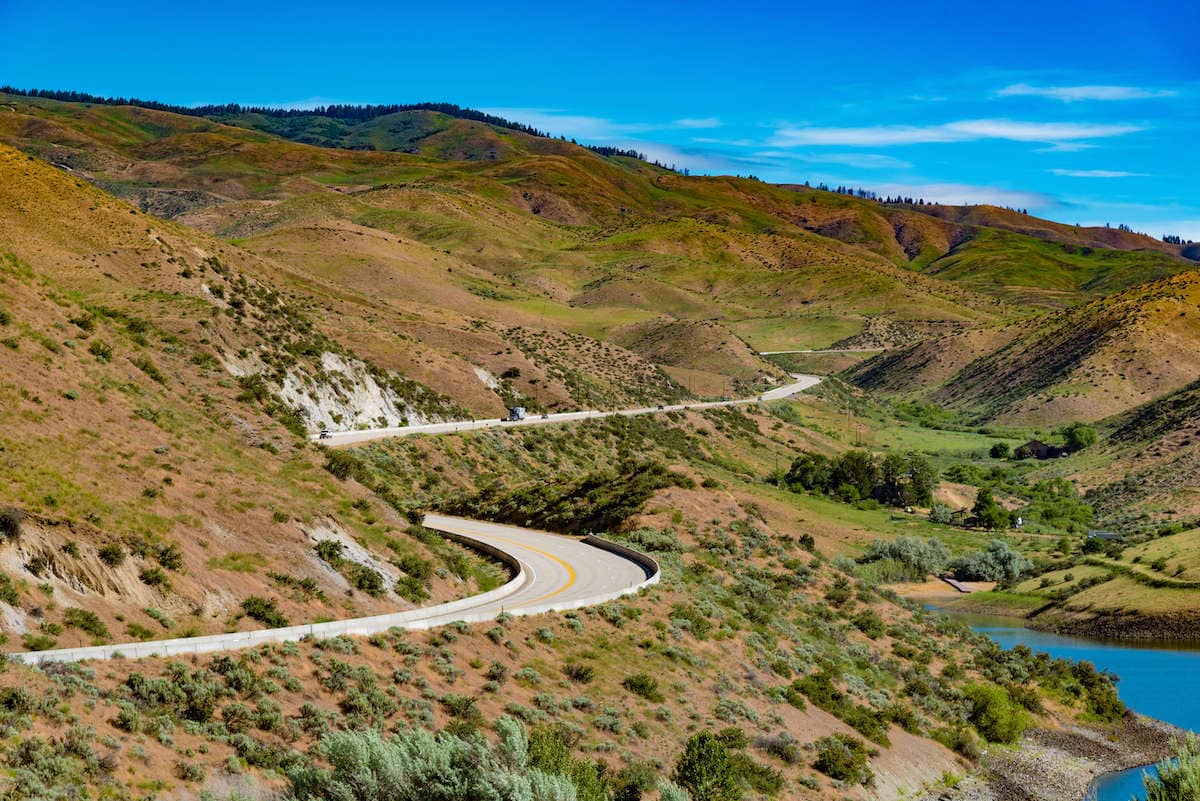 ---
What do you think are the best small towns in Idaho? Do you have any to add to this list? Let us know in the comments!