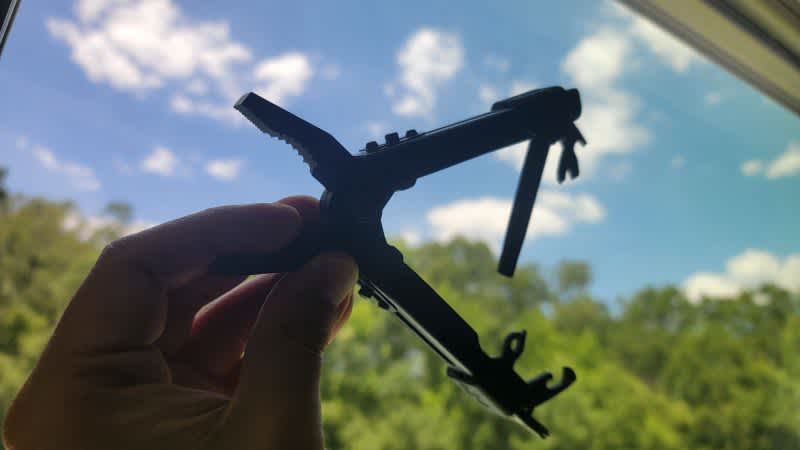 +
–
Table of Contents

1. Victorinox Swiss Army Knife
SALE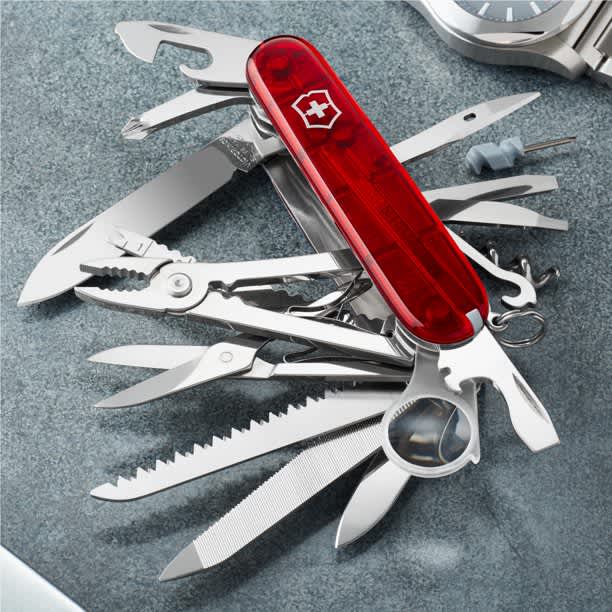 The Author's Choice
We're featuring the 33-function variant of the swiss army knife because I feel like it's still the most compact and universally loved tool by hardcore outdoorsmen, casual hikers, and campers alike. I first got a swiss army knife at the age of 8 and since then I've had many other more well-equipped camping multitool but I always bring along the swiss army knife for its compact design, rugged high-quality construction, and genuinely useful toolset. These pocket multi-tools are a jack-of-all-trades option that won't break your wallet.
Pros/Affordable, high quality, wide array of options for tools and blade styles
Cons/Not suited for larger jobs
Bottom Line/A great place to start for your first multitool
2. Leatherman OHT
SALE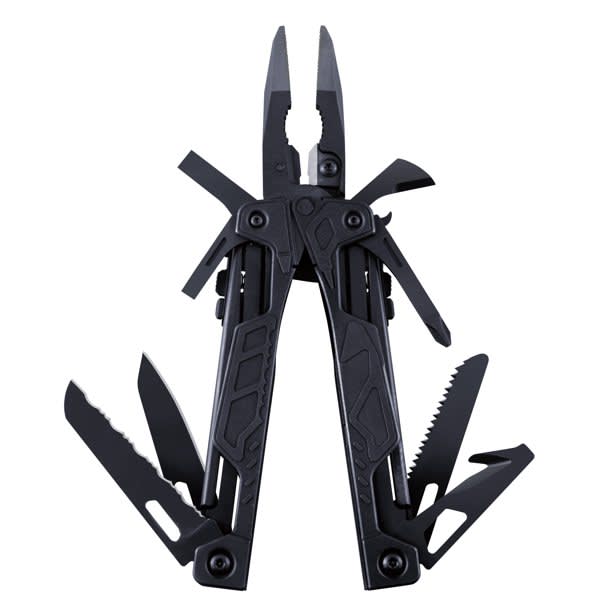 The Editor's Choice
This wouldn't be a complete list of camping multitool without the inclusion of at least one Leatherman offering. Leatherman has quite the reputation for making very useful and durable multitools and the Leatherman OHT (One Handed Tool?) fuses the convenience of a multi-tool with the features of a much more complex toolset. The best part of the OHT is it deploys swiftly out the front, much faster than unfolding a similar size multitool.  The OHT is made of high quality material that will hold up in today's demanding world of camping and at a much more affordable price than even some less well-equipped options out there.
Pros/Lots of tools and can handle tougher jobs than a standard pocket knife style multitool, deploys quickly out the front with no unfolding
Cons/None
Bottom Line/A solid all-around camping multitool you can bet your life on.
We are committed to finding, researching, and recommending the best products. We earn commissions from purchases you make using the retail links in our product reviews. Learn more about how this works.